Mood swings or changes in mood can happen to anyone at anytime. They can also be a signal from your body telling you something is wrong.
Do you feel like you're always riding on an emotional rollercoaster? 
Life can be unpredictable, and it's perfectly normal to experience ups and downs from time to time. But when these emotional fluctuations become intense or erratic, you could be experiencing mood swings.
Read on to understand what's really behind your mood swings and the natural steps you can take to settle on more solid emotional ground. 
Mood swings are changes in emotional state that come on like sudden gusts of wind. One moment you're feeling fine (or even great), then the next moment you're plummeting into a state of distress, sadness, or irritation. 
As human beings, our moods are bound to change. So, what distinguishes mood swings from the regular ebb and flow of emotions? 
While mood swings are more intense and abrupt, regular mood fluctuations are typically milder and more predictable. Feeling happy in the morning and a bit tired or less energetic in the evening is part of the normal daily rhythm. 
On the other hand, mood swings can involve sudden shifts from elation to despair without an apparent reason. Recognizing the difference between the two can help us gauge whether our emotional experiences are within the realm of simply being human, or if they might require closer attention.
Mood swings can happen to anyone, of any age, gender, or cultural background. However, some populations tend to experience (and show) more drastic shifts in mood: 
If you have children or work with children, you know how fragile young emotions can be. While we typically call childhood mood swings things like "temper tantrums" or "fits," they are not much different than the shifts we experience as adults. Anything from lack of sleep to adjustments in diet, schedules, and social interactions can trigger mood swings in children. 
Teenagers are perhaps the most common group to be labeled as "moody." Teens can experience intense shifts in emotions, ranging from exuberant highs to sudden lows – usually triggered by hormonal changes. While they are a normal part of growing up, extreme mood swings that interfere with a teen's daily life may require special care and support.
Women can be more prone to developing mood swings due to the natural hormone fluctuations that occur monthly with the menstrual cycle. Slight mood shifts in women are normal, especially in pregnancy or menopause. Intense mood swings in menstruating women, however, could be a sign of hormonal imbalances such as PMS or PMDD.
Older adults experience mood swings, but usually due to different reasons than younger people. Changes in health, loss of loved ones, retirement, physical limitations, and changes in their independence can trigger mood swings. The aging process itself can affect brain chemistry and hormonal balance, which may contribute to emotional changes.
What Impact Do Mood Swings Have on Daily Life?
Mood swings are not just a fleeting emotional experience; they can have a significant impact on our daily lives and relationships. 
Most often, they can disrupt our routines, productivity, and overall sense of well-being. These swift and intense changes in mood can make it challenging to focus on tasks and interact with others. 
In relationships, mood swings can be particularly challenging. Loved ones may find it hard to keep up with an ever-shifting mood, which leads to misunderstandings and miscommunication. 
Mood Swings as Body Signals
Mood swings are not always standalone events—they can be signs from our body that something else is going on beneath the surface. 
Persistent and extreme mood swings might be indicative of an underlying mental health condition. Conditions like bipolar disorder, depression, anxiety disorders, and even hormonal imbalances can contribute to the frequency and intensity of mood swings. 
Mood swings can also be a reminder that your body needs more support. For instance, you may not be getting enough sleep, eating the right foods, or making enough time for stress relief.  
How Hormones Impact Mood Swings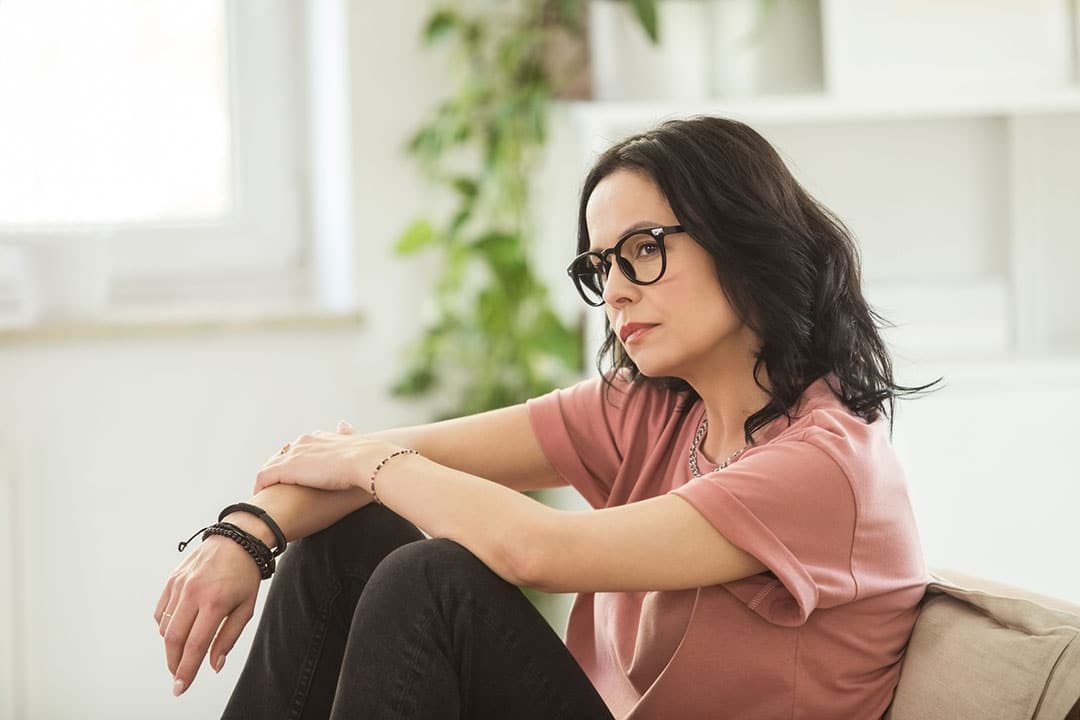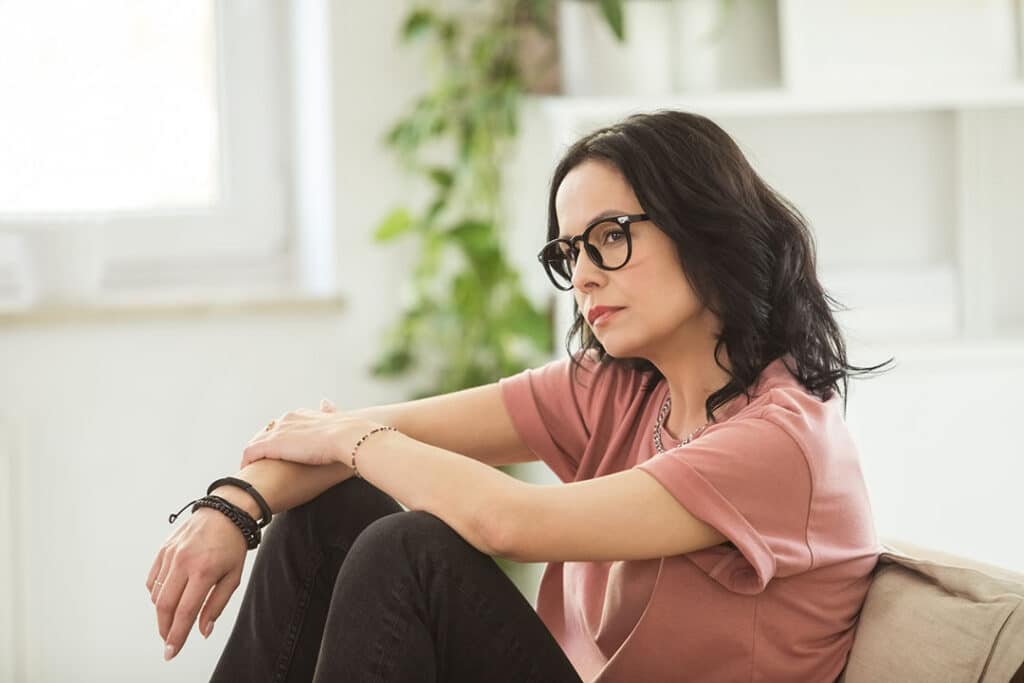 Hormones are the body's messengers, transmitting signals to different systems, including the brain, that regulate our emotions and behavior. 
In both men and women, hormones like serotonin, dopamine, and cortisol influence our mood, energy levels, and stress responses. These hormonal interactions help maintain emotional equilibrium, but when their levels fluctuate—due to factors like stress, illness, or hormonal changes—our emotional state can swing off-balance.
When hormones are in sync, our emotions generally follow suit. However, any disruptions to this balance can trigger mood swings. For instance, an excess of stress hormones like cortisol due to chronic stress can lead to heightened irritability and mood fluctuations. Similarly, thyroid hormone imbalances can influence mood, energy levels, and overall well-being.
Hormones, Mood Swings, and Women's Health
For women, hormone shifts are even more noticeable due to the monthly (and even daily) fluctuations in hormone balance: 
In puberty, a surge in hormones like estrogen and testosterone directly impacts a girl's mood and behavior. Estrogen, in particular, takes the stage. As estrogen levels rise and fall, it can lead to moments of exhilarating excitement followed by periods of intense sensitivity or irritability.
During the menstrual cycle, various hormones rise and fall. The decrease in estrogen and progesterone specifically can disrupt neurotransmitter balance and impact the brain regions that regulate mood. These hormonal fluctuations contribute to mood swings, irritability, and emotional sensitivity in women during their menstrual cycle.
Fluctuations in hormones like human chorionic gonadotropin (hCG) and estrogen during pregnancy commonly lead to mood swings. Most often, women experience a mix of excitement, anxiety, and emotional sensitivity, but every woman – and every pregnancy – is different.
This transition marks a significant hormonal shift in women's lives as estrogen and progesterone levels decline. The hormonal imbalance during menopause can result in mood swings, irritability, anxiety, and depression.
Lifestyle Factors that Impact Mood ​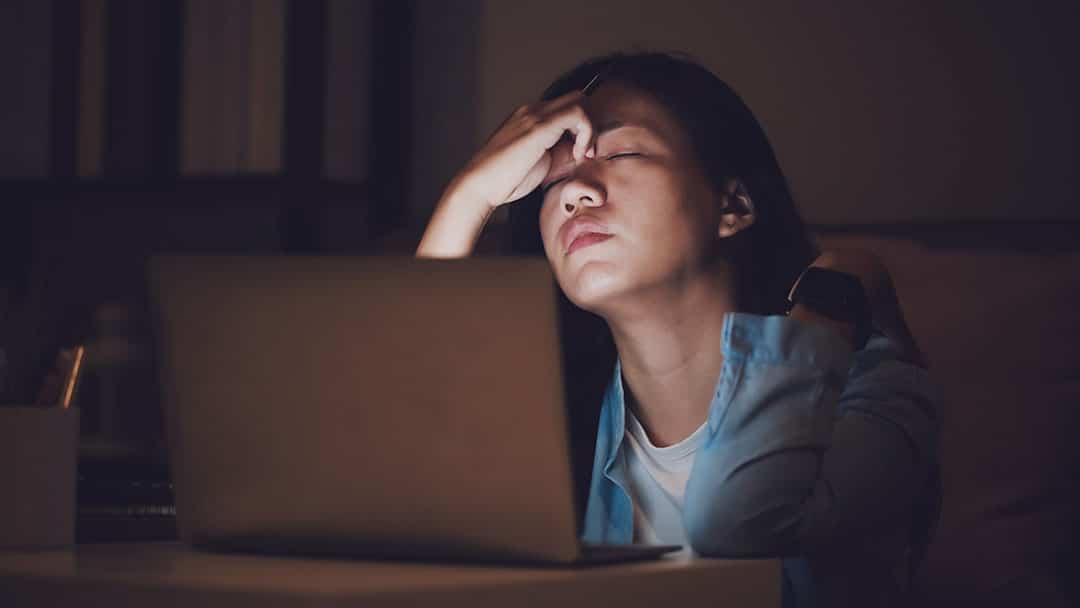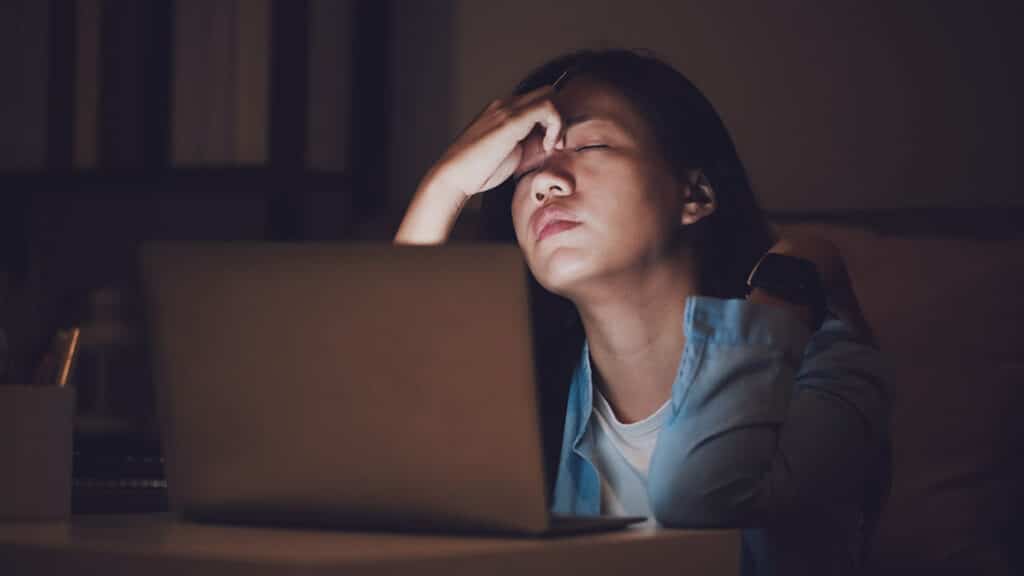 Hormonal imbalances are not only confined to major life events like puberty or menopause – they can also occur due to medical conditions or lifestyle factors. 
Quality sleep isn't just about feeling rested. It's essential for hormonal harmony, too. When we don't get enough sleep, we produce more stress hormones (like cortisol) which can throw off the delicate balance of other mood-regulating hormones and give rise to unpredictable mood swings.
Did you know food and mood are linked? A diet lacking in essential nutrients can impair the body's ability to produce and regulate hormones properly. For example, inadequate intake of omega-3 fatty acids, which play a role in brain health, can impact mood-regulating neurotransmitters like serotonin. A diet rich in whole foods and nutrients helps keep the hormone orchestra in tune, minimizing the risk of mood swings stealing the show.
Movement is a marvelous mood booster, but balance is key. Overexercising can place stress on the body, leading to elevated cortisol levels. On the other hand, a lack of physical activity can slow down metabolism and lead to hormonal imbalances. Striking the right exercise balance supports the body in releasing endorphins, the "feel-good" hormones, and encourages stable hormone production, which can help keep mood swings at bay.
Our modern lives live by screens. But this screen-centric lifestyle can disrupt the body's internal rhythm. The blue light emitted by screens has been shown to suppress the production of melatonin, a hormone that helps regulate our sleep-wake cycles – and therefore our hormone and mood balance.
Chronic stress triggers the release of cortisol, the body's primary stress hormone. Elevated cortisol levels can disrupt the production and balance of other hormones, including those that influence mood. Managing stress through relaxation techniques, mindfulness, and self-care can help maintain healthy hormones and reduce the likelihood of mood swings. 
When the body experiences pain or inflammation, it often triggers a stress response. This response involves the release of stress hormones, which can interfere with other hormonal systems. Plus, pain often interferes with your ability to practice other hormone-healthy habits, like exercise and getting enough sleep. 
While medications are often essential, some can disrupt our hormone balance. Certain medications, like contraceptives and antidepressants, have a particularly strong influence on hormone production and balance. It's essential to be aware of potential side effects and consult with healthcare professionals to find the right balance between medication and hormonal well-being.
Self-Help Strategies for Dealing with Mood Swings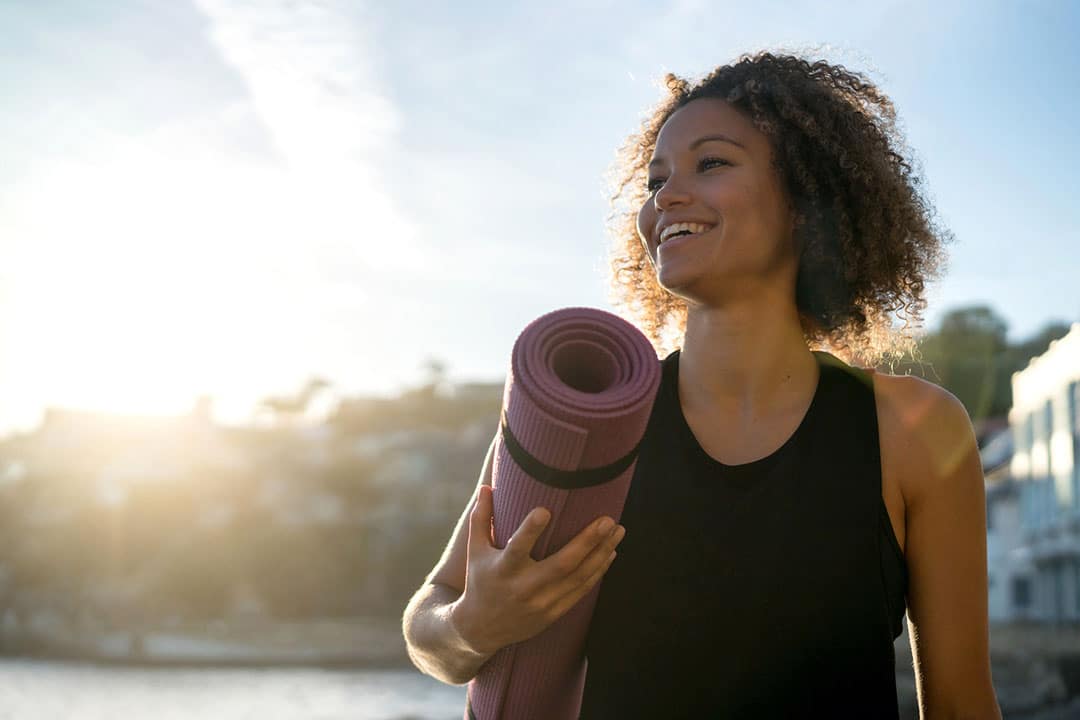 While dealing with mood swings and hormone imbalances can be frustrating, the good news is that many of the lifestyle factors that lead to hormone imbalance can be reversed with a few healthy habits. Try a few of these self-help strategies to reset your hormones and your mental health:
> Get Your Hormones Balanced with Functional Nutrition Lab Testing
Functional nutrition lab testing is the most streamlined way to restore your hormone balance naturally. This testing provides insights into your body's specific hormone imbalances, so we can create targeted dietary and lifestyle adjustments that boost healthy hormone production and improve your mood.
Regular exercise stimulates the release of endorphins—our body's natural mood enhancers. It helps regulate hormones like cortisol and supports overall hormonal balance, reducing the likelihood of mood swings. Need some motivation? Check out these tips. 
> Eat Healthy, Regular Meals
Food is medicine, and the right foods can help you feel like your best self. Balanced meals with a variety of nutrients support proper hormone production and regulation. Stable blood sugar levels from regular, nutritious eating can prevent mood swings caused by blood sugar fluctuations.
If you're not drinking enough water, you could be sabotaging your mood. Hydration is fundamental to almost every body process, including hormone regulation. Staying well-hydrated with pure water (or lemon water) supports efficient hormone transport and communication, contributing to mood stability.
Everyone needs quality sleep to give the body a chance to rest – and reset its hormone balance. Adequate and restful sleep cycles support the production of hormones that regulate mood and stress response, promoting emotional well-being.
> Try a Relaxing Activity
Nip a mood swing in the bud (or prevent them entirely) by taking some time for yourself. Engaging in relaxing activities, such as meditation, deep breathing, or yoga, reduces stress hormone production. And lower stress levels mean better hormone balance and fewer mood swings.
> Set Goals and Priorities
Practicing gratitude has been proven to enhance positive emotions and reduce stress. These emotional shifts positively impact hormone production, helping maintain a stable mood. Writing in a gratitude journal, or simply saying thank you more often, can help you get started. 
Being positive may be easier said than done, but studies show that cultivating a positive mindset can trigger the release of neurotransmitters and hormones associated with happiness and pleasure. This hormonal response can counteract mood swings and enhance your emotional resilience.
Our relationships are key to our overall happiness. Embracing our social connections releases oxytocin, a hormone that promotes feelings of bonding and reduces stress. Strong social support contributes to hormonal balance and emotional stability.
Vitamins and Supplements that Help with Mood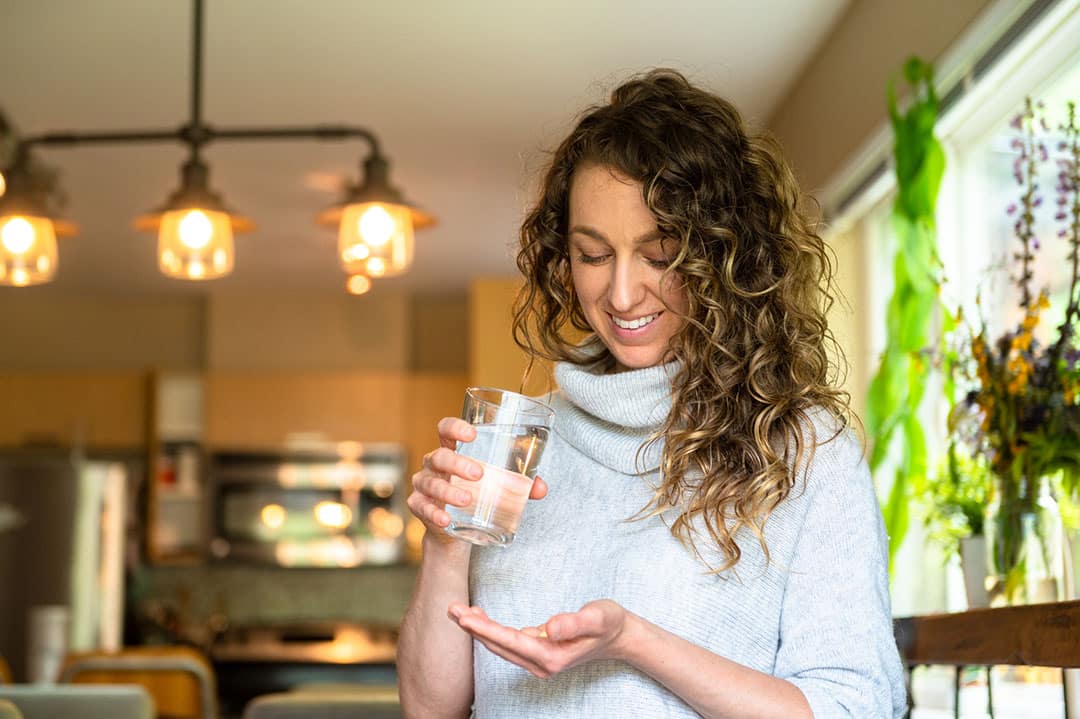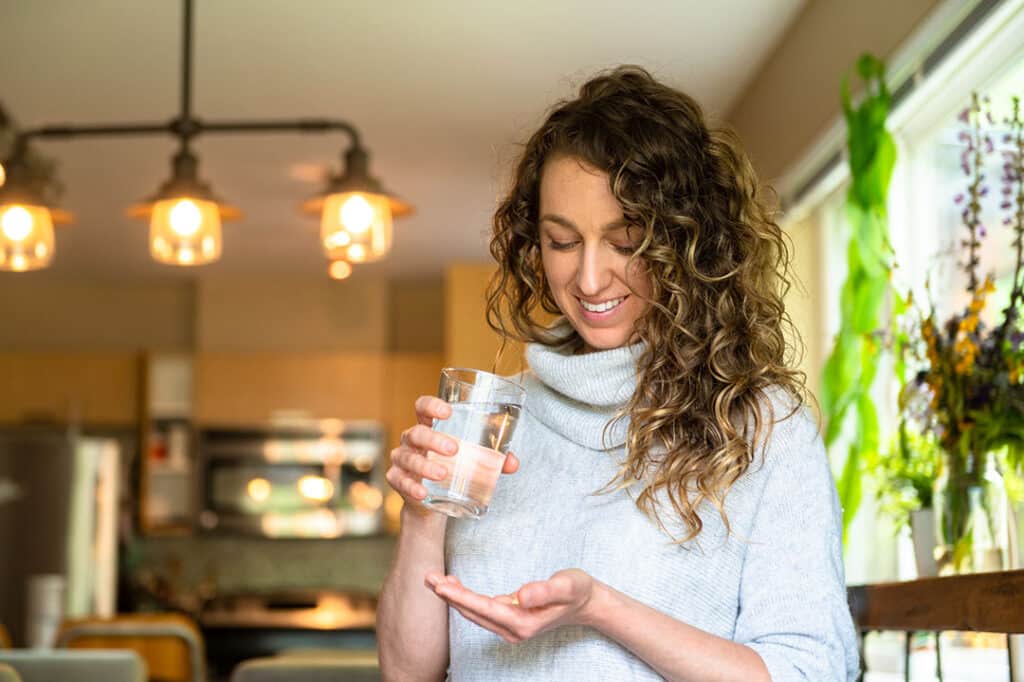 Sometimes we struggle to achieve a healthier mood balance because our bodies simply don't have the nutrients they need for healthy brain function or hormone production. Our AlignLife practitioners recommend the following supplements to give your body the building blocks you need for a balanced outlook: 
Magnesium supports mood stability by regulating neurotransmitters involved in mood and stress response. It helps relax muscles and calm the nervous system, reducing feelings of anxiety and irritability that can contribute to mood swings. But getting the right magnesium in your diet or supplement cabinet isn't always straightforward. Aceva's Triple Mag contains three essential forms of magnesium to address magnesium deficiency on all fronts.
Vitamin D has a role in serotonin production, a neurotransmitter linked to mood regulation. Adequate levels of vitamin D are associated with a lower risk of depression and improved overall emotional well-being. Since getting enough vitamin D is difficult for most people, a supplement like Aceva's Active D makes it easy to support your brain and mood balance daily.
B vitamins, particularly B6, B9 (folate), and B12, are crucial for neurotransmitter synthesis. They help convert amino acids into mood-regulating chemicals like serotonin and dopamine, supporting a balanced emotional state. Aceva's Active B12 provides two biologically active forms of B12 to maintain energy and brain health, while Daily Balance ensures you get all the necessary B's you need each day.
Omega-3 fatty acids, found in supplements like Aceva's Omega 3 Plus, are essential for brain health and function. They reduce inflammation, support communication between brain cells, and influence neurotransmitter activity, all of which contribute to stable moods and reduced mood swings.
The gut-brain connection is crucial in mood regulation. A diverse gut microbiome supports the production of neurotransmitters like serotonin and GABA, which impact mood and stress response, potentially mitigating mood swings. Using powerful probiotic supplements like Ultrabiotic can help you maintain this healthy connection.
When to Seek Professional Help for Mood Swings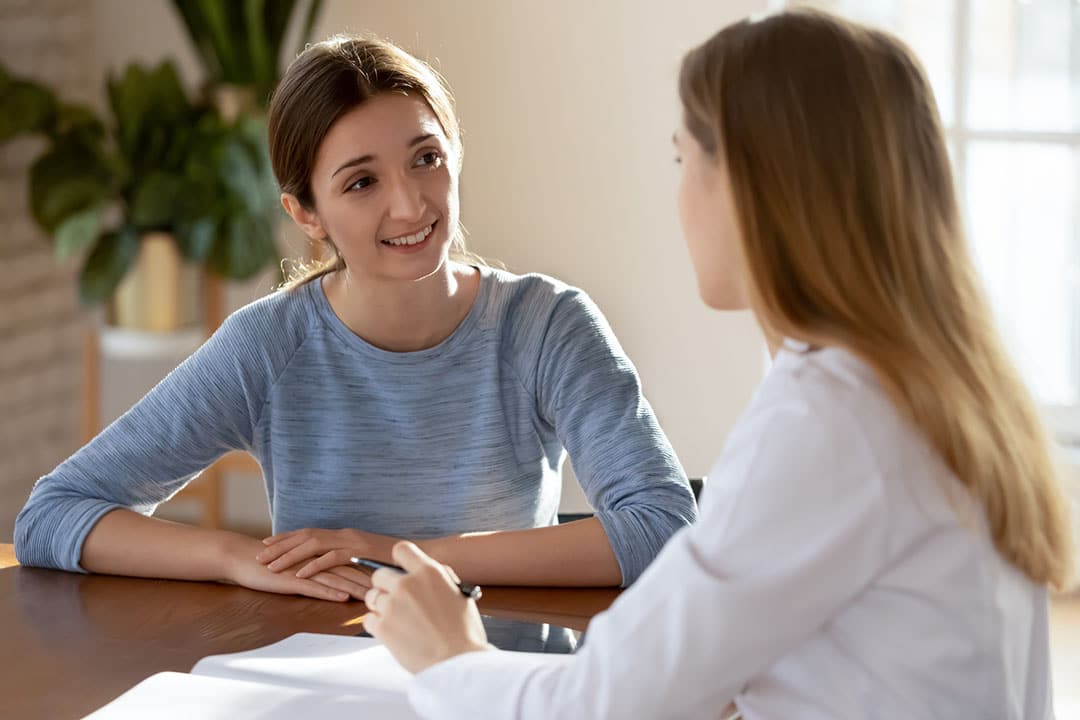 Along with hormone imbalances, mood disorders, anxiety, depression, chronic illnesses, and medications can impact mood. While not every mood swing is a sign of a deeper issue, it's essential to pay attention to patterns and adjust your daily routine.
So, when should you seek professional help for your mood swings? If you notice a consistent disruption in your emotional well-being, it may be time to get support. Consider seeking professional advice or treatment if you experience any of these signs: 
A prolonged feeling of sadness
Loss of interest in social activities
Changes in sleeping or eating patterns
Increased drug or alcohol use
Auditory or visual hallucinations
Extreme emotional highs and lows
Thoughts of self-harm or suicide
Paranoia
Fatigue or lack of energy not related to physical health conditions
Weight gain or loss unattributed to another condition
Stop Mood Swings with Help from AlignLife
Ready to get off the emotional rollercoaster? AlignLife is here to help. 
Our team of skilled chiropractors can help you keep your spine aligned for better nerve function, brain health, and mood balance. With the help of our functional nutritionists, we can also test for any key deficiencies or dietary irregularities that may be contributing to hormone imbalances or mood swings and create a wellness plan designed to put you back on track.
Smoother, happier days are ahead. Schedule a visit at your local AlignLife center to find your balance.