A vitamin deficiency or mineral deficiency is more common than many think. Thankfully, getting more of these nutrients is also a simple fix.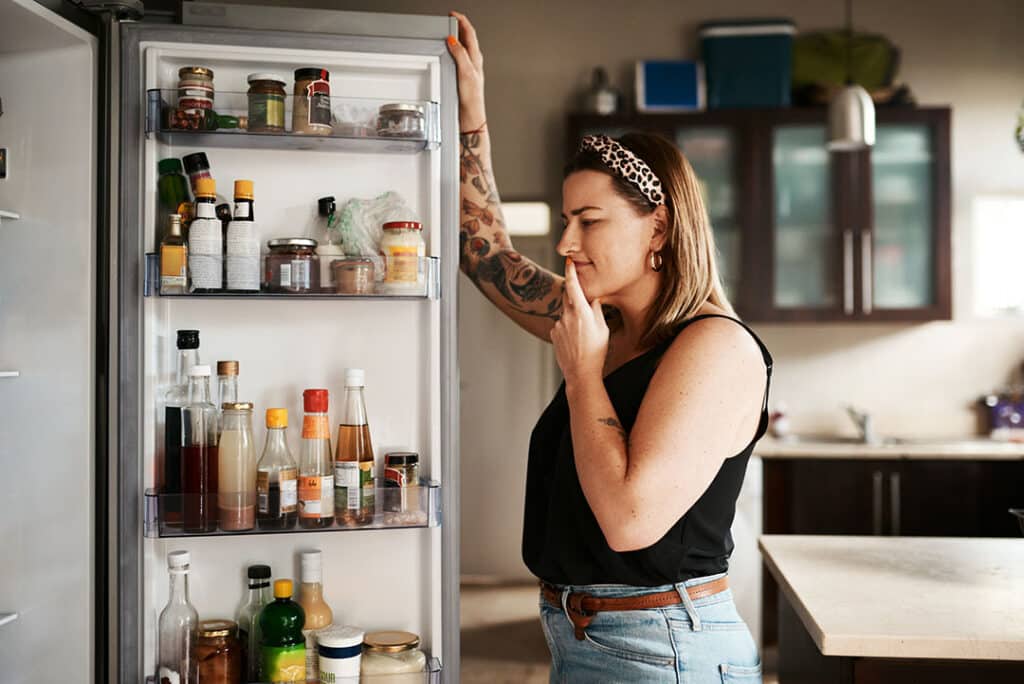 In today's fast-paced world, sometimes it's a triumph just to get dinner on the table. It can be tough to find the time and energy to make healthy choices for every meal. And perhaps that's why the vast majority of us aren't getting the nutrients we need to live well. 
A healthy diet is essential for staying healthy and fit. Beyond reaching your health goals, getting all the essential nutrients is also important for preventing chronic illnesses and simply feeling good in your body. 
Let's dive into the most common nutrients the average person is missing from their daily diet, why we need them, and what you can do to optimize your levels so you can live a healthier life.  
Common Vitamin Deficiencies
Vitamin D is an essential nutrient that helps the body to absorb calcium and maintain bone health. Beyond supporting our bone matrix, vitamin D is also crucial for a strong and resilient immune system, healthy muscle function, and balanced mood regulation. 
Unfortunately, many people around the world suffer from unnecessary health issues because of vitamin D deficiency. According to the World Health Organization (WHO), at least 35% of Americans and an estimated 1 billion people worldwide have vitamin D deficiency or insufficiency. This is due to a number of factors, including limited exposure to sunlight and poor diet choices. Certain medical conditions may make it harder for some people to absorb vitamin D.
Vitamin D Deficiency Symptoms
Without enough vitamin D, it's common to experience symptoms like: 
Bone pain, low bone density, and osteoporosis
Fatigue and low energy
Muscle weakness
Mood swings 
Frequent illnesses 
When left untreated, vitamin D deficiency is also linked to some serious health conditions, including osteoporosis, rickets, and autoimmune disorders such as multiple sclerosis and type 1 diabetes. Low vitamin D levels have also been associated with an increased risk of certain types of cancer, heart disease, and respiratory infections.
How to Get More Vitamin D
So, how can you boost your vitamin D levels and avoid these symptoms and health concerns? The most common way to get vitamin D is through sun exposure, as your body synthesizes vitamin D when your skin is exposed to ultraviolet radiation. But, not everyone has access to sunlight throughout the year, and too much UV exposure can lead to skin damage and skin cancer. 
You can also increase your vitamin D levels through foods like salmon, egg yolks, mushrooms, and fortified dairy products. But, most people struggle to get the recommended amount of vitamin D through diet alone. 
The healthiest and most efficient way to ensure you get the vitamin D you need to protect your bones, immunity, and brain health is with a vitamin D supplement. Aceva's Active D Plus is like getting a daily dose of sunshine, without the risks. This vitamin D supplement contains the highly absorbable form of vitamin D you need to reach optimal levels. 
Are you a vegetarian or vegan? Do you have a compromised digestive system? Do you feel tired and lethargic most of the time? You may have a vitamin B12 deficiency. 
Vitamin B12 plays a crucial role in several body functions, including the production of red blood cells, energy, and neurotransmitters. Vitamin B12 also supports our energy production cycle. It's a cofactor that helps produce the enzymes involved in the Krebs cycle which leads to the production of adenosine triphosphate (ATP) – our cell's form of energy.
Without enough vitamin B12, we may struggle to make ATP and get enough oxygen to our cells, leaving us feeling exhausted, foggy-headed, and low. 
According to the National Institutes of Health, an estimated 6% of Americans have a vitamin B12 deficiency, with rates up to 20% among older adults or those who do not consume animal products. 
Vitamin B12 Deficiency Symptoms
The symptoms of vitamin B12 deficiency are often hard to pinpoint. They tend to be vague and nonspecific issues like fatigue, weakness, and tingling in the hands and feet. Many people pass these off as stress or just tiredness, but vitamin B12 deficiency is often at the root. Other symptoms may include memory loss, confusion, and depression. In severe cases, vitamin B12 deficiency can lead to anemia and nerve damage, and an increased risk of cardiovascular disease, dementia, and certain types of cancer.
How to Get More Vitamin B12
To prevent vitamin B12 deficiency, it's important to include sources of vitamin B12 in your diet. Animal products such as meat, fish, and dairy are the most common sources of vitamin B12. Vegetarians and vegans can get vitamin B12 from yeast extracts, fortified cereals, and plant-based milk alternatives, but may need to take a vitamin B12 supplement to keep levels in a healthy range. 
High-quality supplements are also a good option for those who have trouble absorbing vitamin B12, such as individuals with pernicious anemia or those who struggle with digestion. Aceva's Active B Liquid offers a strategic ratio of two biologically active forms of vitamin B12 in a highly absorbable form to help you get the vitamin B12 you need to support your overall health and well-being.
Vitamin A is another common vitamin deficiency, affecting about half of all Americans. When you think of vitamin A, you likely think of carrots and eye health. And while vitamin A is an essential nutrient that is crucial for maintaining healthy vision, it also supports the immune system, promotes growth and development, and maintains the skin.
Vitamin A Deficiency Symptoms
Those with vitamin A deficiency may experience:
Poor vision 
Night blindness
Dry eyes
Skin problems, such as dry skin or acne
Low immune function
Delayed growth in children
Vitamin A deficiency is rare in those who eat a balanced diet. But if you are low in vitamin A, or want to prevent vitamin A deficiency, eating orange and yellow vegetables (such as carrots, mango, and sweet potatoes), as well as spinach, liver, and fatty fish can help. 
How to Get More Vitamin A
The easiest way to ensure you get just the right amount of vitamin A – as well as 50 other key vitamins and minerals – is with a multivitamin like Aceva Daily Balance. Along with supporting your eye and immune health, this supplement also supports healthy digestion, natural energy, and overall well-being. 
Back in the Age of Exploration, sailors would suffer from a fatal disease called scurvy, due to the lack of fresh fruit and vegetables on long sea voyages. These days, it's rare to develop issues like scurvy, but vitamin C insufficiency is still a common issue in those with unbalanced diets. Smokers are also at risk since smoking lowers your body's natural vitamin C levels. 
Vitamin C Deficiency Symptoms
Vitamin C is an essential nutrient that is necessary for many bodily functions, including the formation of collagen, wound healing, and immune system function. When we don't get enough vitamin C, we're likely to develop symptoms like:


Frequent colds and allergies
Fatigue and weakness
Joint and muscle aches
Dry skin
Bruising easily
Slow wound healing
Bleeding gums
How to Get More Vitamin C
Preventing vitamin C deficiency is easy if you eat plenty of fresh fruits and vegetables. Vitamin C is rich in foods like citrus, kiwi, strawberries, bell peppers, broccoli, and Brussels sprouts. Eating vitamin-C-rich foods along with iron-rich foods helps support vitamin C absorption even better. 
If you struggle to get enough vitamin C in your diet, or you simply want to boost your immunity naturally, a daily supplement like Aceva Active-C can help – especially during cold, flu, and allergy seasons. 
Common Mineral Deficiencies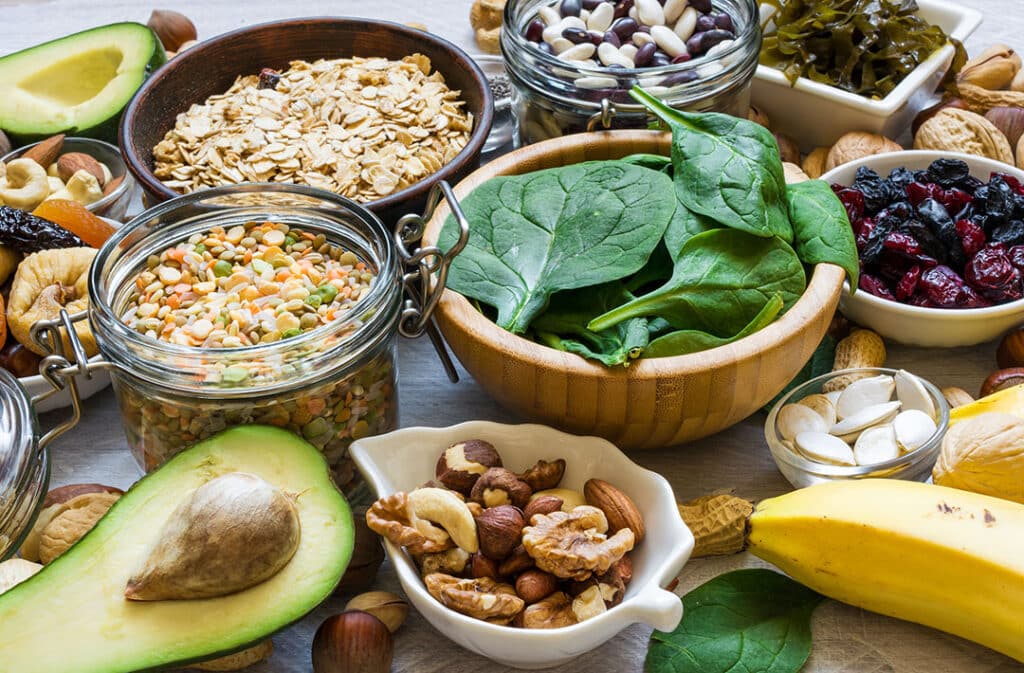 Over 10 million people in the US don't get enough iron to function optimally, making iron deficiency one of the most common nutrient deficiencies in America. 
Iron is needed to create hemoglobin, a protein in red blood cells that carries oxygen throughout the body. Iron is also important for proper brain function and immune system health. Without enough iron, it's common to feel sluggish and fatigued. Iron deficiency can lead to a condition called anemia, which is characterized by a lack of healthy red blood cells in the body. Iron deficiency and anemia also leave you more susceptible to developing other health conditions. 
You may have an iron deficiency if you experience:


Fatigue and weakness
Pale skin
Shortness of breath
Dizziness and lightheadedness
Cold hands and feet
Headaches
Brittle nails
Inflammation or soreness of the tongue
Pica, or cravings for non-food items such as dirt or ice
Iron deficiency is easily prevented through diet and supplements. Try to include more iron-rich foods like lean red meat, poultry, fish, beans, lentils, tofu, and dark leafy greens in your diet. Because vitamin C helps the body absorb iron, it's a good idea to pair iron-rich foods with sources of vitamin C. A beef and bell pepper stir fry, or spinach and orange salad are deliciously easy recipes to boost both vitamin C and iron. Or, boost your iron intake – along with over 50 other superfood nutrients – with a daily glass of Absolute Greens. 
When you think of bone health, you likely think of calcium. That's because calcium is an essential mineral for the formation of a strong, resilient bone matrix. Along with helping you develop healthy bones, calcium is also crucial for the proper functioning of so many other systems and organs in the body, such as your muscles, nerves, circulatory system, blood clotting system, and more. 
Calcium Deficiency Symptoms
Unfortunately, more than 40% of us aren't getting the calcium we need. This puts many Americans at risk of poor bone health, osteoporosis, and heart health conditions. Curious if you have low calcium? Here are a few of the most common symptoms of calcium deficiency:
Weak and brittle bones
Tooth decay
Muscle cramps and spasms
Numbness and tingling in the fingers and toes
Fatigue
Difficulty swallowing
Irregular heartbeat
Depression
Seizures
In more severe cases, calcium deficiency can lead to more serious symptoms such as osteoporosis, rickets, and hypocalcemia.
Good news – eating well can help you replenish your calcium stores. Calcium is found in many delicious ingredients, like animal and plant-based dairy products, leafy green vegetables, almonds, and tofu. 
For those who struggle to get enough calcium through diet alone (and especially for those who don't consume dairy products or have lactose intolerance), calcium supplements can help to boost calcium levels naturally. Aceva's Bone Matrix is the best source of high-potency calcium. It also contains other nutrients (like vitamin D and magnesium) that work synergistically with calcium to support bones and overall health.
Magnesium is a mineral that is involved in more than 300 biochemical reactions in the body. It is essential for bone and muscle health, energy production, protein synthesis, and DNA maintenance. Yet, researchers estimate that half of all Americans don't get the levels of magnesium they need to live healthy lives. 
Magnesium Deficiency Symptoms
You may be at risk of magnesium deficiency if you regularly notice: 


Muscle cramps and spasms
Fatigue
Numbness and tingling
Irregular heartbeat
Anxiety and depression
Difficulty sleeping
High blood pressure
Headaches
Poor appetite
Nausea and vomiting
How to Get More Magnesium
Want to boost your magnesium? Thankfully, a balanced diet provides many magnesium-rich foods. Find magnesium in leafy green vegetables, whole grains, nuts, seeds, and legumes. 
In addition to a magnesium-rich diet, magnesium supplements can help you restore your magnesium levels. But, with several different types of magnesium available, it can be confusing to know which one is best. At AlignLife, we recommend Aceva's Triple Mag or Bone Matrix because it contains three key forms of magnesium in perfect balance with calcium, vitamin D, and vitamin K2 to support bone and whole-body health. 
Struggling with frequent colds, infertility, or skin irritations? A lack of zinc could be at the root. Zinc is an essential mineral that plays a vital role in our immune health, reproductive health, DNA synthesis, growth and development, and more. We don't need much zinc to meet our needs (only about 8-11 mg per day), but about 12% of Americans don't get the recommended amounts. Interestingly, those with digestive issues that prevent zinc absorption (such as Irritable Bowel Disease) are more likely to be at risk of zinc deficiency.
If you're struggling with the following symptoms, it might be time to up your zinc: 


Loss of appetite
Slow growth and development in children
Hair loss
Delayed wound healing
Frequent infections
Diarrhea
Skin rashes
Poor vision in low light
Brain fog and cognitive impairments
Eating foods like oysters, beef, beans, pumpkin seeds, and nuts will help you reach your zinc levels. Or, it's easy to cover your daily nutritional needs for zinc with a comprehensive multivitamin like Aceva Daily Balance. 
Other Common Deficiencies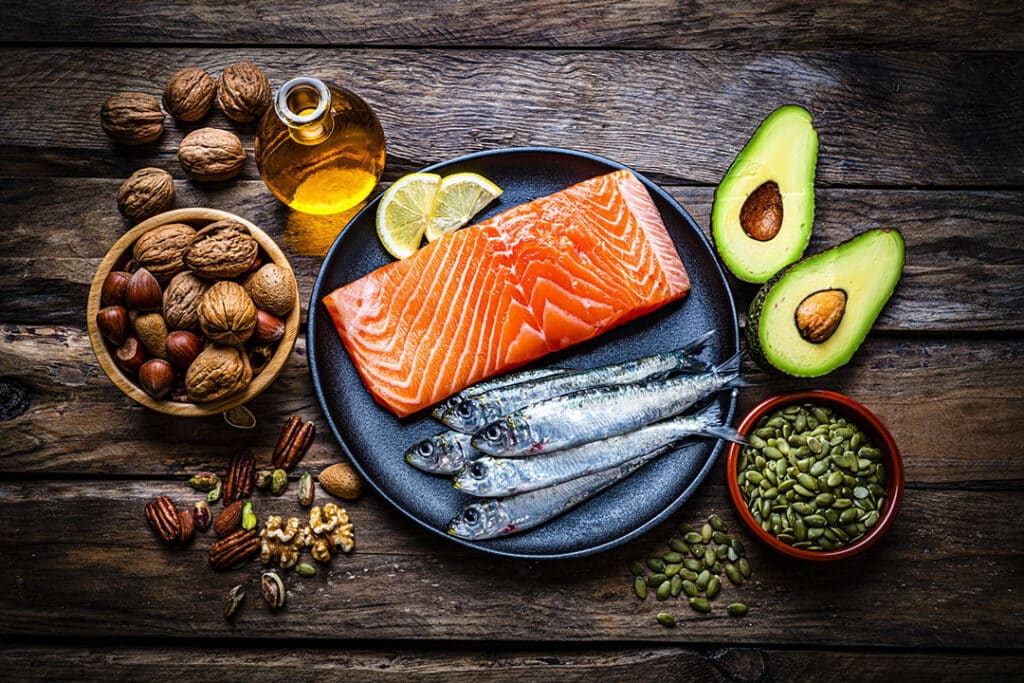 Omega-3 fatty acids are polyunsaturated fatty acids that support brain function, boost heart health, and reduce inflammation in the body. These helpful fats are harder to get in the over-processed Standard American Diet (which typically contains more inflammatory saturated fats). 
Without enough omega-3s in the diet, we're more likely to experience inflammatory skin conditions, poor brain function, mood imbalances, heart disease, high blood pressure, and joint pain. 
Replenish your healthy fats with fatty fish, such as salmon, mackerel, and sardines, as well as with plant sources like flaxseeds, chia seeds, and walnuts. Aceva's Omega-3 Plus is a high-quality fish oil supplement that makes getting these essential fatty acids every day even easier.
Can you be deficient in bacteria? While it is not common to be deficient in probiotics, it is possible to have an imbalance of the gut microbiota or a lack of diversity in the types of beneficial bacteria present in the gut. This "dysbiosis" can happen if you have a diet high in processed foods, use antibiotics frequently, have high stress, or are taking certain medications. Over time, an imbalanced microbiome can lead to a range of digestive and systemic health issues. 
Taking a probiotic supplement like Aceva's Ultrabiotic and consuming foods that are high in probiotics (such as yogurt, kefir, sauerkraut, and kimchi) help to improve the balance and diversity of the gut microbiota. 
While fiber is not a nutrient, it is an essential part of a healthy diet – and one that many people are lacking. Without enough fiber, you may experience digestive issues such as bloating, constipation, and gas. Diets low in fiber are also linked to increased weight gain, poor cholesterol levels, increased blood sugar levels, and heart disease. 
Make sure you include both soluble and insoluble fiber in your daily diet. Eat plenty of fresh fruits and vegetables, whole grains, legumes, nuts, and seeds. Aceva's Absolute Greens is a simple way to get at least 1950 mg of fiber per day (along with dozens of other essential nutrients for whole-body health). 
Are You Nutrient Deficient?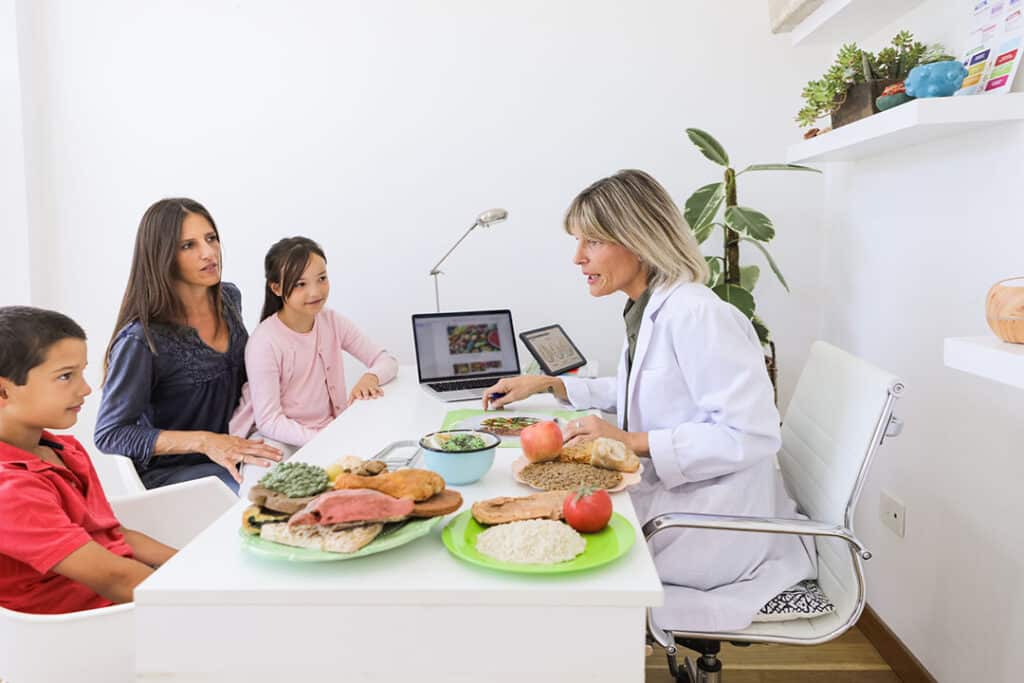 Researchers estimate that at least 92% of Americans are deficient in at least one essential nutrient. Are you one of them? And if so, what are you deficient in?
Because many of these vitamins, minerals, and other nutrients are essential for various body functions, and nutrient deficiencies can present in many different symptoms, it can feel impossible to know what nutrients you need and how to get them. 
At AlignLife, we believe that the best way to overcome nutrient deficiencies is through clarity and precision. That's why we recommend functional lab testing to determine exactly which nutrients your body needs to thrive. 
Functional lab testing gives you a snapshot of your body's health and what needs support. With your AlignLife functional nutritionist, you'll get a clear picture of what nutrients you need to boost, as well as the most effective supplements to restore optimal levels and return to health. 
Schedule to meet with an AlignLife functional nutritionist, or ask your AlignLife chiropractor for more information.