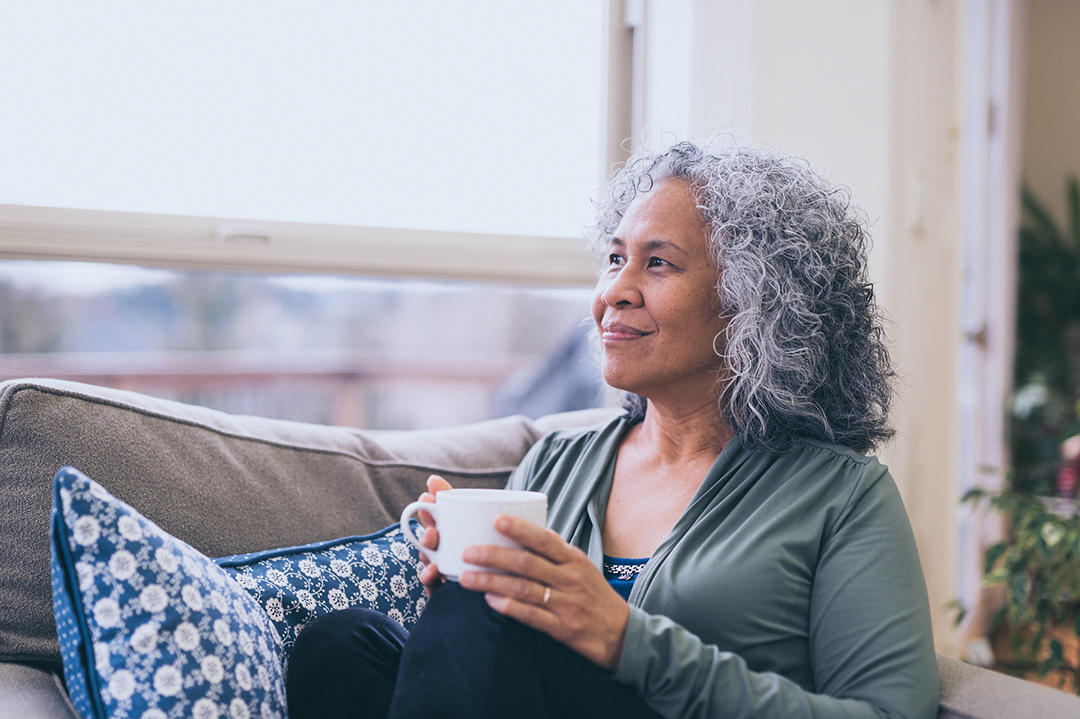 Most of us have our go-to supplements or multivitamins claiming space in our cabinets. After all, it's common knowledge that they can help boost our health. Calcium and vitamin D build strong bones. Vitamin C fights off germs and illnesses. Fish oil or omega-3s helps our heart and brain. The list is endless. But after oxygen, water, and basic food, magnesium may be one of the most important minerals that our bodies need… and many of us aren't getting enough of it naturally.
Here, we'll talk about why an estimated 75 percent aren't getting their recommended daily intake of magnesium and how low levels can affect everything from your sleep to how you deal with stress, anxiety, and depression.
Why Magnesium is Important to Your Overall Health
Magnesium is an essential mineral when it comes to how your body feels and functions. In fact, it plays a vital role in over 300 different enzyme reactions in your body. That makes it a key factor in keeping your heart, muscles, nerves, and brain running smoothly.
Here are some of the top ways that magnesium can help your body:
Improves the quality and quantity of sleep because of its calming effects
Boosts your workouts by helping your muscles contract and relax
Supports new bone growth and helps lower the risk of osteoporosis
Prevents and relieves headaches and migraines
Increases energy levels by helping convert food into energy
Helps regulate nerve function and the messages sent throughout your body
Balances blood sugar and helps control cravings
Improves heart health and blood pressure levels
Creates and repairs DNA and RNA
Helps your body fight inflammation
Produces new proteins from amino acids
Common Health Issues Caused By Low Magnesium Levels
Because magnesium is an essential cofactor in so many body processes, it's also a flag for many common health issues when levels are low. While true magnesium deficiency is uncommon, low levels can also create these bothersome health issues:
Insomnia and other sleep disorders
Fatigue and low energy
Body-tension
Headaches
Irregular heartbeat
High blood pressure
Other heart disorders
PMS
Backaches
Constipation
Kidney stones
Osteoporosis
Accelerated aging
Depression
Anxiety and irritability
Magnesium for Mental Health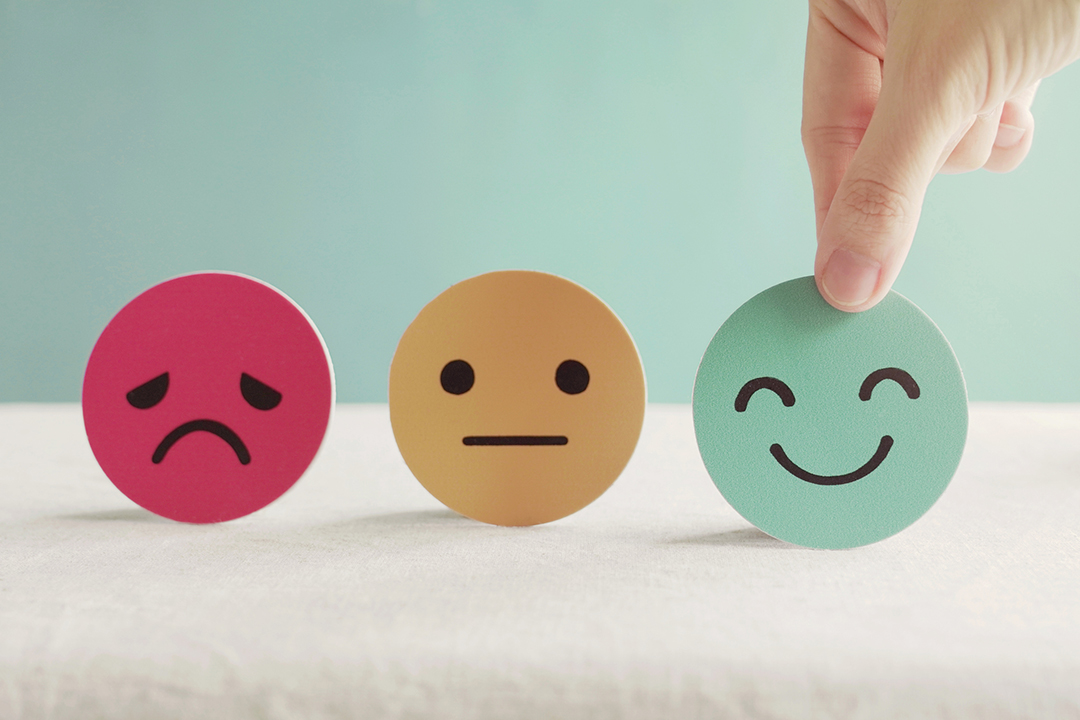 More recently, studies have connected low magnesium to mental health and those dealing with stress, depression, and anxiety. One reason behind this is that magnesium helps make and regulate numerous hormones in our bodies.
Magnesium is responsible for regulating cortisol (the "stress hormone"). If you have prolonged elevated cortisol levels, it can trigger our fight and flight response and spiral us into a state of anxiety and a slew of other conditions. This includes fatigue, irritability, intestinal problems, anxiety, depression, weight gain, low libido, and more.
Magnesium also helps balance our thyroid function. An underactive thyroid condition can also trigger depression and anxiety. Magnesium's anti-inflammatory properties may also help with inflammation and protect the thyroid overall.
Another way magnesium may help control mood and mental health is that it is responsible for creating key hormones like estrogen, progesterone, and testosterone. These hormones can influence how our bodies handle stress and our environments. Studies also point to magnesium as a possible source of help for women dealing with PMS and menopause symptoms.
Why Magnesium Levels Have Decreased Over Time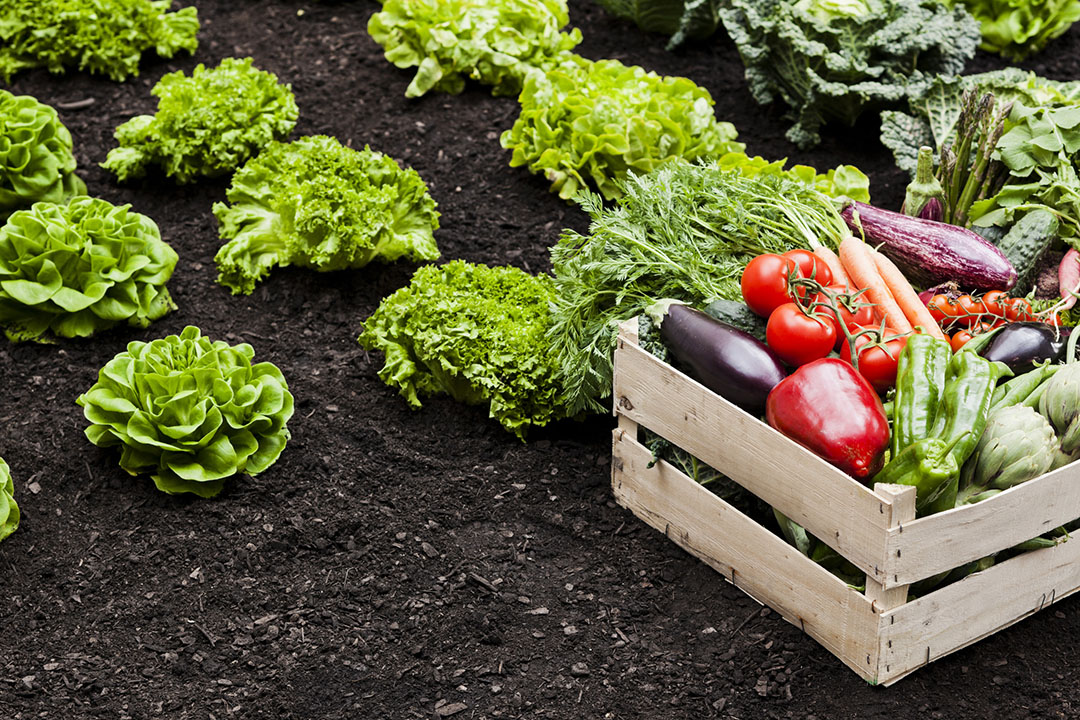 The U.S. minimum RDA for magnesium is about 320 mg per day for women and more than 400 mg per day for men. For many, you can get what you need simply by making smart choices with your food.
But research has shown getting magnesium naturally from the foods we eat is harder than before. That's because the magnesium content found in fruits, vegetables, and other sources has dropped over the last 100+ years. To compare, in 1900, the average magnesium consumption was 475-500 mg per day. By 1990, the average consumption had dropped to 175-225 mg per day, and it has continued to drop since then.
Depleting soils are partly to blame, but food processing is another big factor. Foods that go through processing lose around 80% of this important metal. That means our diets play a big part in this dramatic drop.
Top Magnesium-Rich Foods to Boost Your Levels
Here is a list of some of the richest food sources of magnesium, including their standard serving size and calorie intake: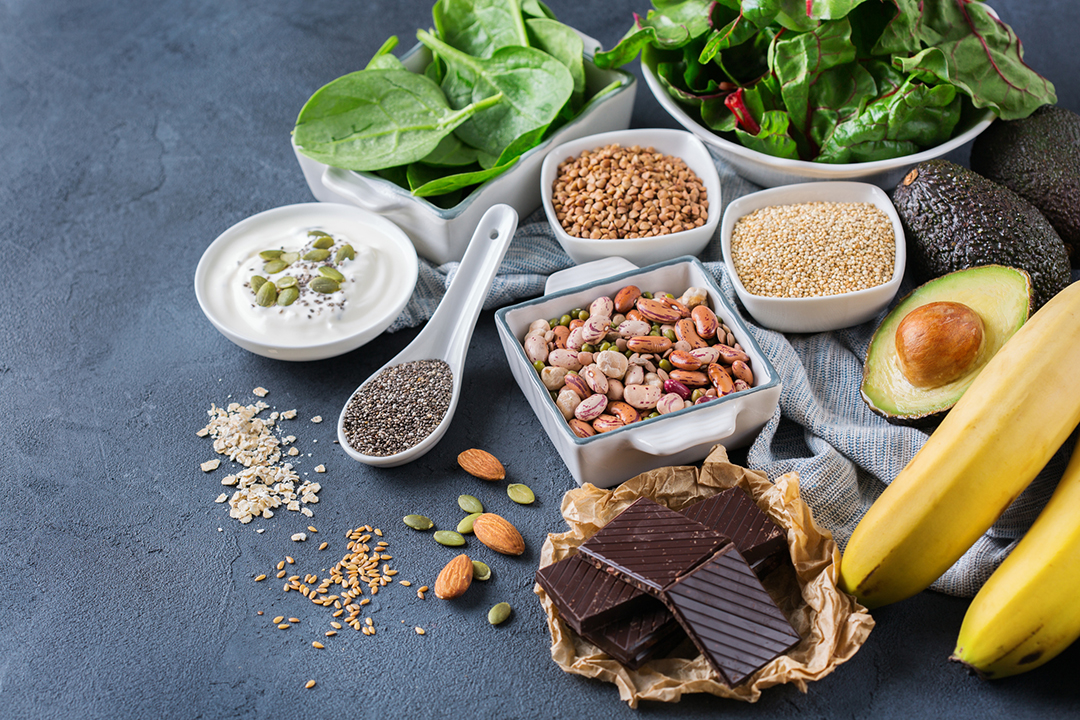 | | | |
| --- | --- | --- |
|   | Magnesium                       | Calories |
| Pumpkin seeds (1 oz)                                  | 151 mg | 148 |
| Dark Chocolate (1 oz) | 64 mg | 170 |
| Brazil nuts (1 oz)  | 107 mg | 186 |
| Halibut (3 oz) | 151 mg | 148 |
| Quinoa (¼ cup) | 89 mg | 159 |
| Spinach (½ cup) | 78 mg | 20 |
| Almonds (1 oz) | 78 mg | 164 |
| Pine nuts (1 oz) | 71 mg | 191 |
| Buckwheat flour (¼ cup) | 75 mg | 101 |
| Avocado (1 cup) | 42 mg | 234 |
| Banana (1 medium) | 32 mg | 105 |
| Black beans (½ cup) | 60 mg | 114 |
| White beans (½ cup) | 67 mg | 154 |
| Oat bran (¼ cup) | 55 mg | 58 |
How to Make Sure You're Getting Enough Mg
Although it's possible to get the magnesium your body needs from the foods you eat, doing so on a daily basis would take some careful planning. If you eat a high amount of fast or processed food, it may be even harder to get enough through food alone. That's when it's time to look at adding a quality supplement to your daily regime.
Our recommendation for a good magnesium supplement is Triple Mag from Aceva. The reason behind this is that it is formulated with three highly-absorbable forms of magnesium, making sure your body gets what it needs delivered right to your bloodstream.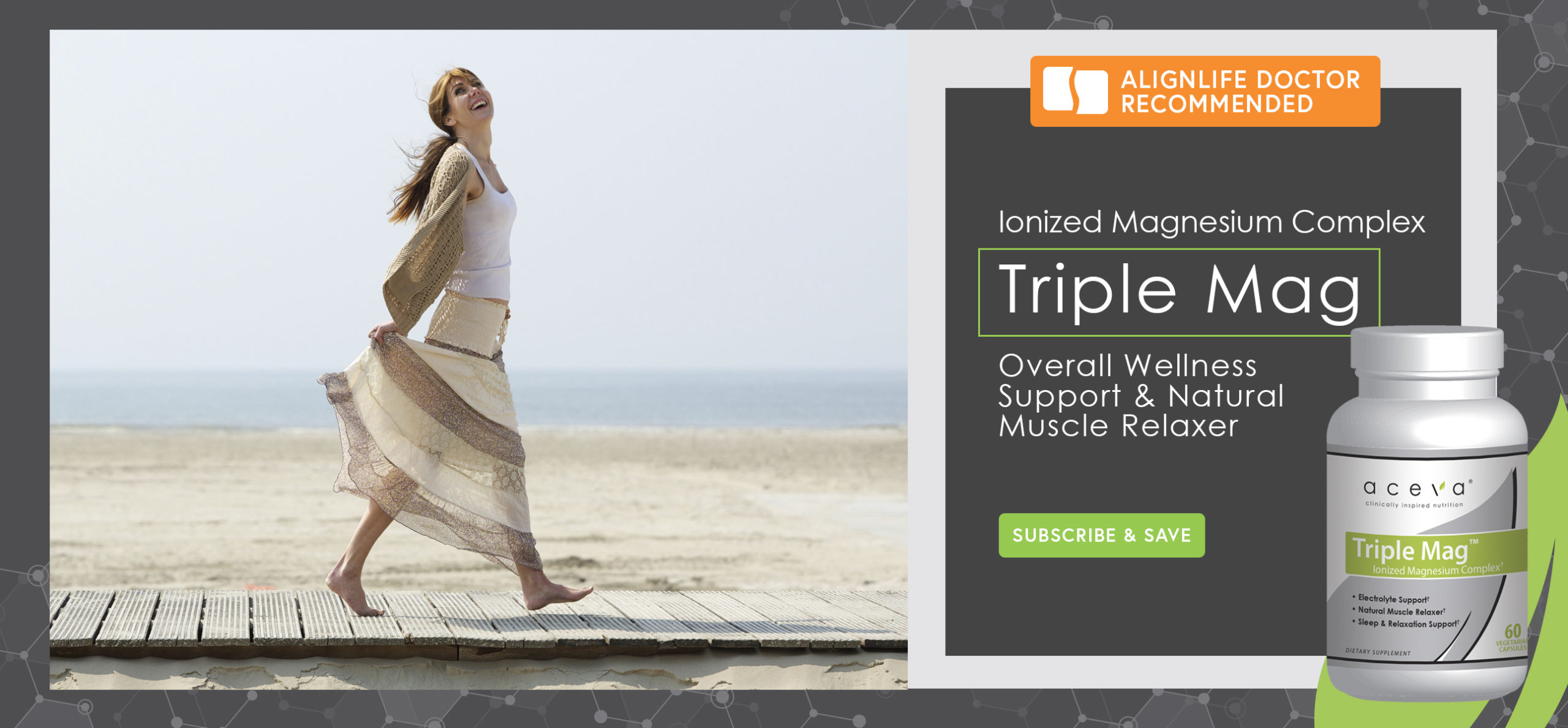 Ready to Tap Into the Power of Magnesium?
Upping your magnesium intake can help improve many body processes, which will improve the way your body feels and functions. And while studies are still being conducted on how effective it is at helping control mood and mental health, there is an established connection to those with low levels.
If you'd like to know more about how magnesium can help you and your health concerns, talk to your local AlignLife Chiropractor to see how we can adjust and enhance your current nutrition plan and give your body the daily dose of Mg that it needs.
Start Reaching Your Health Goals