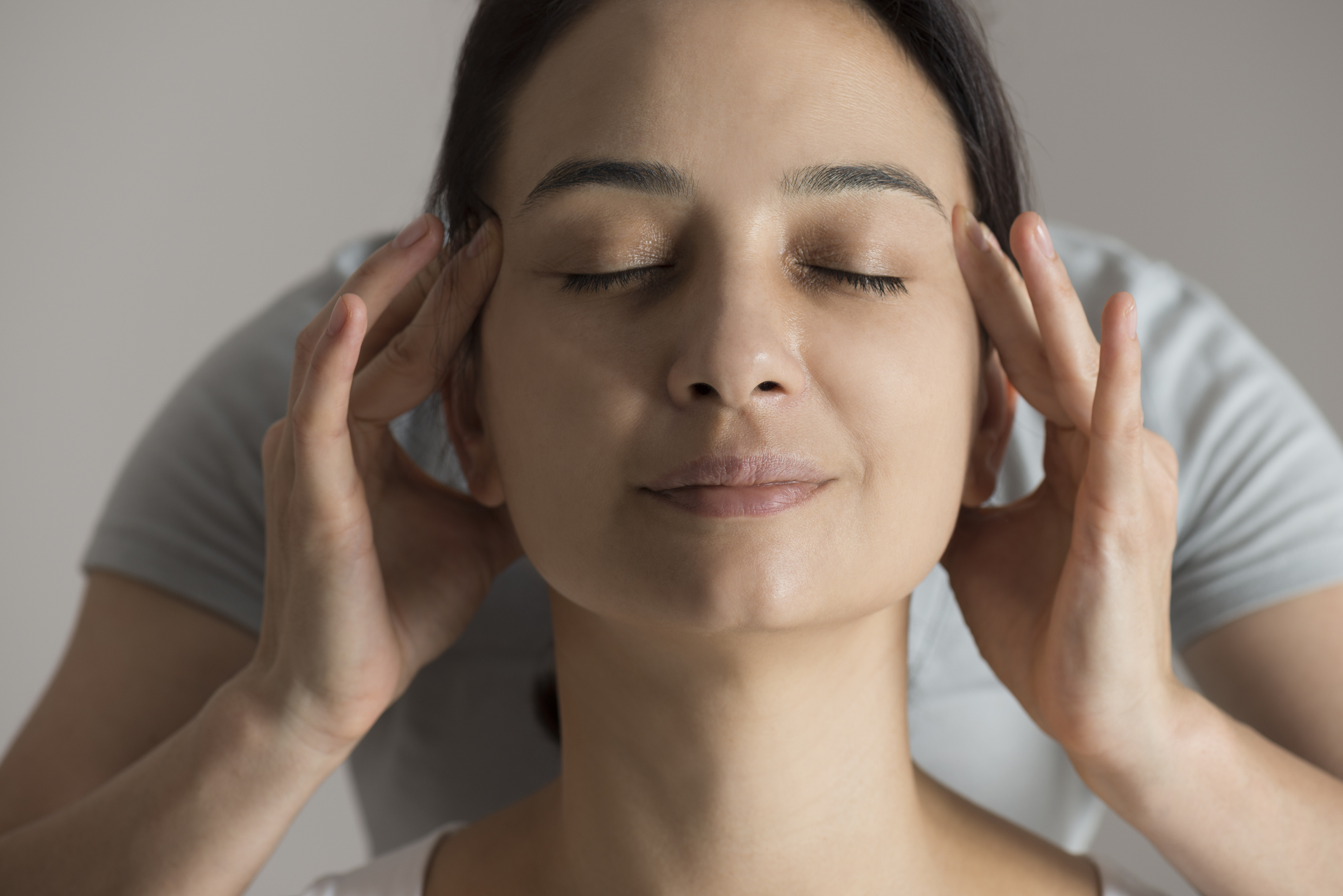 Ask any AlignLife doctor and you'll be amazed at how many people say they have frequent headaches and migraines when we're talking about their health history! What is even more surprising is that they classify a "normal headache" as something they have two to three times a week! But headaches and migraines are not normal! Any headache is your body's way of telling you your system is under stress. Keep reading to find the causes or triggers behind headaches and how you can get natural headache relief.
3 Steps to Natural Headache Relief
There's no denying it – the pounding, throbbing, aching pain of a headache or migraine can make even the toughest of us cry out for relief. But before you suffer through the pain or reach for those pain relievers, why not take a more comfortable, natural route? There are many ways to treat headaches naturally, without invasive procedures or drugs. Plus, natural headache relief remedies don't simply relieve the pain of headaches. They also treat the entire body to eliminate triggers and prevent future headaches, all while improving your overall health and wellbeing. Are you ready to finally conquer your nagging headaches? Follow our simple 3-step formula for natural headache relief!
Step 1: Identify Your Headache Triggers
Headache triggers vary from person to person and can often be difficult to pinpoint. There are, however, a few common triggers that have been shown to cause headaches:
Stress
Stress is a well-known cause of headaches. Not only does it cause our bodies to lock up in muscular tension, but stress releases excess amounts of cortisol which disrupts a healthy hormone balance and can cause headaches.
Diet
Either certain foods or an overall diet can trigger headaches. Foods like avocados, chocolate, citrus fruits, onions, cheese, bananas, or herring are common triggers for some people, whereas additives like monosodium glutamate, nitrates, and food colorings cause issues for others. But not all headaches are triggered by a single food. In some cases, the entire diet (often a highly-processed diet or inflammatory foods) may be the culprit.
Alcohol intake
For some, it doesn't take a full night of drinking to bring on the effects of a hangover. Even a few ounces of red wine or other alcoholic drinks can bring on a headache.
Hormone imbalance
Hormone imbalances are at the root of many health issues, including headaches. These fluctuations (especially estrogen shifts) can trigger migraines in women during their menstrual cycles or throughout perimenopause.
Environment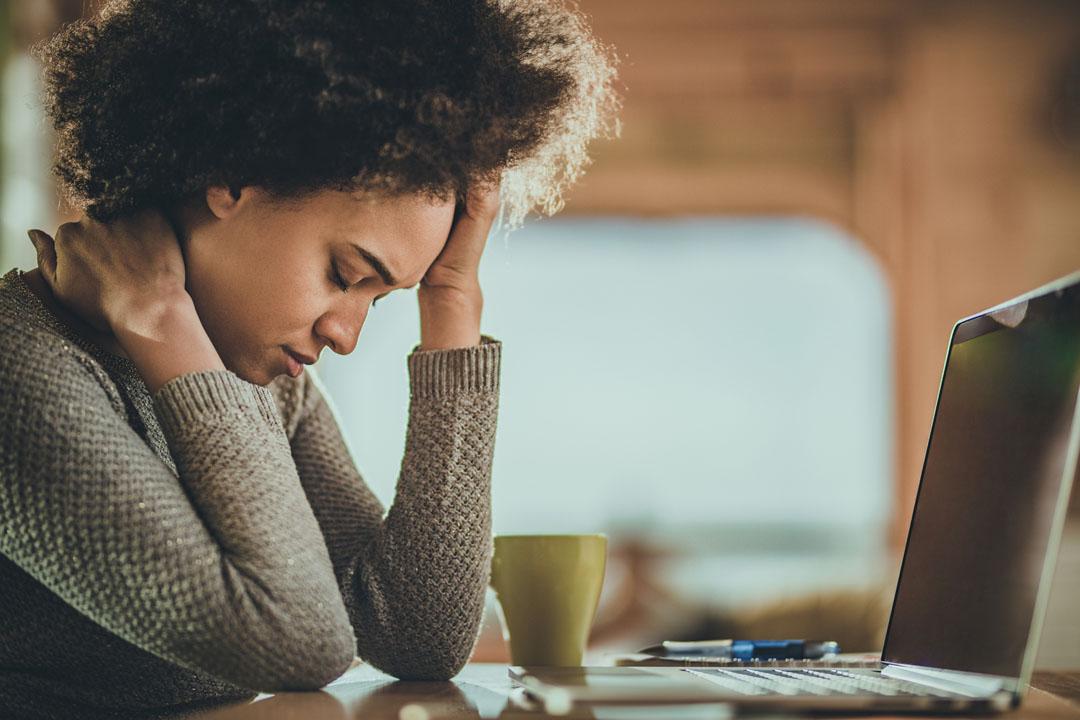 Environmental changes are another potential cause of regular headaches. Shifts in atmospheric pressure, temperature, bright light, smoke, humidity, scents, and altitude can all cause the onset of a headache. Others notice more headaches in one season over another.
Caffeine withdrawal
Drastically reducing or eliminating caffeine from your diet may trigger headaches, Caffeine constricts the blood vessel, and without it, the blood vessels bulge with each heartbeat. This can cause the pounding, throbbing pain associated with caffeine-withdrawal headaches.
Poor sleep
Sleep is an essential function of the body. When we don't get enough sleep (or our sleep is disturbed by restlessness or frequent waking), the body becomes stressed. Over time, this can lead to headaches and other health conditions.
Step 2: Address the Root Cause with Natural Fixes
Keep a Headache Log.
Understanding your unique triggers is the key to finding long-lasting relief from headaches. While our list of triggers above covers the most common causes of headaches, this list is not exhaustive. Oftentimes, other less obvious triggers are at the root of the problem.
To best identify and eliminate your triggers, keep a trigger tracker or headache log. By tracking the onset, symptoms, mood, and other factors, you can uncover the underlying pattern of your headaches and work to best eliminate these triggers.

Get Unstuck to Ease Your Headache.
Our modern lives tend to be sedentary. Unfortunately, less movement often means more pain. If you spend the majority of your day in one position (like at a computer desk, sitting down, or standing in place) make an effort to take regular breaks during the day. Aim for a break once every 30-60 minutes to stretch your muscles and get your blood moving.
To specifically target the head and neck, practice gentle neck stretches for headache relief. Roll your head from side to side and back to front. Get up for a short walk to take your eyes off the screen and get some fresh air. Give your forehead, jaw, neck, and shoulders a brief massage to relax any knots or tension.
Try Yoga and Exercise for Headache Relief.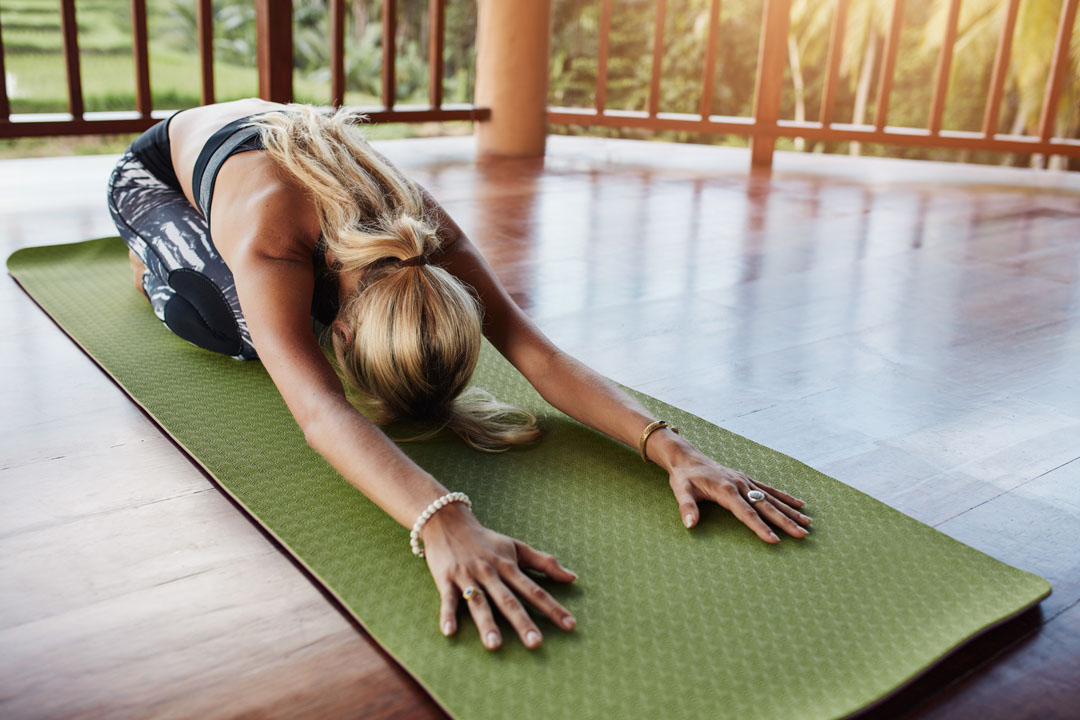 We all need exercise to stay healthy, but those who suffer from headaches and migraines can find great relief from a dedicated, strategic exercise routine. In this case, however, more does not equal better. Focus on low-impact exercises like walking, light jogging, stretching, and gentle aerobics. Heavy, intense, or excessive exercise can make headaches worse (especially those dull, throbbing headaches), so aim for a happy medium.
Related Article: 5 Yoga Poses to Relieve Your Next Headache
Yoga is a great choice for those looking to manage their headaches with a healthy exercise routine. Yoga for headaches is safe, gentle, and can be easily modified to fit your individual needs. Plus, yoga has many mental and emotional benefits, such as stress reduction, which can help those who suffer from tension or stress-related headaches.
Take Your Vitamins.
Researchers have found a correlation between vitamin deficiencies and recurrent headaches. One of the most important vitamins for preventing migraines is magnesium. Studies have found that many people who suffer migraines (especially premenstrual migraines) show a magnesium deficiency. To prevent magnesium deficiency and stop headaches, consider taking a quality magnesium supplement like Aceva's Triple Mag.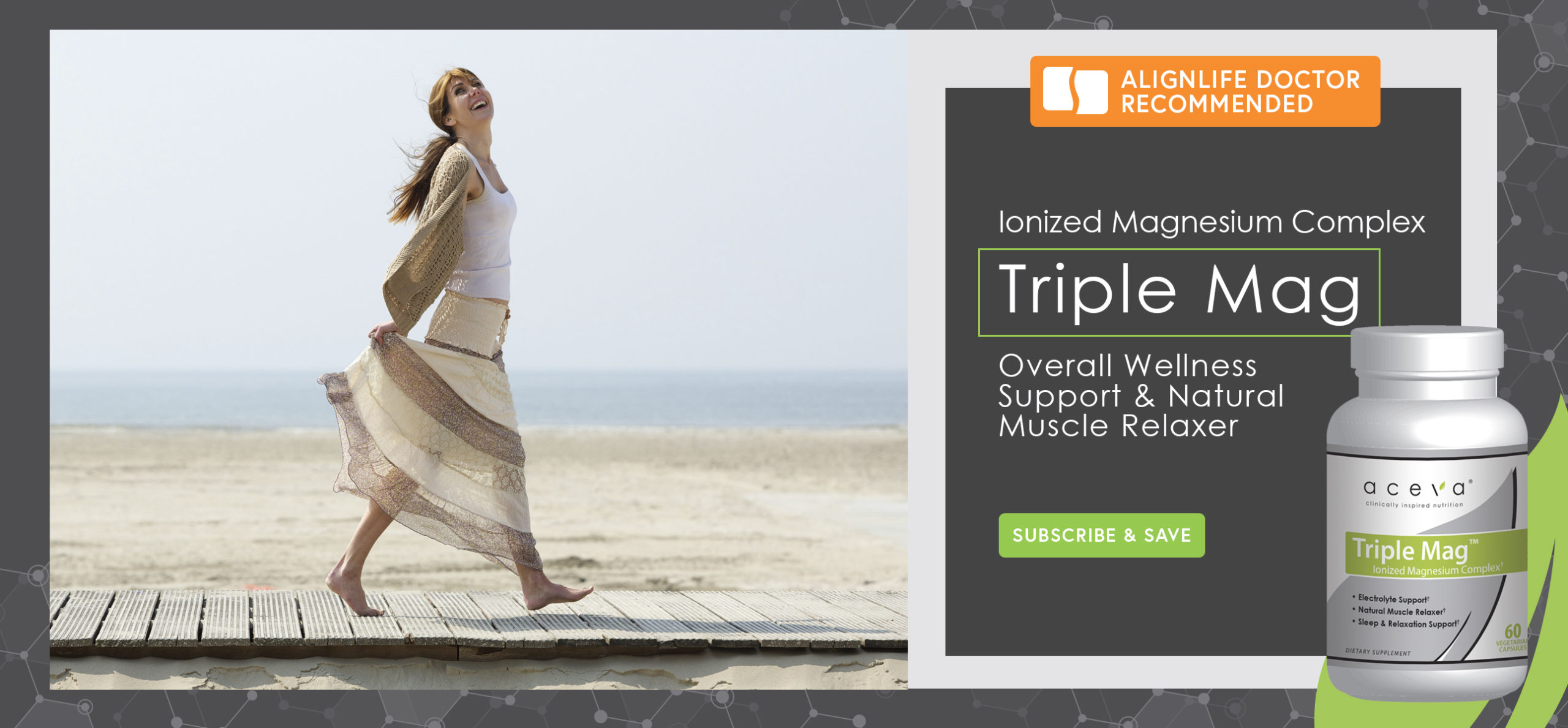 Find Your Favorite Headache Stress Relief.
How you relieve stress is up to you, as long as it works for your health, not against it. Avoid relief techniques like binging on junk foods or alcohol (especially red wine, which can trigger headaches). Instead, try stress-relieving self-care methods like massage, warm baths, funny movies, walks in nature, or practicing an art or hobby.

Visit Your Chiropractor.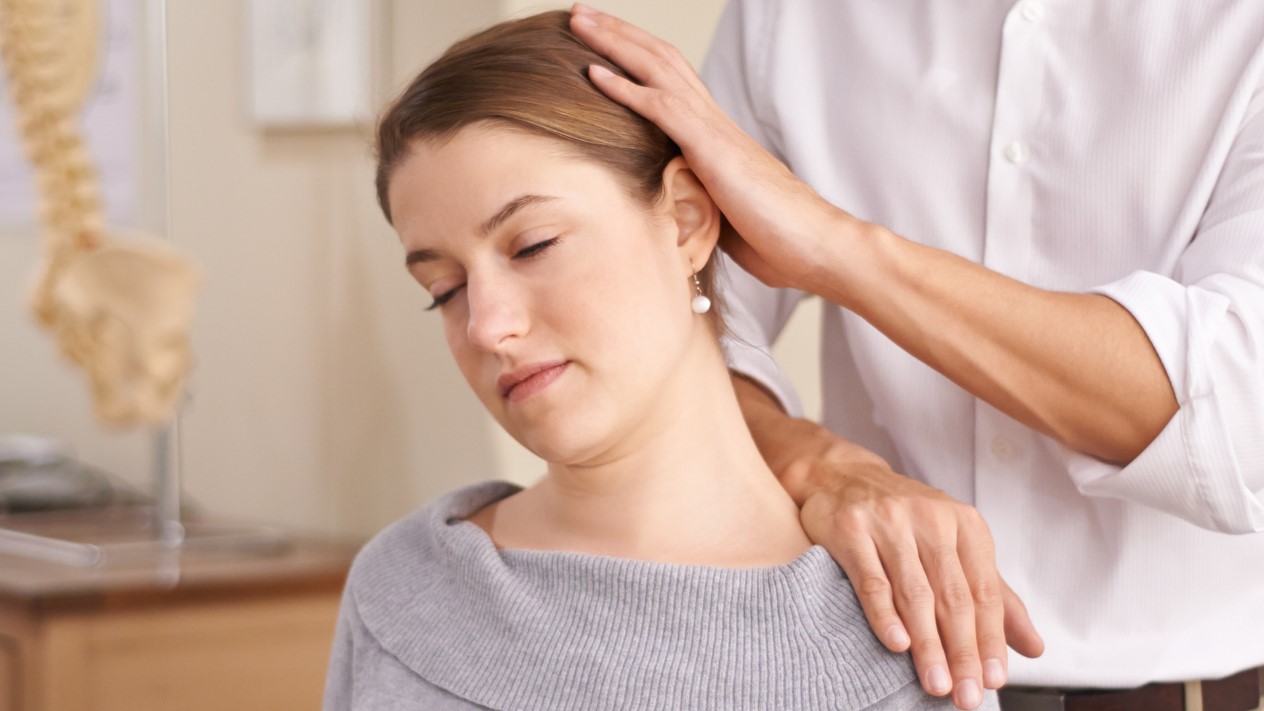 Headaches are one of the most common reasons people find themselves in the chiropractor's office. Through the use of strategic spinal manipulations and chiropractic adjustments, chiropractors help relieve headaches from due to physical stress on the joints or muscles of the head, neck, and upper back. Chiropractors can also help you find ergonomic postures for work, sleep, and daily life that promote better spine health and prevent headaches.
But chiropractic care is not only about improving the health of the spine. Chiropractors also help you track your headache triggers and steer you in the right direction with nutritional advice, supplements, exercises, and other therapies.
Step 3: Maintain a Healthy, Headache-Free Lifestyle
While the above tips are geared towards helping you overcome your headaches naturally, these same tips can be used as lifestyle habits to keep headaches your headaches away – for good. Once your headaches have disappeared, the best strategy is prevention. Stay on track with your healthy diet, vitamins, exercise routines, and chiropractic visits to prevent headaches from resurfacing.
There's even more good news: your new habits can also prevent other health issues and help you achieve other health goals (such as improved sleep and digestion, reduced pain, and better mental health).
A pain-free future is waiting for you with AlignLife. Contact us today for more information on how your local AlignLife chiropractor can help you!