A chiropractic adjustment, also known as a spinal manipulation, is one of the primary techniques used by AlignLife chiropractors to treat a variety of musculoskeletal conditions, including back pain, neck pain, headaches, and sciatica.
Chiropractic care is a non-invasive, drug-free approach to healing and restoring the body's natural function. But did you know that not every chiropractor uses the same technique? Keep reading to find out some of the most common chiropractic adjustment techniques, the benefits of each, and how this can help you choose the right chiropractor for you.
14 Common Chiropractic Adjustment Techniques
Chiropractors are trained in a wide range of techniques, and the number of techniques they learn can vary. On average, chiropractors are typically trained in several primary techniques during their education. 
It's important to note that this is not an exhaustive list, and there are additional techniques and variations within each technique. Chiropractors may also pursue additional training and certifications in specialized techniques based on their interests and the needs of their patients.
The number of techniques a chiropractor learns during their training can depend on various factors such as the curriculum of their chiropractic program, postgraduate education, personal interests, and ongoing professional development. AlignLife chiropractors strive to have a diverse skill set, allowing them to tailor comprehensive care plans to each patient's unique needs.
The Diversified chiropractic adjustment technique is the most widely used chiropractic adjustment method. Chiropractors use their hands to deliver a quick, high-velocity thrust to specific joints or areas of the spine that are not moving correctly. This technique is known for producing the characteristic popping or cracking sound, which results from the release of gas bubbles in the joint. The Diversified technique is effective in treating various musculoskeletal conditions, including back pain, neck pain, headaches, and sciatica. It can improve joint mobility, reduce inflammation, and enhance overall function.
The Gonstead technique involves a detailed assessment of the spine using X-rays and palpation. Chiropractors use their hands to identify misalignments or dysfunctions in the spine and then apply specific adjustments to correct them. This technique is particularly useful for conditions such as disc herniation, sciatica, low back pain, carpal tunnel syndrome, frozen shoulder, and plantar fasciitis. The Gonstead technique aims to restore proper biomechanics to the spine, leading to improved posture, pain relief, and enhanced overall well-being.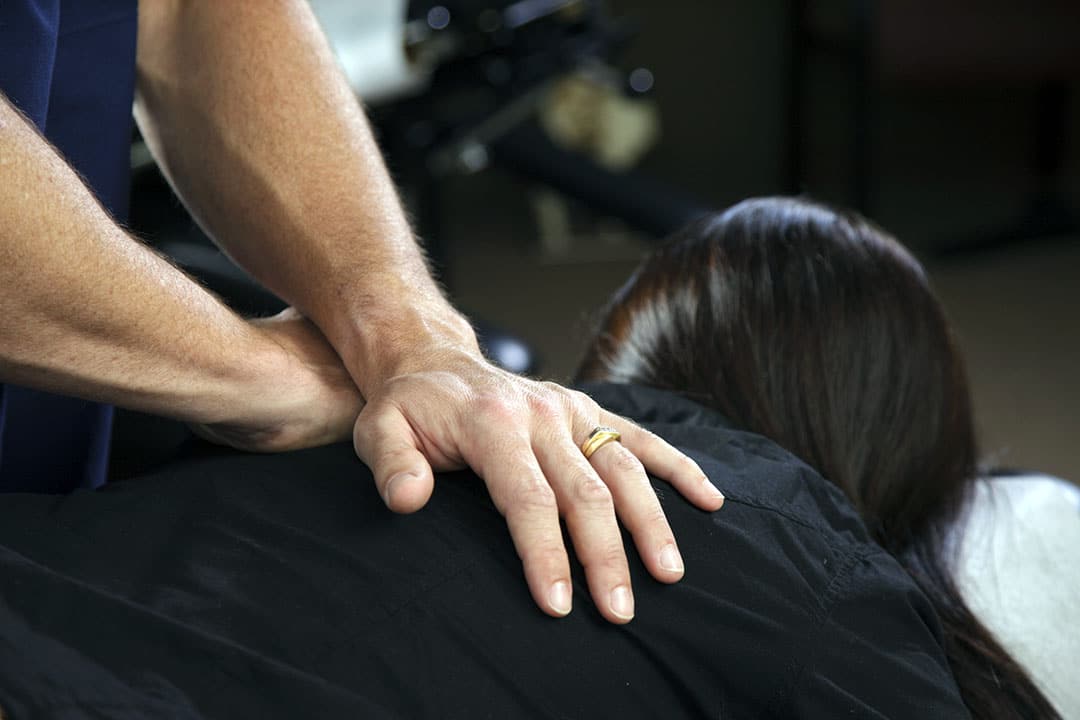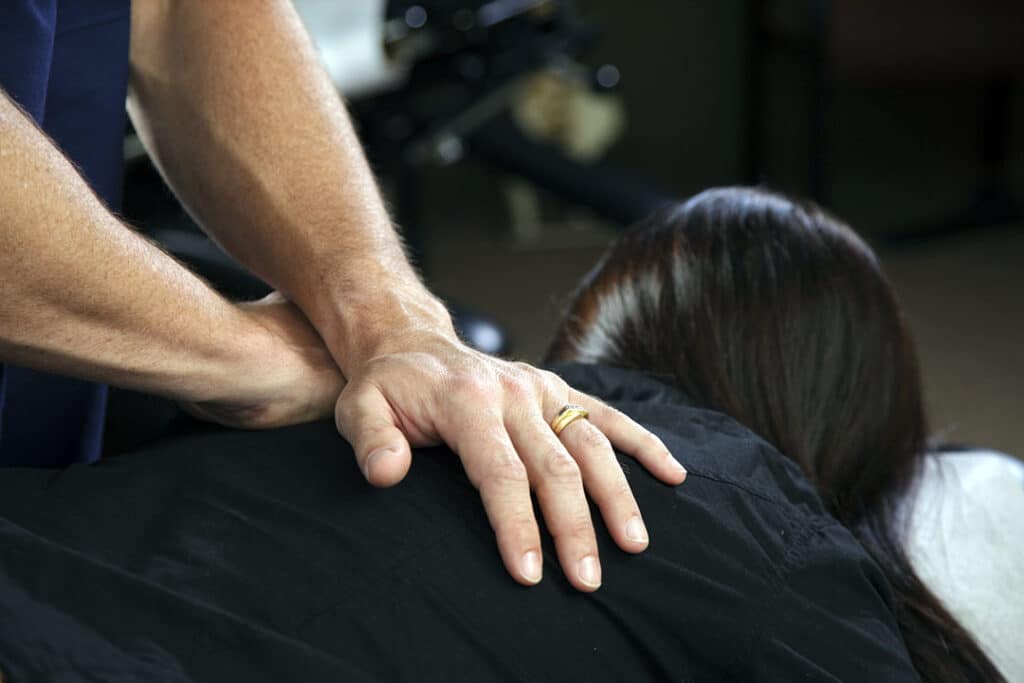 The Thompson chiropractic adjustment technique, also known as the drop table technique, employs a specialized table with sections that drop when pressure is applied. Chiropractors use their hands to deliver quick thrusts to the spine while the patient lies face down on the table. This technique is effective in addressing hip pain, knee pain, ankle pain, improving posture, reducing inflammation, and enhancing overall function. The drop table assists in the adjustment process, allowing for a gentler and more precise adjustment.
The Activator technique utilizes a handheld instrument called the Activator Adjusting Instrument to deliver a low-force, high-velocity adjustment to the spine. This method is an excellent alternative for patients who prefer a gentler approach or have specific conditions that require a more targeted adjustment. The Activator technique is beneficial for neck pain, back pain, headaches, TMJ disorder, carpal tunnel syndrome, and plantar fasciitis. It provides precise adjustments, reduces muscle tension, and promotes proper joint alignment.
5. Cox Flexion-Distraction Technique
The Cox Flexion-Distraction technique employs a specialized table that allows the chiropractor to apply gentle stretching motions to the spine. The chiropractor uses their hands to apply a gentle force while the patient lies face down on the table. This technique is highly effective for conditions such as disc herniation, sciatica, spinal stenosis, and improving flexibility. It promotes spinal decompression, reduces pressure on spinal discs, and helps alleviate associated symptoms.
The Pierce chiropractic adjustment technique focuses on correcting spinal misalignments to enhance nervous system function. It involves a thorough analysis of the patient's spine using X-rays and diagnostic tools. By identifying specific misalignments, chiropractors deliver gentle and targeted adjustments to restore proper alignment. The Pierce technique offers benefits such as enhanced nervous system function, improved posture, pain relief, increased range of motion, and a holistic approach to health.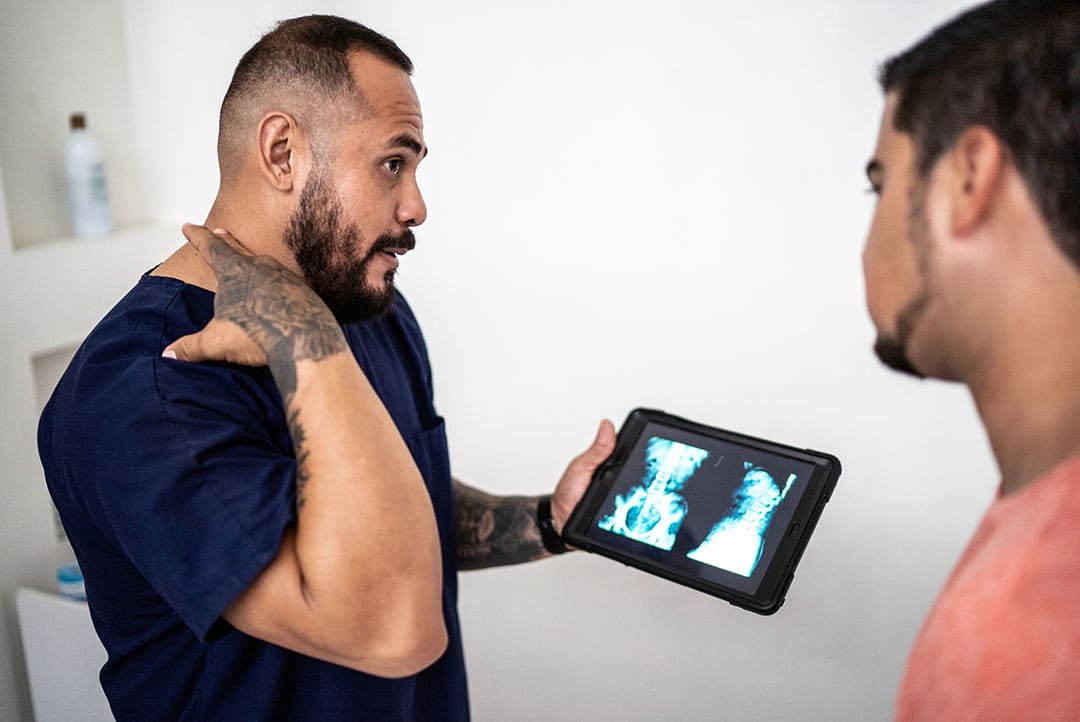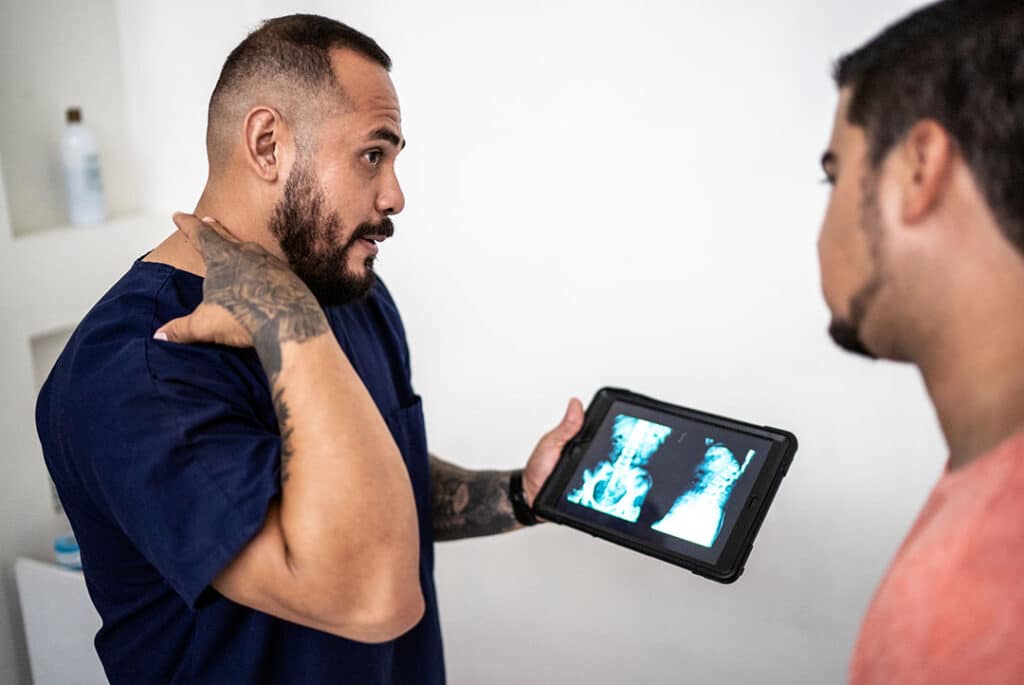 7. Impulse Adjustment Technique
The Impulse Adjustment technique utilizes a handheld instrument called the Impulse Adjusting Instrument. This technique delivers controlled and targeted mechanical impulses to the spine, allowing chiropractors to make precise adjustments. The Impulse Adjusting Instrument delivers a gentle force that helps correct misalignments and restore proper spinal function. This technique is suitable for various conditions, including back pain, neck pain, headaches, and joint dysfunction.
The Blair technique focuses on addressing upper cervical (neck) misalignments, particularly those involving the atlas (C1) and axis (C2) vertebrae. Chiropractors using this technique perform specific analysis to identify misalignments in the upper cervical spine. Precise adjustments are then applied to correct the misalignments and restore proper nerve function. The Blair technique can be beneficial for conditions such as migraines, vertigo, neck pain, and neurological disorders.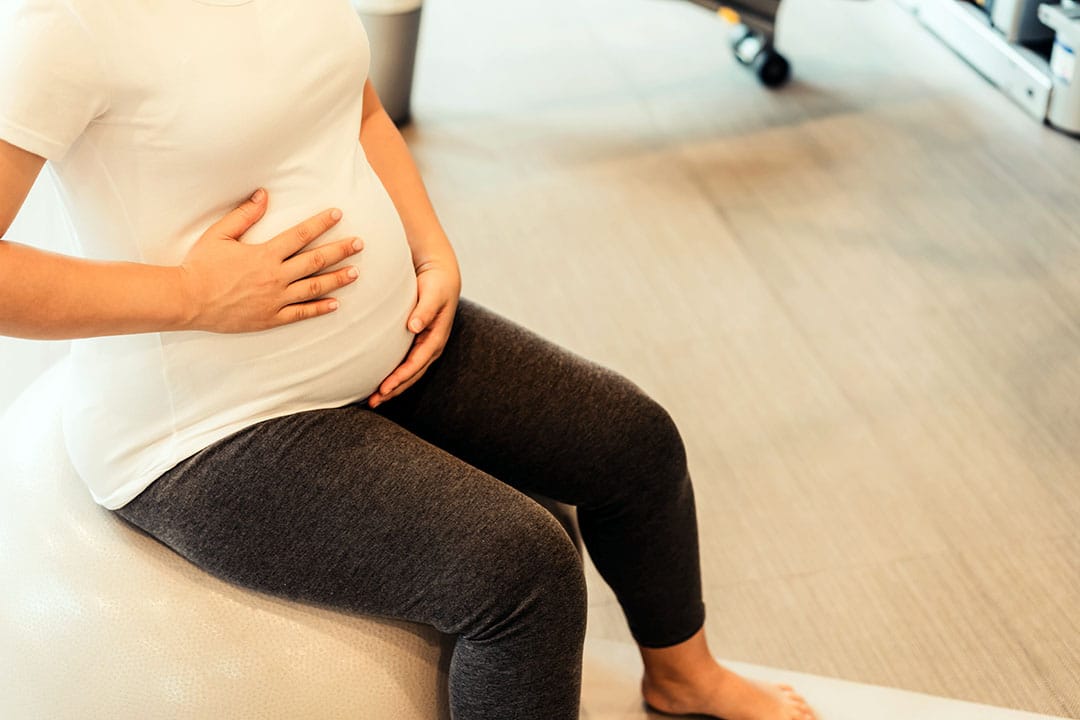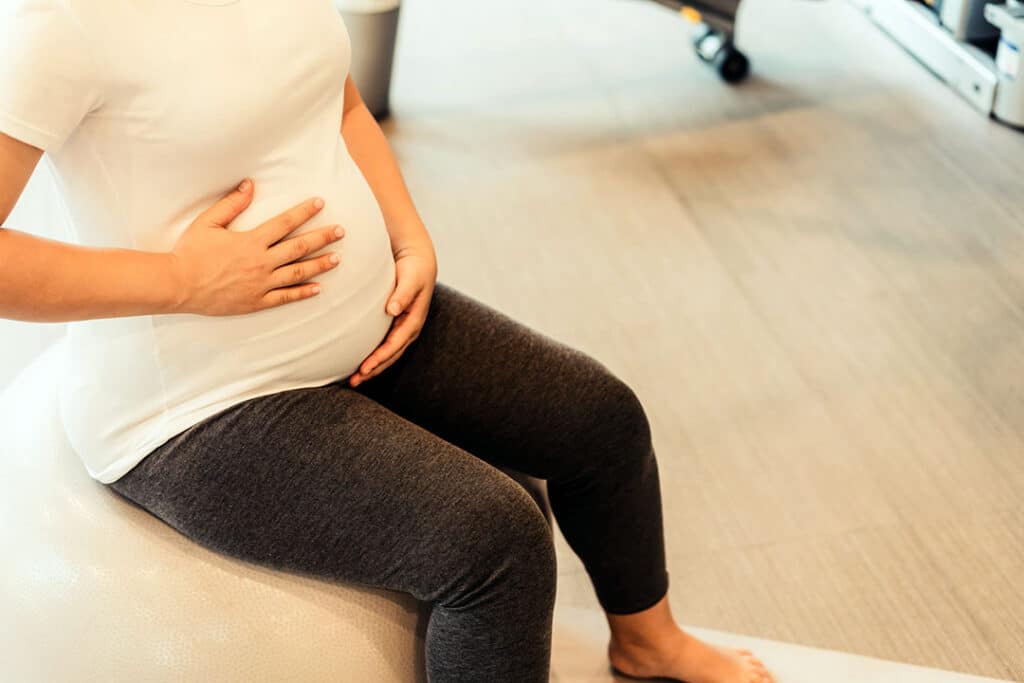 Webster's chiropractic adjustment technique is primarily used in prenatal and pediatric chiropractic care. It focuses on balancing the pelvis and optimizing the position of the baby during pregnancy. By addressing misalignments and tension in the pelvis and surrounding ligaments, Webster's Technique aims to create a more favorable environment for the baby to assume the correct position for childbirth. This technique is particularly helpful for pregnant women with breech presentations and may contribute to a smoother delivery.
10. MPI (Motion Palpation Institute)
MPI is an approach that combines diagnostic palpation and motion analysis to assess joint dysfunction and identify areas of restricted movement in the spine. Chiropractors using MPI employ specific techniques to restore motion and improve joint function. This technique can be effective in treating conditions such as joint pain, muscle tension, and limited range of motion. By enhancing joint mobility, MPI contributes to overall musculoskeletal health.
11. MC2 (Sacral Occipital Technique)
MC2, also known as Sacral Occipital Technique (SOT), focuses on the relationship between the sacrum (base of the spine) and the occiput (base of the skull). The technique involves gentle adjustments to the sacrum, allowing for improved cerebrospinal fluid flow and optimal nerve function. SOT can help with conditions such as low back pain, sciatica, headaches, and balance issues.
The Sigma technique combines chiropractic adjustments with soft tissue therapy to address musculoskeletal conditions. Chiropractors using the Sigma technique integrate various adjustment methods, such as Diversified and Gonstead, with specialized soft tissue techniques to reduce muscle tension, improve joint function, and promote overall healing.
The Pettibon technique employs a comprehensive approach to spinal correction and rehabilitation. It combines spinal adjustments with therapeutic exercises, traction, and other rehabilitative measures. The Pettibon technique aims to restore spinal alignment, improve muscle strength and flexibility, and promote long-term spinal health.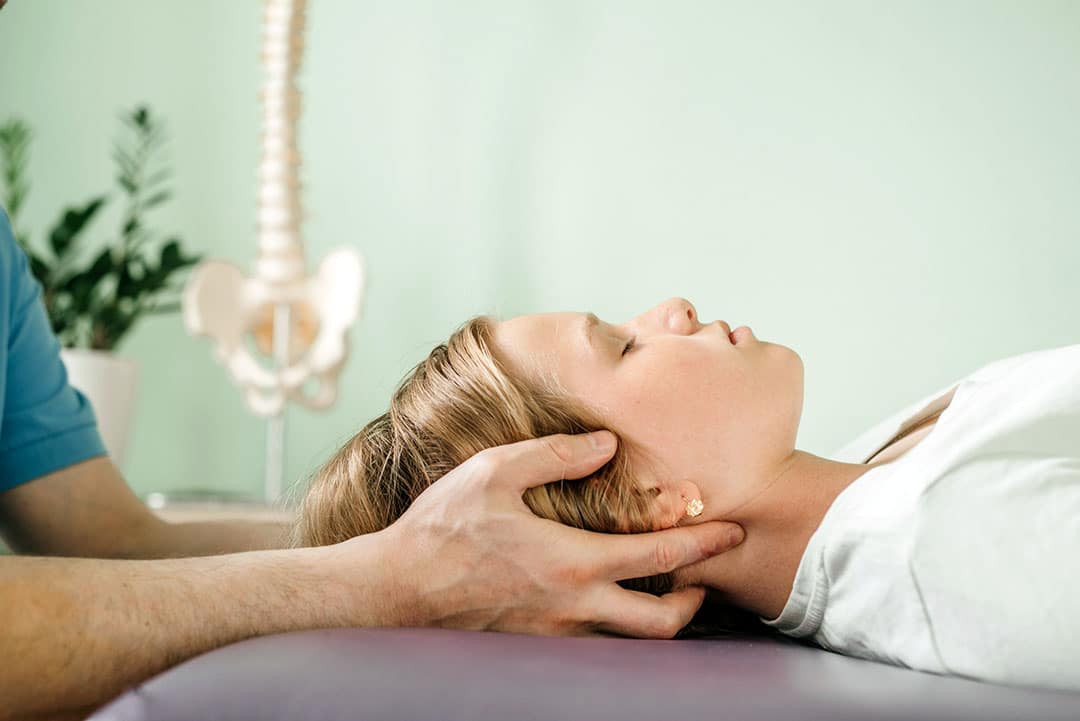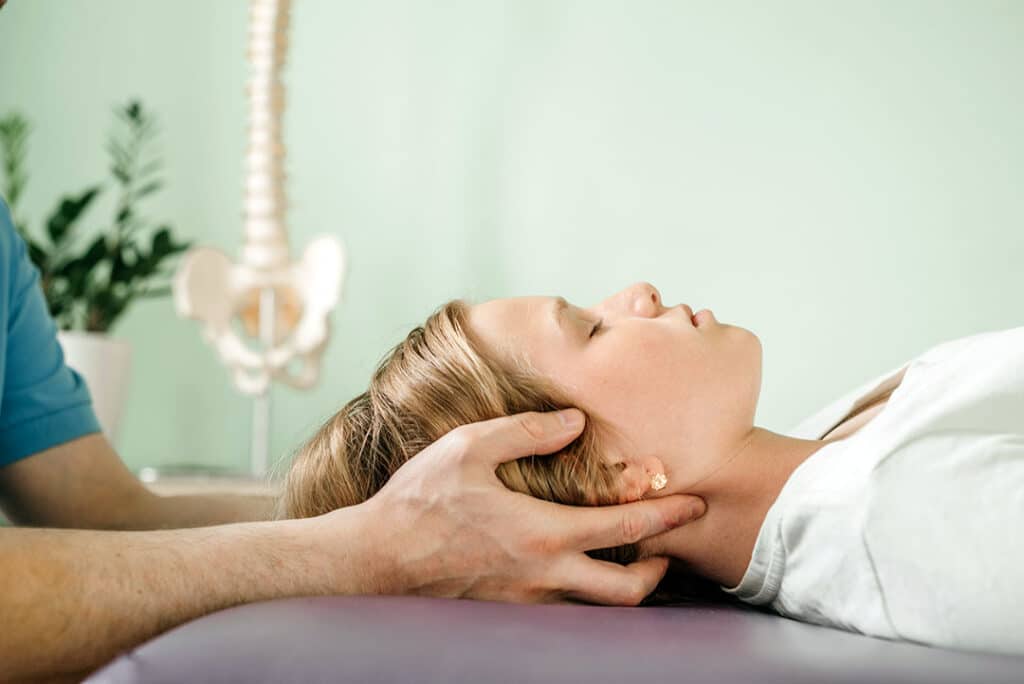 Cranial techniques focus on the alignment and function of the bones in the skull and their impact on the nervous system. Chiropractors trained in cranial techniques use gentle manipulations to restore proper cranial bone alignment, alleviate restrictions, and enhance the flow of cerebrospinal fluid. This technique can be beneficial for various conditions, including headaches, sinus issues, temporomandibular joint (TMJ) dysfunction, and neurological disorders.
Should I choose my chiropractor based on the chiropractic adjustment technique they use?
Choosing a chiropractor based solely on the adjustment technique they use may not be the most effective approach. While the technique used by a chiropractor is important, there are other factors that should also be considered when selecting a chiropractic practitioner. Here are some key points to keep in mind:
Qualifications and Credentials
It's crucial to ensure that the chiropractor you choose is properly qualified and licensed to practice. Look for a chiropractor who has completed an accredited chiropractic program and holds the necessary certifications and licenses in your jurisdiction.
Consider the chiropractor's experience and expertise in treating specific conditions or areas of concern. Some chiropractors specialize in certain techniques or have additional certifications in specific areas. Assess their track record and patient testimonials to gauge their effectiveness.
Communication and Personal Connection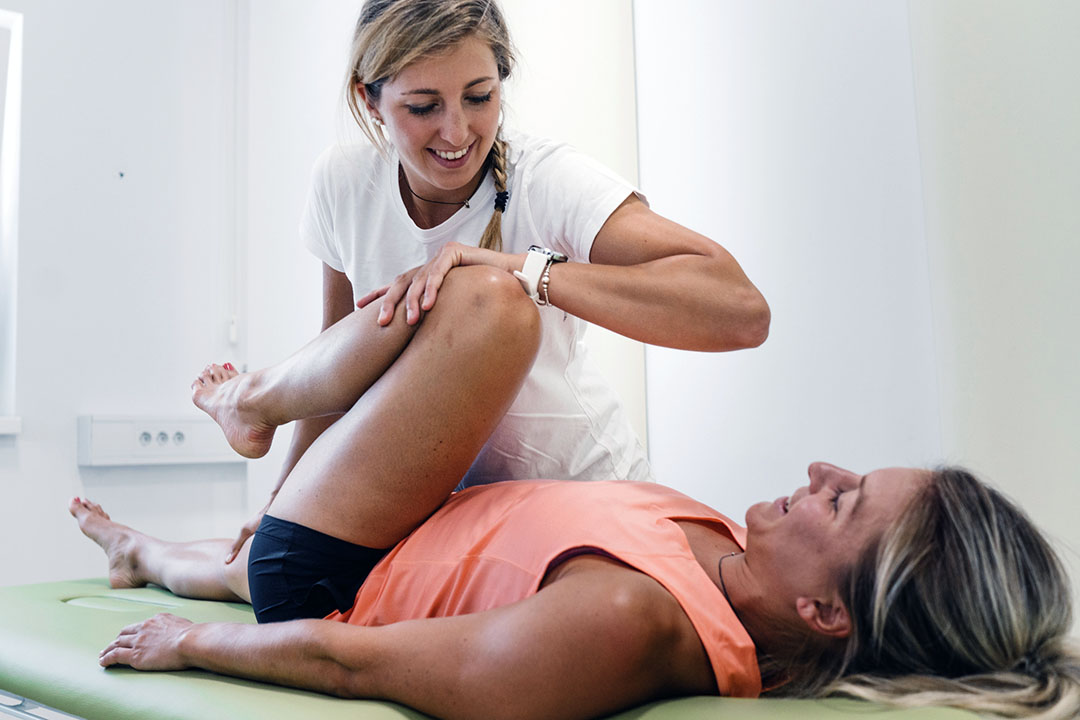 Establishing a good rapport with your chiropractor is important for effective care. Look for a chiropractor who takes the time to listen to your concerns, explain their approach, and address any questions or doubts you may have. A chiropractor who values open communication and patient-centered care can enhance your experience.
Referrals and Recommendations
Seek recommendations from trusted sources, such as friends, family, or healthcare professionals, who have had positive experiences with chiropractors. Their insights can provide valuable guidance in finding a reputable chiropractor.
Continual Learning and Professional Development
Look for chiropractors who stay up-to-date with the latest research, advancements, and techniques in chiropractic care. Continuing education and a commitment to ongoing learning demonstrate a chiropractor's dedication to providing high-quality care.
Choosing the right chiropractor for you
Ultimately, the best chiropractor for you is one who combines the appropriate technique with a holistic approach, excellent communication, and a focus on your overall well-being. Talk to your local AlignLife chiropractor to learn more about their specializations and techniques and how they use a patient-centered approach to deliver personalized, effective care that helps you meet your health goals.