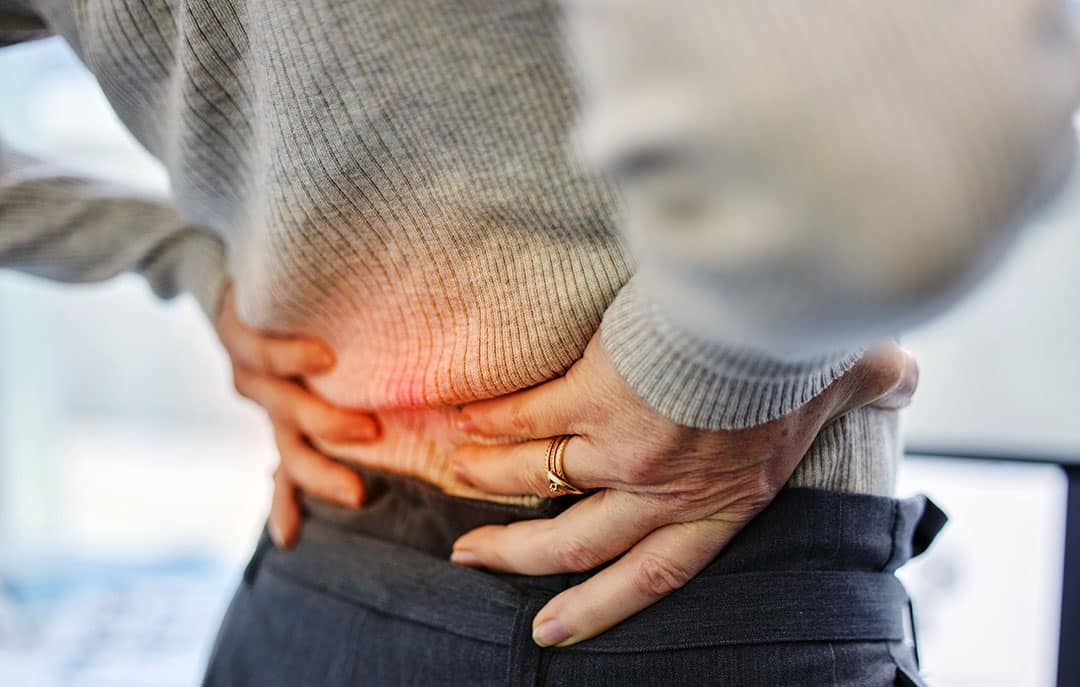 Sometimes, living with back pain doesn't feel like living at all. Which is why it's no surprise that back pain tops the charts as the most common reason people seek out chiropractic care.  We believe that solving the back pain crisis starts with understanding the bigger picture. So, read on to learn a few little-known facts about back pain that could help you find the best path to a pain-free life. 
What You Need to Know About Back Pain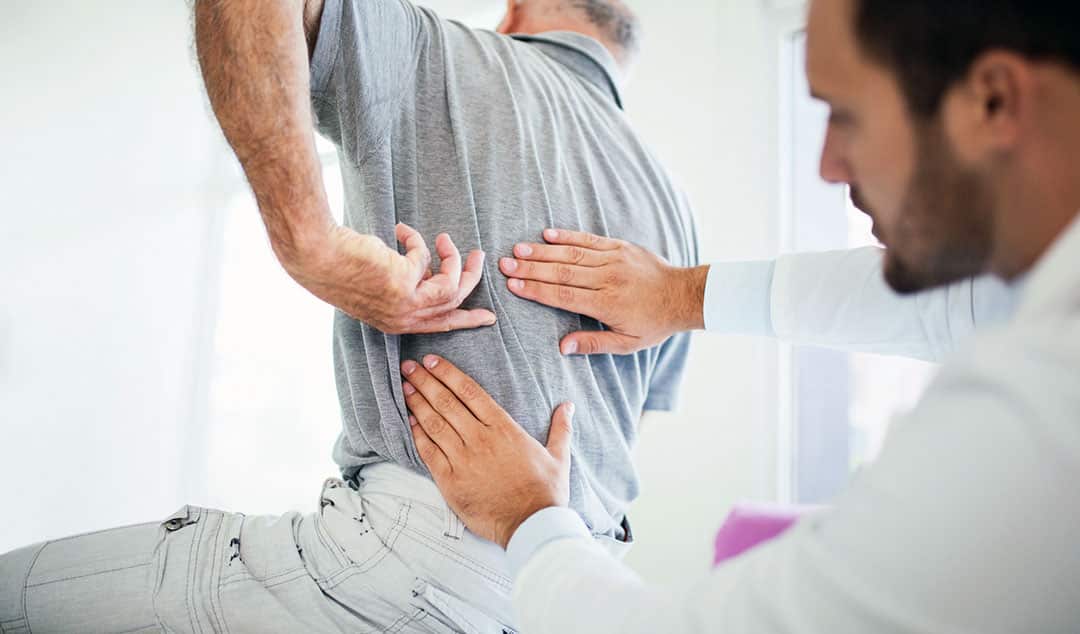 1) 80% of people will experience back pain at some point in their lives.
Back pain is the most common musculoskeletal problem around the world, as well as the leading cause of disability and missed days at work. Unlike other health conditions, back pain can affect anyone, no matter their age, gender, or ethnicity. 
2) Back pain is costly. 
Experts estimate that over $88 billion is spent on managing and treating neck and back pain every year. Beyond the cost of medical visits, medications, treatments, and surgeries, there's an even bigger cost – lost wages, missed days of work, lost productivity, loss of sleep, and lost moments spent with family.
While Americans are currently spending billions of dollars and precious time in search of relief from back pain, it doesn't have to be this way. Chiropractic care and other natural treatment options offer an affordable and lasting way to get relief. 
3) The structure of the spine matters. 
The spine is made up of vertebrae, discs, nerves, muscles, and connective tissues that work together as a network to give your body form and function. When that structure is damaged or falls out of alignment, we set the stage for degeneration and eventually pain. The good news is that by bringing the spine back into proper alignment so the tissues of the back can properly heal, symptoms like pain and reduced mobility can be reversed. 
4) Not all back pain stems from an injury. 
Another fact about back pain that you may not know is that not all back pain is caused by an injury! Pain can be triggered or intensified by a range of factors, including posture, stress, diet, or even your sleep habits. When you visit AlignLife, your practitioner will assess all areas of your health and lifestyle to make sure we address the true root of your low back pain.
5) Back pain is not a normal part of getting older. 
Our bodies do change as we get older. And while pain is more common, that doesn't make it normal. Pain is a sign that something is off – whether that's a structural issue, a build-up of inflammation, a deficiency, or something else. These imbalances can often be reversed with the right care and lifestyle habits. There's no reason you have to live with low back pain just because you've reached a certain age. 
6) Surgery should only be used as a last resort for back pain. 
Stubborn back pain can be aggravating, and you want to fix the problem fast. But don't jump to surgery without exploring all your options. 
Surgery is not the ideal treatment for low back pain for a few reasons. One, surgery on the back is extremely invasive. Surgery of any kind is a severe trauma for the body that could put you at risk of infection, excessive bleeding, or nerve injury. Even with no adverse outcomes, surgery requires a long recovery period. 
Another downfall of surgery is that it only carries about a 53% success rate (or less for more complex or long-standing cases). Even if the pain does improve, it's common to lose mobility and flexibility after surgery. 
In some cases, surgery is the best option, but it's far less often than you may think. There are many ways to manage back pain with less invasive or noninvasive procedures. Talk to your doctor about the options, or reach out to an AlignLife chiropractor to learn more. 
7) Exercise helps reduce back pain. 
When your back is screaming, exercise may seem like the last thing you want to do. After all, won't moving your back make it hurt more? Or even make the problem worse? 
Not exactly. Appropriate exercise is actually one of the best ways to alleviate low back pain and help promote faster healing and long-term relief. Aerobic exercises help relieve pain by increasing blood flow and healing nutrients to the soft tissues of your back. Exercises that build strength and stability can help support your back and prevent overcompensation issues or future injuries. 
Here are a few things to keep in mind when exercising with low back pain: 
Keep workouts quick and enjoyable. 
Avoid overly strenuous or intense exercise. 
Spend at least a few minutes doing warm-up stretches. 
Focus on stretches that activate the piriformis, lower back, hips, and core muscles. 
Practice low-intensity cardio like walking or swimming to improve your circulation.
Avoid heavy lifting or lifting weights above your head – these exercises do stress the back and can worsen the pain.  
A little pain during movement is normal. Stop or reduce the intensity if you experience severe pain.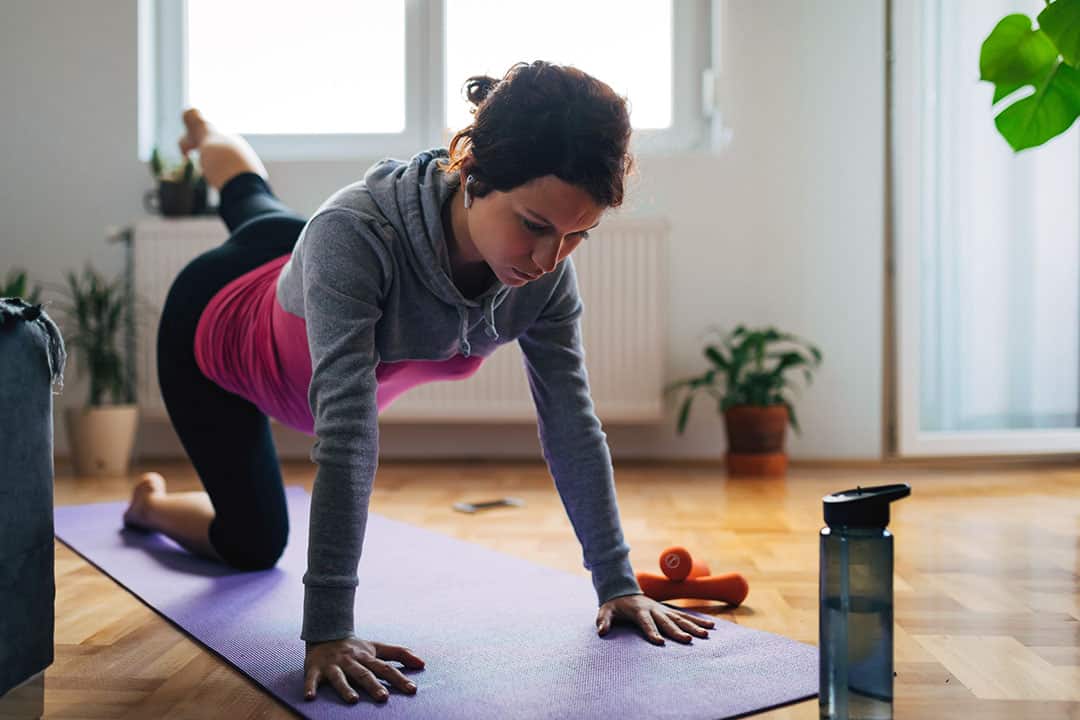 8) Taking supplements can help manage back pain symptoms. 
Diet and supplements may not address the structural damage or misalignment at the root of your back pain, but they can reduce symptoms and promote healing. To cover your bases, we recommend Aceva's Pain Pack (Mobility + Omega 3 Plus) for anyone with musculoskeletal pain, including back pain. Here's why:
Mobility uses the power of turmeric and other herbal extracts to powerfully reduce harmful inflammation in the spine and improve overall joint function. What makes it different from other anti-inflammatory herbal supplements is the addition of BioPerine®, a compound that enhances ingredient bioavailability to give you faster, longer-lasting relief. 
Omega-3 fatty acids are essential for heart, brain, skin, immunity, and joint health. Unfortunately, most people don't get enough omega-3s through food alone. Taking Omega 3 Plus daily is a simple way to ensure your spinal tissues get the anti-inflammatory support they need to heal. 
The #1 Fact About Back Pain
Last but not least in our round up of facts about back pain is that back pain is preventable. 
Whether you want to get your current back pain under control, you want to prevent back pain from recurring, or you've never had back pain and want to keep it that way, you have options. 
Regular chiropractic care is the most effective way to maintain the proper alignment of your spine so you can avoid the structural damage and degeneration that causes back pain. Adjustments also ensure proper blood flow through your back and spine. Once your pain has subsided, chiropractic, massage, exercises, and other therapeutic techniques can also support your back's mobility and stability. 
There's no reason to live in pain. At AlignLife, we're experts in helping people like you get to the root of back pain so you can get back to doing the things you love, pain-free. Schedule a visit with your local AlignLife chiropractor today!