We are living in the digital age. And with all the conveniences our modern lifestyle brings, there are also a few health hurdles we are still learning to manage. One of the most common: tech neck (also known as text neck).
If you've ever spent too much time looking down at your phone, only to feel a deep ache in your neck and shoulders once you finally raise your head up, you've experienced tech neck. The trouble is, the more time we spend on our smartphones, tablets, and laptops, the more time our necks spend in this compromised and strenuous position, and the more chronic that ache becomes.
Read on to learn how to spot the signs of tech neck, as well as simple habits that help you improve your browsing posture so you can enjoy your devices, pain-free.
Tech neck, also called "text neck" or "forward head posture", is a condition that can affect anyone who spends a lot of time on tech devices. Tech neck is incredibly common, affecting an estimated 75% of the world's population. Simply look around and you will likely find someone with their neck flexed forward toward a computer, or their head hunched over looking at a smartphone. In fact, that person may even be you as you read this article on your device! 
This forward head posture causes both structural changes in the spine, as well as pain and other symptoms caused by the constant strain on the neck and shoulders that comes from spending hours per day looking down at our devices. 
While we may associate tech neck with tech-obsessed teens, this condition can affect people of all ages, from children to seniors.
8 Signs You May Have Tech Neck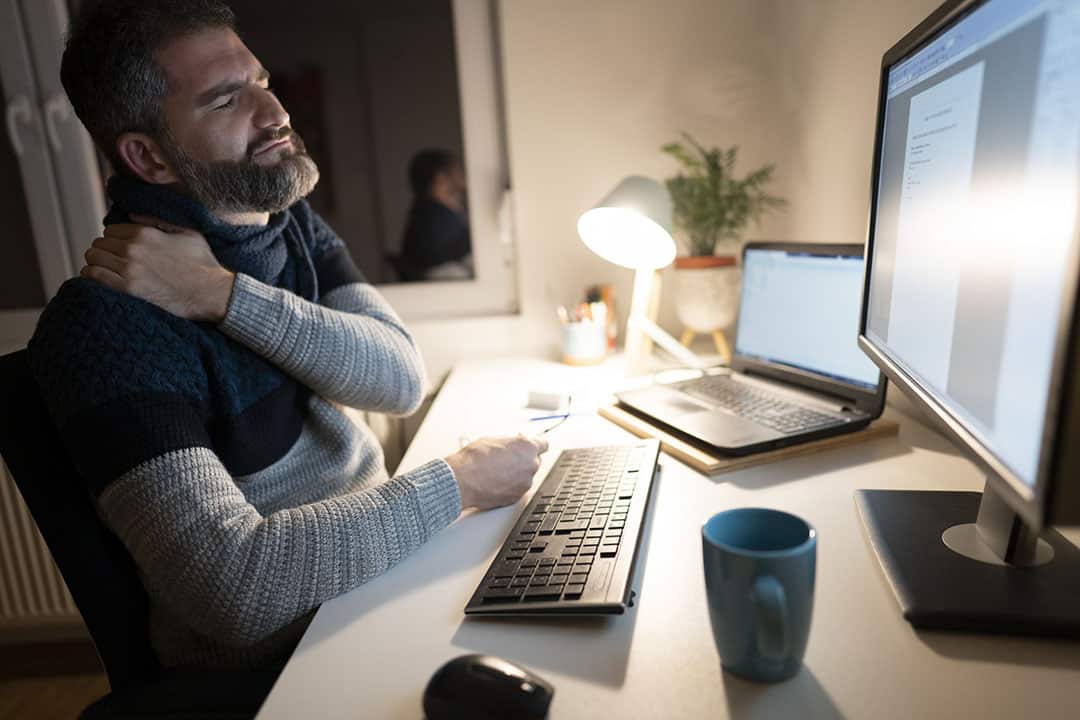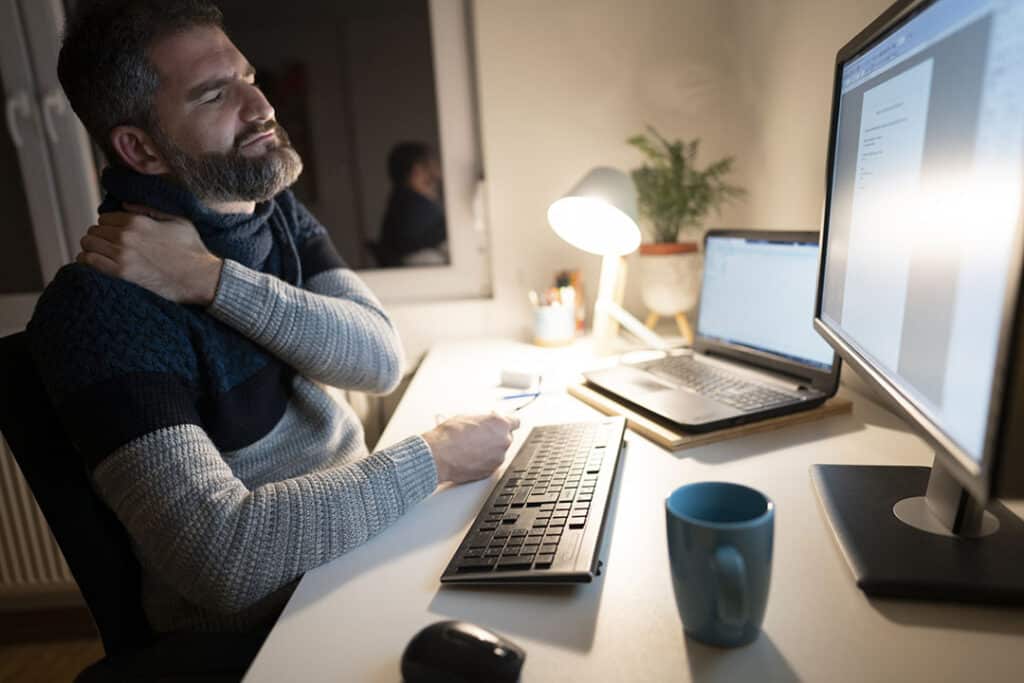 1. You are no stranger to neck or shoulder pain.
One of the most common signs of tech neck is neck or shoulder pain. This pain can range from mild to severe and may be accompanied by stiffness, soreness, or even a sharp feeling.
2. You have numbness or tingling in the arms.
Text neck causes the nerves in your neck to become compressed or pinched, which then causes symptoms like numbness and tingling. This can usually be resolved with better posture and stretches. If you continue to experience numbness or tingling in your arms, it's important to reach out to your AlignLife chiropractor to rule out any other potential issues.
3. You've been having headaches.
Tech neck and poor posture are common causes of tension headaches. The forward head posture pinches the nerves in your neck which causes local muscular pain, as well as pain at the base of the skull and around the head.
4. It's hard to focus or concentrate.
Feeling foggy-headed? It could be tech neck. Forward head posture can create poor circulation to your brain, which leads to brain fog and trouble concentrating. The pain and discomfort in your neck and shoulders can also be an annoying distraction that makes it difficult to focus on the task at hand.
5. You have eye pain or strain.
Constantly looking down at a device is a surefire way to develop eye strain and pain. As your eyes work harder to focus on the screen, they tire out, leading to fatigue and discomfort. 
6. You have a hard time looking up.
After spending a while scrolling social media or using your computer, do you feel pain when you stretch your neck or look up? If so, this is because the muscles in the front of your neck have become tight and shortened, which makes it difficult to extend your neck.
7. It's difficult or painful to rotate your neck.
Unfortunately, text neck compromises our range of motion. You may notice that you can't rotate your neck and shoulders as much as you used to, or that you experience a sharp pain in your neck or back when you turn your head from side to side. 
8. You see a visible slump in your neck posture.
Tech neck is a spinal issue you can see without X-rays or medical imaging. Over time, your neck will assume a forward posture or your head may droop forward. Many people also develop a slight hump or hunch in their upper back. 
What Does Tech Neck Look Like?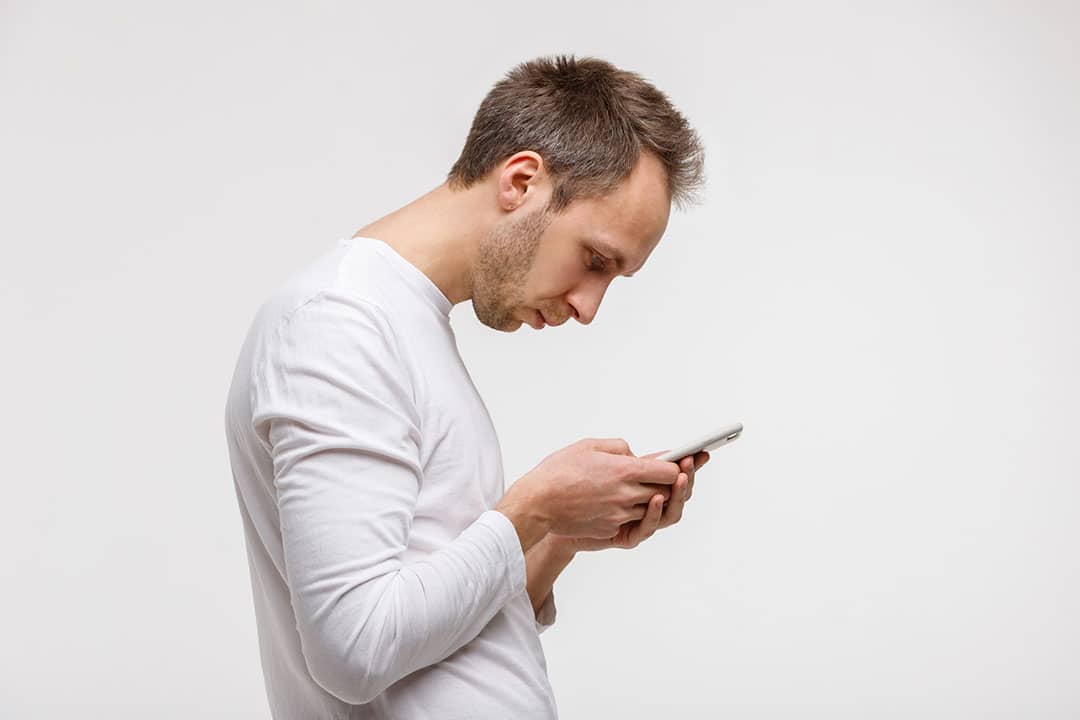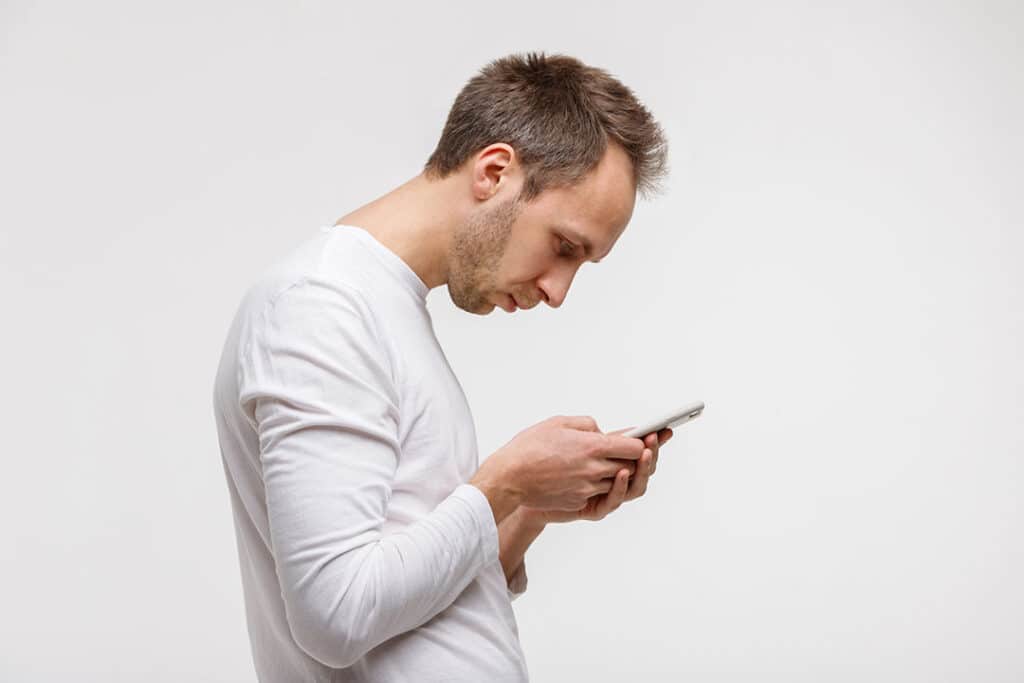 Tech neck is pretty easy to spot. You'll see the neck pushed forwards, which is why this condition is also known as "forward head posture". Because the head is constantly tilted forward, it's also common for the chin to jut out.
Using handheld devices can also cause the chest muscles to tighten as we hold our arms and shoulders close to the body. This further exacerbates the forward head posture and draws the shoulders inwards. Over time, this can lead to a hunched-over posture and may even affect your ability to breathe well.
How Does Text Neck Affect the Neck Muscles?
Tech neck may seem like just another mild annoyance of modern life, but it can have some serious effects on your health. If left untreated, tech neck can eventually lead to nerve damage, chronic pain, and even spinal degeneration. 
As you can see in the diagram below, the more our head falls forward, the more pressure is put on the neck and spinal muscles. The typical adult head weighs 10-12 pounds. But when we bend our necks forward to 45 degrees (a common posture when looking at a cell phone), the force on our spine increases to almost 50 pounds!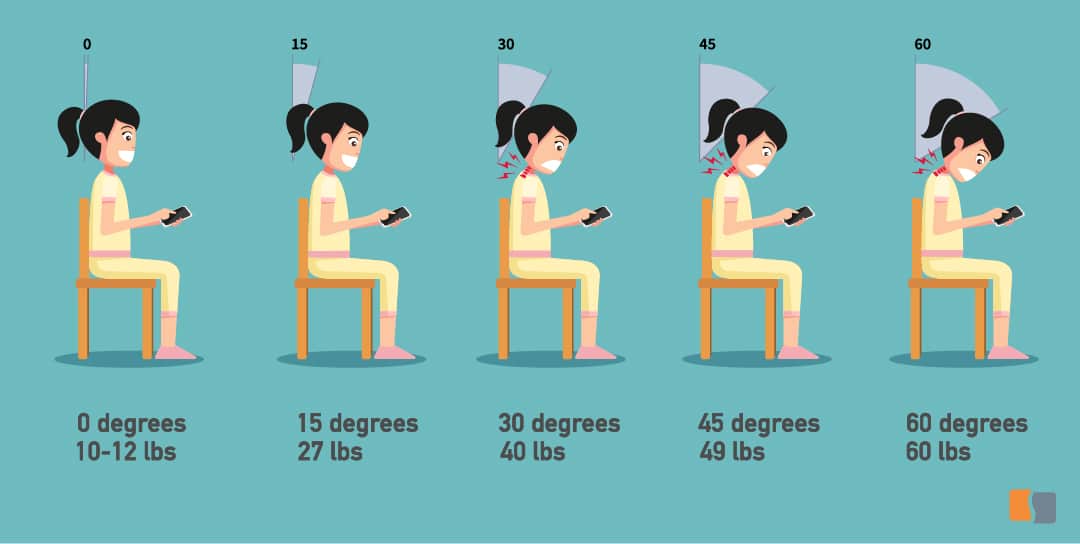 How to Get Rid of Text Neck
The negative effects of tech neck are clear. But is it possible to still use and enjoy our tech devices without experiencing pain and strain? Absolutely. Follow these simple habits to keep your neck straight and safe while using your phone and computer. 
Get Smart About Smartphone Use
Smartphones have put the whole world at our fingertips. But these tiny devices have also been one of the main drivers of tech neck in both children and adults. Most people hold their smartphones at about waist level, where the arms naturally bend. But this posture requires your neck to bend almost 90 degrees and places a huge amount of stress on your spine. Instead, hold your phone at eye level instead of looking down at it for extended periods. Consider using props to hold your phone up while sitting at your desk or on an airplane. You can also leverage voice commands or hands-free options to reduce the amount of time you spend looking at your phone.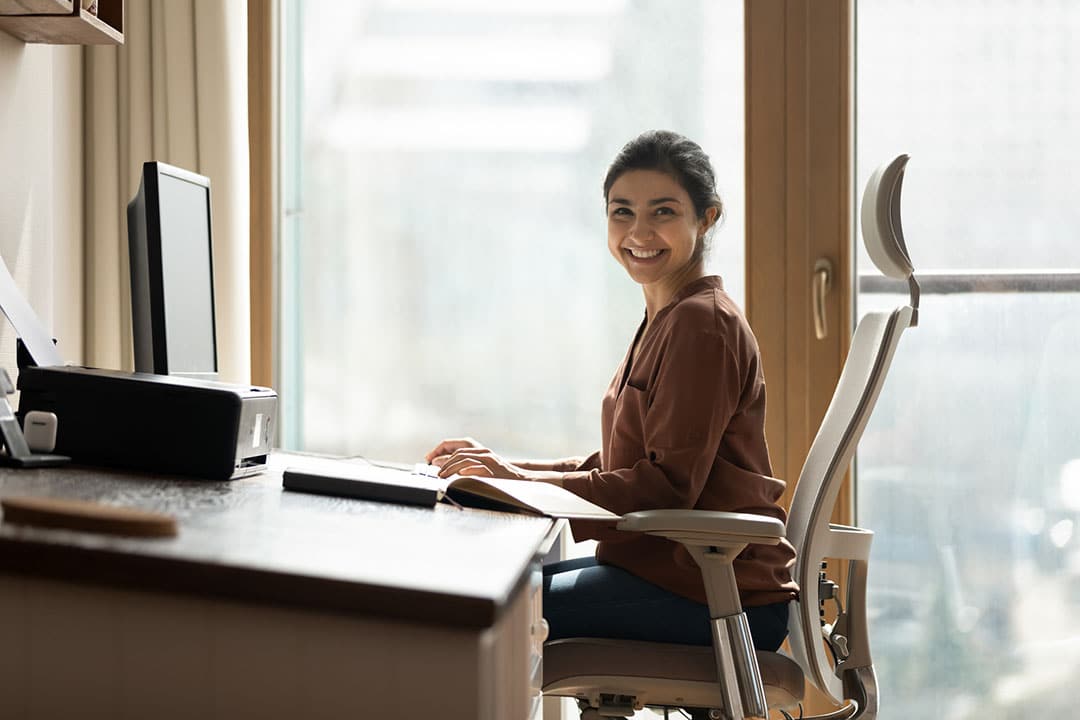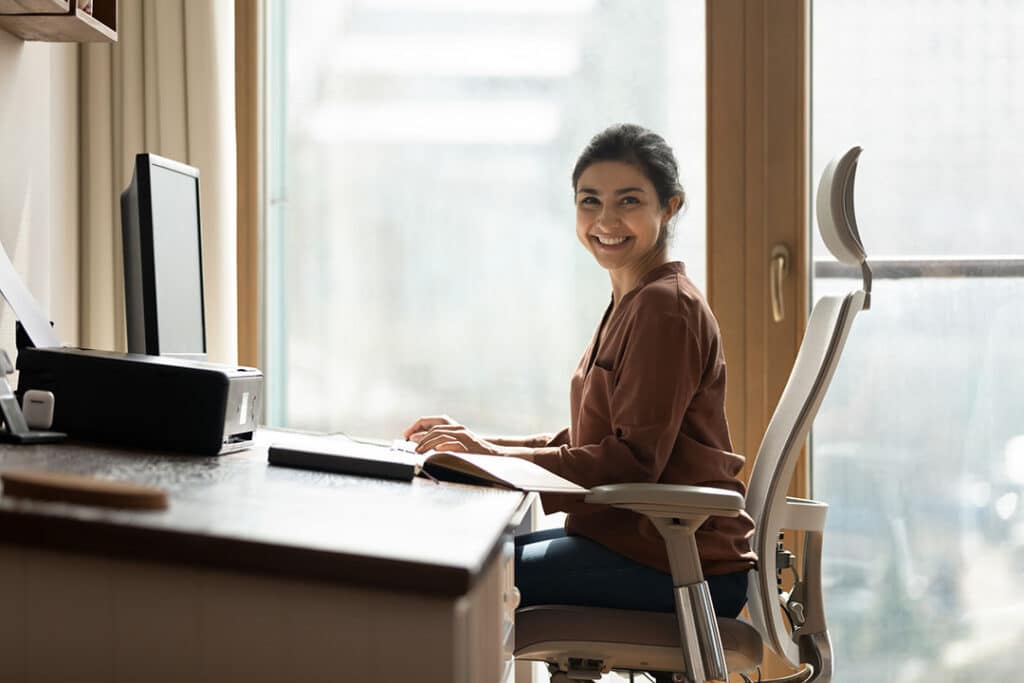 A well-designed office space can help prevent tech neck. Ideally, your computer screen or monitor should be at eye level – if it's too low, you're more likely to bend your neck to see the screen. Your desk and chair should also be ergonomically designed to support good posture. Where your keyboard and mouse matter, too. Keep them within easy reach so avoid straining your neck and shoulders. And if you spend a lot of time on the phone, consider using a headset to reduce neck strain. 
Maintaining good posture is key, whether you're using a tech device or not. Be sure to keep your head up, your shoulders relaxed, and your spine straight. Ensure that your head is in a neutral position and avoid slouching and hunching over your devices when you do use them. Need to check in on your posture? Your AlignLife chiropractor can help you detect where you have postural misalignments and help you find the best balance for sitting and standing. 
Do Tech Neck Exercises and Stretches Daily
If you spend a lot of time on your phone or computer, it's essential to take regular breaks and stretch your neck and shoulders. Check out this article to learn the specific exercises and stretches that help strengthen and stretch the neck muscles to prevent tech neck.
It's easy to get lost surfing the internet, but taking breaks can save your neck, shoulders, and eyes from serious damage. Set screen time alerts or timers to help you remember to take a break from the screen every 20-30 minutes. Stand up, stretch your neck and shoulders, and take a brief walk outside if possible. This not only helps you avoid tech neck, but also boosts your energy, improves circulation, and relieves stress.
How to Get Tech Neck Pain Relief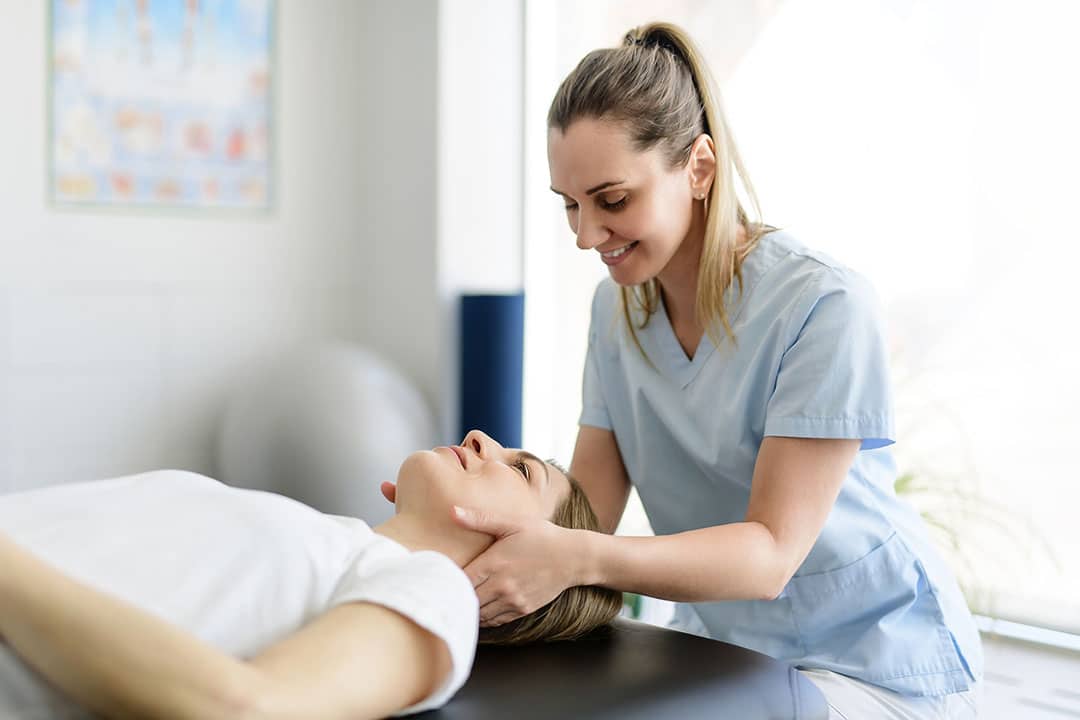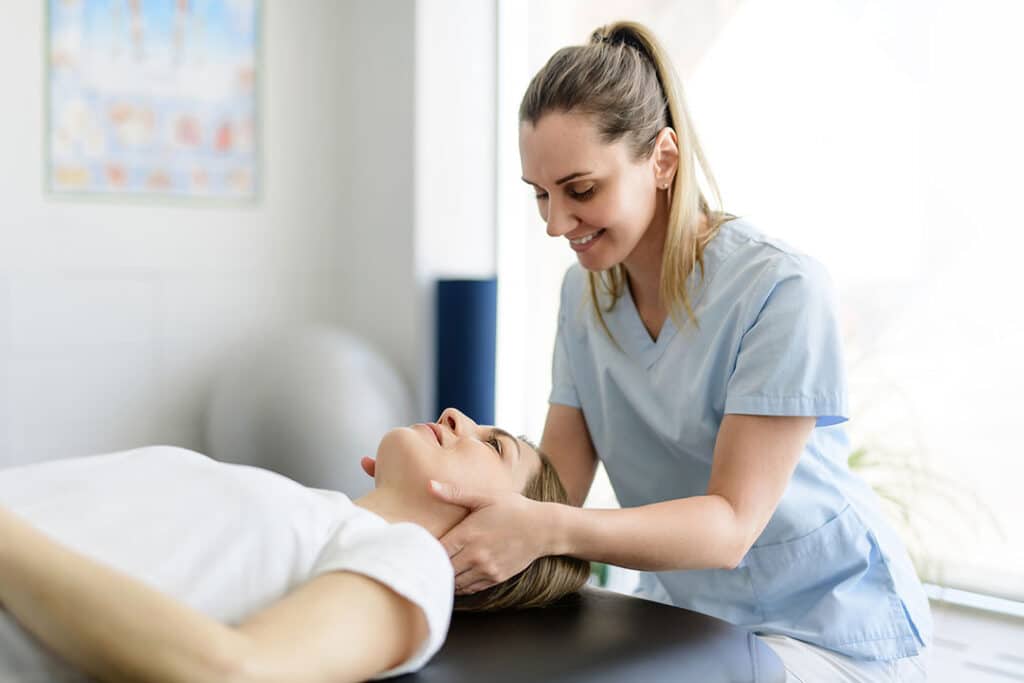 If you're already struggling with tech neck and the pesky pain that comes with it, don't worry. There are plenty of things you can do to alleviate your tech neck pain and prevent it from getting worse.
Both ice and heat can help soothe text neck pain, but it's important to know which one to use and when to use it to get the best results. If your neck pain has come on recently (within the past 48 hours) ice can help reduce inflammation and pain. If, however, your neck pain has been lingering for days or weeks, heat is a better choice. Heat therapy helps open the blood vessels to improve circulation and relax your neck and shoulder muscles. 
Pain from text neck and poor posture are some of the most common reasons people seek out chiropractic care. Your AlignLife chiropractor will assess your current neck and head position, then apply gentle manual adjustments and spinal decompressions to help relieve the pain and promote a more aligned spine. 
Along with these treatments, a chiropractor can provide valuable, tailored advice on the best ergonomics, posture, and lifestyle modifications to support your neck best. Ready to get relief? Schedule with your local AlignLife clinic here!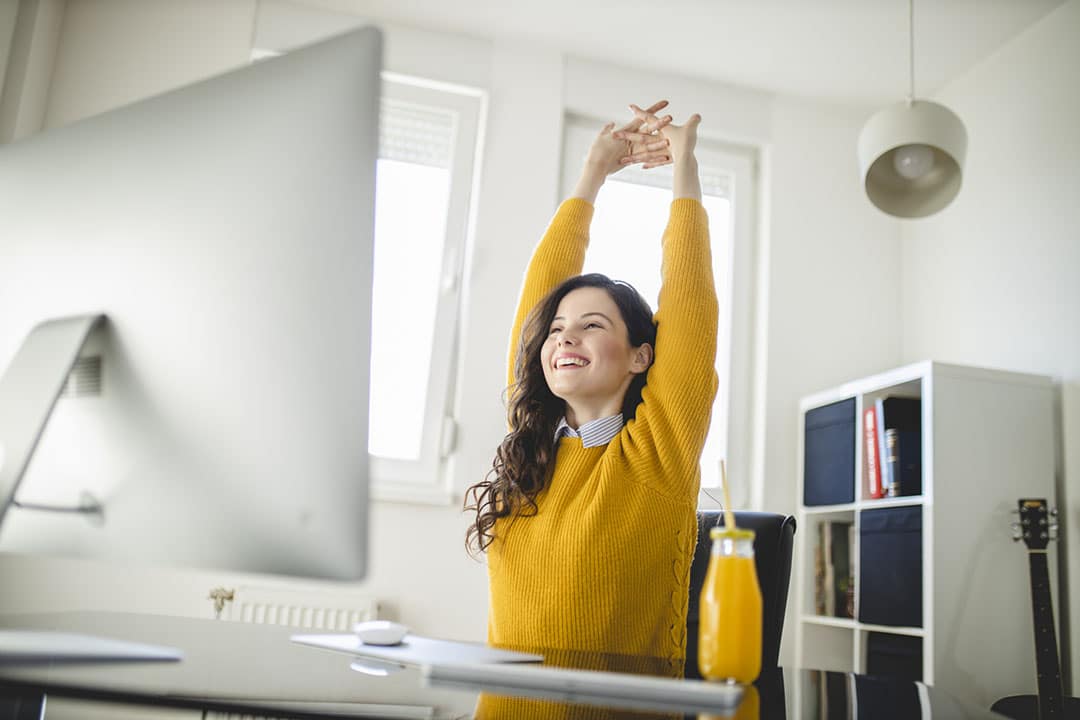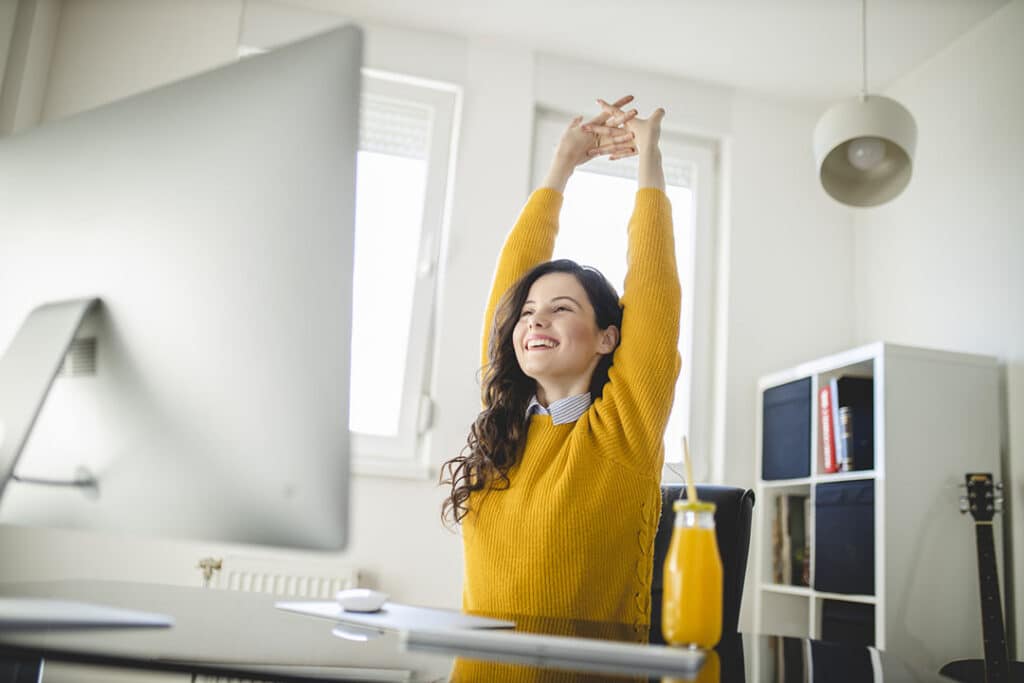 Do you spend hours a day on your devices? Are you struggling with chronic neck and shoulder pain? Are you concerned that your child is developing poor posture related to smartphone or computer use? 
Tech neck is a common issue, but with a few healthy habits, it can be reversed! Incorporate these habits into your daily routine to prevent forward head posture and tech neck pain.
Already struggling with tech neck? AlignLife is here to help. Our experienced chiropractors are dedicated to helping you avoid tech neck so you can enjoy all of life's modern conveniences without the pain. Schedule a visit today to improve your posture and live pain-free!