Wouldn't it be nice if there was an official playbook for raising healthy kids? Unfortunately, there is no secret to perfect parenting, but there is a secret weapon that can help you support your child's wellness and healthy development: pediatric chiropractic care (also known as family chiropractic).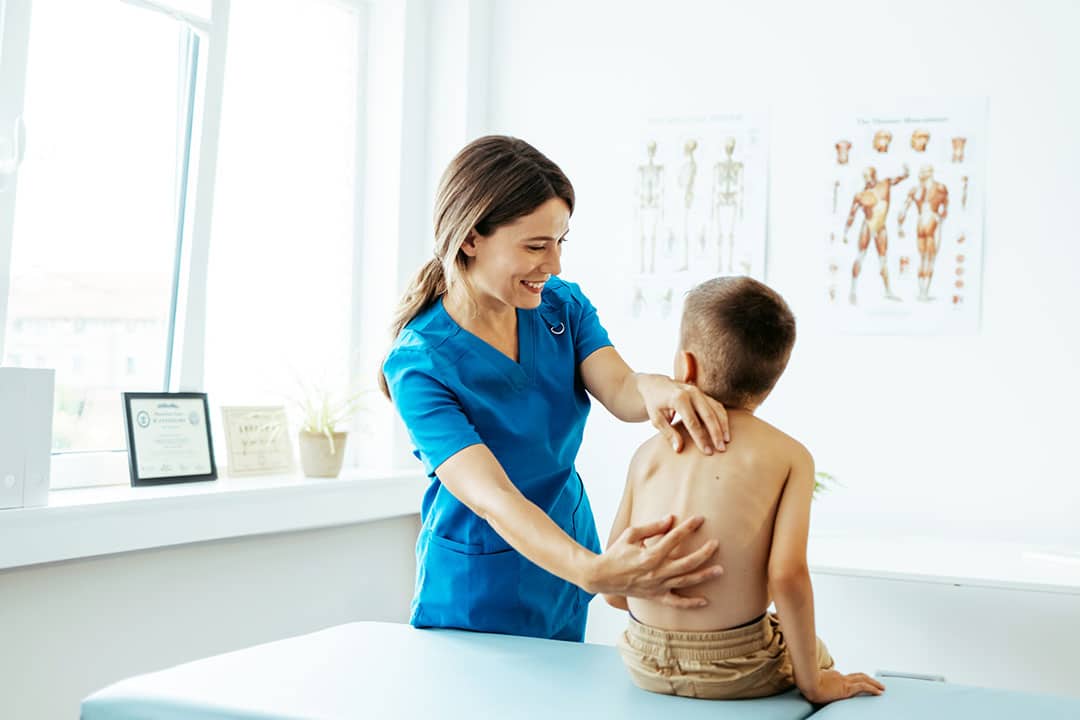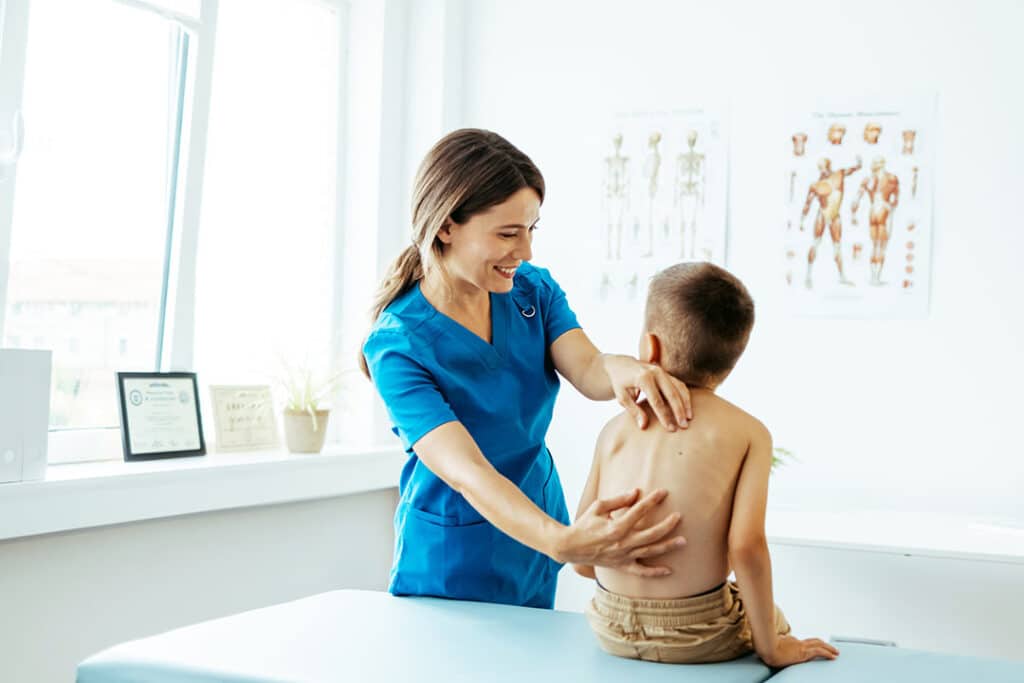 Chiropractic for kids is a safe and effective way to help your child overcome issues like pain, asthma, digestive upset, learning difficulties, and even stress. 
Let's take a closer look at how family chiropractic care can help children – from babies to teens and every age in between – live healthier, happier lives.
When working with children, pediatric chiropractors tend to use less pressure and very gentle, non-invasive methods to realign the spine. Your family chiropractor will make sure your child always feels at ease and comfortable. In fact, many young patients eagerly look forward to their chiropractic visits and feel relaxed for hours after their treatment.
6 Reasons Parents Love Chiropractic Care for Their Family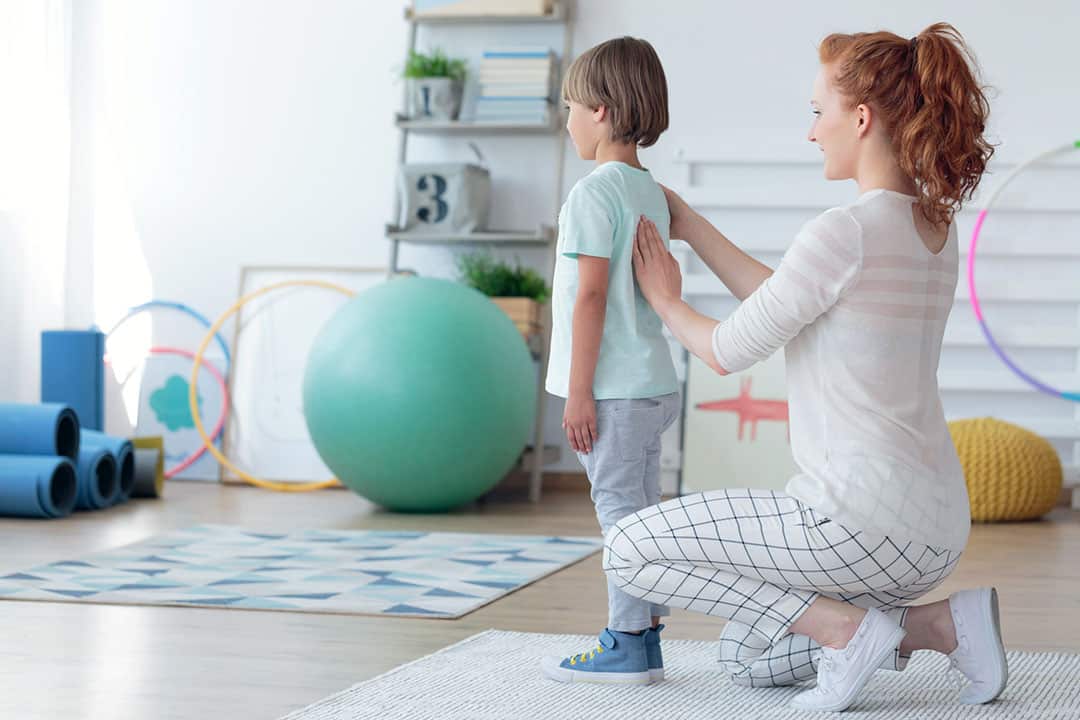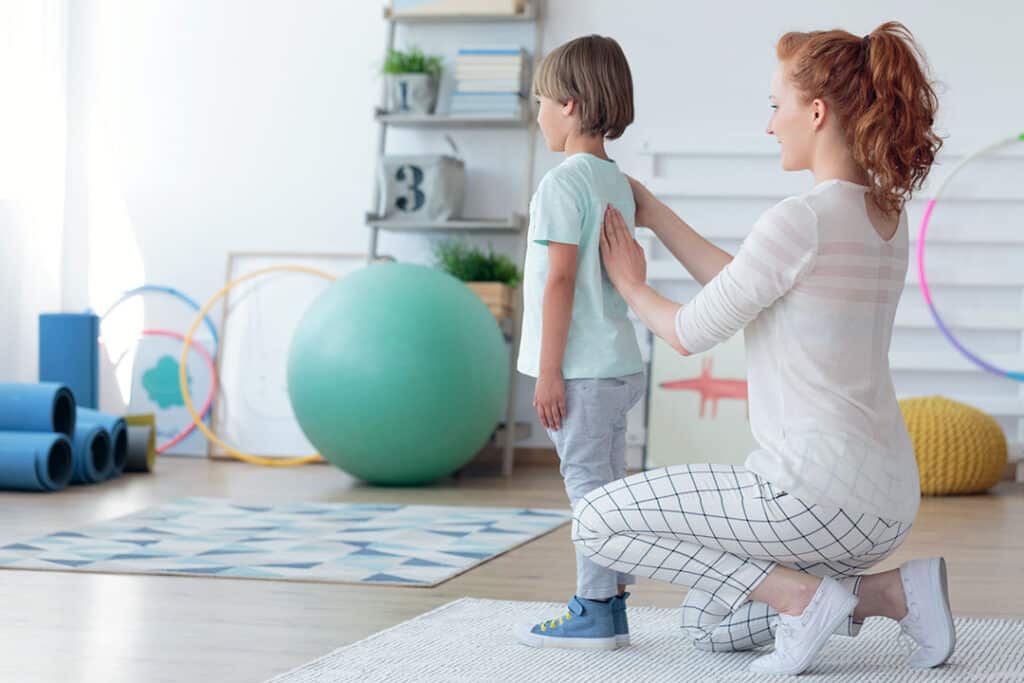 As you'll see in the list below, there are many different reasons parents love to make chiropractic part of their child's wellness routine. But no matter the symptoms, the main goal is the same: to correct the underlying issues your child is experiencing before they become hard-wired. The earlier we restore balance, proper functioning, and healthy movement, the more likely your child is to stay healthy well into their adult years.
If your child suffers from issues like scoliosis, back pain, neck pain, growing pains, or other pain issues, chiropractic adjustments gently bring their body back into alignment to stop the pain and prevent future issues. 
From spinal misalignments and poor posture to allergies or stress, there are many reasons kids develop headaches and migraines. Chiropractic can help you get to the root of your child's headaches and ease them without the need for pain medications. 
Injuries are part of living an active life. But injuries like sprains, strains, and fractures don't have to leave your athletic child with lasting pain – or keep them out of the game. Chiropractic care is an essential tool for athletic kids to heal from their injuries, prevent future issues, promote healthy growth and development, and even enhance their sports performance. 
4. Behavior and brain development
Chiropractic supports healthy nervous system development. Regular care can improve the quality of life and focus for children with learning difficulties, ADHD, autism, cerebral palsy, and other neurological conditions. 
A healthy spine and spinal nerves are essential for proper digestive function. Chiropractic adjustments can be a natural way to ease your child's colic, upset stomach, acid reflux, and constipation. 
What if your child is already healthy? Chiropractic care can help them stay that way. The childhood years are full of rapid shifts and changes that are more easily navigated when you have a holistic wellness approach in place. Many parents love bringing their children for regular chiropractic treatments to support healthy sleep, mood balance, immune health, and illness or injury prevention. 
The Benefits of Chiropractic Care at Any Age
Growing up is a big deal – and sometimes it can be a pain. Chiropractic for kids helps make the transitions from infancy to childhood to adulthood smoother, calmer, and more enjoyable for kids and their parents.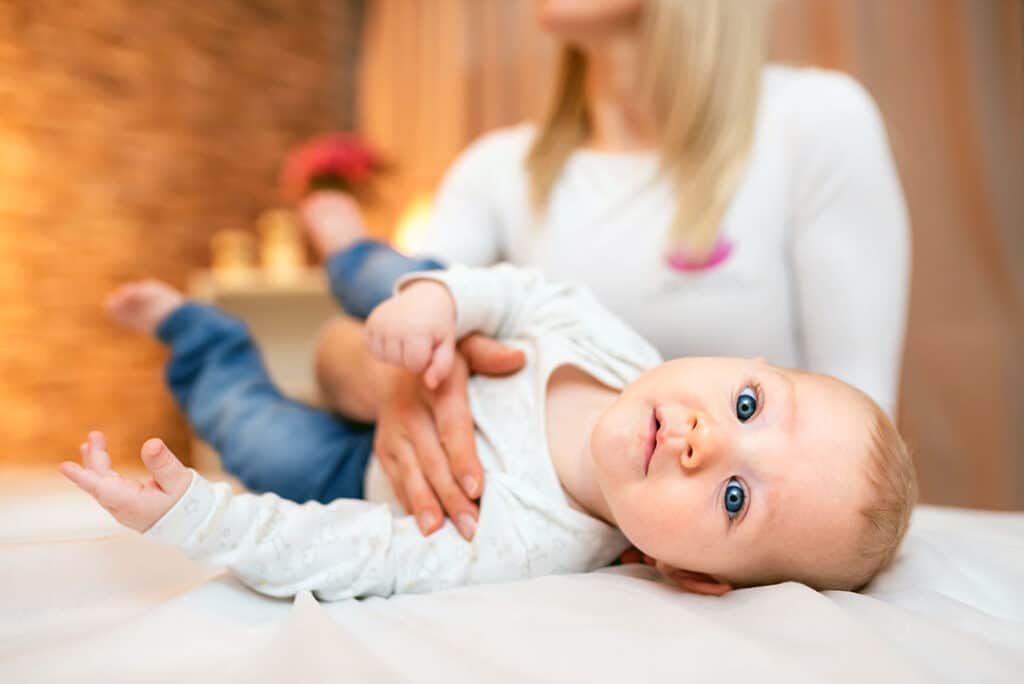 Chiropractic is highly recommended for pregnant women who want to address issues like back or pelvic pain naturally. But chiropractic care during pregnancy can also have positive effects on your developing baby. By improving spinal and nervous system function, chiropractic adjustments can help to ensure that the baby is developing properly and reduce the risk of complications during pregnancy and delivery.
No child is too young to experience the benefits of chiropractic care. The birthing process itself (both natural or Cesarean) can put stress and trauma on an infant's spine. Infants also tend to fall into awkward positions when being held or during sleep which can lead to misalignments in the spine. 
Visiting a family chiropractor shortly after the birth of your baby can help restore the natural and healthy curvature of the spine. Not to mention, a visit for mom during postpartum helps improve pelvic healing and guides the spine and hips back into their normal position to reduce any lingering back, hip, or sciatic pain.
Babies and toddlers are great explorers – they want to experience their world in every way possible. But this often leads to clumsy rough and tumble adventures as they learn to crawl and walk. While children at this age are resilient, these twists and falls can lead to minor injuries or imbalanced patterns of movement that become habits. Chiropractic for babies can help keep their bodies in proper alignment so they not only stay safe but develop correct movement patterns and posture. 
Chiropractic care is also one of the best natural ways to address your child's digestive symptoms. Colic, reflux, and trouble latching are all related to misalignments that can be easily improved with gentle adjustments.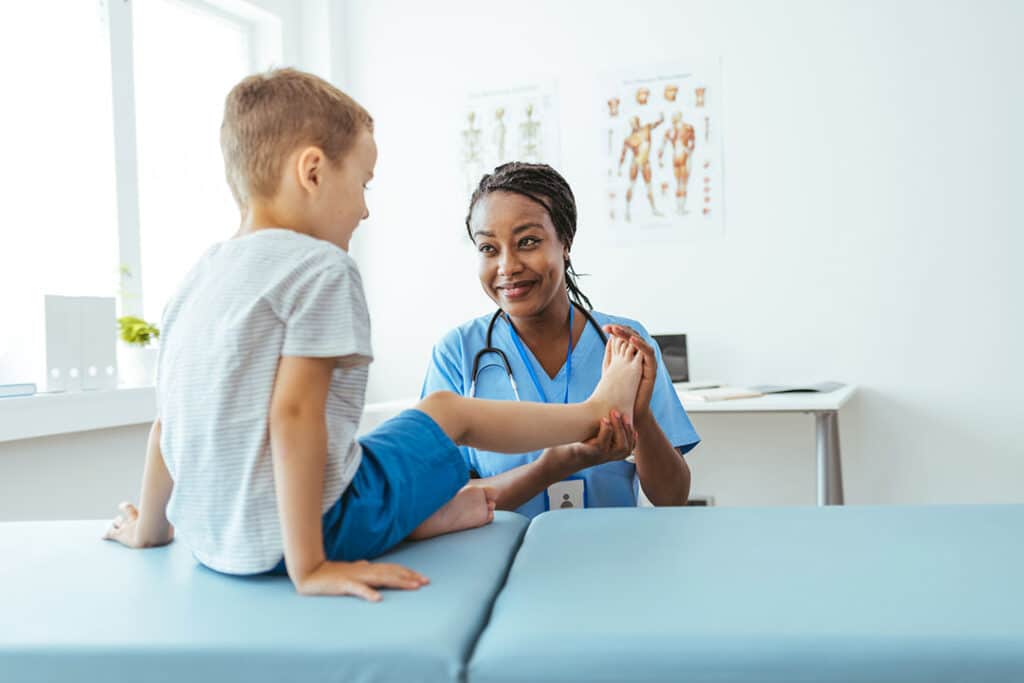 If you're a mom to a school-aged child, you're probably already concerned about their posture. Multiple hours sitting at a desk, heavy backpacks, and daily phone and tablet use can wreak havoc on a child's spine. At this age, your child may also start getting involved in sports, music, or other hobbies that can impact their posture and spinal health. 
To reverse poor posture or damage from contact sports, consider regular family chiropractic care. Keeping your child's spine in healthy alignment at this stage will help prevent long-term issues like neck pain, back pain, and headaches. 
As kids grow into tweens, they continue to face problems with posture, growing pains, and sports injuries. Regular chiropractic care helps keep their spine aligned and flexible so they can bounce back easily from any injuries or extra wear and tear. 
This is also a common phase when kids experience poor sleep, trouble concentrating, behavioral issues, and anxiety. By keeping the spine in healthy alignment through chiropractic adjustments, we promote balanced nervous system functioning and improve overall brain development and mood balance. 
Scoliosis is a common spinal condition and is usually diagnosed in these "tween" years, between ages 10 and 15. Chiropractic care can help correct the spine in minor cases or support other methods and treatments like bracing.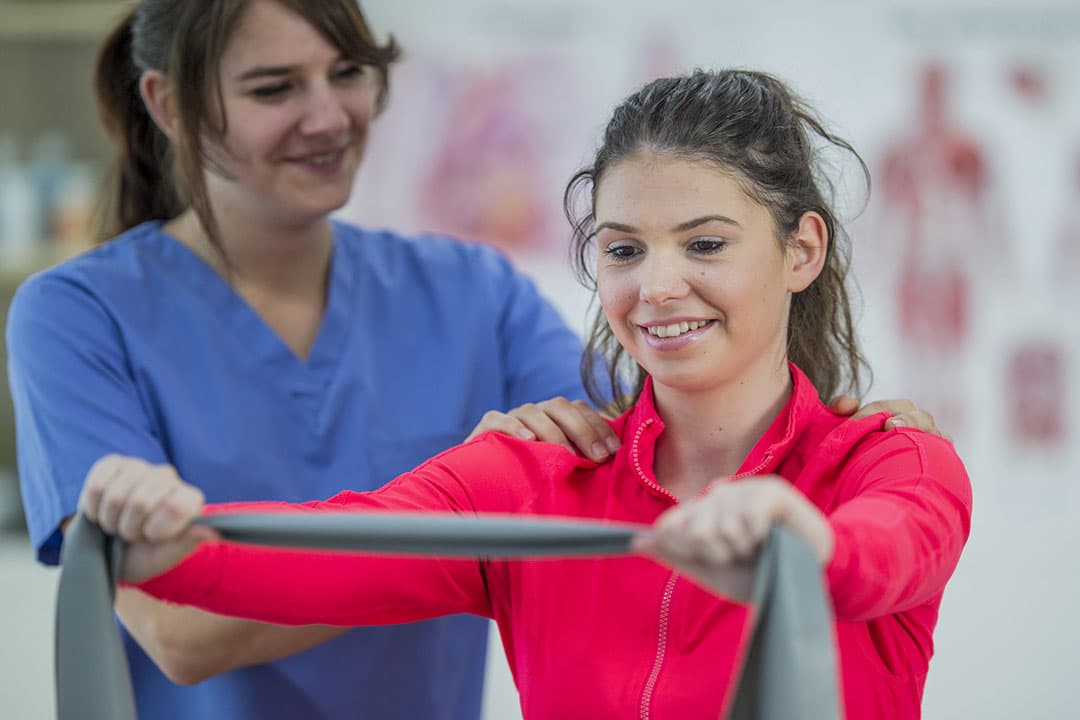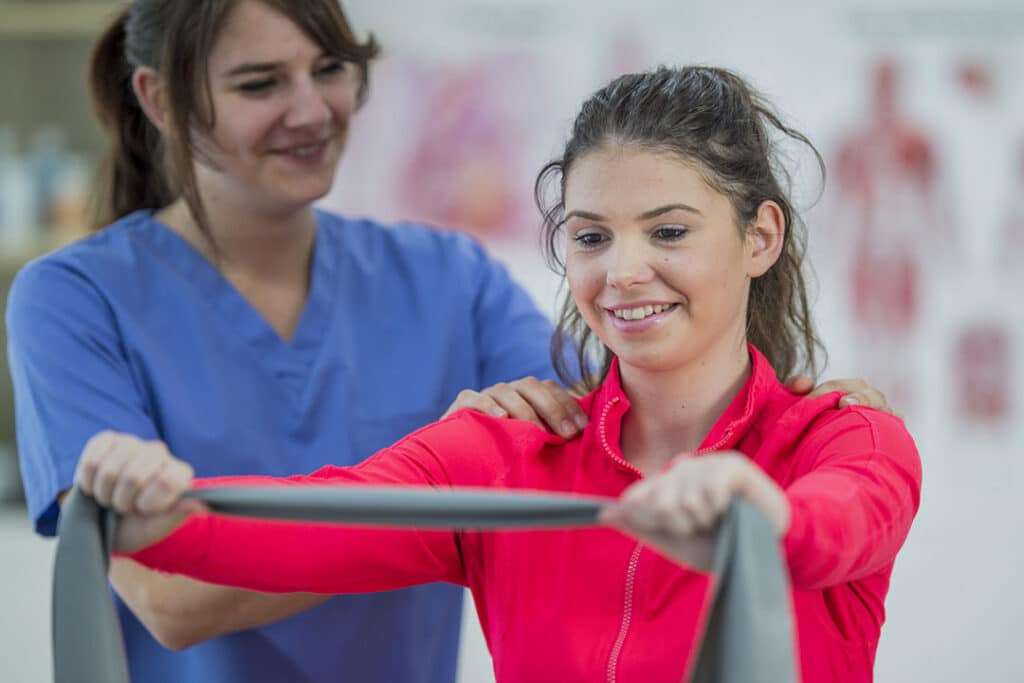 Being a teenager is hard enough. But when you add pain and injury to these already turbulent times, it can make growing up feel unbearable. The good news is that chiropractic for teens doesn't just help alleviate their pain – it can help balance hormones, improve mood, enhance sleep, and support focus and memory to make life as a teen more enjoyable.
Healthy at Home: Our Top Recommended Supplements for Kids
Visiting your local family chiropractor will help you reduce your child's pain and symptoms, all while maximizing their body's healthy development. But there are many ways you can support their health at home, too. 
At AlignLife, our pediatric chiropractors recommend using strategic supplements to help improve your child's health from within.
Pedia Balance is like health insurance for your growing child (especially if you're a mom who has picky eaters at home!). This full-spectrum multivitamin contains 13 vitamins, 68 minerals, 24 fruits, 6 vegetables, 3 superfruits, 17 essential amino acids, and no added sugar, gluten, artificial ingredients, dairy, soy, or GMOs. Where other multivitamins leave children deficient, all ingredients in Pedia Balance are derived from whole foods and are cold-pressed to ensure maximum bioavailability, nutrient balance, and integrity.
The best part? There are no icky pills to swallow! As a liquid formula, you can simply add a daily dose of this great-tasting multivitamin into your child's water or juice to give them the nutrients they need to thrive. 
How strong and resilient your child grows is based on two key systems: the digestive system and the immune system. With Pedia-Biotic, you can enhance both. This probiotic formula for children restores the healthy microbiome in your child's gut. This bacterial lining is essential for proper nutrient absorption, regular digestion, powerful immune function, brain health, and more. 
Pedia-Biotic can help support any child's gut health and immune system. But if your child has recently taken antibiotics or eats a high-sugar diet (two factors that deplete their healthy gut bacteria), this supplement is even more essential to their health. 
Like Pedia Balance, Pedia-Biotic blends seamlessly into water or your child's healthy beverage of choice. Just add a scoop to their glass, stir, and enjoy!
Help Your Child Thrive with a Pediatric Chiropractor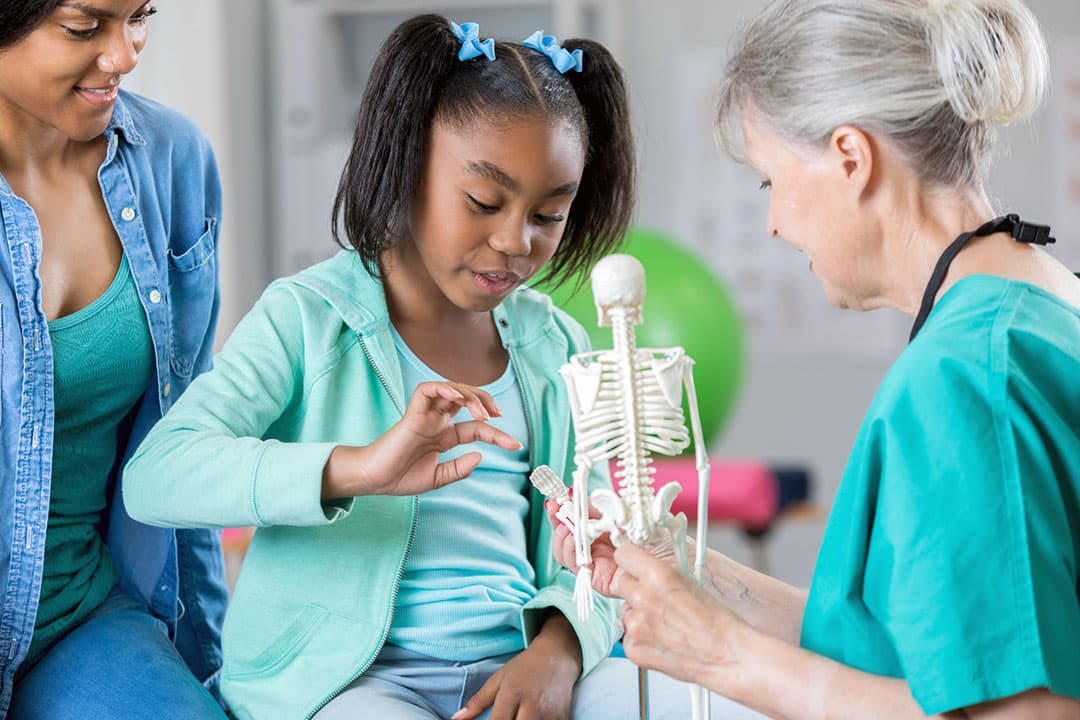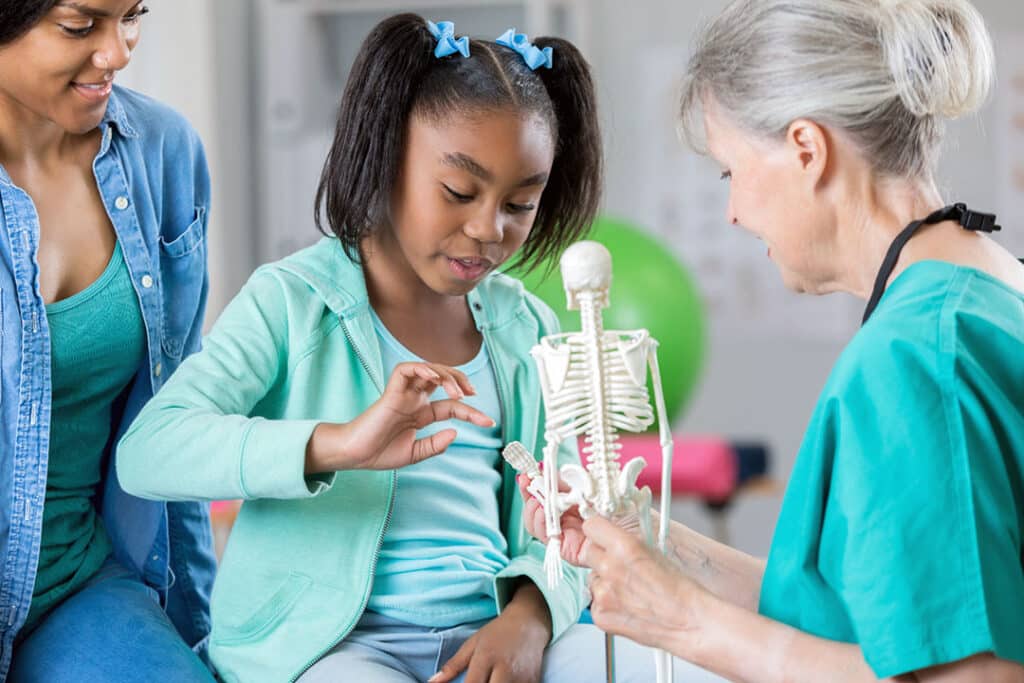 Chiropractic care and smart supplements are safe and effective treatment options for children of any age. If you're a parent who values getting to the root cause of a problem, chiropractic adjustments might just be the natural solution you're looking for to help your child find relief, heal, and thrive. 
Beyond maintaining musculoskeletal alignment and health, chiropractic offers parents and their kids something deeper: a sense of empowerment and agency in their own well-being. 
Ready to see how chiropractic can improve your child's life? Schedule a visit with one of AlignLife's licensed pediatric chiropractors near you to take the first step today!