Tired of back pain interrupting your sleep? Learn why and how these sleeping positions may be the key to more restful nights.
After a long day, most of us look forward to climbing into bed and getting a good night's sleep. But for many people, bedtime means back pain.
If you're one of the millions of people living with low back pain, you've probably been woken up in the middle of the night by your aching back. Or, perhaps finding a pain-free position is so hard that you struggle to fall asleep in the first place. Even if your back pain does subside eventually, your sleep posture, pillows and mattress, and sleep habits can influence how your back feels during the day.
The good news is that smart sleep habits can end your nighttime back pain naturally – starting with your sleeping posture. Read on to learn the top sleeping positions for low back pain, plus a few other healthy sleep habits to prevent pain and feel refreshed.
Why Does Back Pain Get Worse at Night?
Have you ever noticed that your low back pain decides to act up once you're tucked into bed? Or have you ever been woken up in the middle of the night with screaming back pain?
It's not in your head – back pain does tend to worsen at night for many people. Here are a few reasons why this frustrating phenomenon occurs:
One of the leading culprits behind nighttime back pain is nerve compression. During the day, you are likely on your feet, sitting at a desk, or engaging in physical activities. Over time, this can put pressure on the nerves in your lower back. Now, when you lay down at night, the muscles surrounding the spine relax. But instead of feeling relief, the pressure on the nerve may increase due to changes in your weight distribution.
Slouching, leaning, crossed legs, and tech neck are common posture habits that are at the root of issues like back pain. Poor posture and improper alignment can strain the muscles and ligaments in your lower back, which sets the stage for nighttime pain when your body finally gets the chance to unwind.
Life can get stressful, and the tension we accumulate during the day often manifests in our back muscles. When you lie down at night, all that built-up stress may rear its ugly head, leading to discomfort and unrestful sleep.
Best Sleeping Positions for Low Back Pain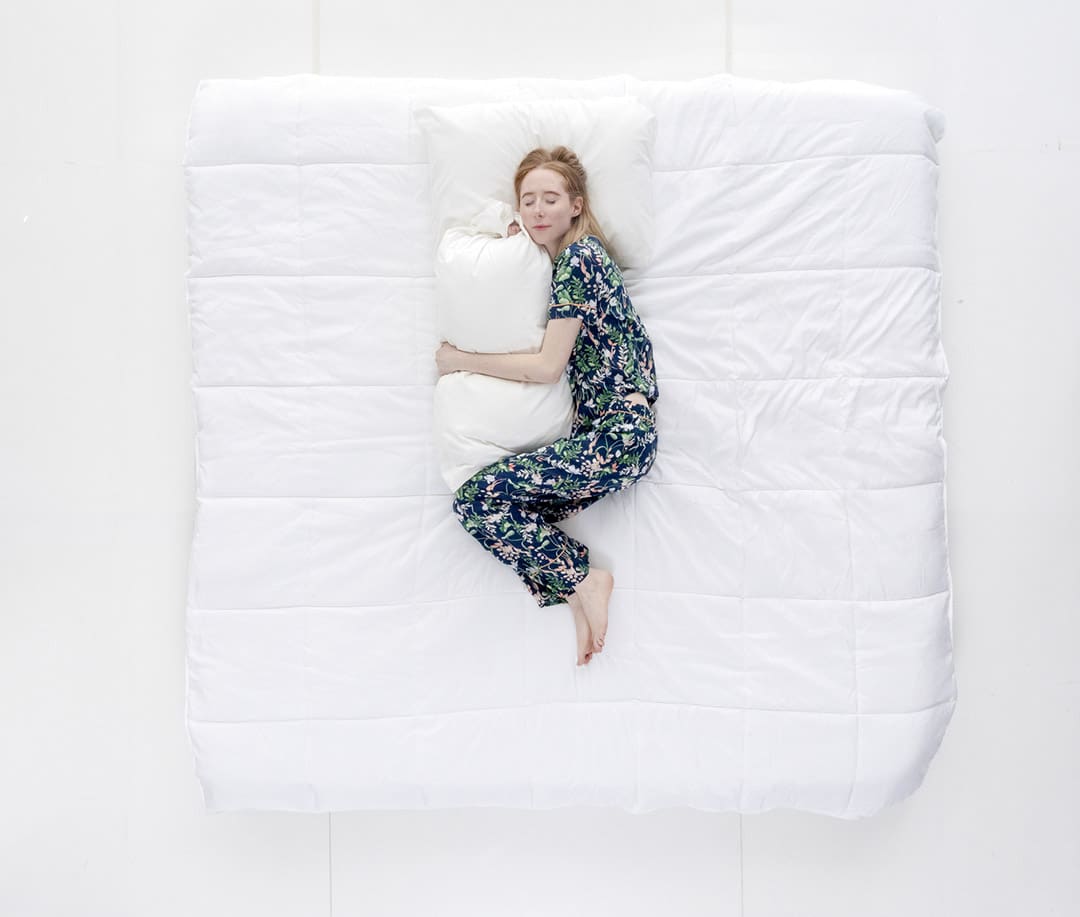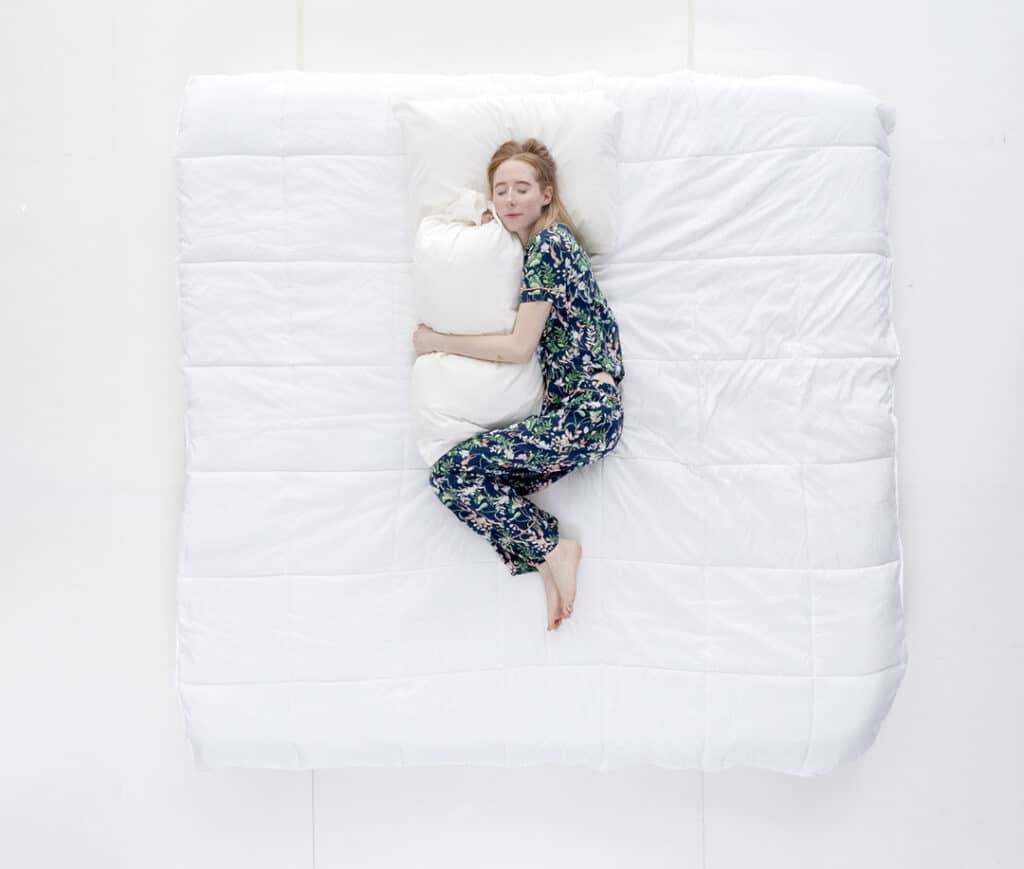 Now that we know why nighttime low back pain happens, let's do something about it. One of the easiest ways to avoid low back pain at night is changing up your sleeping positions.  
As you try out these sleep positions, remember this: there is no perfect position for everyone. The best sleep position for you may vary depending on your specific back condition and what's most comfortable for you, and your back. 
1) Sleep on Your Back with Knee Support
This sleeping position is great for people with low back pain because it helps maintain the natural curve of the spine. By lying on your back, you distribute your body weight evenly, reducing pressure on the spine.
Try it: Place a small pillow or a rolled-up towel under your knees to provide extra support. This slight elevation helps take tension off your lower back, promoting better alignment and reducing discomfort.
2) Sleep in the Fetal Position
Curling up in the fetal position helps to relax both your mind and your body. This ball-like position allows your back muscles to relax naturally and opens up the space between the vertebrae to ease pressure on your discs.
Try it: Lie on your side and draw your knees up towards your chest. Opt for your left side if possible, as sleeping on the right might cause additional strain on your internal organs.
3) Sleep on Your Side with a Pillow Between Your Knees
Side sleepers often complain of low back or hip aches. But if you prefer sleeping on your side, a simple variation adds an extra layer of support and protects your spine.  
Try it: Place a pillow between your knees to maintain proper alignment of your hips and pelvis. This prevents your top leg from pulling your spine out of alignment, reducing stress on your lower back.
4) Sleep in a Reclined Position
For some individuals with low back pain, sleeping in a reclined sleep position does the trick. This position takes the pressure off the lower back, and the slight elevation helps to reduce pain-inducing inflammation.
Try it: Lay on your back on an adjustable bed or prop yourself up with pillows to find a comfortable incline. Try with a small pillow under your knees if you need more support. 
5) Don't Sleep on Your Stomach
While it's essential to find a comfortable sleep position, it's best to avoid sleeping on your stomach if you have low back pain. Laying on your stomach can strain your neck and put undue stress on your spine, worsening your pain.
Sleep Tip: If you're a die-hard stomach sleeper and find it challenging to break this habit, try using a body pillow to discourage rolling onto your stomach during the night.
Bedroom Set Up for Sleep Success
Sleep positioning matters – but so does your bed. Along with sticking to the best sleeping positions for low back pain, don't forget to check your mattress and pillows. A bed set-up that offers adequate back support and promotes spinal alignment can make a significant difference in managing low back pain.
The Best Pillow Types for Low Back Pain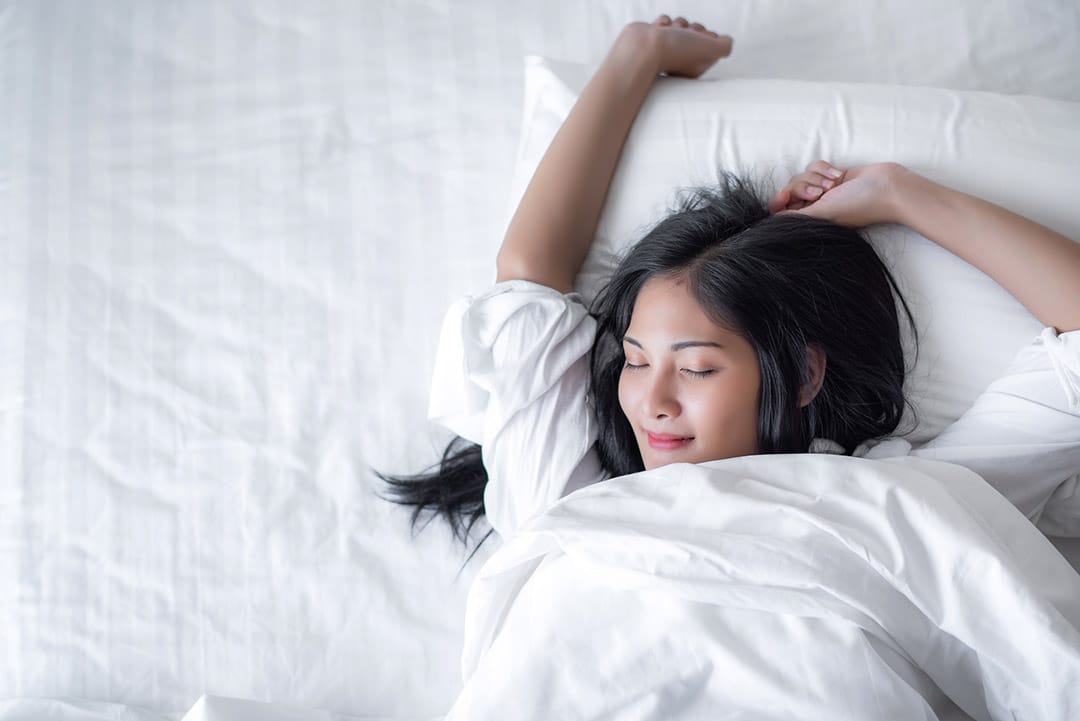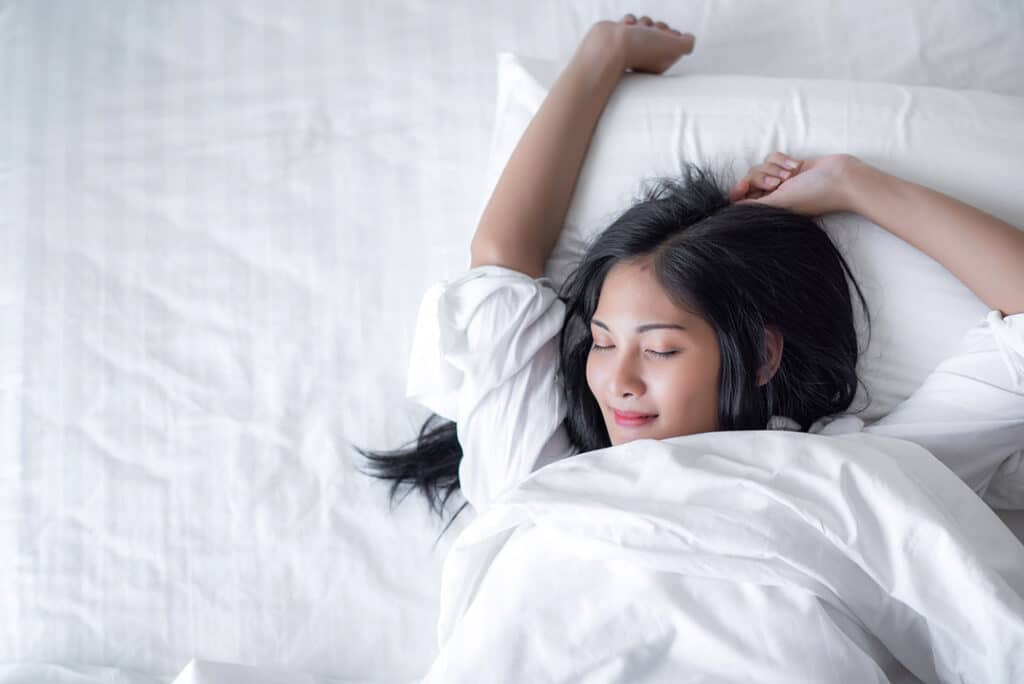 When it comes to creating a back pain-friendly bed, having the right pillow is paramount. In fact, many neck pain and back pain cases are directly linked to sleeping on the wrong pillows! The good news is that a supportive and properly designed pillow can make a world of difference in maintaining proper spinal alignment and reducing nighttime back pain. Here's how you'll know if you found the perfect pillow:
>> Offers good support and loft
Look for a pillow that provides adequate support for your head and neck. The ideal pillow should keep your head in line with your spine, neither too high nor too low. A pillow with an adjustable loft (the height of the pillow when compressed) can be helpful, as it allows you to customize the height based on your individual preferences and sleeping position.
>> Made of quality material
Pay attention to the pillow's material, as it can impact your comfort and spine support. Memory foam pillows conform to the shape of your head and neck, which can help to support the neck and relieve pressure. Latex pillows are also a popular choice, as they are resilient, hypoallergenic, and promote proper alignment. 
>> Has a supportive contour and shape
Some pillows come with ergonomic contours to cradle your head and neck. These contours are especially helpful for individuals with neck or upper back pain, as they encourage your spine to rest in its natural alignment. 
>> Matches your preferred sleeping position
Pick a pillow that complements how you sleep. Back sleepers will benefit from a medium loft pillow that supports the natural curvature of their neck. Side sleepers generally need a higher loft pillow to fill the space between the shoulder and head. If you can't kick the stomach sleeping habit, at least opt for a thin and soft pillow to reduce strain on the neck.
>> Bonus: Regulates temperature
If you sleep hot or get night sweats, look for a pillow that has cooling properties. These are usually made with cooling gel-infused memory foam or breathable materials like silk or down.
The Best Mattress Types for Low Back Pain
Just like your pillow, your mattress plays a vital role in supporting your spine and maintaining proper alignment while you snooze. An unsupportive or worn-out mattress will almost guarantee increased low back pain, but the right mattress can alleviate discomfort and promote better sleep. Here are some essential factors to consider when shopping for a mattress:
Contrary to popular belief, a rock-hard mattress isn't always the best option for back pain. Instead, look for a medium-firm mattress that provides enough support while contouring your body's natural curves. This balance of support and comfort can help reduce pressure points and keep your spine aligned.
Did you know that your mattress can help you achieve healthier spinal alignment? Test out different mattresses while shopping. When you've found the right mattress for you, your spine will be straight from the neck to the tailbone when lying on your side. On your back, it should maintain its natural S-shaped curve without sinking too much. 
If you share your bed with a partner, a mattress with good motion isolation can help prevent jerks and twinges in the night. This feature ensures that movements on one side of the bed don't disturb the other, allowing both of you to get a more restful sleep.
Let's face it – investing in a new mattress can be pricey. Make sure you pick one that offers the support you need. Many mattress companies offer trial periods that allow you to test the mattress out for a few nights to make sure it's a good fit. 
Tried and True Sleep Hygiene Tips for Pain-Free Sleep
Nighttime back pain makes it hard to get good quality sleep. And if you're not sleeping well, you're more likely to experience back pain. It's a vicious cycle, but these tips to get better rest can help: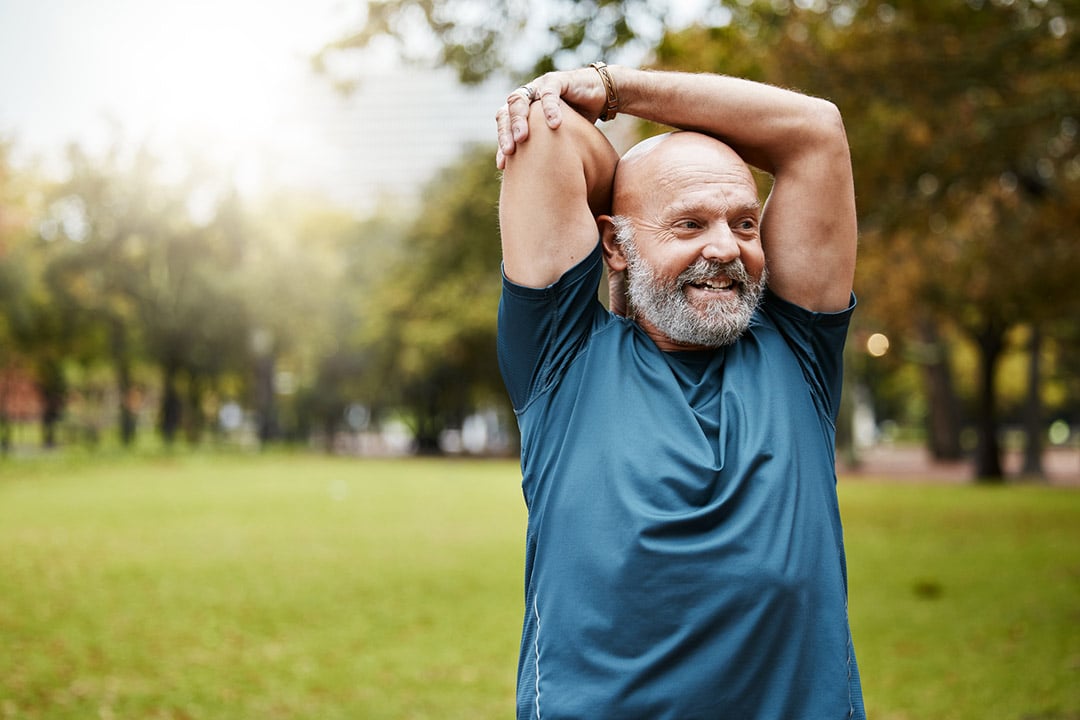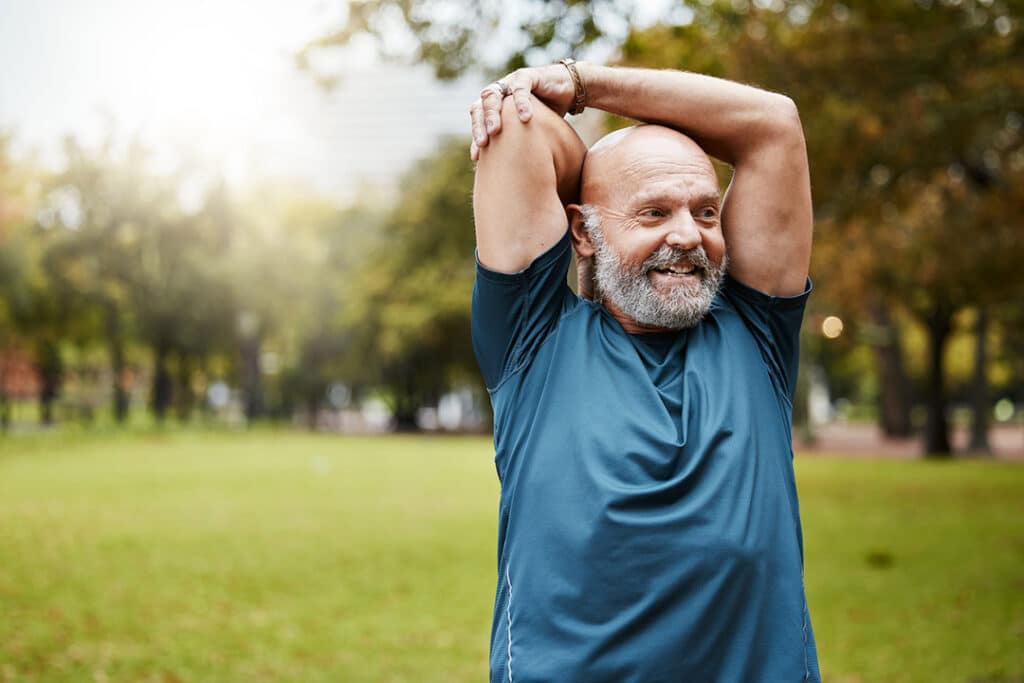 1) Limit blue light exposure before bed.
Scrolling social media or watching videos may seem like a good way to wind down, but these habits actually excite your brain and prevent quality sleep. The blue light emitted by electronic devices disrupts the production of melatonin, a hormone that regulates sleep. By reducing exposure to blue light before bedtime, your body can naturally prepare for sleep. And when you are primed for deep, restorative sleep, your back tissues can heal faster. 
2) Work out in the morning.
Exercise is great for managing pain and sleep patterns. But, your workout timing does matter. Vigorous workouts close to bedtime can increase adrenaline levels and make it harder to fall asleep. By working out in the morning or afternoon, your body has more time to wind down before bedtime so you can enjoy a more restful night's sleep. Plus, you'll benefit from the metabolism-boosting and fat-burning benefits all day long.
Do you have trouble calming your mind at night? A bedtime bath can be a relaxing pre-sleep ritual that soothes sore muscles and helps you unwind. Warm water promotes healthy blood circulation which eases tension in the lower back. Try adding Epsom salts (which contain magnesium) for more powerful muscle relaxation. 
4) Trade counting sheep for a body scan.
Body scan meditations are easy to learn and perfect for practicing while tucked into bed. During this type of meditation, you focus your attention on each part of your body and release tension in that area. This technique helps relax your back muscles and clear your mind, making it easier to drift off to sleep.
Beyond the Bed: How to Relieve Low Back Pain Fast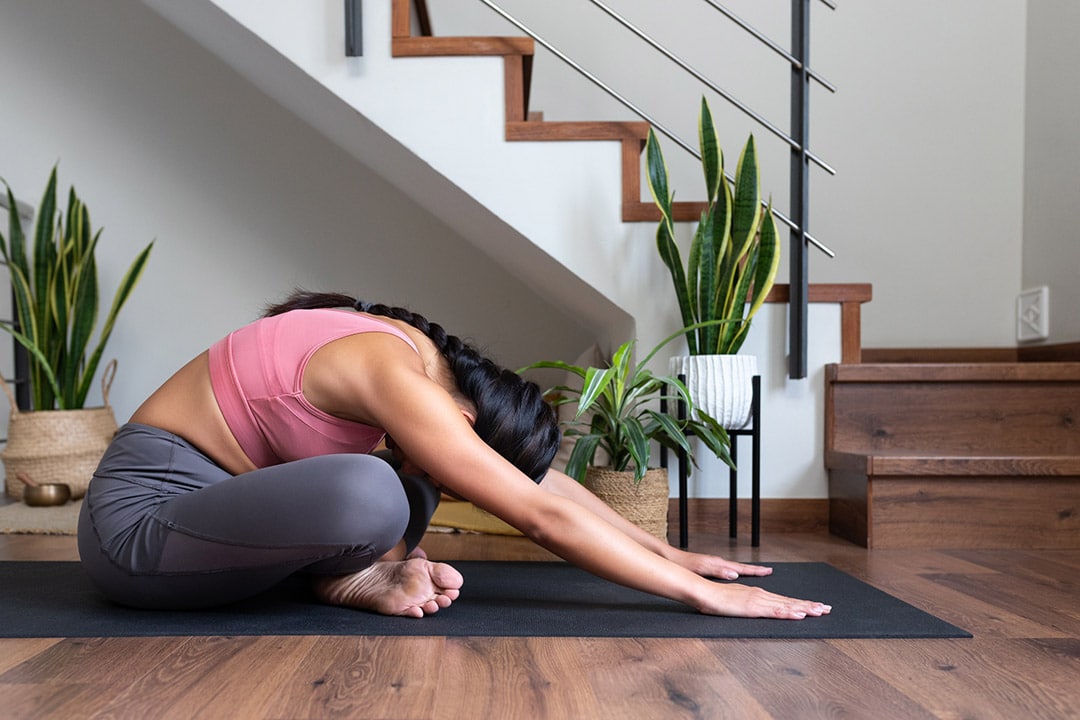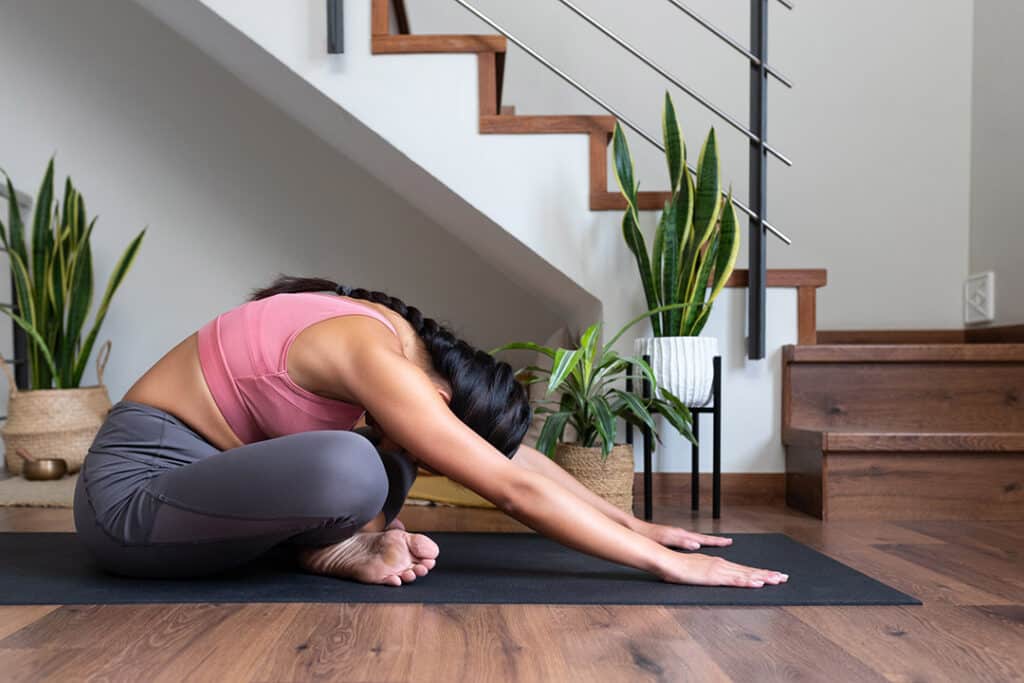 You've upgraded your bed. You know exactly what sleep posture is best for you. And you have a few healthy sleep hygiene habits to help you drift off in comfort. But sometimes that's not enough to get to the root of low back pain. Here's what you can do during the day to help ease that pesky nighttime back pain: 
>> Practice Stretches for Low Back Pain
>> Try Cold or Heat Therapy for Low Back Pain
Both ice and heat can help ease sore back muscles. But, knowing when to use each is essential to getting good results. If your back pain is new (within a day or two), use ice to stop inflammation. If your back pain started several days ago or is a chronic issue, heat is better suited to soothe and support your healing process. 
>> Get Chiropractic Care for Low Back Pain Relief
Treating back pain is what chiropractors are best known for – and for good reason! Chiropractic adjustments can identify spinal issues, improve spinal alignment, reduce inflammation, and promote overall back health. Your AlignLife chiropractor can also help you make smart pillow and mattress choices and advise which back pain stretches are best for you. 
>> Supplements for Better Sleep
Set yourself up for a great night's sleep every night with a supplement like Aceva's Relax and Calm. This 2-in-1 formula helps you feel focused and calm during the day and blissfully relaxed at night, thanks to natural botanical extracts such as L-theanine, valerian root, passion flower, and hops. 
Pain-Free Sleep is Possible with AlignLife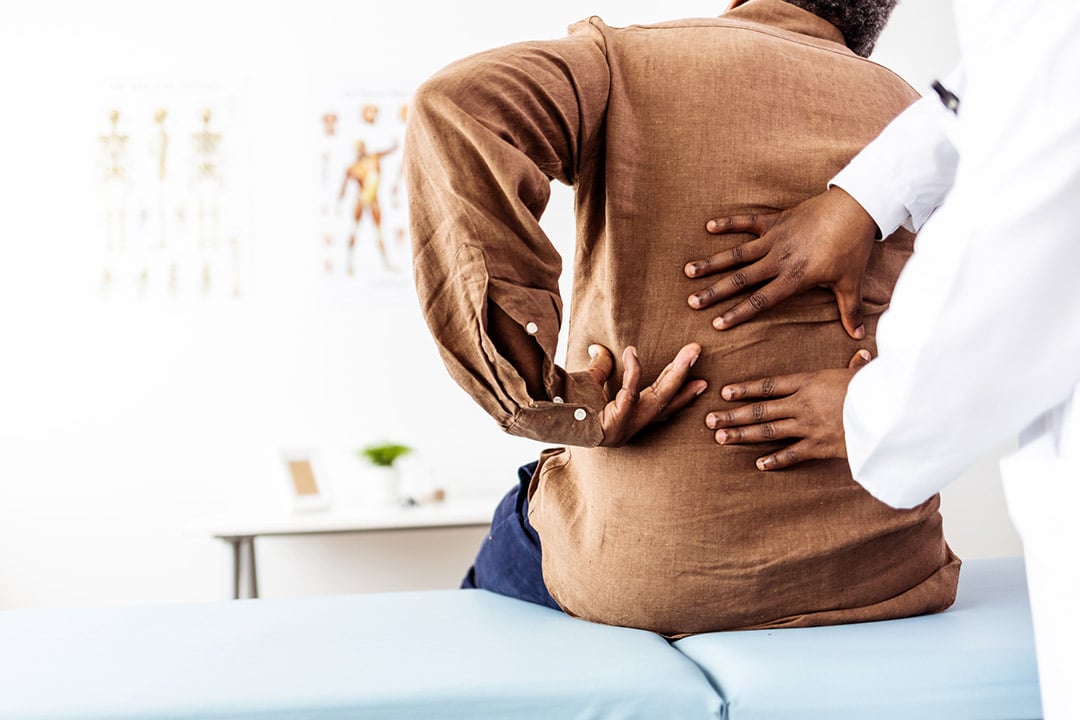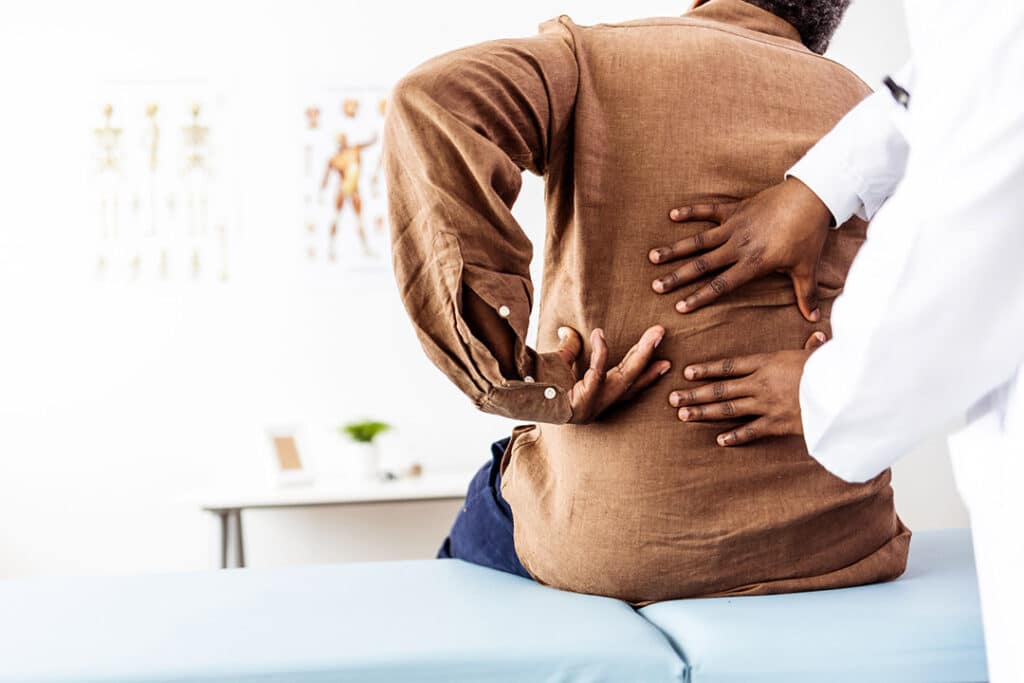 Low back pain is challenging enough to manage during the day. Once it starts to rob you of your deep rest, too, it's time to take action. 
At AlignLife, our chiropractors know back pain and are here to help you get to the root of the problem so you can live – and sleep – pain-free. 
Schedule a visit with your local AlignLife chiropractor today to get the lasting low back pain relief you deserve.