Practice these simple tips to unplug, avoid burnout and help your body relax, heal and recharge.
When your computer runs slow or your phone glitches, what's the first thing you think to do? Turn it off, charge the battery, and restart it a few minutes later. 
The same thing works for you. Everything needs downtime to recharge and work optimally – phones, computers, machines, nature, and especially us humans. 
That said, we can't always enjoy leisurely breaks or long vacations to replenish our energy reserves. The good news is that simple daily habits are often enough to recharge your "batteries."
Why We Need to Take Time to Recharge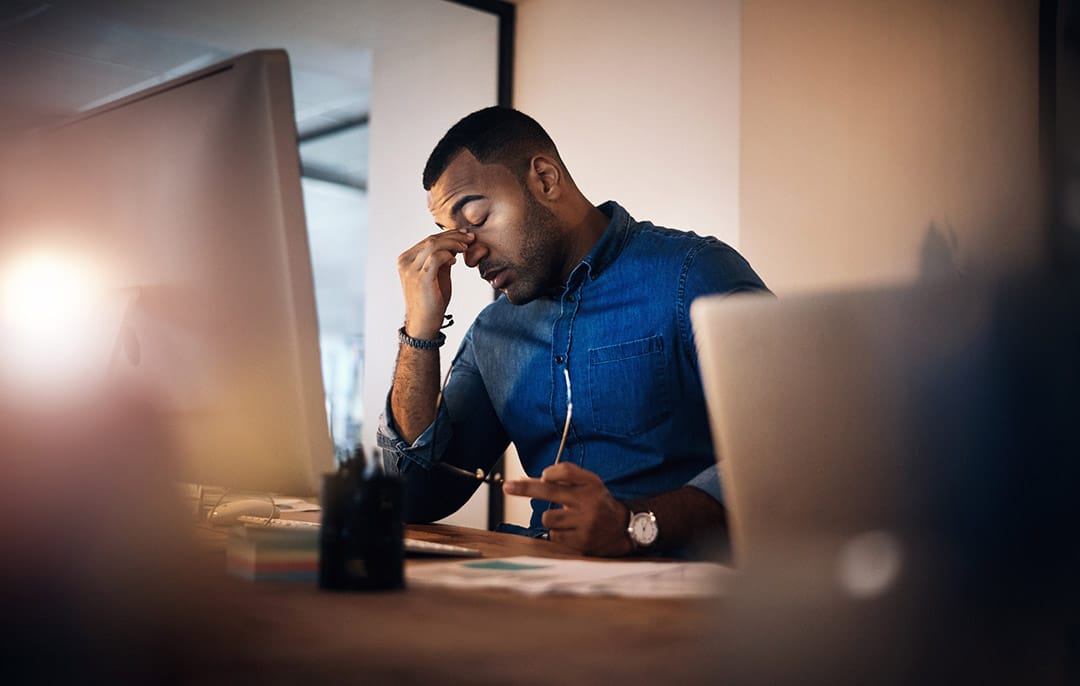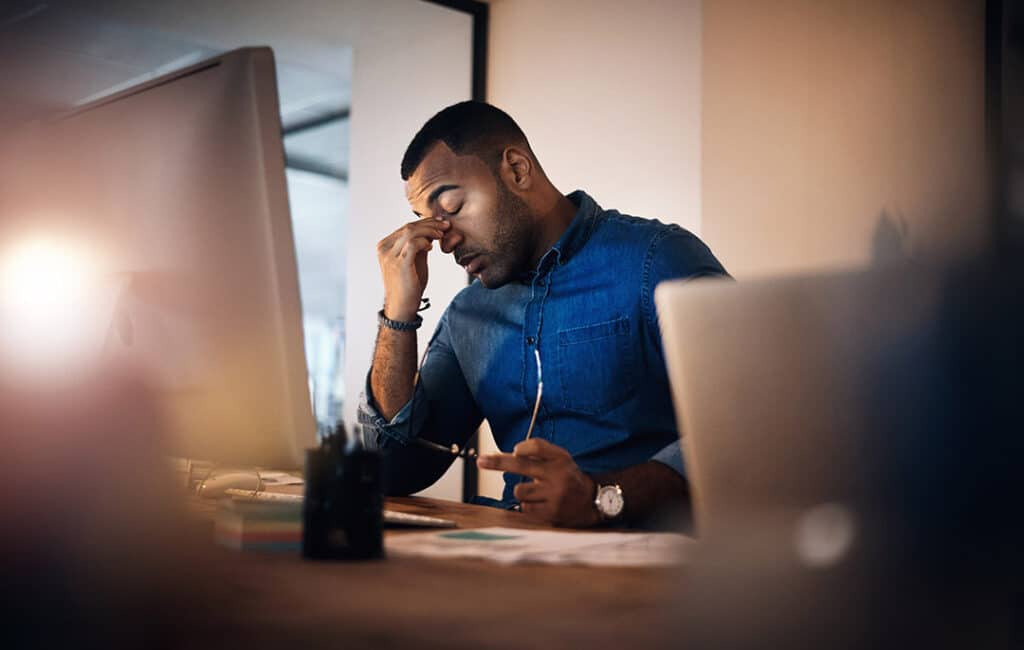 Modern life isn't easy. We live complex lives and have high goals to achieve, all while being bombarded with stressors and challenges at every turn. Our minds run 24/7, and eventually, our bodies struggle to keep up. That's where quality rest comes in. 
Taking the time to recharge isn't a sign of weakness or laziness. It's responsible ownership and smart maintenance of the only thing we really own – our bodies. 
What Happens When We Don't Recharge?
Many people feel like they can't afford the time to recharge, but in reality, we can't afford not to. When we neglect to rest and consistently push ourselves to the limit, we set the stage for one of modern society's biggest problems: burnout. 
Imagine you're running on a treadmill. You're trying to keep up with the increasing speed and demands of life. You start off full of energy and enthusiasm, but as time goes on, the treadmill's pace becomes faster and faster. You try your best to keep going, but it gets harder and harder to match the speed. Eventually, you reach a point where you can't keep up anymore. That's what burnout feels like.
Burnout happens when you've been pushing yourself too hard for too long without taking enough time to rest and recharge. 
Aside from feeling exhausted and drained, burnout also causes some serious physical and mental health issues:
Physical Symptoms of Burnout
Ongoing stress and exhaustion without rest and recharge will eventually cause physical health issues. Most notably, burnout weakens the immune system, which makes you more susceptible to a wide range of illnesses. Chronic fatigue and sleep disturbances are also incredibly common symptoms of burnout, which further compromise your body's ability to repair and rejuvenate itself during restful sleep. 
You may also experience physical symptoms such as: 
Gastrointestinal and digestive issues
Cardiovascular issues
Weight gain
Skin breakouts 
Infertility 
Increased pain levels
Mental Symptoms of Burnout
Burnout doesn't just affect your physical health – takes a severe toll on your mental and emotional health, too. Many people develop feelings of frustration, inadequacy, and even apathy. Even though you are putting in 110%, your focus, productivity, and creativity suffer. 
Other mental signs of burnout include: 
Feeling cynical and detached
Distancing yourself from others 
Avoiding things you used to enjoy 
Irritability, anxiety, and depression
Trouble concentrating or making decisions 
Memory loss 
Disorganization 
Trouble communicating and maintaining relationships
5 Ways to Go from Overload to Recharge-Mode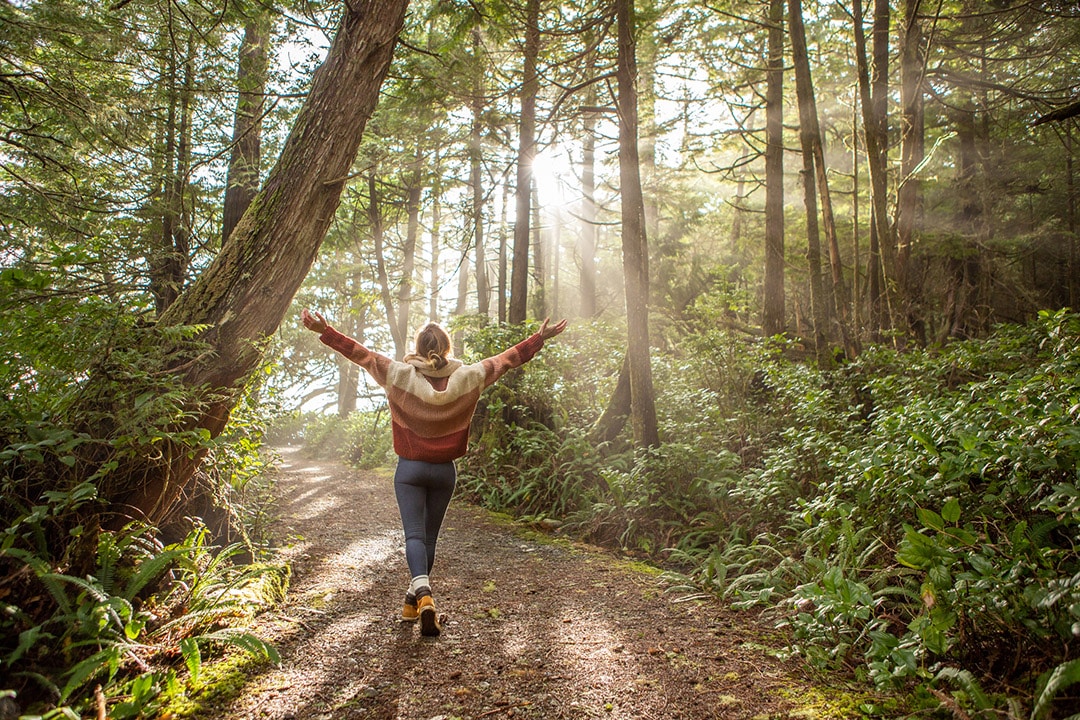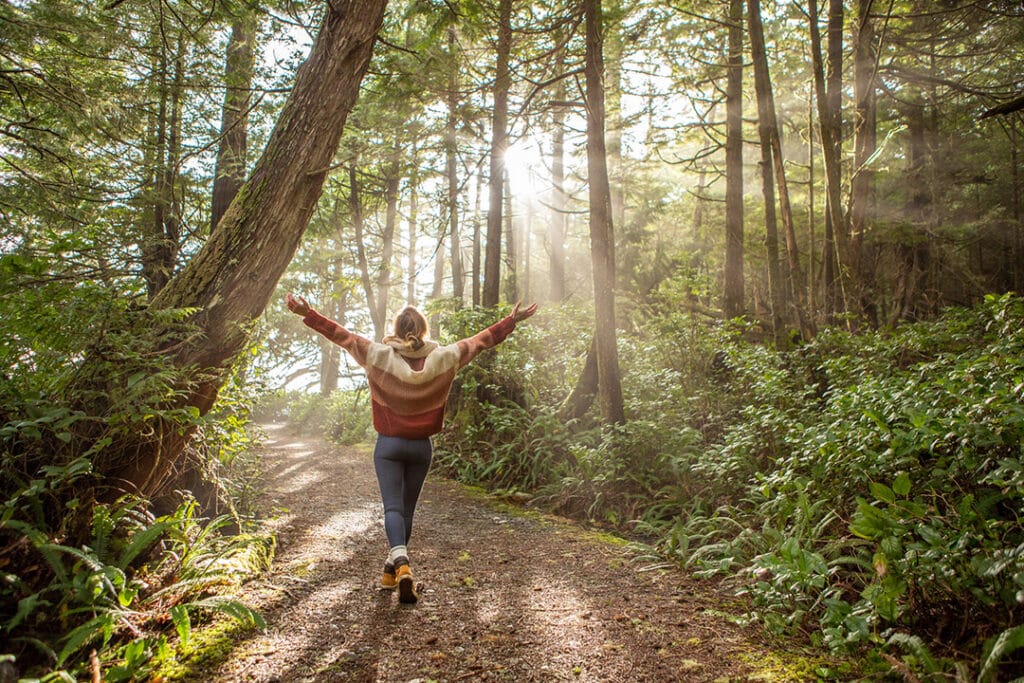 Whether you're already feeling drained or you simply want to be more mindful about self-care and rest, there are countless ways to recharge your energy.
1) Switch Off: Doom-scrolling in bed
You slip into bed and open your favorite social media app for "just five minutes." Before you know it, an hour has passed and you're going to bed late, again. 
The trouble with endlessly scrolling on social media platforms goes beyond wasting precious recharge time. The blue light emitted by screens can disrupt sleep patterns by suppressing the production of the sleep hormone melatonin, leading to difficulties falling asleep and reduced sleep quality. Scrolling at night also overstimulates the mind, preventing it from settling down and achieving the calm necessary for rejuvenation.
Switch On: Evening meditations
Instead of logging into social media apps during "downtime," open up a meditation app. Apps like Headspace, Calm, and Insight Timer offer easy access to guided meditations, body scans, and even bedtime stories that help you prepare for a restful, recharging sleep. 
2) Switch Off: Saying yes to everything.
Do you find yourself constantly saying yes to every request, invitation, or opportunity that comes your way? While it may feel good at the time to be so accommodating and available, saying yes to everything can quickly lead to increased stress and burnout.
Switch On: Setting a healthy boundary.
Instead of automatically saying yes to every demand on your time and energy, practice setting healthy boundaries. Before responding to a request for your time or energy, ask yourself questions like "What does my gut say?" or "What would I do if I knew that no one would be disappointed either way?" If your answer is "no" (or even "maybe"), let it go. Saying no doesn't make you selfish; it's an act of self-care that allows you to create space for self-care and rejuvenation.
3) Switch Off: Starting at screens.
In our digital age, many of us spend long hours glued to screens—be it computers, smartphones, tablets, or TVs. While these devices keep us connected and entertained, excessive screen time can take a toll on our mental and physical well-being. Spending too much time behind the screen without regular breaks can lead to eye strain, headaches, and disrupted sleep patterns. Additionally, the constant barrage of information and stimuli can overwhelm our minds, leaving us mentally fatigued and drained.
Switch On: Gazing at nature.
Most of us can't ditch our screens entirely. So to counter the draining effects of excessive screen time, make a conscious effort to take breaks and reconnect with nature throughout the day. Stepping outside and immersing yourself in natural surroundings, even if just for a few minutes, can offer valuable moments to recharge and refresh.
Scientific research shows that spending time in nature actively reduces stress, anxiety, and mental fatigue. The calming sights and sounds of nature can also promote a sense of well-being, boosting your mood and energy levels. These small moments in nature can help you maintain focus, improve productivity, and reinvigorate your creativity when you return to your digital tasks.
4) Switch Off: Listening to the news.
The news used to be something we tuned into at 5 o'clock. Now, we are connected to all the news, all the time. Staying informed about current events and global affairs is essential, but spending an excessive amount of time listening to the news, podcasts, or other media can take a toll on your mental and emotional energy. The constant influx of information, often filled with negativity, constant change, and overwhelming ideas, can keep your brain in high-alert mode (and drain your mental battery).
Switch On: Listening to a sound bath.
Instead of tuning into the news to relax or pass the time, tune into a sound bath. Sound baths are a completely passive form of meditation that gives you the opportunity to unwind and replenish your mental and emotional energy. These recordings or live experiences use various instruments and frequencies to shift you into a calmer brain state, which releases stress and tension. Listening for even 10 or 15 minutes during the day can help promote mental clarity, emotional balance, and a sense of groundedness.
5) Switch Off: The after-work cocktail.
After a long day at work, it's tempting to unwind with a boozy drink to relax and destress. While indulging in the occasional cocktail may seem harmless, relying on alcohol to relax can have negative consequences on your physical and mental well-being. 
Alcohol is a depressant that may initially provide a sense of relaxation, but it can disrupt your sleep patterns, lead to dehydration, and negatively impact your mood and brain function. If you are regularly looking to alcohol to unwind, you're at a higher risk of increased stress, dependency, and even potential health issues.
Switch On: A restorative mocktail.
A special treat at the end of the day can be a great way to recharge your mind and body. But instead of reaching for an alcoholic cocktail, consider switching to a restorative mocktail. Mocktails are non-alcoholic beverages crafted with a mix of refreshing flavors and nourishing ingredients. They offer the opportunity to unwind without the negative effects of alcohol. You can experiment with various combinations of fruits, herbs, and natural sweeteners to create a drink that not only tastes delicious but also provides essential nutrients.
For example, a mocktail made with freshly squeezed citrus juices, a hint of mint, and a splash of sparkling water can be both revitalizing and hydrating. We love this Lavender Lemonade for its refreshing zing and mind-calming benefits. 
Recharge Remedy: Chiropractic Care & Supplements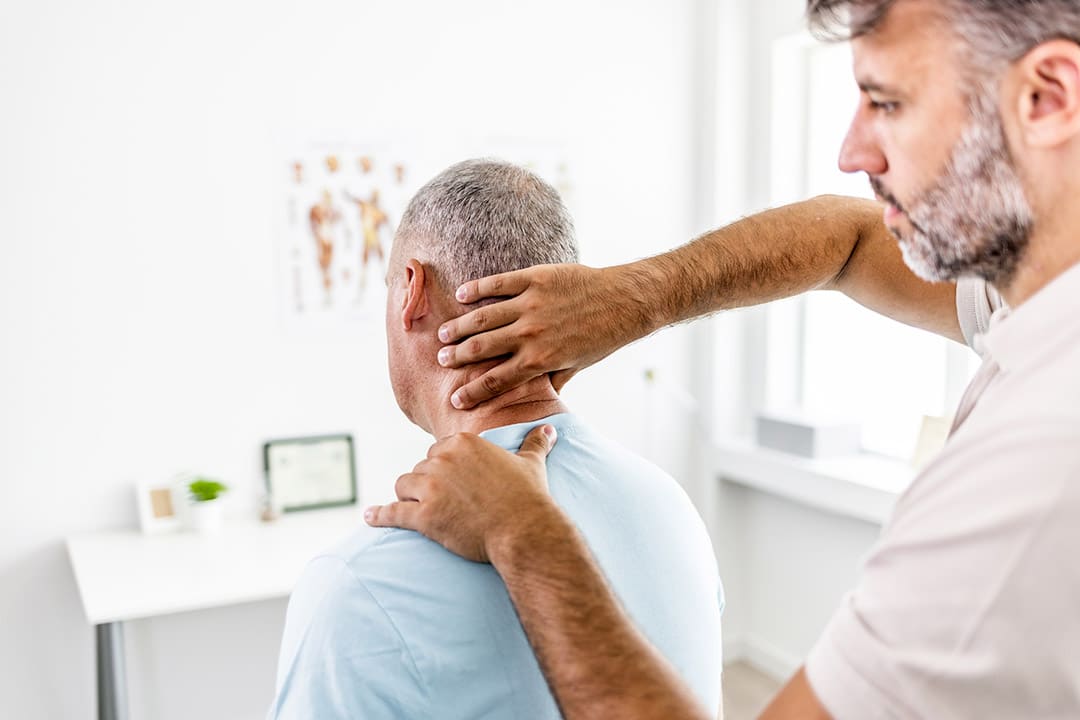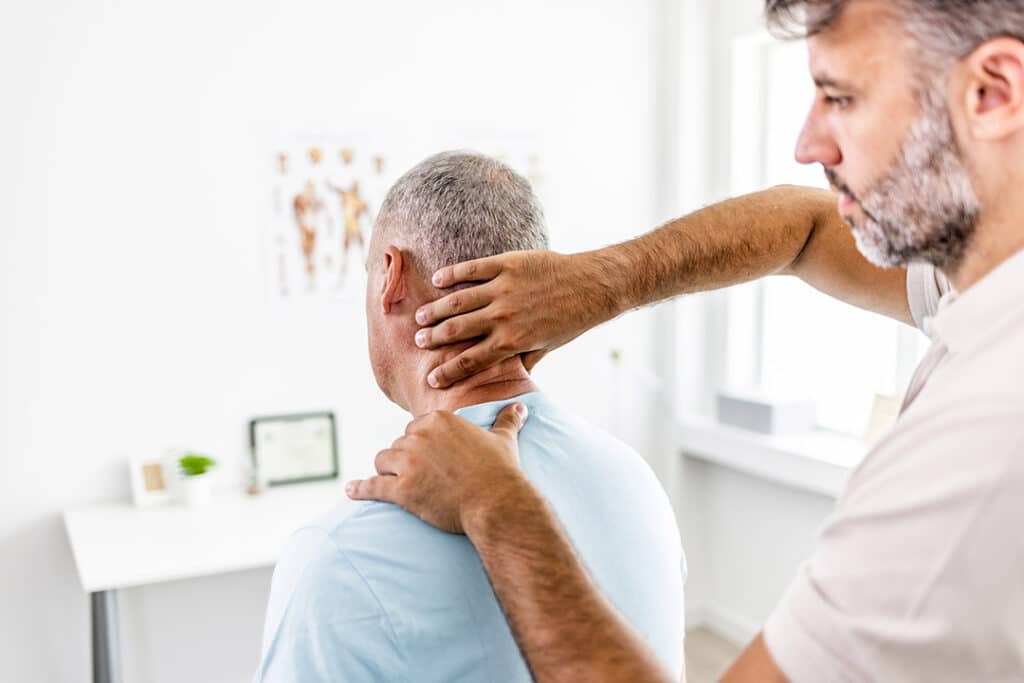 Sometimes we all need a little extra help to recharge effectively and feel our best. That's where chiropractic care and strategic supplements come into play.
Recharge with Chiropractic Care
Chiropractic care is a holistic and non-invasive approach that focuses on optimizing the body's nervous system and musculoskeletal health. While many people seek out chiropractic care for pain relief, there are a number of other benefits that enhance the body's ability to avoid burnout and feel recharged. 
Chiropractic adjustments target misalignments in the spine, known as subluxations, to alleviate pressure on nerves, promoting relaxation and reducing the impact of stress on the body.
Chiropractic care releases muscle tension, particularly in the neck and shoulders, which helps alleviate aches and pains caused by poor posture and extended screen time.
By improving spinal alignment and nervous system function, chiropractic care can improve your sleep patterns, allowing you to enjoy better sleep quality and more effective recharging during the night.
Improved Energy and Vitality
Chiropractic adjustments restore proper energy flow in the body, enhancing overall energy levels, focus, and productivity.
Regular chiropractic care helps maintain proper spinal alignment and nervous system function – a powerful preventive measure against chronic pain, injuries, stress, and burnout.
Recharge with Supplements
Supplements are simple yet effective ways to help your body recharge. Here are a few of the key supplements our AlignLife team recommends for anyone feeling drained, burned out, or simply in need of a boost:
Aceva Relax & Calm is a 2-in-1 formula that features magnesium, valerian root extract, L-theanine, passionflower, and hops extract. It helps you manage stress with ease during the day and promote restful sleep at night.
If you struggle with sleep issues, pain, or low moods, you may have a magnesium insufficiency. Aceva Triple Mag provides three essential forms of magnesium to help your body restore and recharge. 
Vitamin B12 plays an essential role in our body's energy production. Aceva Active B12 is a highly-absorbable liquid supplement that combines two unique biologically active forms of vitamin B12 to help you feel more energized, naturally. 
Feel Recharged at AlignLife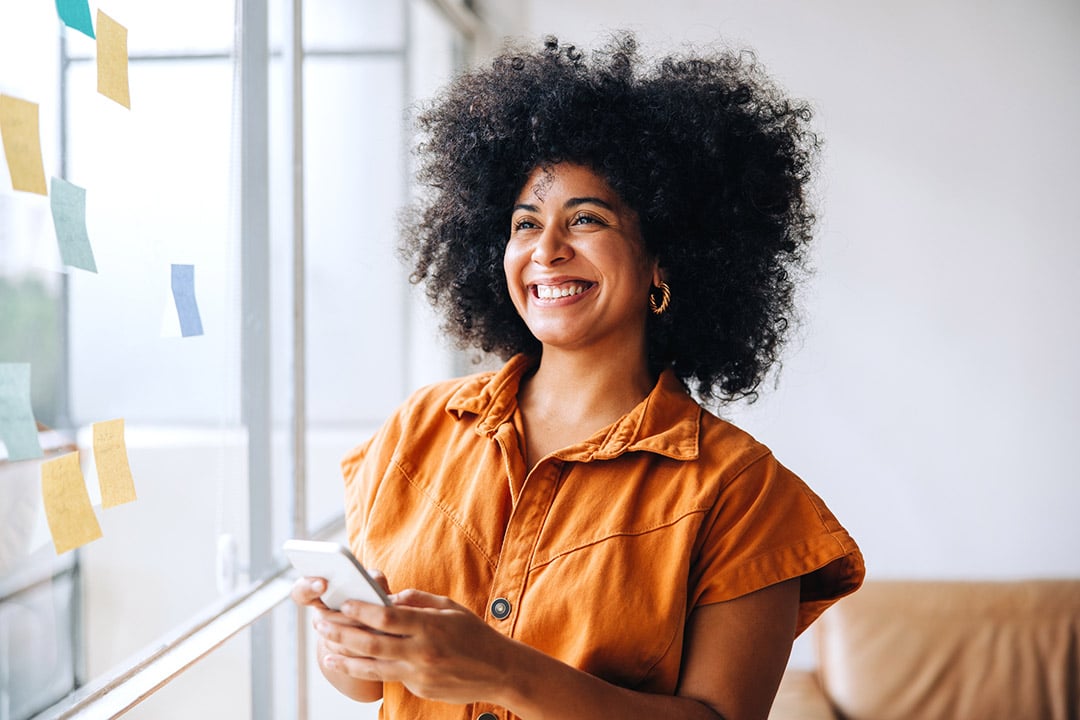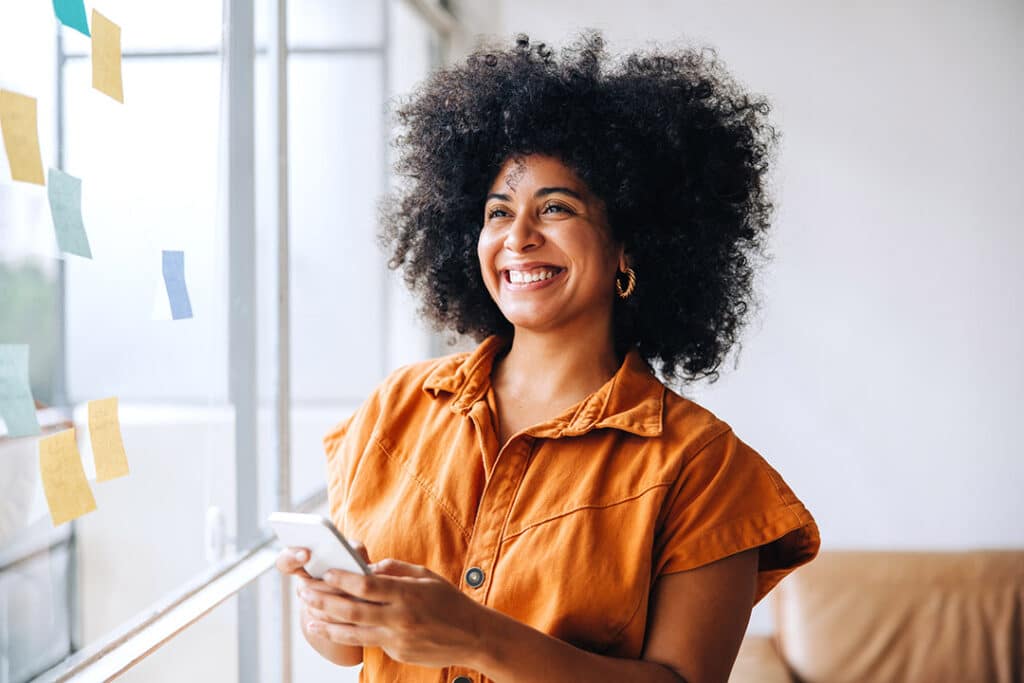 It's normal to be drained once in a while – that's a sign you're living a full life! But when you constantly feel like you're running on empty, it's time to schedule a maintenance check. 
At AlignLife, our team is here to help you not only feel recharged but create a lifestyle that naturally replenishes your energy. Through chiropractic care, strategic supplements, stress management techniques, nutritional support, and other integrative therapies, we'll take you off the road to burnout and guide you to the path of vibrant health. 
Ready to get started? Schedule a visit with your local AlignLife chiropractor today!