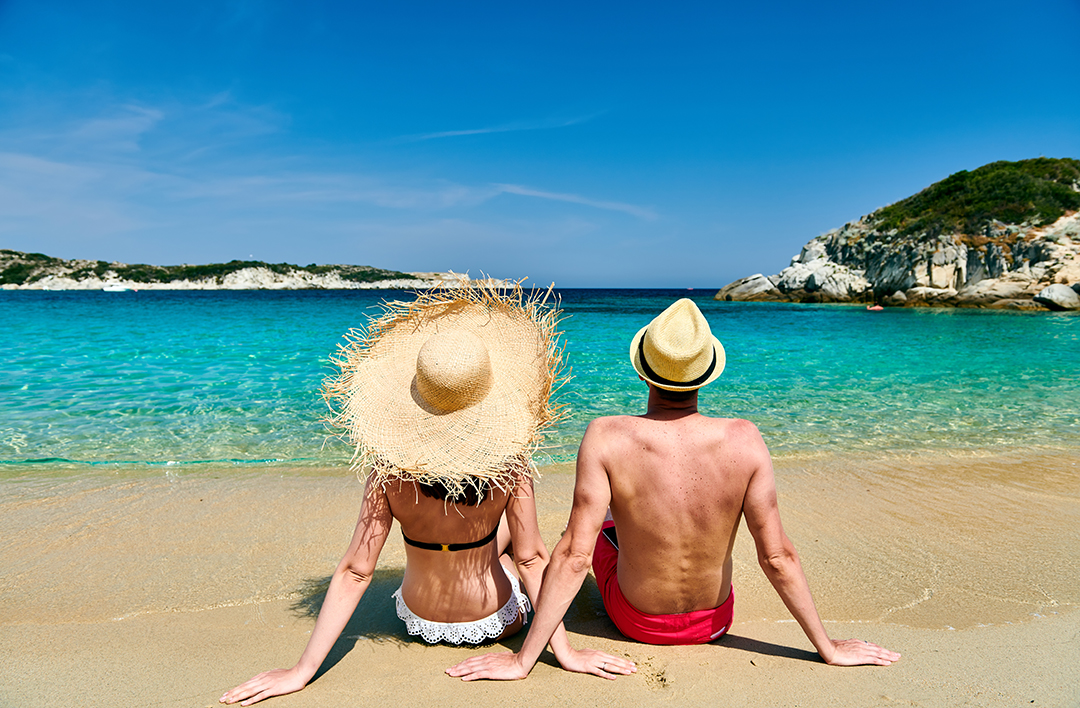 Vacation is a well-earned opportunity to unplug, relax and rejuvenate ourselves. However, if you've been working to lose weight or stay fit, you might be worried that a vacation will throw off your fitness momentum. Good news! You don't have to throw everything you've been working on out the window, and you can still have fun! With a little bit of thought and planning, you can maintain and even excel while traveling. Here are a few tried and true tips that will help you stay in shape and eat healthy even while on vacation, as well as a few reasons why vacations are important to your overall health.
Why vacations are good for your health
Before we get into the tips to maintain your fitness goals on vacation, it is important to remind you that a vacation is meant to be relaxing. The very definition of vacation is a period of suspension of work, study, or other activity, usually used for rest, recreation, or travel. For some reason, our culture is often in overachieving mode, and we make very little time to rest and recoup from our busy lives… even on vacation.
According to a study by Glassdoor, only 23% of American employees take all of the time they are entitled to — and 9% take no paid time off at all. The fact that you're taking a vacation at all should be commended, but make sure you are giving yourself real time off. Set your out of office and completely check out of the workspace. You can do it!
Let's first explore ways to stay physically active while on the road.
How to stay physically active on vacation
1) Plan an Active Rest Day
Rest looks different for each individual, but no matter how you choose to unwind it is vital to your health. If fact, wellness experts agree if you don't give your body proper time to rest, you could easily stall your progress or worse, reverse it!  An active rest day could be a day where you're not training or working out intensely, but you're still getting in some light movement. Think walking, stretching, or doing a short, gentle yoga session. Rest days should be spent decompressing and prioritizing self-care by getting extra sleep, keeping your body hydrated, eating nourishing meals, and just unwinding. There are many studies that support the importance of building rest into your routine. Don't skip this important step.
2) See Sights on Foot and Bike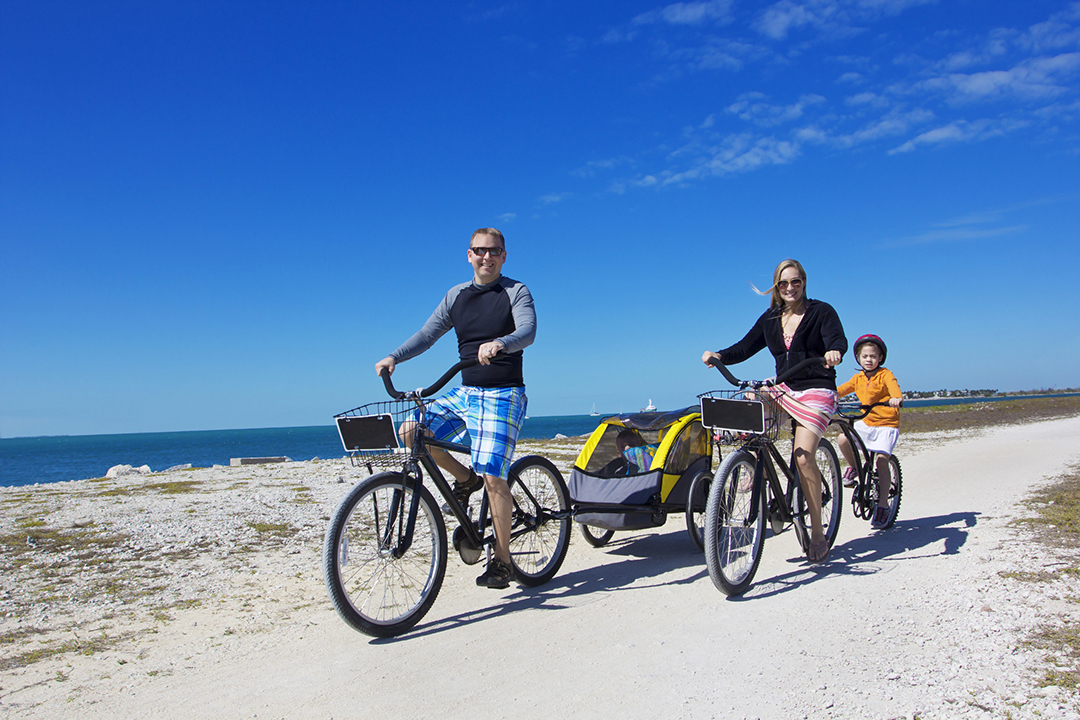 Whether you're visiting a beach town or city, try exploring the sights on foot or a bike for the day. Many cities and vacation towns offer bike rentals at a low price, either by the day or the hour. Not only is it a wonderful way to explore a new area, but biking is an easy way to get around, avoid traffic, and get some exercise. If biking isn't your thing, try checking out a walking tour. A walking tour is a tour of a historical or cultural site undertaken on foot, frequently in an urban setting. These tours can be self-guided with audio or with a tour guide. Short tours can last under an hour, while longer ones can take in multiple sites and last a full day or more. Check out a site like Guru Walk to see what is available in your destination.
3) Try a New Sport
Break out of your normal fitness routine and see what your destination has to offer. Some great activities to try are surfing, kayaking, paddleboarding, or rock climbing. You can also take your normal fitness routine and give it a fresh perspective. Try yoga on the beach, take a run by the ocean, or do your strength training outside. You'll give yourself a new take on your otherwise daily routine, and it may give you some new motivation.
4) Family Fitness Time
If you're traveling with kids, it can be a little more challenging to squeeze in a workout while you're on vacation. Explore activities for the whole family that will keep you active. Find a national park nearby and explore a trail, walk around the zoo, have some fun races on the beach, or go for a swim. Staying active doesn't always have to look like a workout.
How to Eat Healthy on Vacation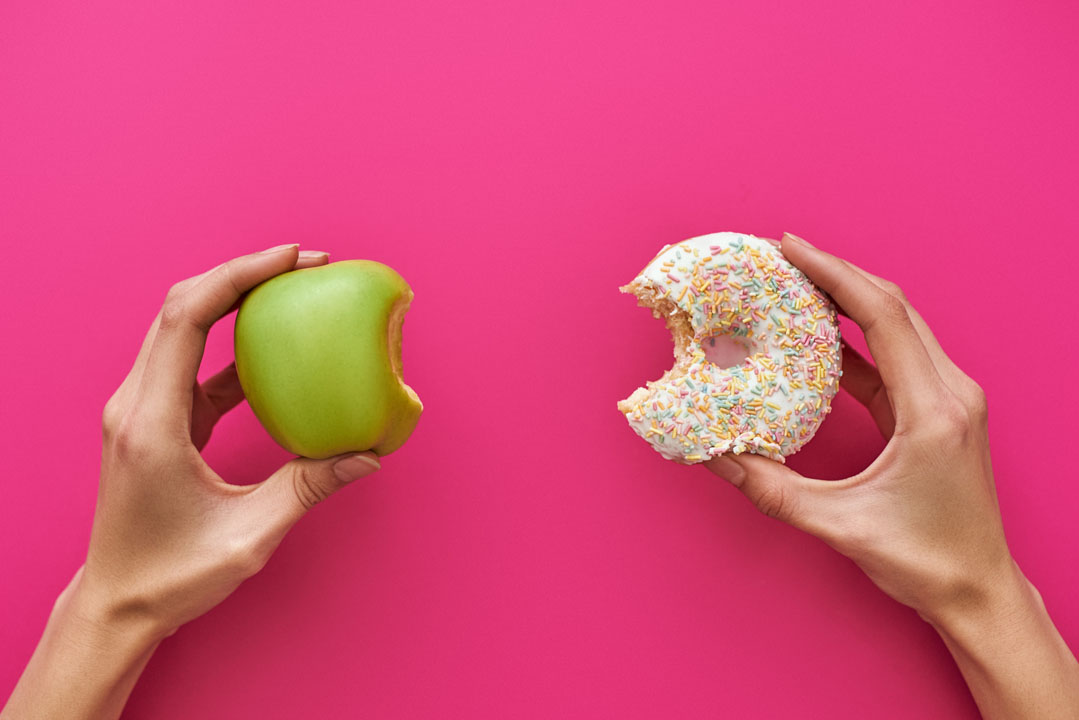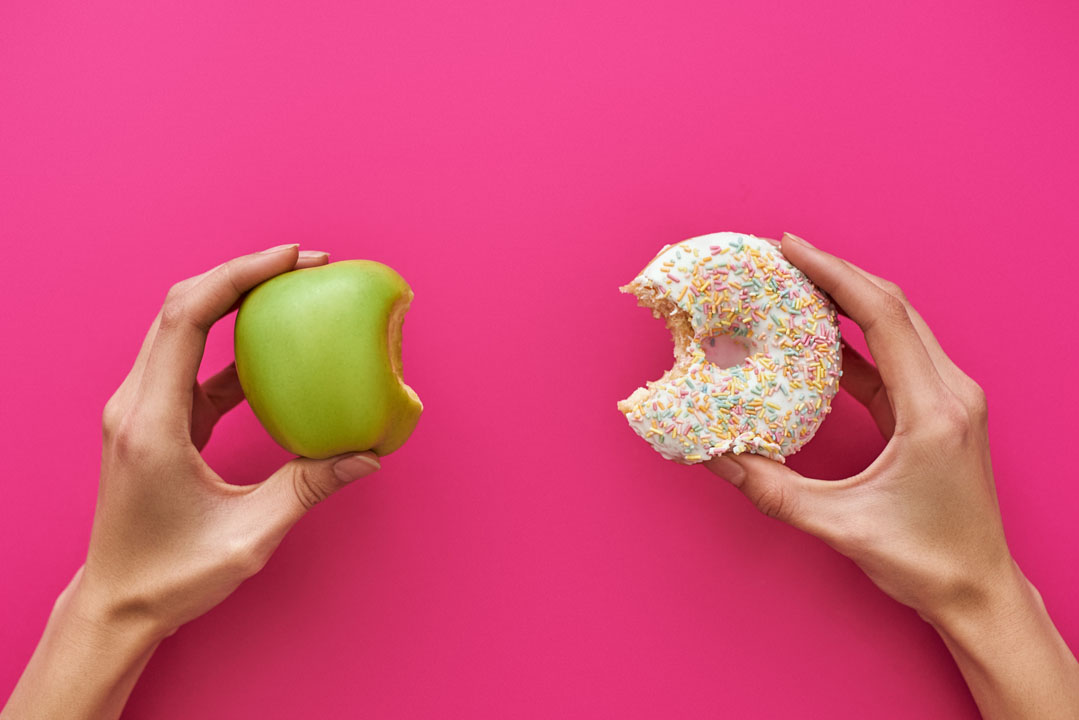 Nobody wants to spend their entire vacation meal planning and cooking. In fact, I'd argue that eating out is one of the best parts of vacation. Tasting local seafood near the beach or a new cuisine in the city is the stuff vacation dreams are made of. If you're a parent, it is also a nice break from constantly cleaning up after everybody as well. However, eating out three times a day on vacation isn't great for the waistline. Here are a couple of tips to help you eat healthy on vacation without killing your vacation vibes.
1) Utilize the Kitchen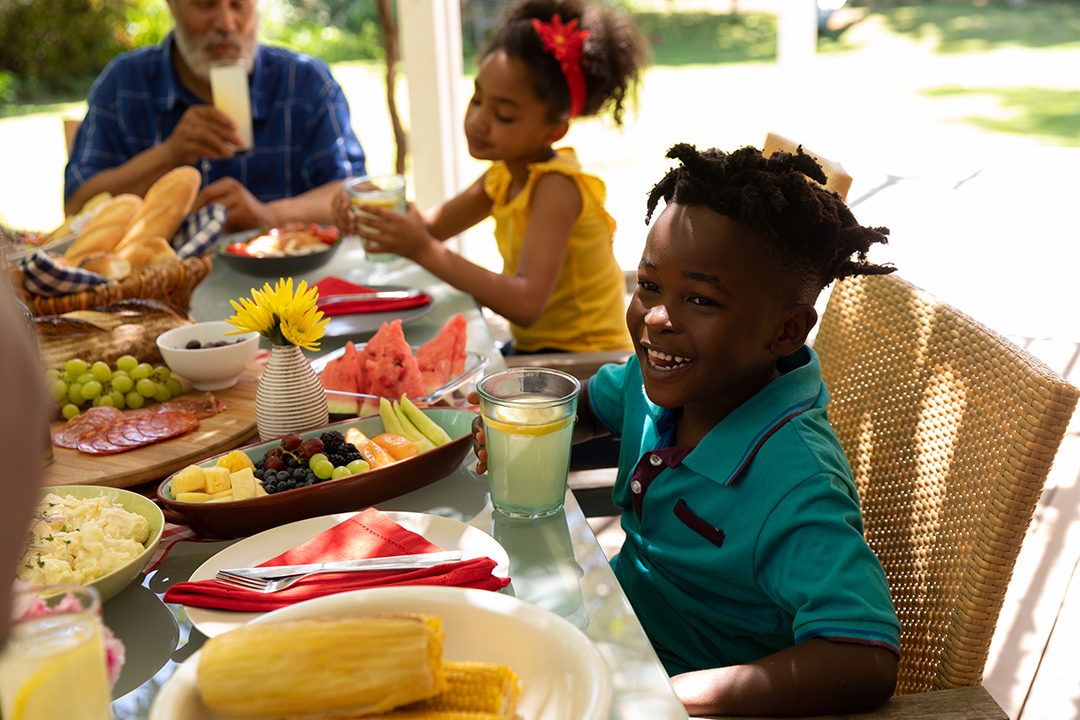 More and more people are taking advantage of a home or condo rental on vacation. Having a kitchen to store food can help you prepare a few meals at your vacation or create healthy snacks for the day. Commit to making at least one meal a day or preparing healthy snacks to have on hand. Eating these prepared meals will make you able to enjoy that tasty dinner out to eat without guilt. If you don't have a kitchen, your hotel likely has a fridge. Stock up on easy on-the-go snacks and fruit.
2) Make the Cooking Experience a Part of Vacation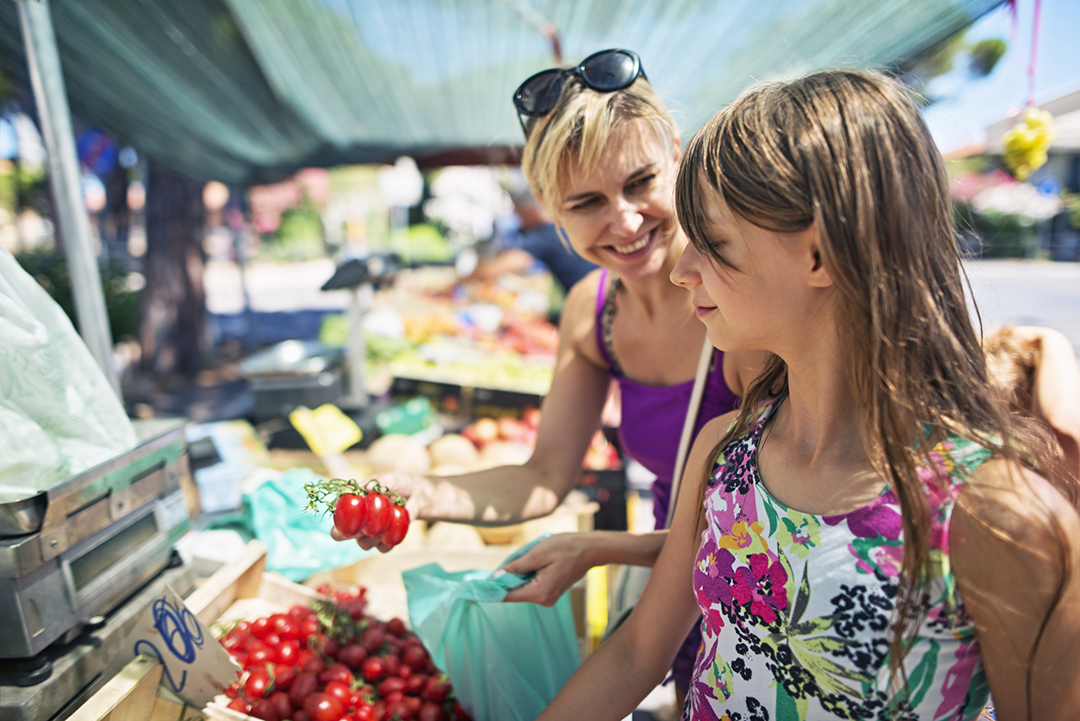 Since you're on vacation, try to make cooking a fun event for the whole family. Explore the local farmer's market and see what you can cook up with local produce. Get the entire family involved in making a fresh and healthy meal. Making a delicious snack platter is a great way to utilize local produce. Try this snack platter for a fun mid-day treat that is chock full of healthy goodness.
3) H20 is the Way to Go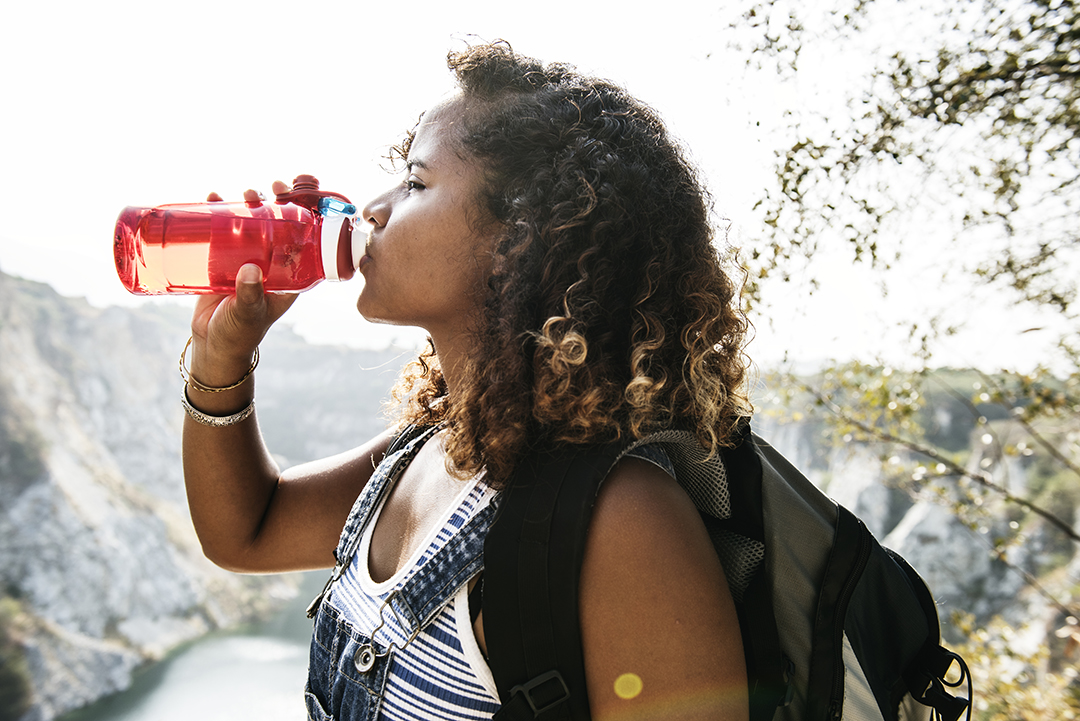 Keep all systems going by drinking your daily water requirement. Traveling can dehydrate you, and so can being out in the sun more than your body is used to. Don't mistake hunger for thirst. If you can, bring water everywhere you go. This will often help offset the feelings of hunger that come up.
4) Mindful Choices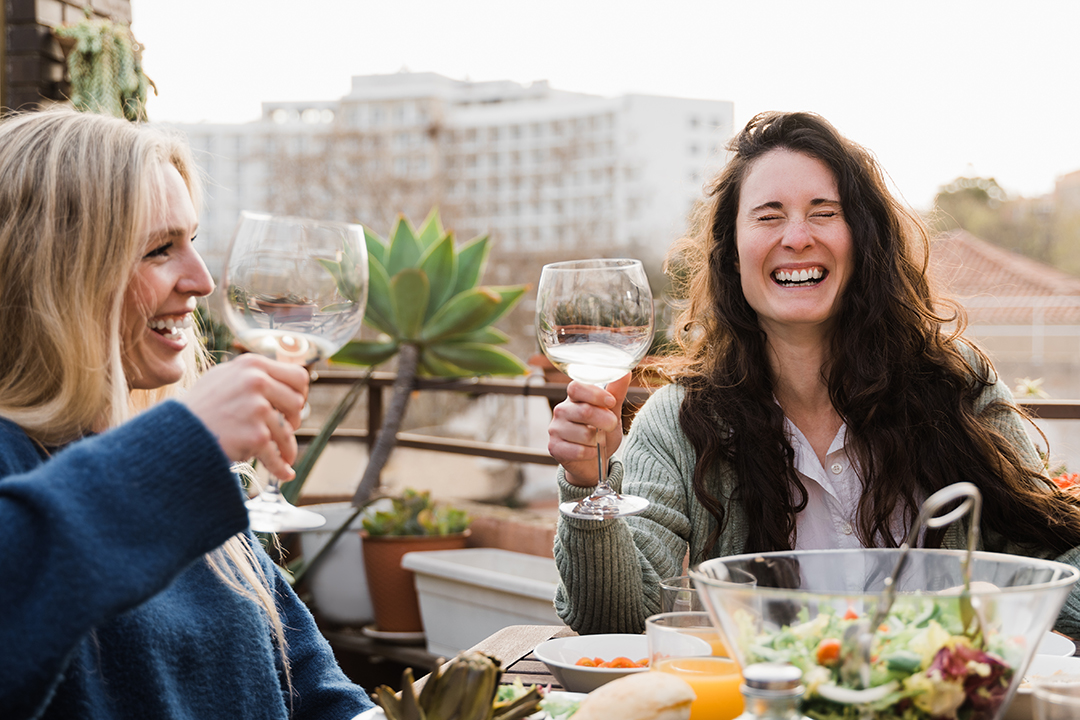 According to a recent survey by the American Institute for Cancer Research, 67% of Americans say they finish their entrees always or most of the time. Sometimes, it isn't what you are eating as much as how much you eat that gets you into nutritional trouble. Melanie Polk, RD, nutrition director at the American Institute for Cancer Research, recommends exercising portion control even in restaurants.
It's hard to exercise control on vacation. Consider ordering half-sized portions, sharing entrees, taking home leftovers, or ordering appetizers as meals. Explore ways you can make more mindful choices while eating out.
5) Give yourself a break
Ultimately you're on vacation and you should enjoy all that it implies. One day, you may be active and not eat as great. Then the next day, you could crush your food goals but have little activity. Decide before you leave that you'll do your best, but slipping up doesn't mean you're giving up and start fresh the next day.
Want more tips on healthy living and nutrition?
Talk to your local alignlife doctor about how they can help create a customized nutrition plan for you.