Keep your body energized all summer long with these healthy summer snacks and planning tips!
Summer is a time when our bodies tend to crave light, refreshing snacks. With the hot weather and increased physical activity, it's no surprise that we often feel the urge to snack more frequently. However, it's important to make sure that your summer snacks are healthy and nutritious, rather than empty calories and sugary treats. 
Top Tips for Managing Summer Snacks
Here are some of our best tips for managing those summer snack attacks and keeping your body healthy and energized.
One of the easiest ways to manage your summer snacking is to plan ahead. Before you head out for the day, pack a few healthy summer snacks in your bag, such as fresh fruit, nuts, or raw vegetables. This way, when you feel the urge to snack, you'll have something healthy and satisfying on hand. Additionally, planning ahead can help you avoid impulse purchases of unhealthy snacks while out and about.
When choosing snacks, opt for foods that are high in protein and fiber, as these nutrients will help keep you feeling full and satisfied for longer periods of time. Instead of a cookie, opt for a slice of watermelon, hard-boiled eggs, or even air-popped popcorn.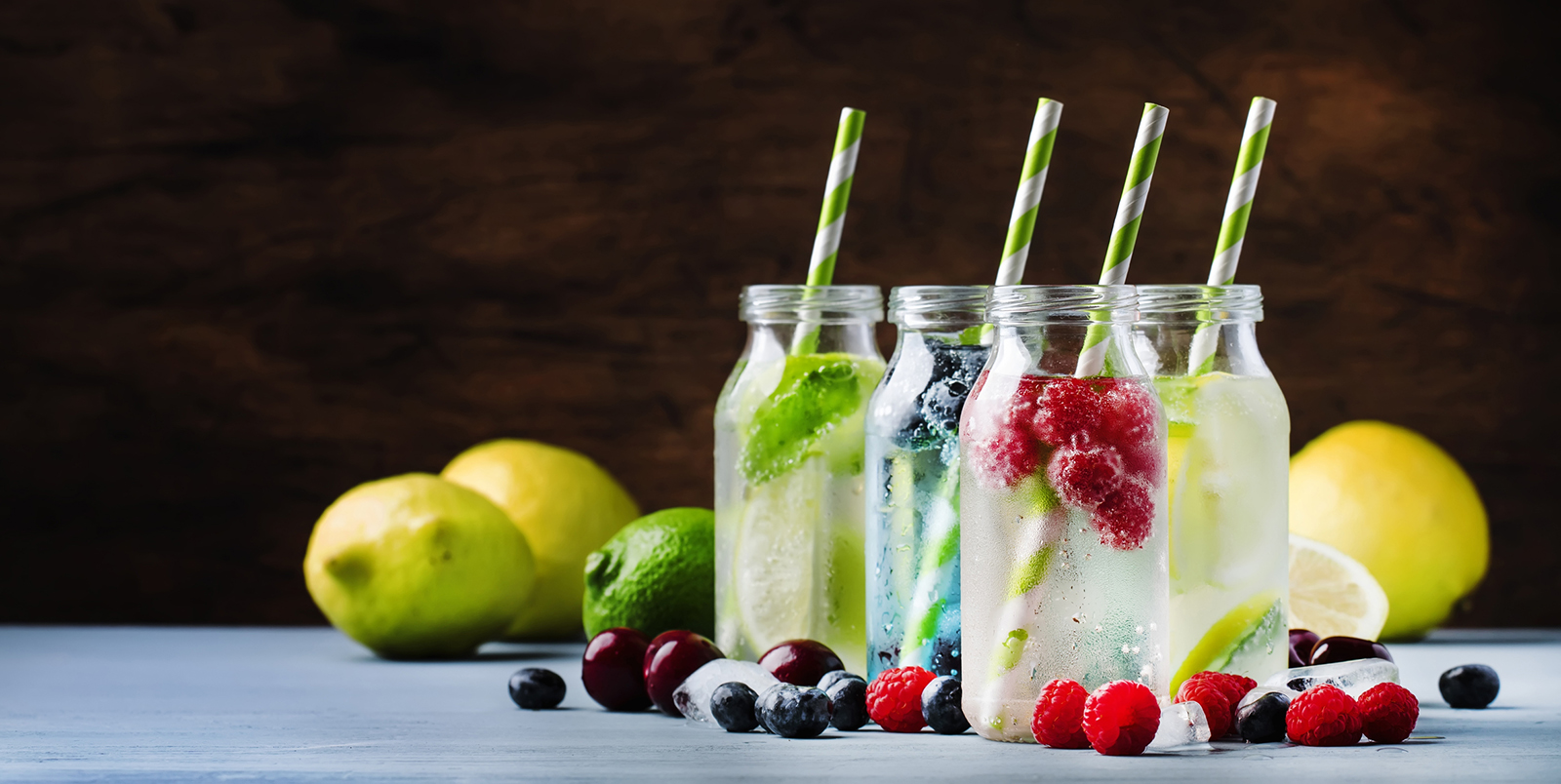 Often, when we feel hungry, we're actually just thirsty. In the summer months, it's especially important to stay hydrated to avoid dehydration. Drinking plenty of water throughout the day can help curb your snack cravings and keep you feeling refreshed and energized. Aim to drink at least eight glasses of water per day, and consider adding a slice of lemon or lime for a little extra flavor.
Processed foods are often high in sugar, salt, and unhealthy fats, making them a poor choice for summer snacks. Instead, opt for whole, unprocessed foods that are rich in nutrients and fiber. Some examples include fresh fruits and vegetables, nuts, and whole grains.
It's important to listen to your body and pay attention to when you're actually hungry. If you're snacking out of boredom or habit, try finding a new activity to occupy your time, such as taking a walk or reading a book. Additionally, try to eat slowly and mindfully, savoring each bite and paying attention to your body's cues of fullness.
More Healthy Summer Snack Ideas for Kids
Need more healthy summer snack ideas that are perfect for kids during the summer months? Here are some of our favorites:
Fruit skewers are a fun and refreshing snack that kids will love. Simply cut up some fresh fruit, such as strawberries, kiwi, and pineapple, and thread them onto wooden skewers. Pop the skewers in the freezer for a few hours, and voila! You have a healthy, frozen treat that's perfect for a hot summer day.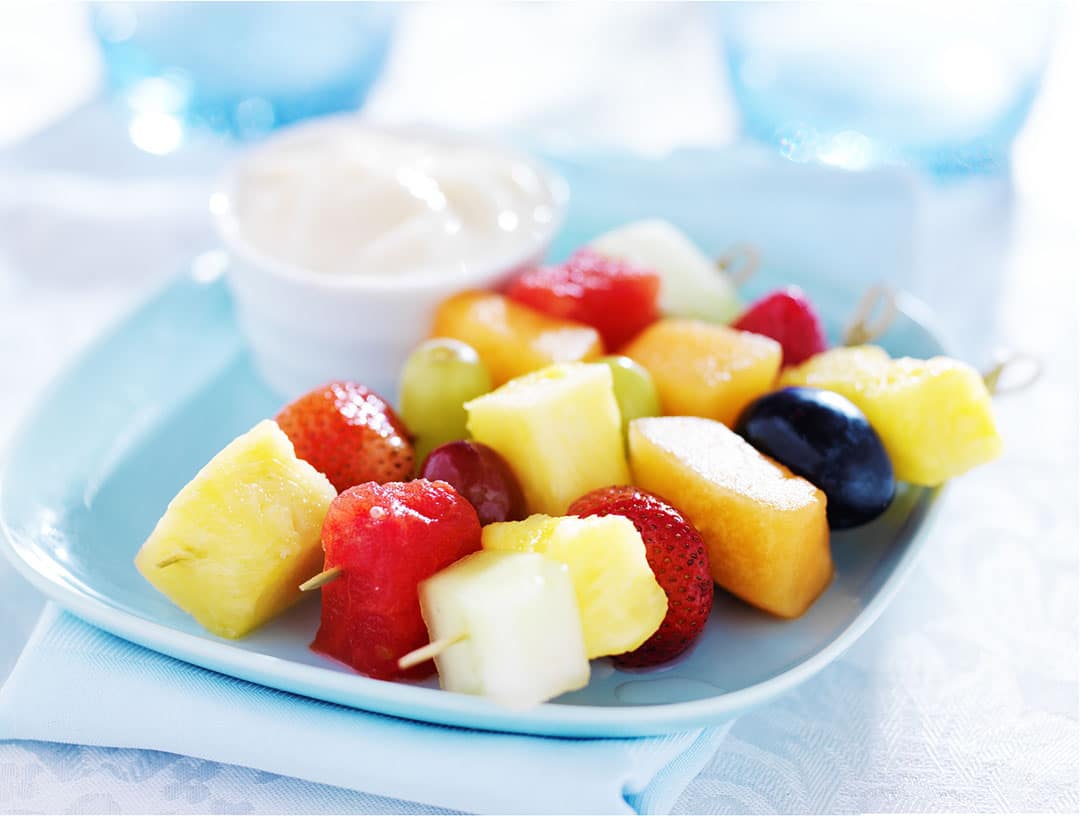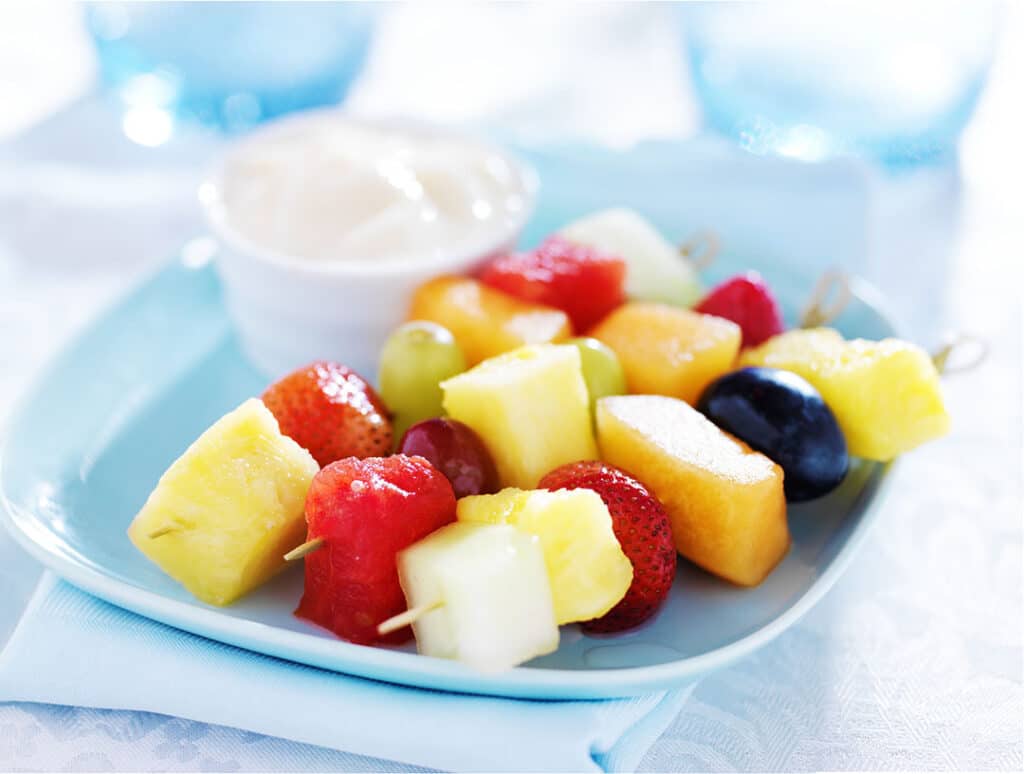 Apple Slices with Peanut Butter
Apples are a great source of fiber and vitamins, and when paired with protein-rich peanut butter, they make a satisfying and nutritious snack. Slice up some apples and serve them with a side of peanut butter for dipping. You can also try other nut butters, such as almond or cashew, for a variety of flavors.
Veggie Sticks with Hummus
Raw vegetables are packed with vitamins and minerals, and when paired with protein-rich hummus, they make a great snack that kids will enjoy. Cut up some carrots, cucumbers, and bell peppers, and serve them with a side of hummus for dipping.
Trail mix is a portable and customizable snack that's perfect for kids on-the-go. Mix together some nuts, seeds, and dried fruit for a healthy and energy-boosting snack. You can also add in some dark chocolate chips or granola for added sweetness.
Fruit and Yogurt Parfaits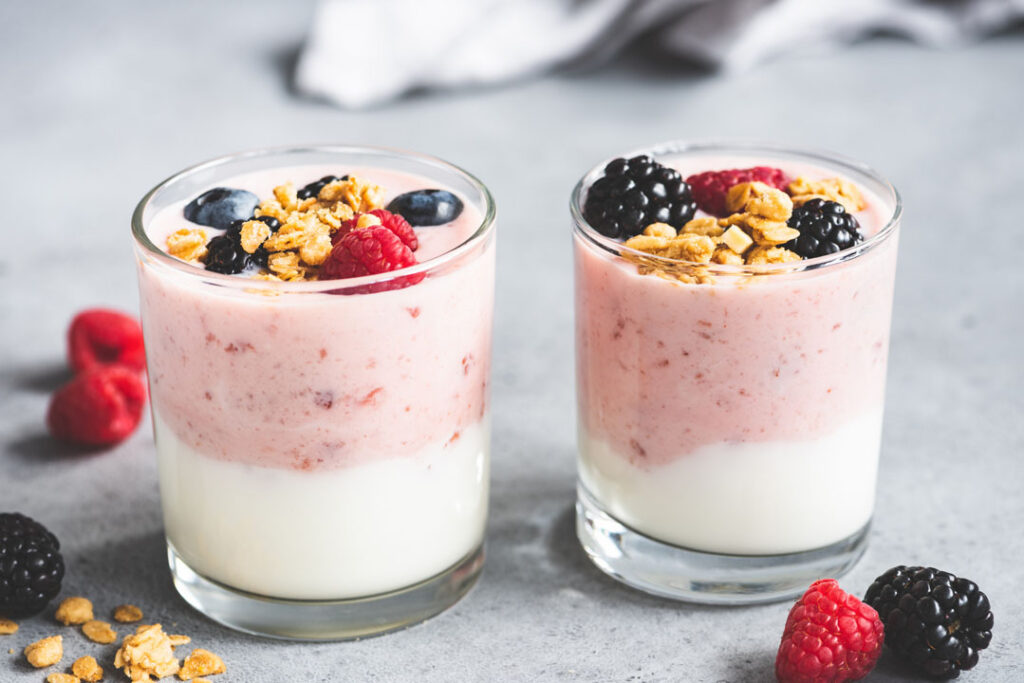 Yogurt is a great source of calcium and protein, and when paired with fresh fruit and granola, it makes a tasty and nutritious snack. Layer some plain Greek yogurt, fresh berries, and granola in a cup or bowl for a delicious and satisfying snack that kids will love.
Need more ideas on summer snacks?