Popular diets like The Paleo Diet, The Mediterranean Diet, and Whole 30 all have one main thing in common: clean eating. Here's why along with some easy tips to get you started.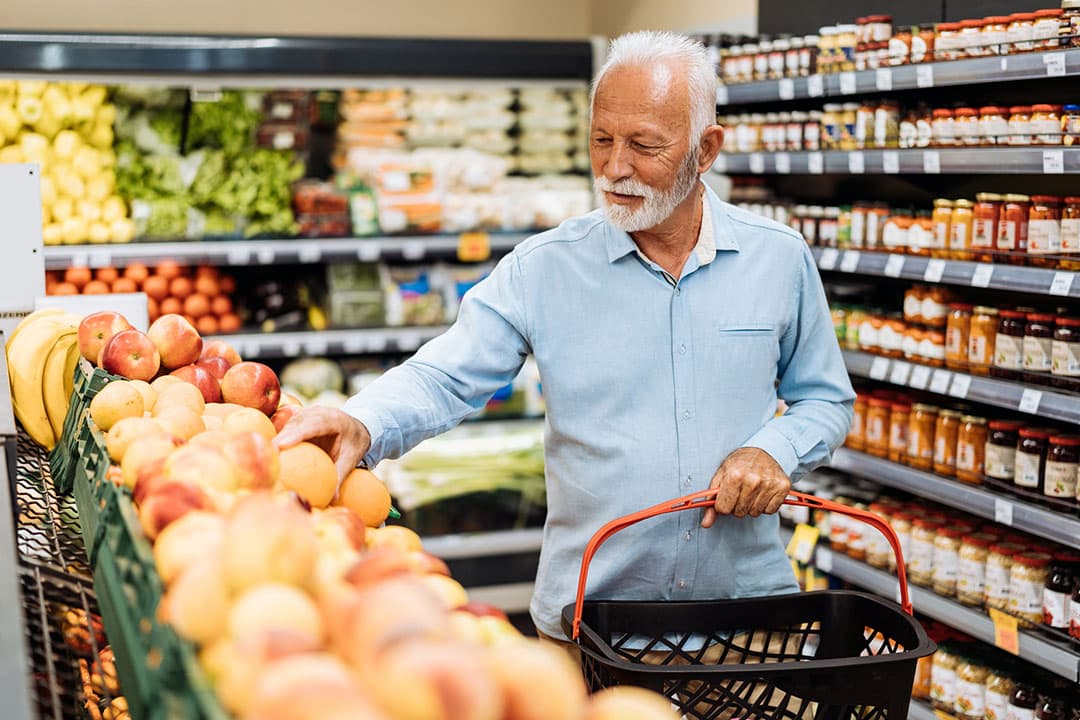 If you are watching your weight or managing a chronic illness, you likely know that diet plays a big role in your achieving your health goals. The trouble is, there is so much advice – and often contradicting information – about which diet is the "right" diet to choose. 
As health care practitioners, we know that there is no single "right" diet for everyone. That's why our AlignLife team takes a personalized, functional nutrition approach when helping our patients discover the best meal plan for them. 
While everyone's dietary needs are slightly different, there is one overarching method that can help you eat well (and live well, too): clean eating. 
Clean eating may sound like just another diet, but it's no fad. Clean eating is a simple way to make healthier food choices that support your whole-body health.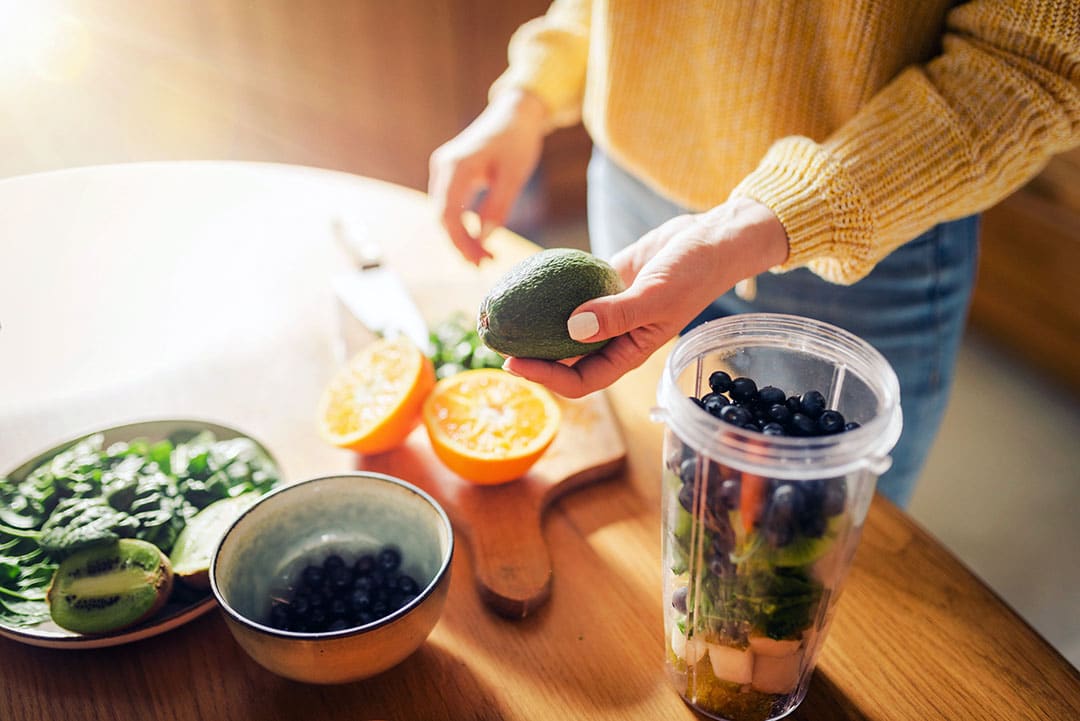 There are many variations on "clean eating," but in most cases, it means consuming foods that are as close to nature as possible. Eating clean is like giving your car premium fuel; your body deserves high-quality, nutrient-dense building blocks that help it function optimally.
So, how can you eat clean? It all starts with eating more whole foods (and avoiding processed foods). This means cooking for yourself with fresh ingredients and avoiding the tempting fast food drive-thru or ready-made meals. 
Why is Clean Eating Important?
The more a food is processed, the more of its nutritional content is stripped away. In many cases, processed foods are also laden with high amounts of food additives, colorings, artificial flavoring agents, and preservatives. Many of these foods also add excess sugar, fat, and sodium. Not only do these provide no nutritional value, but they can cause damaging inflammation and lead to food sensitivities and poor gut health. 
Take a loaf of bread, for example. All you really need to make at home is flour, yeast, salt, and water. A processed loaf from a commercial manufacturer, however, contains dozens of chemical ingredients, including high fructose corn syrup, preservatives, stabilizers, and artificial color enhancers. What was once a nourishing food source that has sustained civilizations through history has become a gateway to obesity. 
Clean eating helps solve this problem. When we avoid processed foods and nourish our bodies with whole foods, we absorb more nutrients, create more energy, and prevent disease. 
What Foods are Considered Clean Eating?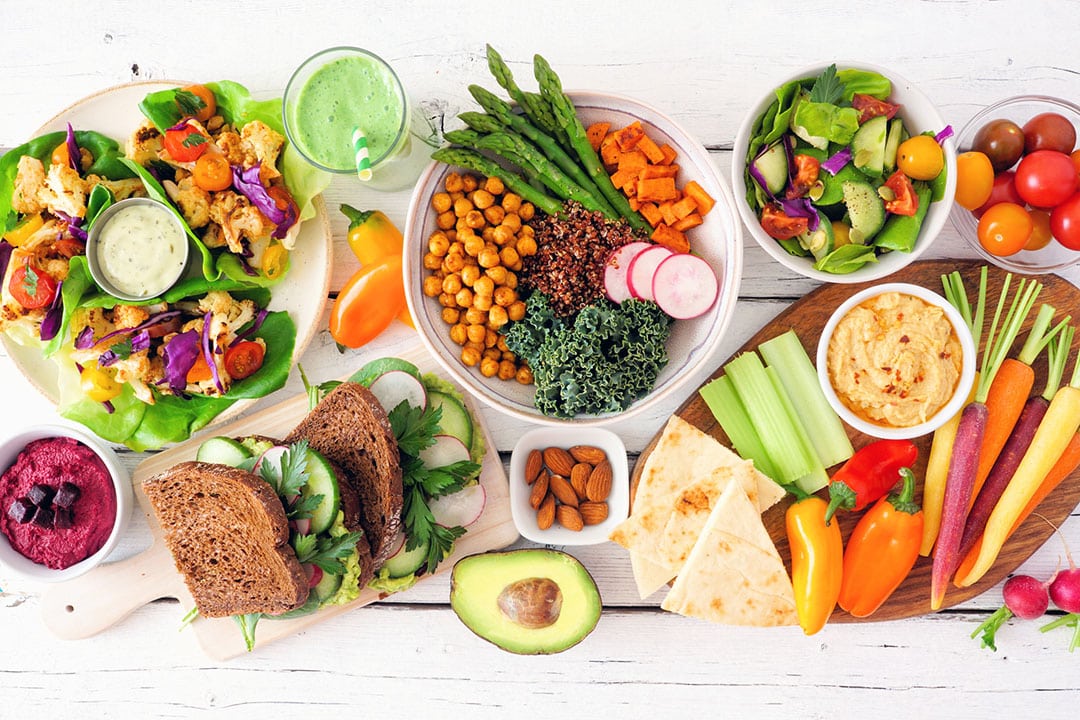 Fruit & Vegetables – Any fresh fruit or vegetable, or frozen produce if necessary. 
Whole Grains – Any whole grain, brown rice, air-popped popcorn, and whole-wheat pasta.
Protein – Dried beans, lean hormone-free meats, fresh fish, plain nuts, and nut butter. 
Dairy – Artisanal cheeses, milk, and unsweetened yogurt (locally sourced when possible). 
Beverages – Water, herbal tea, unsweetened tea, kombucha, and organic coffee.
Other – Honey, fresh and dried herbs and spices, vinegars, and healthy oils.
How is Clean Eating Different from other Diets?
You might be thinking that "clean eating" sounds a little like the Whole 30 diet. Or the Mediterranean diet. Or even Paleo. While these diets do follow some clean eating guidelines, they tend to have other restrictions or rules that define them. 
Whole 30
The Whole 30 diet follows a clean eating plan, focusing on foods that are whole and avoiding anything processed or artificial. Unlike clean eating, Whole 30 also eliminates foods like legumes and grains. And while clean eating is more of a lifestyle, Whole 30 is more of a program. The diet spans 30 days of strict eating rules to give the body a reset. Afterward, you can re-introduce other foods. 
Mediterranean Diet
The Mediterranean diet is based on whole foods that are plentiful in the Mediterranean region, where people tend to live long, healthy lives. This means eating lots of colorful produce, fatty fish, and olive oil. Dairy and alcohol (red wine) are also included in the Mediterranean diet, whereas these foods are kept to a minimum with clean eating. 
Paleo 
The Paleo diet is a version of clean eating that focuses on eating only foods that would have been available to early humans (such as meat, fish, vegetables, and fruit). Grains, dairy, and processed foods are off the menu in a Paleo diet. 
What are the Benefits of Clean Eating?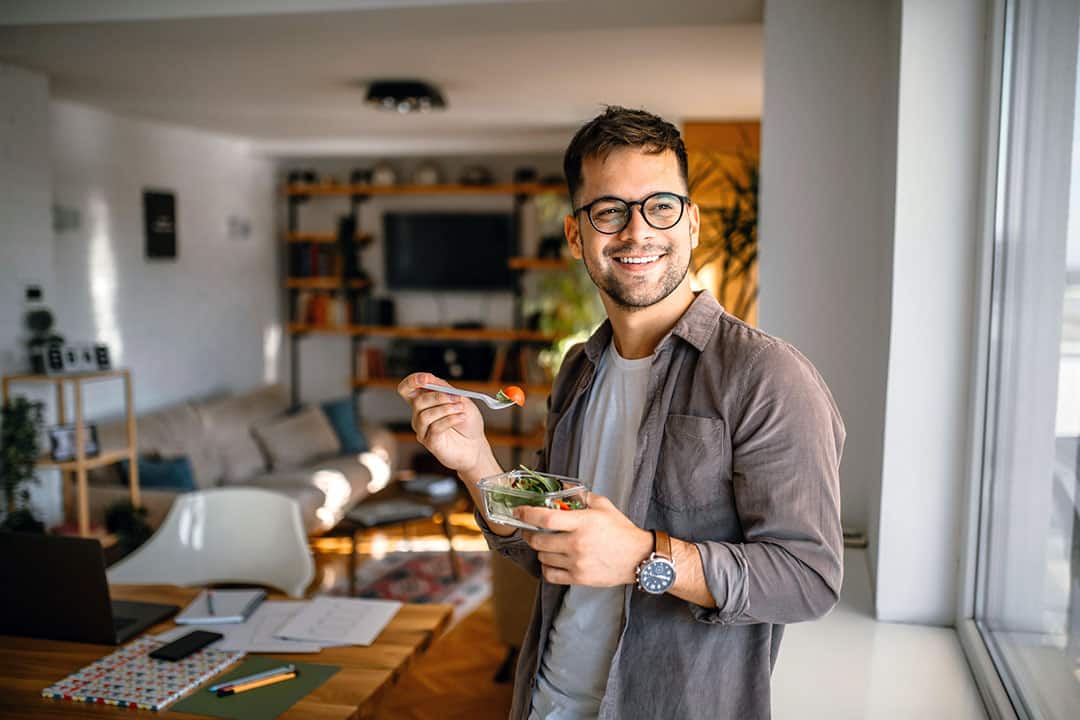 Clean eating is often recommended to those who are on a mission to lose weight and maintain a healthy metabolism. But there are many benefits to clean eating: 
Increased energy levels. 
Food is our main source of energy, so what you eat significantly affects how energized you feel! Eating clean will provide your body with plentiful nutrients, as well as improve your gut's ability to absorb and use these resources for energy. 
Improved overall health. 
From a stronger heart to a more robust immune system, the clean eating diet supports nearly every organ system in your body. 
Stress relief.
Processed food may be quick and easy, but it can cause you more stress in the long run. These foods tend to cause issues like brain fog, energy crashes, irritability, and mood swings. Plus, cooking for yourself or your family can be a great way to relieve stress and practice mindfulness. 
More delicious meals. 
After you detox from a diet high in addictive processed foods, you'll find that food in its natural state actually tastes better. Challenging yourself to think outside the box and cook with natural ingredients will open the door to a world of flavors. 
10 Easy Clean Eating Guidelines for Beginners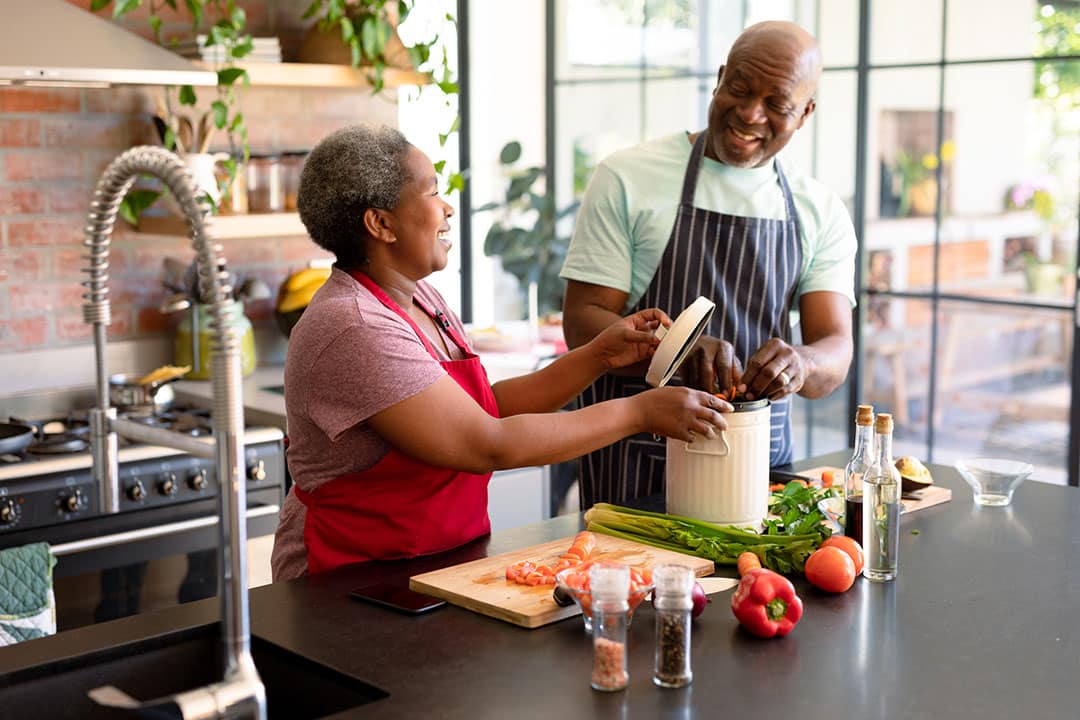 Do you want to adopt a clean eating diet, but the thought of overhauling your diet feels daunting? Don't worry. While there are some adjustments to make (especially if you are currently eating a typical Standard American Diet), you'll soon find that clean eating is easier than you think. Here are 10 easy guidelines to get you started:
1) DO: Embrace your inner chef. 
If you want to eat clean, you'll need to get comfortable in the kitchen. Cooking for yourself gives you control over what goes into your body, as well as the opportunity to include more nutrient-dense foods in your daily meals. Of course, cooking for yourself isn't always possible, but try to make most of your meals and snacks homemade. Meal prepping once a week is a simple way to make cooking for yourself more practical. 
2) DO: Eat more vegetables and fruits. 
When you're on a clean eating diet, you'll quickly learn to love fresh produce. Fruits and vegetables are some of the most nutritious foods you can eat. They're loaded with vitamins, minerals, and antioxidants that promote healing and well-being. And with a few simple plant-based recipes, you can turn boring raw ingredients into some of the most delicious foods you'll eat, too. 
3) DO: Make your own go-to condiments, sauces, and dressings. 
You'd be surprised at what's lurking in your favorite salad dressing. Many processed sauces, condiments, and dressings contain high levels of sugar, sodium, and preservatives that tack on the calories without providing any benefits. Thankfully, making your own condiments isn't as hard as it may seem. Having a few go-to homemade condiments on hand also helps make your whole food meals so much more flavorful (while packing in even more vitamins and antioxidants). 
4) DO: Opt for lean proteins and plant-based proteins. 
Fish, chicken, and lean beef are healthy protein options. To stay in line with clean eating principles, try to buy locally-raised, organic meat, grass-fed beef, and wild-caught fish whenever possible. This helps cut down on potential hormones, antibiotics, and toxins. Or, try eating more plant-based proteins. Beans, chickpeas, tofu, nuts, and other plant sources contain decent amounts of protein along with many other health benefits. 
5) DO: Eat complex carbs. 
Your body needs carbs for energy (and especially for brain power). But refined carbs (AKA processed carbs) are stripped of their nutritional benefits and fiber. Without these, refined carbs are empty calories that can lead to a spike in blood sugar, weight gain, and brain fog. Instead, eat complex, whole carbs. 
Complex carbs contain longer sugar chains that take longer to break down. Unlike simple carbs and refined carbs that quickly enter the bloodstream as glucose, complex carbs release energy slowly, avoiding the sugar crash. Try whole wheat bread, sprouted-grain bread, beans, chickpeas, lentils, brown rice, quinoa, and peas. 
6) DO: Enjoy healthy fats in moderation. 
Gone are the low-fat days. Eating 2-3 servings of healthy fats per day is not only good for you, but can help you lose weight, balance your hormones, and improve your brain function. Cook with minimally processed healthy fats like extra-virgin olive oil, avocado oil, and sesame oil, and include foods like salmon, olives, avocados, and raw nuts in your diet. 
7) DO: Shop local and seasonal.
Shopping at your local farmer's market is a great way to take the guesswork out of clean eating. Base your meals around what your local farmers are growing, and you'll be eating even closer to nature and the seasons. 
8) DON'T: Add refined sugar.
Eating foods high in added sugar is linked to a range of chronic health conditions. If you want to eat clean, avoiding processed refined sugar is essential. Not only does that mean steering clear of processed desserts, but also hidden sources of sugar like pre-made pasta sauces, salad dressings, and fancy coffee shop drinks. It also means avoiding fat-free and diet foods, which replace the missing fat with high amounts of sugar to add flavor. 
9) DON'T: Drink alcohol or soda. 
Boozy drinks and sodas contain refined sugar and other processed ingredients. Instead, drink water – lots of it. Water should be the primary beverage you consume throughout the day (as well as green or herbal tea). When you're looking for something more flavorful, or a special treat, consider making a mocktail. There are tons of recipes for healthy mocktails that keep you hydrated and offer additional health benefits. 
10) DON'T: Rely on packaged snacks and processed foods.
One of the hardest things about eating clean is choosing your snacks. Most easily available snack foods are highly-processed and don't really give us the energy boost we crave, anyway. The best way to conquer snack time is to have a few trusty snacks you can always turn to. Apples and nut butter, carrots and hummus, or yogurt and fruit are some simple clean-eating snack examples. 
Try it: A Sample Clean Eating Meal Plan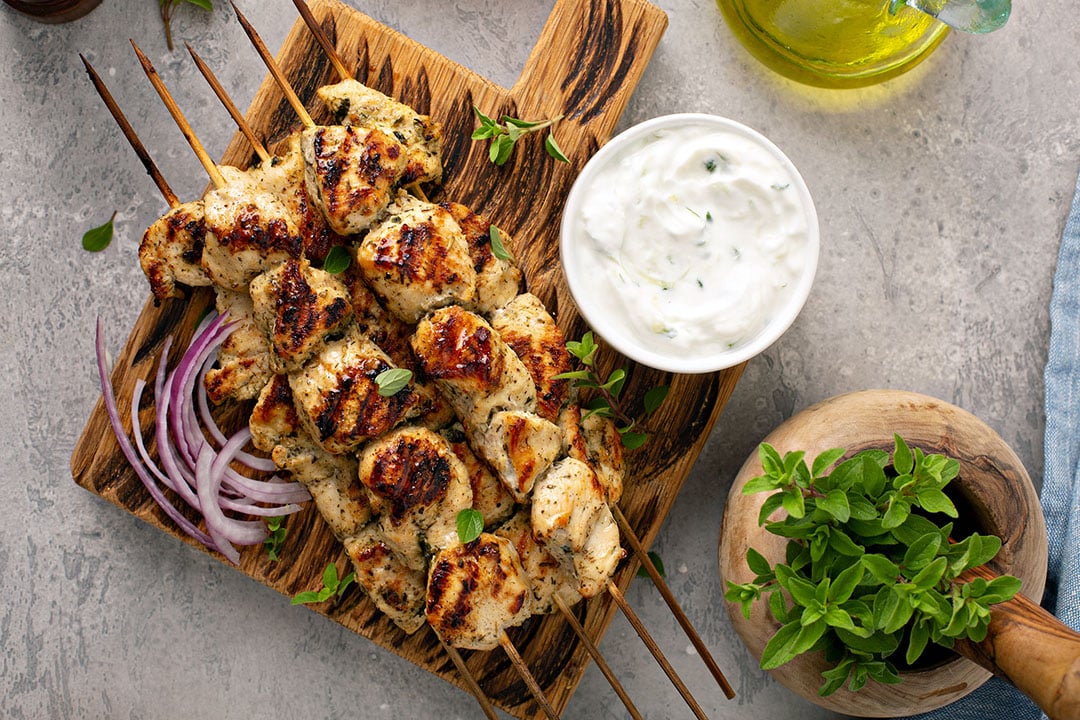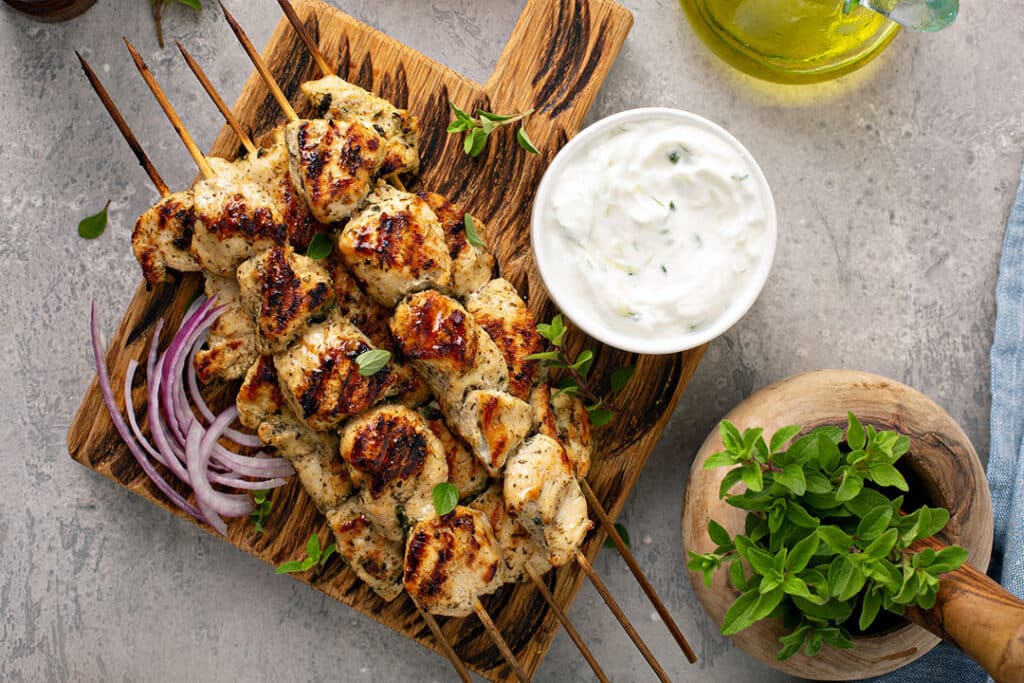 Let's put our clean eating tips into practice. There are countless ways you can combine the bounty of nature into a delicious day's worth of meals and snacks. Here's one simple clean eating meal plan:
Breakfast – Fritatta with eggs, spinach, onions, and sweet potatoes.
Snack – Apple wedges with almond butter and cinnamon. Green tea with lemon.
Lunch – Mediterranean grilled chicken kabobs with cucumber and tomato salad. Hummus, olives, and carrots.
Snack – 1 cup of natural, unsweetened yogurt, ¼ cup raspberries, and 2 tablespoons of chopped pistachios.
Dinner – Quinoa with baked salmon, roasted cherry tomatoes, and roasted zucchini. Side salad with homemade herb vinaigrette. 
Clean Up Your Health with Clean Eating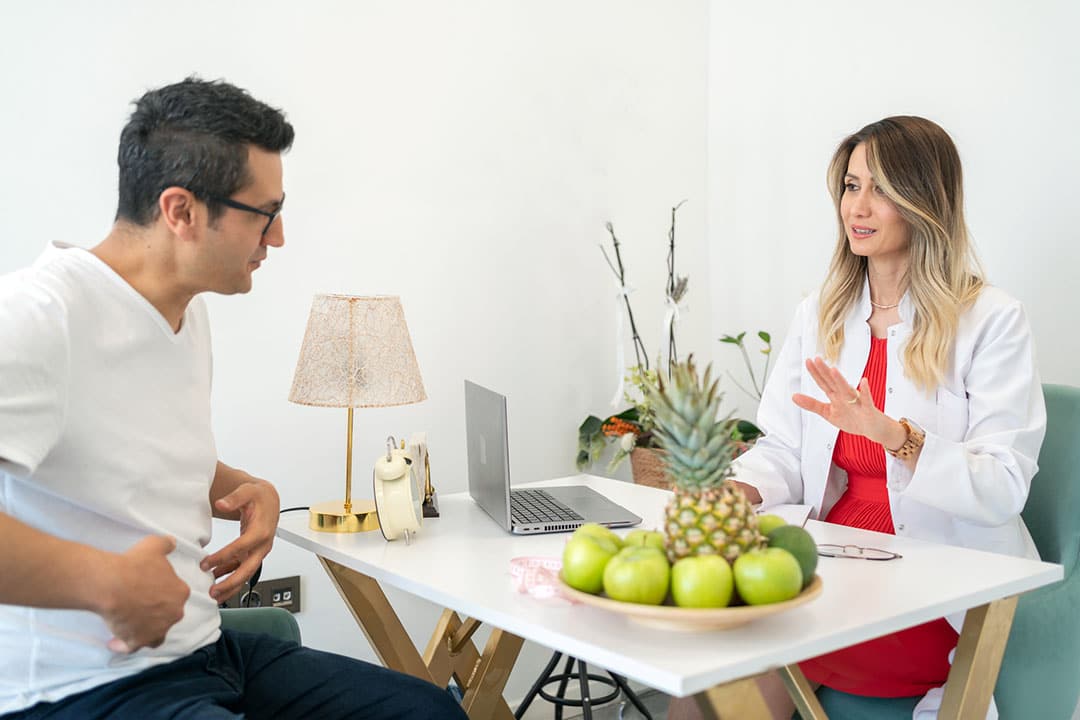 If the idea of clean eating has whet your appetite, let's set the table for your success. The clean eating diet is an approachable way to eat well, especially when you have the right support. Get started the smart way with these three steps: 
1) Do a cleanse to start with a fresh slate.
Clean eating will lead to incredible changes in your health. But, it can take time. Usually, at least 4-6 weeks of strict clean eating is needed to feel significant changes. Or, you can jumpstart your progress with a full-body detox.
Doing a detox before starting a clean eating diet can lead to faster, better results from your new healthy diet. Aceva's Ulitmate Body Cleanse is the most effective way to do just that. This program was designed to help you clear away the excess toxins of a standard diet, reduce junk food cravings, and give your body the reset it needs. In just 10 days, you'll have a fresh, clean slate to continue your clean eating journey. 
2) Gather your go-to resources for delicious, simple recipes. 
Eating clean doesn't feel like you're missing out when you have a host of tempting recipes to try. Search the web for clean eating recipes, Whole 30 recipes, paleo recipes, Mediterranean diet recipes, or plant-based recipes to find some inspiration. Or, invest in a few clean-eating cookbooks. 
3) Stay on track with a functional nutrition plan.  
For most people, it's easy to get motivated to start eating clean, but hard to keep that motivation going. That's where the support of a functional nutritionist comes into play. 
At AlignLife, our functional nutritionists help you determine exactly which foods will help you reach your health goals based on your symptoms, lifestyle, and lab results. They'll also help you develop personalized meal plans that focus on these foods while keeping your palate satisfied. 
Experience the Power of Food as Medicine.
Schedule a visit with an AlignLife practitioner to start your path to a cleaner plate – and better health – today.