Your brain uses spinal nerves to communicate with every part of your body. That means your spine wellness impacts how well you move and function.
The spine is a remarkable and intricate structure that plays a crucial role in maintaining our overall wellness. But, it can also be the source of pain, irritation, and a laundry list of frustrating symptoms. 
If you've been struggling with symptoms or health issues that won't let up, the missing piece could be your spine. 
The Spine and Its Functions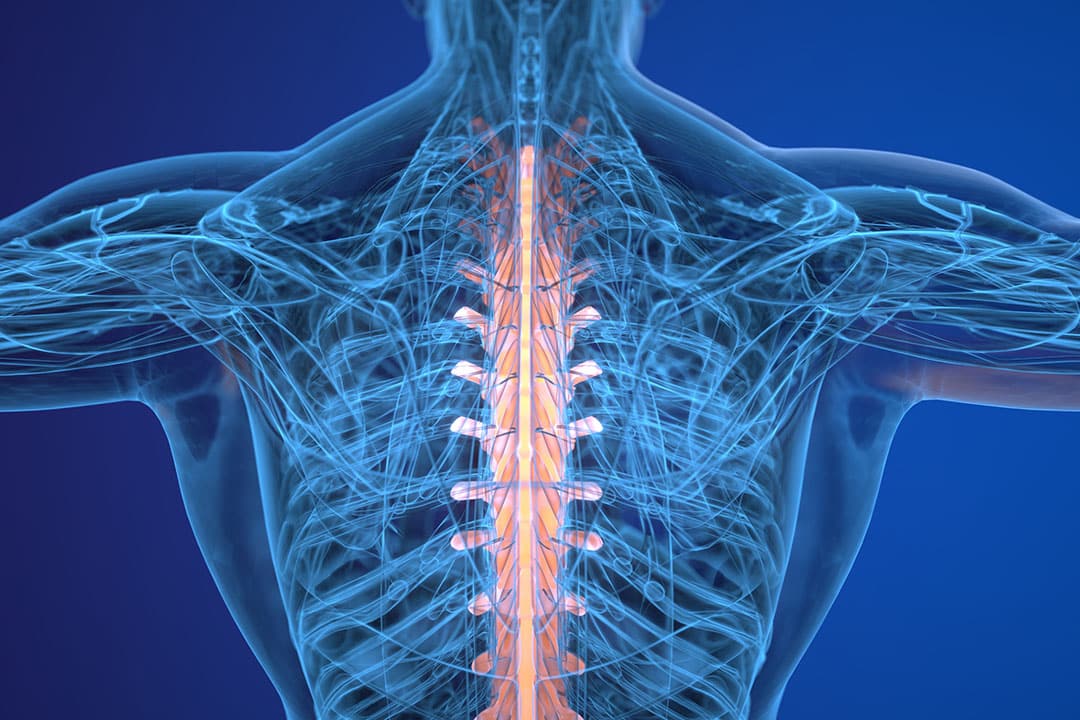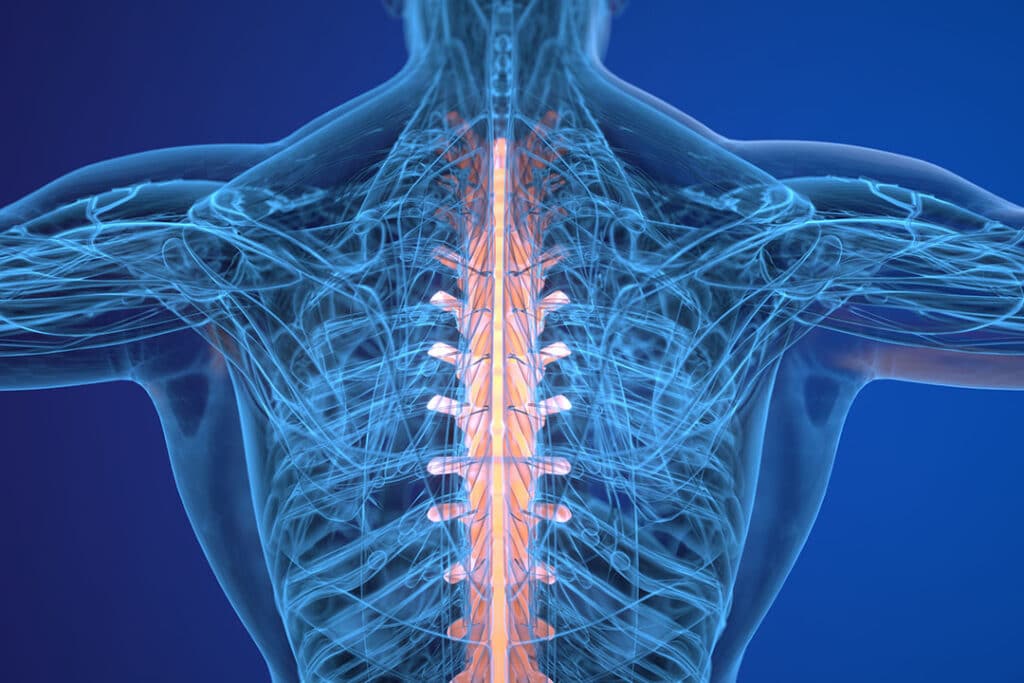 The spine does so much more than help us stand upright; it provides support, stability, and protection to the delicate nervous system. To understand how the spine can play a role in our overall health and well-being, it's important to understand exactly what the spine is and what it does.
The spine consists of 33 bones called vertebrae, which are divided into five regions: cervical, thoracic, lumbar, sacral, and coccygeal. Each region has distinct characteristics that contribute to its specific functions. 
The cervical region is located in the neck. It contains seven vertebrae and supports the weight of the head while allowing for a wide range of motion. 
The thoracic region corresponds to the mid-back. It consists of twelve vertebrae and provides stability to the upper body while protecting the vital organs in the chest cavity. 
The lumbar region is found in the lower back. It has five vertebrae and is responsible for bearing the weight of the upper body and providing flexibility for various movements. 
The sacral region forms the back portion of the pelvis. It consists of five fused vertebrae and is necessary for pelvic stability. 
The coccygeal region is the end of the spine. It is a vestigial or "remnant" of the tailbone and is made up of four fused vertebrae.
Each of these vertebrae has a central hole, or canal, and together they form the spinal canal or "vertebral column" that acts as a shield for the spinal cord. The spinal cord is a vital part of the central nervous system and our main line of communication from the brain to the rest of the body. Without the protection of the vertebral column, the delicate spinal cord would be extremely vulnerable to injury. 
The vertebral column not only protects the spinal cord but also provides bony attachment points for muscles, ligaments, and tendons that allow us to move. Discs are made of fibrous cartilage that lie in between each vertebra to cushion the bones and give us flexibility. 
An aligned spine is a healthy spine. When the vertebral column is in alignment, the spinal cord and spinal nerves can function properly, which allows the brain and organ systems to function properly as well. A healthy alignment also means we can move freely without pain or obstructions. 
When the spine is misaligned, however, the whole system can become imbalanced. Misalignment or compression of the spinal nerves can result in pain, numbness, weakness, or other neurological symptoms. The intervertebral discs may bulge or rupture, and pressure can be put on the spinal cord which can lead to a wide range of neurological issues. 
How Spinal Misalignments Affect Other Body Systems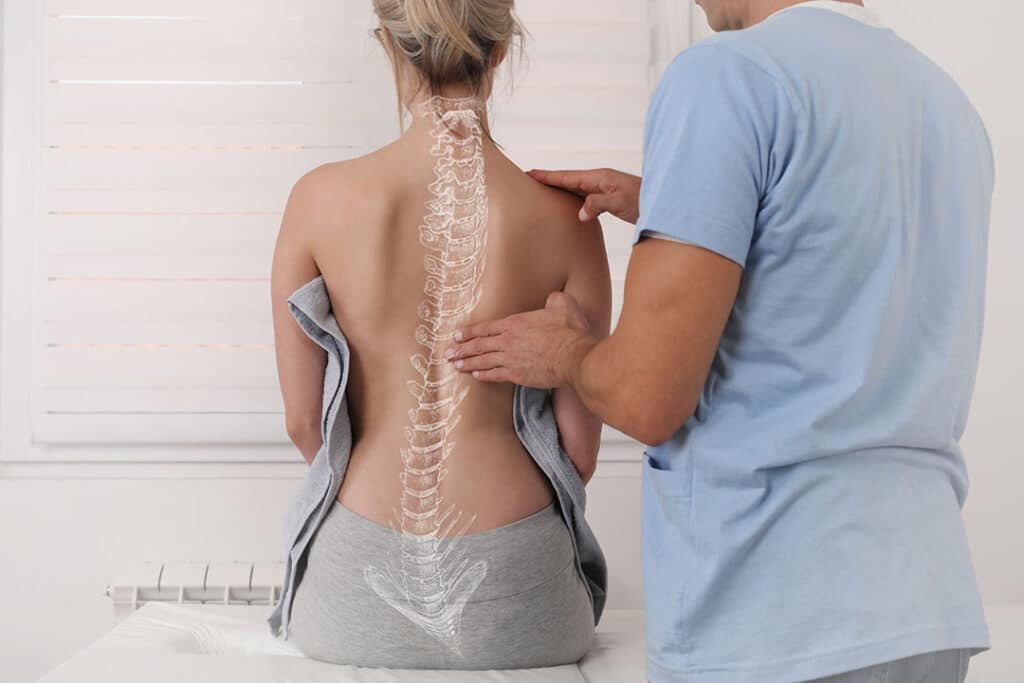 Your body has a brilliant way of telling you when something is off, as long as you understand its language. Since our body can't "talk" to us, it uses sensations and symptoms to alert us to areas that need support. 
When there are issues within the spine, it often manifests as symptoms in other areas of the body due to the spine's connection to the vast network of outside, or "peripheral," nerves. These nerves extend from the spinal cord to various regions of the body and can be impacted by spinal misalignments or other structural changes, leading to a range of symptoms such as pain, tingling, numbness, or muscle weakness. 
You can track where your spinal issues are based on where you experience your symptoms. Let's take a closer look:
The Cervical Spinal Nerves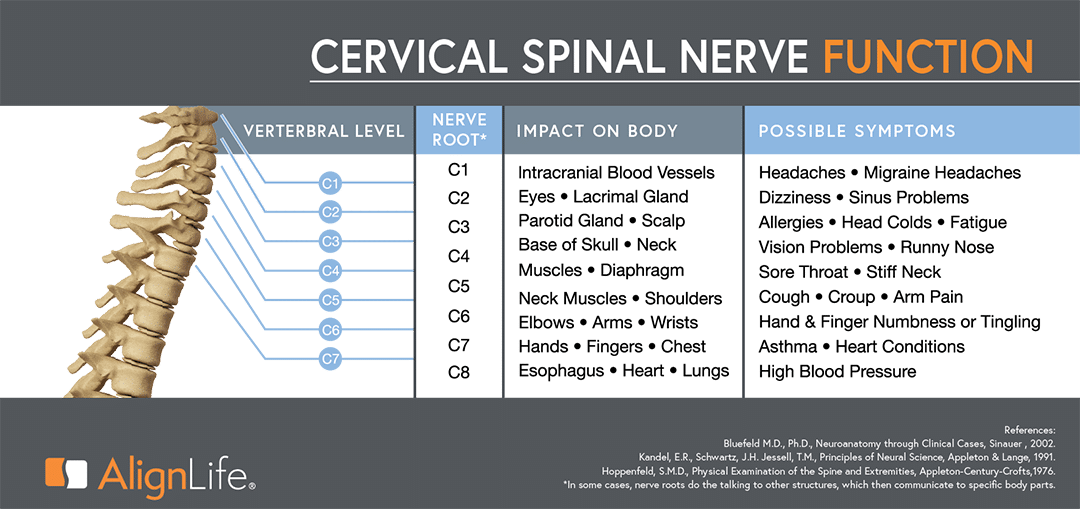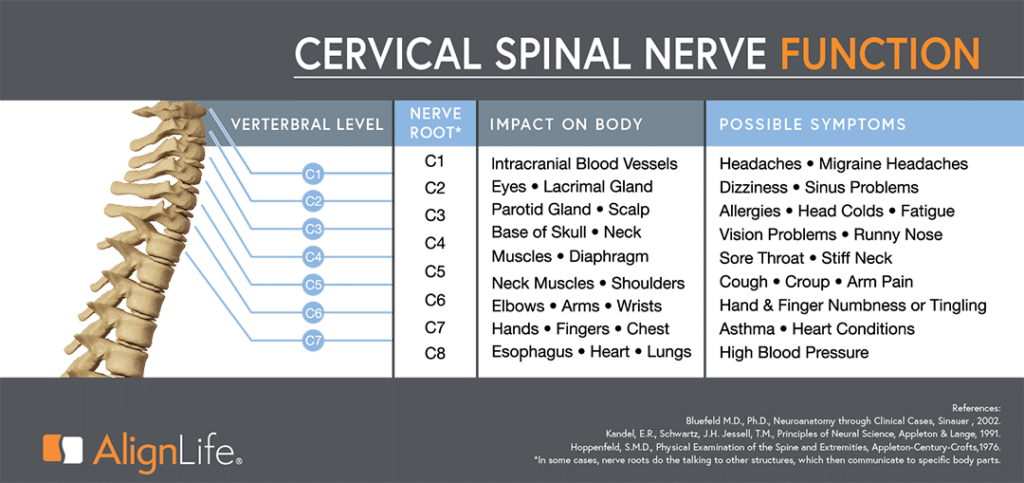 The cervical spine is the uppermost part of the spine and connects mainly to the neck, head, and upper body. These misalignments, called cervical subluxations, often lead to neck pain, pain spreading to the shoulders and arms, headaches, and even tingling or numbness in the hands. These misalignments affect blood flow to the brain and face, possibly causing issues like migraines and sinus issues. They also connect to the organs of the chest, which can lead to difficulty breathing or poor heart function. 
The Thoracic Spinal Nerves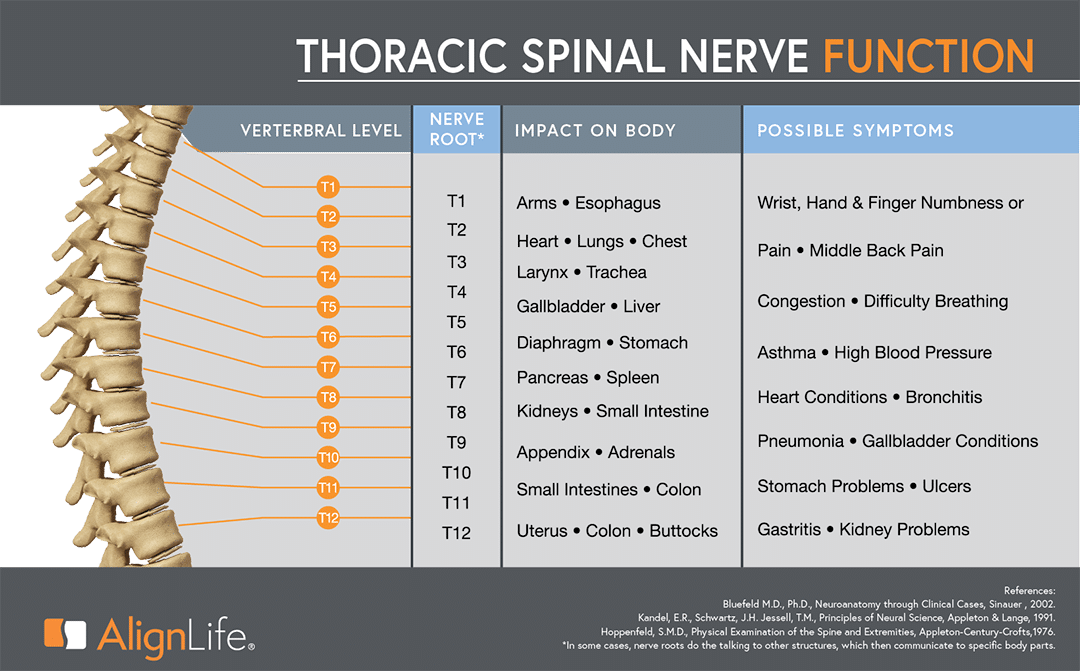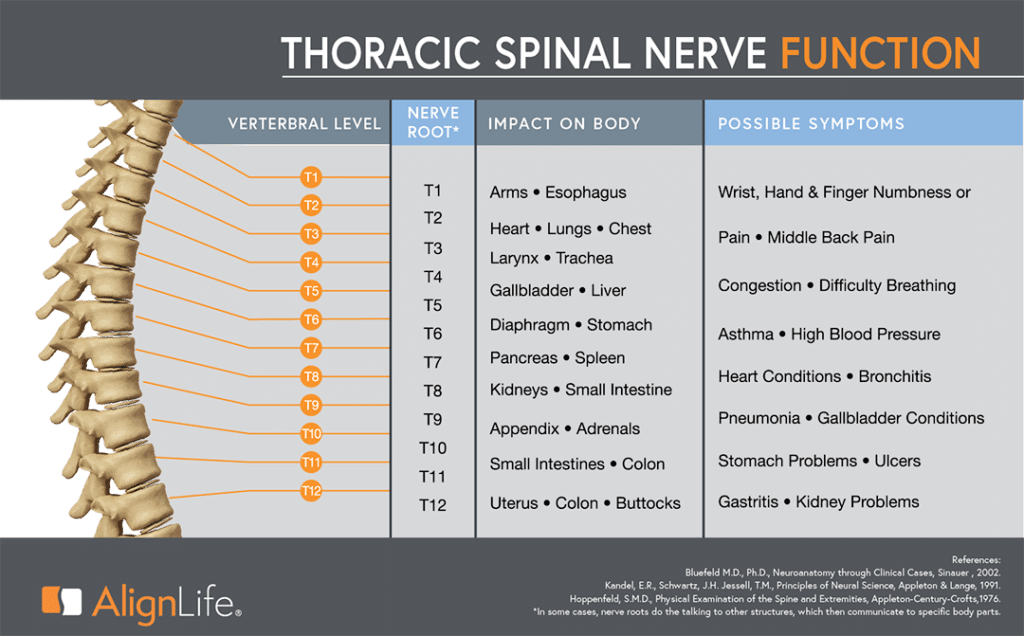 The thoracic spine forms the middle portion of the vertebral column, linking to the chest and mid-back area. Misalignments in this area are known as thoracic subluxations, and they commonly cause mid-back discomfort and muscle tension. Because the thoracic spine and nerves connect to organs in the chest and abdomen, issues with breathing and digestion are also possible signs of thoracic subluxations. Finally, since the thoracic spine is closely tied to the ribcage, subluxations can contribute to postural problems and affect the overall stability and mobility of the upper body.
The Lumbar and Sacral Spinal Nerves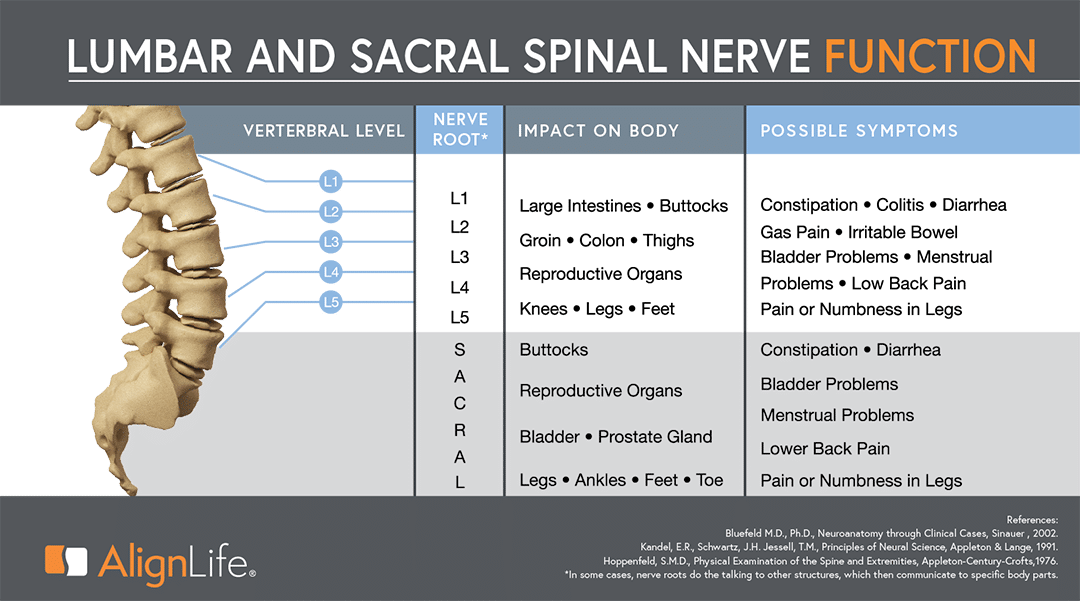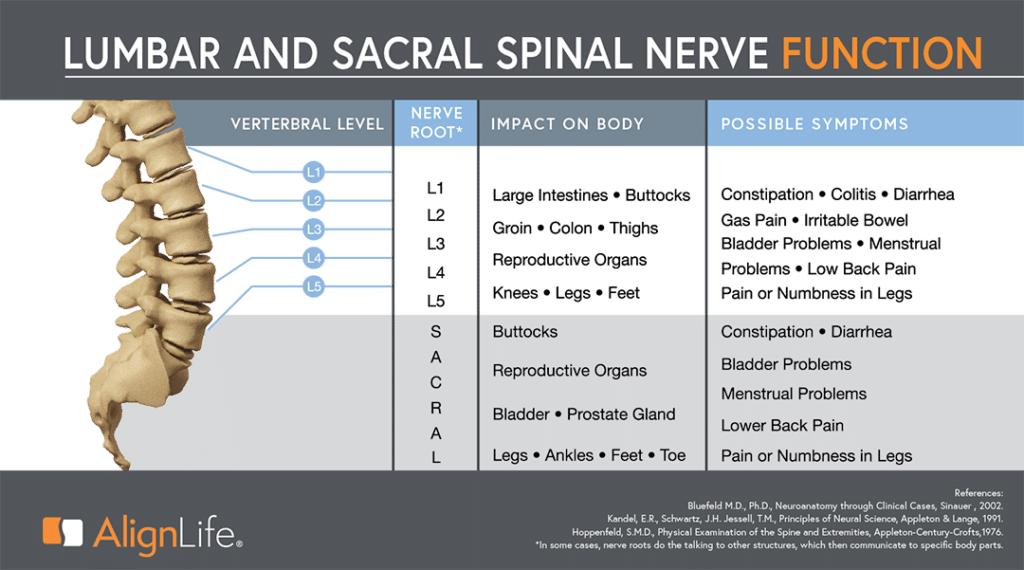 The lumbar spine sits in the lower back and supports the weight of the upper body. Misalignments in the lumbar region (lumbar subluxations) are a common cause of low back pain, stiffness, and limited range of motion. These misalignments can also irritate the nerves that extend to the lower body, potentially causing sciatic pain, numbness, or weakness in the legs. 
The lumbar and sacral spine connect to the pelvis. Subluxations in these areas may interfere with your pelvic balance. They can also impact the reproductive and lower digestive organs, potentially leading to urinary problems or difficulties with reproductive function.
Spinal Misalignments and the Most Common Health Issues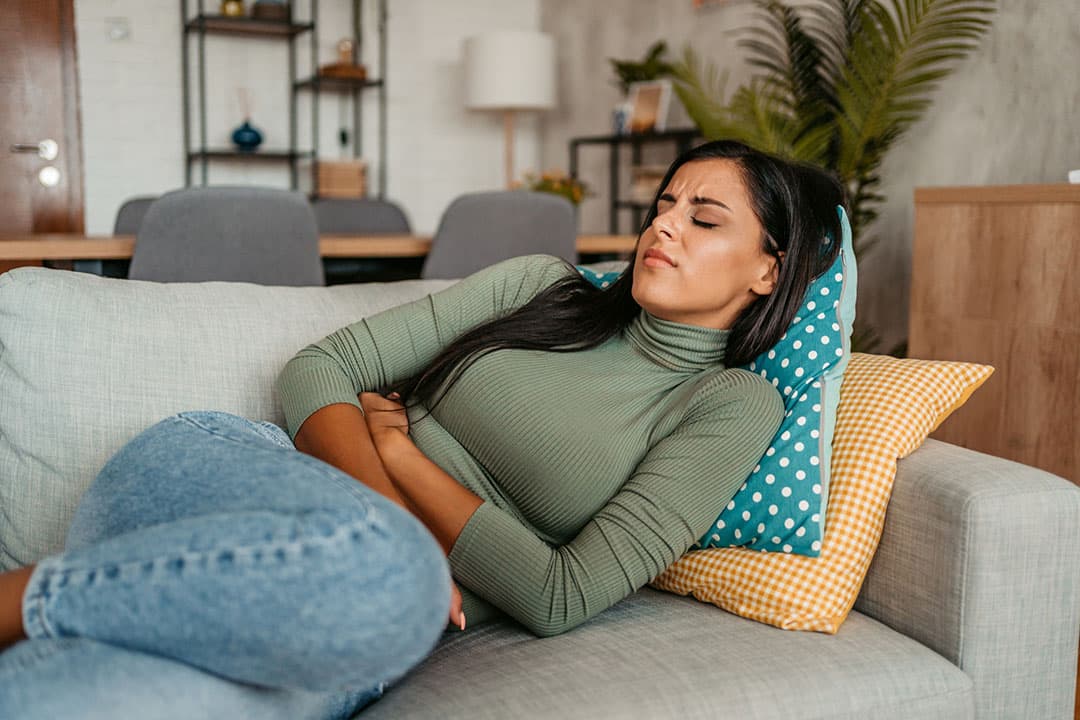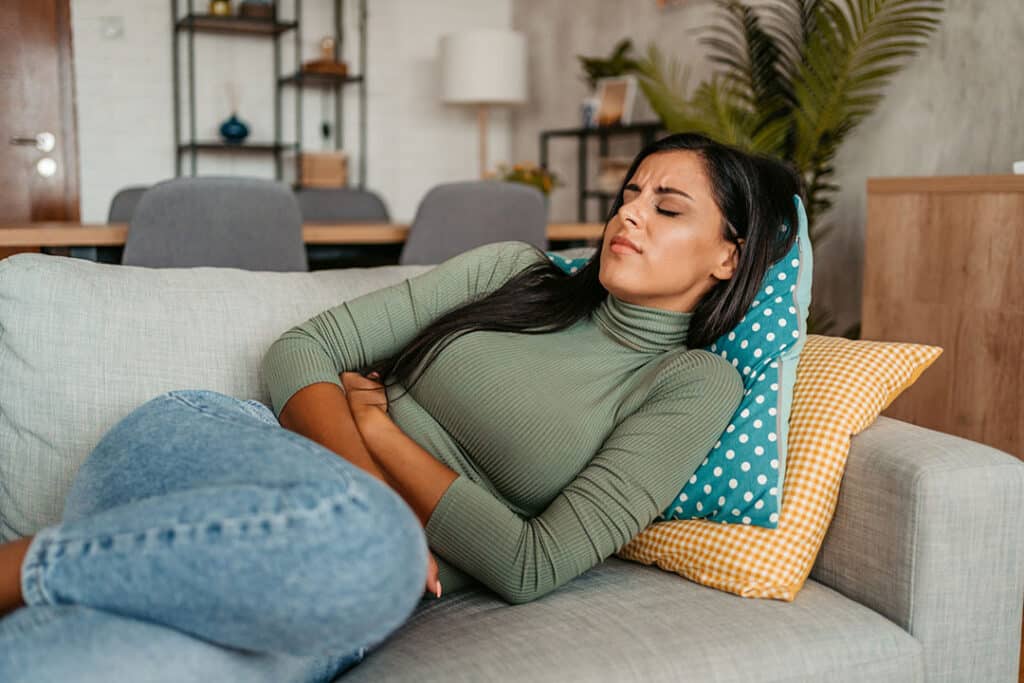 The spine provides us with stability, mobility, and neural communication. But when misaligned, the spine can also be a key culprit in our most frustrating health conditions and symptoms. Let's explore some common issues and see how spinal misalignments could be at the root. 
1) Frequent Illness (Immune Function)
If you regularly feel under the weather, your body's immune system isn't working as well as it could. Spinal misalignments can disrupt the nervous system's ability to coordinate immune responses, potentially leading to a weakened immune system. When communication between the brain and immune cells is compromised, the body may struggle to defend itself against pathogens, resulting in increased susceptibility to frequent illnesses.
It may sound strange that your runny nose and itchy eyes could be related to your spine and not just the pollen in the air. But, when the spine is misaligned, it can prevent your immune system from functioning properly. When nerves responsible for regulating immune responses are compromised, the body might overreact to allergens, leading to heightened seasonal allergies, allergic reactions, and symptoms.
Misalignments in the upper cervical spine can impact the nerves connected to the ears. This often causes referred pain and ear discomfort. These misalignments can also disturb the fluid balance in the inner ear, which may lead to earaches and feelings of imbalance.
The inner ear contains a delicate system that helps you stay balanced. When there are spinal misalignments in the upper neck, this can disrupt your balance and orientation which makes you feel dizzy, like the room is spinning or you're not steady on your feet.
Your spinal cord and spinal nerves play a key role in managing your blood pressure. When there is a misalignment in the spine, it may put pressure on the nerve pathways that help regulate blood pressure and lead to hypertension.
Leg pain and cramping may seem like they are issues with your muscles, but your lumbar nerves may be the root cause. Misalignments in the lumbar spine can lead to compression of nerves that control muscle function in the legs. This compression can disrupt normal nerve signaling, potentially leading to muscle spasms, cramps, and discomfort.
The digestive system and the nervous system are intricately tied – so much so that the gut has its own nervous system (the enteric nervous system). When spinal misalignments disrupt the communication between the brain and digestive organs, it's common to experience poor digestion, bloating, abdominal pain, or acid reflux (even if you change your diet). 
9) Bladder and Bowel Issues
The lumbar and sacral spinal nerves control the bladder and bowels. A misalignment in these areas can prevent regular urinary and bowel movements, and lead to issues like incontinence, irregular bowel movements, and constipation. 
Just as the lower spine relates to the bladder and bowels, it also influences the reproductive organs. Spinal misalignment in this region may be at the root of reproductive issues like irregular menstrual cycles, menstrual pain, fertility challenges, or discomfort during pregnancy.
It's no surprise that the spine and brain are closely connected. But did you know that your spine health can also influence your mood? Spinal misalignments can impact the nervous system's ability to regulate mood-related neurotransmitters, which can lead to mental health conditions such as mood swings, irritability, anxiety, and depression.
Hormones are your body's chemical messengers. But to stay in balance, they need to have reliable communication from your endocrine system to the brain. Unfortunately, misalignments in the spine can easily disrupt the intricate hormonal feedback loops that rely on proper nerve communication. These disruptions can lead to imbalances in hormone production and regulation that can affect a wide range of body processes – from metabolism to mood balance to menopause.
Holistic Approaches to Spinal Wellness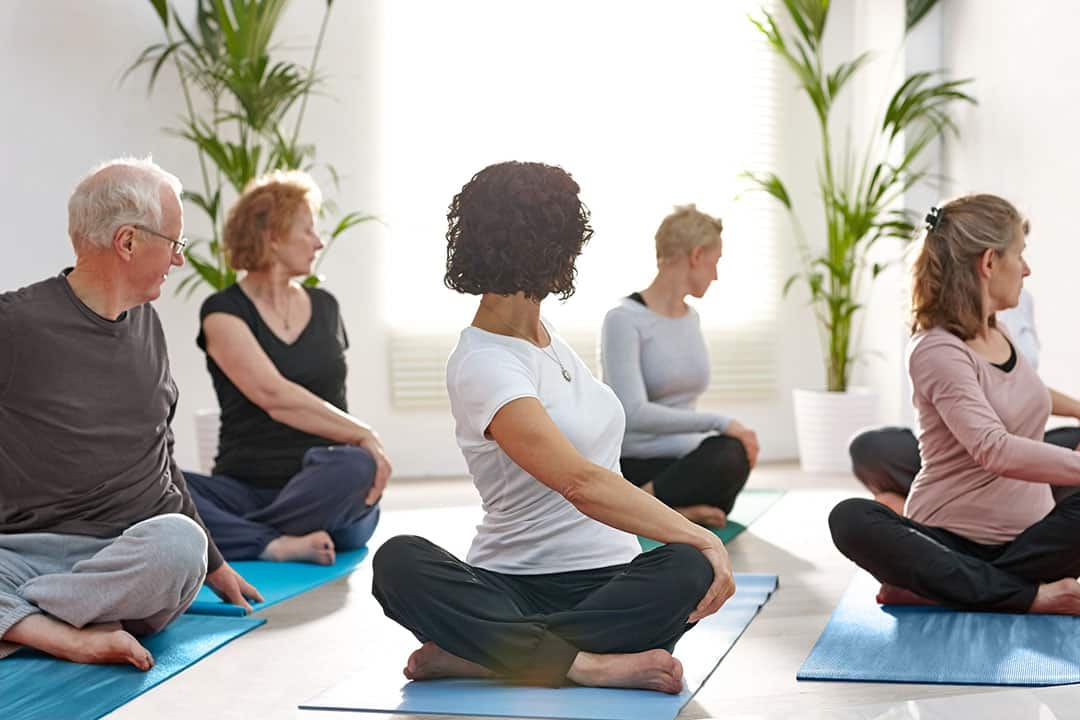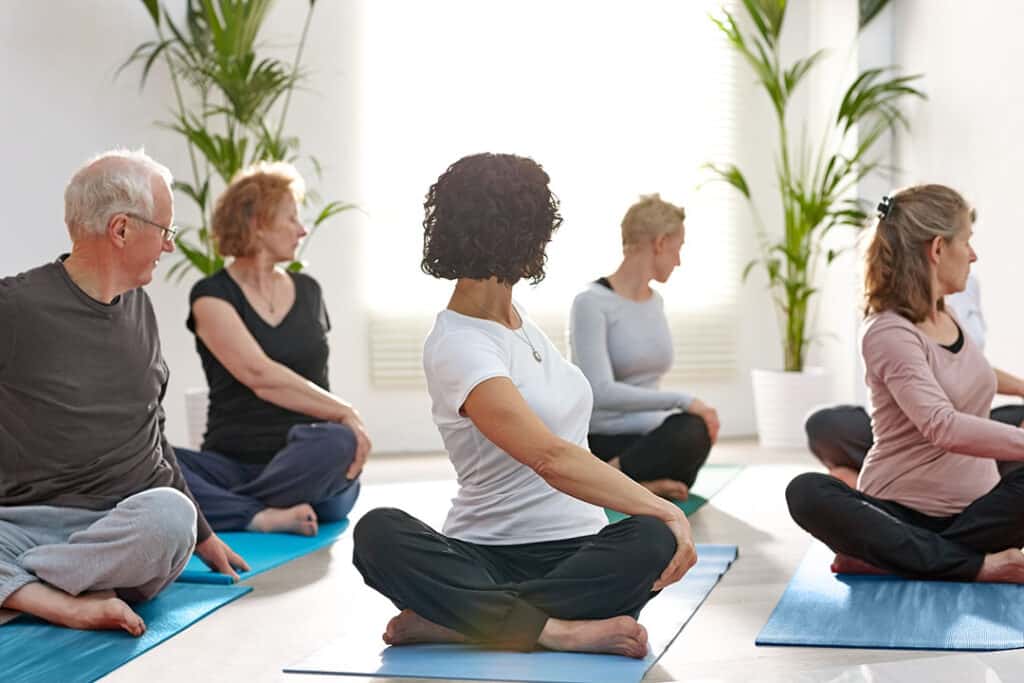 The spine plays a huge role in our health, from head to toe. Thankfully, there are many ways to avoid some of these common spine-related health issues and live a more active, healthy life. Here are a few ways to start: 
> Stick to a healthy exercise routine.
Movement is key to a healthy spine, and a healthy life. Regular exercise ensures the spine stays lubricated, flexible, and strong. Some of the best exercises for spinal health are core exercises, swimming, pilates, yoga, and mobility stretches. 
One of the spine's main roles is helping us stay mobile and flexible. Spending time each day stretching helps to lengthen tight muscles that can pull the spine out of alignment. It also improves the range of motion in joints, allowing for smoother movement and reducing the risk of strain on the spine. Check out these stretches for the neck, stretches for the low back, and the lower body to create your daily routine.  
Having a good posture is one of the most impactful things you can do to keep your spine in healthy alignment. But it's often easier said than done! When sitting, make sure your feet are flat on the floor, your back is straight, and your shoulders are relaxed. Avoid slouching or hunching over, as this can strain your neck and back muscles. When standing, distribute your weight evenly on both feet, engage your core muscles, and keep your shoulders back. Regularly correcting your posture and practicing stretches can help prevent the development of spinal issues and support a healthier, pain-free lifestyle.
> Give your home and office an ergonomic makeover.
Ergonomics is the science of designing and arranging our environment to fit our bodies, optimizing comfort, efficiency, and safety. Consider adjusting your furniture and workstation to maintain proper posture while working, studying, or relaxing. Invest in an ergonomic chair and position your computer monitor at eye level to reduce strain on your neck and back. It's also important to incorporate standing breaks, stretching routines, and ergonomic accessories like lumbar supports can further support a healthy spine.
> Get massages regularly.
Massages are a great way to unwind – mentally and physically. Massage helps to soothe inflammation around your spine and relax spinal muscles. This helps to prevent the spine from falling into patterns of misalignment and can help you manage or prevent pain. 
Chiropractic care is the gold standard when it comes to looking after your spine. If you're dealing with pain or any of the symptoms above, a visit to your AlignLife chiropractor can help pinpoint the issue and resolve your symptoms. What if you're already in good shape? A regular chiropractic visit helps you maintain proper spine alignment and prevents these issues from surfacing in the future. 
Wellness Starts with the Spine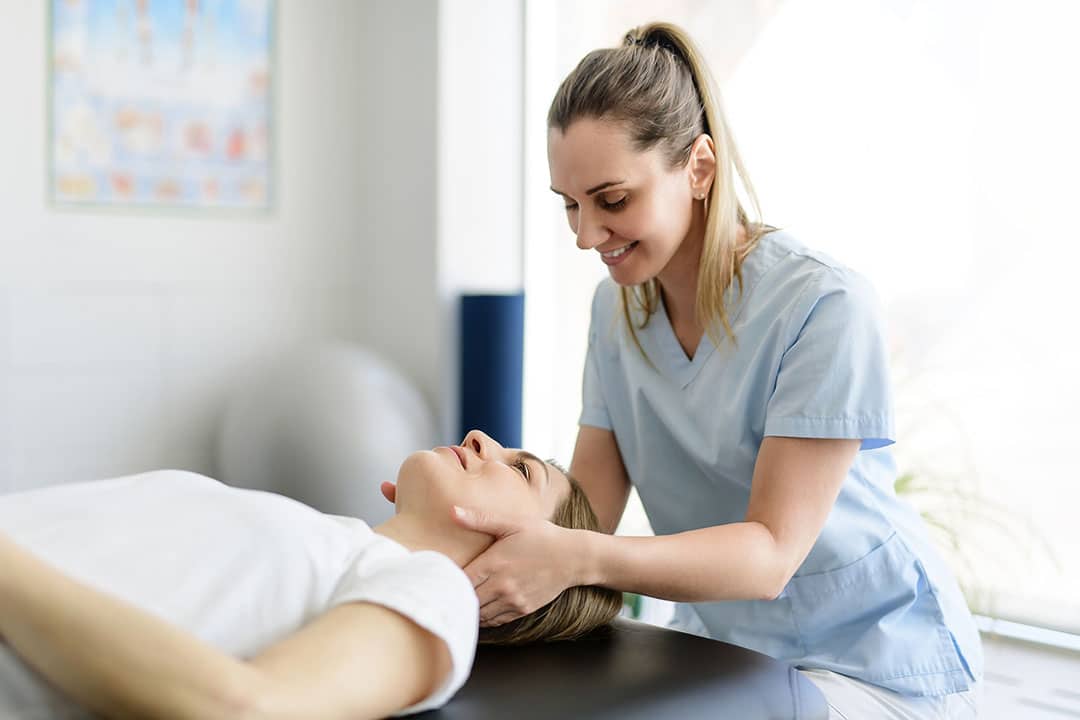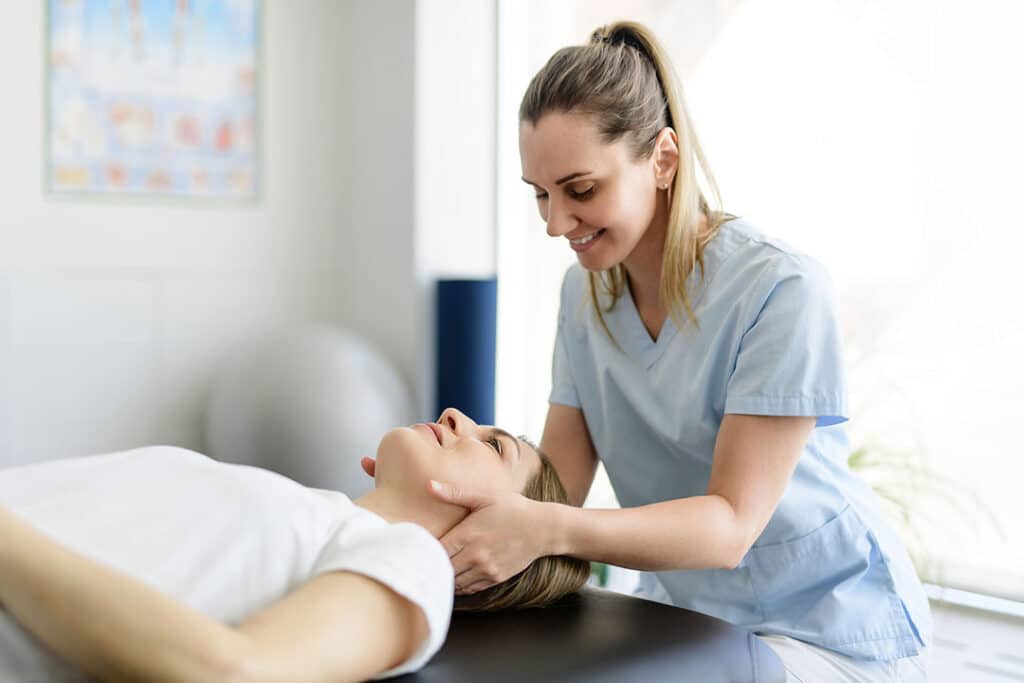 Many of our most common health issues – like headaches, digestive upset, and pain – can be directly linked to misalignments in the spine. But there's good news: When you use lifestyle habits or spinal therapies to realign your spine, you alleviate these symptoms and help your entire body to function optimally. 
Tired of living with unresolved symptoms and pain? AlignLife is here to help. Contact us to learn more about how we can help you live a healthier, more active lifestyle, or book a visit with your local AlignLife Chiropractic and Natural Health Center to get started today.