Massage therapy and spa massages are both great ways to help your body relax. But one may offer more proven benefits.
While massage therapy and spa massages may seem similar, there are some key differences between them. In this article, we will explore the differences between massage therapy and spa massages, as well as what to look for in a licensed massage therapist.
Massage Therapy vs. Spa Massage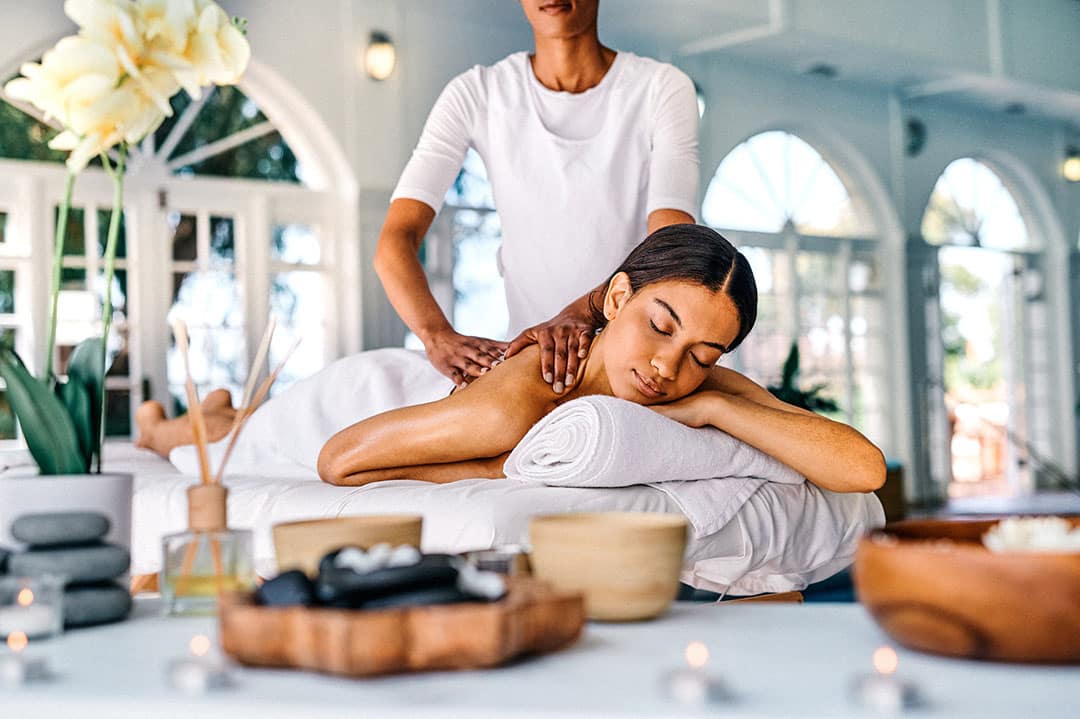 Massage therapy is a form of therapeutic massage that is focused on addressing specific medical conditions or injuries. It is typically performed by licensed massage therapists who have completed extensive training and education in anatomy, physiology, and massage techniques.
Massage therapists use a variety of techniques. This including deep tissue massage, Swedish massage, and trigger point therapy, to target specific areas of the body and relieve pain and tension. They also work with their clients to develop a treatment plan that is tailored to their specific needs and goals.
Spa massages, on the other hand, are typically designed to promote relaxation and rejuvenation. They are also often offered as part of a spa package. Some of the additional treatments these packages may include are aromatherapy, hot stone therapy, or body wraps.
Spa massages are generally less focused on addressing specific medical conditions or injuries and more focused on providing a luxurious and relaxing experience. While spa massages may provide some therapeutic benefits, they are not typically as effective at treating specific medical conditions or injuries as massage therapy.
What to Look for in a Massage Therapist?
When looking for a massage therapist, there are several important factors to consider. Here are some key things to look for:
1) Qualifications and Certifications
One of the first things to learn is if your massage therapist is licensed or certified by your state or region. This indicates that they have met the necessary training and education requirements to provide safe and effective massages.
Next, look at the massage therapist's experience in the field. Find out how long they have been practicing and if they have expertise in specific massage techniques that align with your needs.
If you have specific concerns or conditions, such as sports injuries, chronic pain, or pregnancy, look for a massage therapist who specializes in those areas. They will have the knowledge and skills to address your specific needs effectively.
4) Referrals and Recommendations
Ask for recommendations from friends, family, or healthcare professionals who have had positive experiences with massage therapists. Online reviews and testimonials can also provide insights into the therapist's reputation and the quality of their services.
5) Communication and Listening Skills
A good massage therapist should be an attentive listener, taking the time to understand your specific needs, concerns, and goals. They should be able to communicate clearly and effectively, explaining the treatment plan and any relevant information about the massage.
6) Compatibility and Comfort
It's important to feel comfortable and at ease with your massage therapist since you will be in a vulnerable position during the session. Trust your instincts and choose someone with whom you feel a good connection and rapport.
Are All Massage Therapists Licensed?
Massage therapists are trained professionals who have completed extensive education and training in anatomy, physiology, and massage techniques. They work with their clients to develop a treatment plan that is tailored to their specific needs and goals, and they use a variety of techniques to address specific medical conditions or injuries.
Most states require massage therapists to have a license to practice massage therapy. This ensures clients that the massage therapist has met specific requirements as posted by the state regulatory board. The requirements for massage therapist licensing vary by state.
Want to See How Massage Therapy Can Benefit You?
Whether you are looking for a massage for relaxation or to address a specific medical condition or injury, it is important to choose a qualified and licensed massage therapist who can provide the appropriate treatment for your needs. Talk to your local AlignLife clinic about available massage services with a licensed massage therapist near you.