Sciatic pain shouldn't keep you from living a life you love. Keep reading to learn how to get lasting sciatica pain relief, return to your normal activities, and reach your best level of health 
Along with low back pain, sciatica pain is one of the most common pain conditions that keep Americans from working, playing, and even sleeping. In fact, at least 40% of us are bound to struggle with this nerve pain at some point in our lives. 
But sciatica doesn't have to rob you of your right to live life on your terms. The key to overcoming – and avoiding – sciatica pain is actually often very simple: know your triggers, practice smart stretching, and get the right treatment and support to keep pain at bay. Let's learn more about why we struggle with sciatica, and how we can find natural relief. 
Understanding Sciatica Pain
Sciatica is more than just a pain in the leg. Understanding the causes, symptoms, and risk factors of sciatica pain is essential to managing this condition effectively, and getting long-lasting relief. 
Sciatica pain originates from the sciatic nerve, which runs from the lower back down to the hips to the legs. The pain can range from mild to severe and can affect one or both sides of the body. While some people feel the pain mostly in their back and hip, others may feel it radiate down the length of the leg. 
Common Causes of Sciatica Pain
Sciatica pain is usually caused by compression or irritation of the sciatic nerve. So, what can cause this nerve to flare up?
1) A herniated or slipped disc
A herniated or slipped disc occurs when the soft inner portion of a spinal disc protrudes through the outer layer and presses against the sciatic nerve, causing pain.
Spinal stenosis occurs when the spinal canal narrows and puts pressure on the sciatic nerve.
Piriformis syndrome occurs when the piriformis muscle, located in the buttocks, becomes tight or spasms and irritates the sciatic nerve.
Spondylolisthesis is when one vertebra slips out of place, which can put pressure on the sciatic nerve.
In very rare cases, sciatica pain can be caused by a tumor or growth that presses against the sciatic nerve. 
Symptoms of Sciatica Pain
Everyone experiences pain conditions slightly differently. But if there's pressure on the sciatic nerve, you're likely going feel symptoms like these:


Sharp pain in the lower back or buttocks that may extend down to the leg or foot
Numbness or tingling sensation in the leg or foot
Muscle weakness in the affected leg or foot
Difficulty in moving the affected leg or foot
Pain that worsens while sitting or standing for long periods
Who is at Risk for Sciatica Pain?
Sciatica pain can affect anyone, but there are some factors that can increase your risk of developing this condition.
As we age, the body undergoes wear and tear – and the spine is no exception. That's why older adults are at a higher risk of developing sciatica pain.
When you gain weight, your spine has to work harder to support your body, especially the lower back area, which bears most of the weight. The extra weight can also lead to the development of a herniated or slipped disc, which is one of the most common causes of sciatica pain.
>> Occupation and hobbies
Jobs, hobbies, or anything that you spend a lot of your time doing can eventually affect your body. For instance, activities that require prolonged sitting or standing, such as truck driving, office work, or construction work, can increase the risk of developing sciatica pain. These positions put pressure on the lower back, which can lead to sciatic nerve compression.
If you have diabetes, you may also be at a higher risk of developing sciatica pain. Diabetes can damage the nerves, including the sciatic nerve, making it more susceptible to compression or irritation.
Some people may have a genetic predisposition to developing certain spine and nerve conditions like sciatica. 
6 Triggers of Sciatica Pain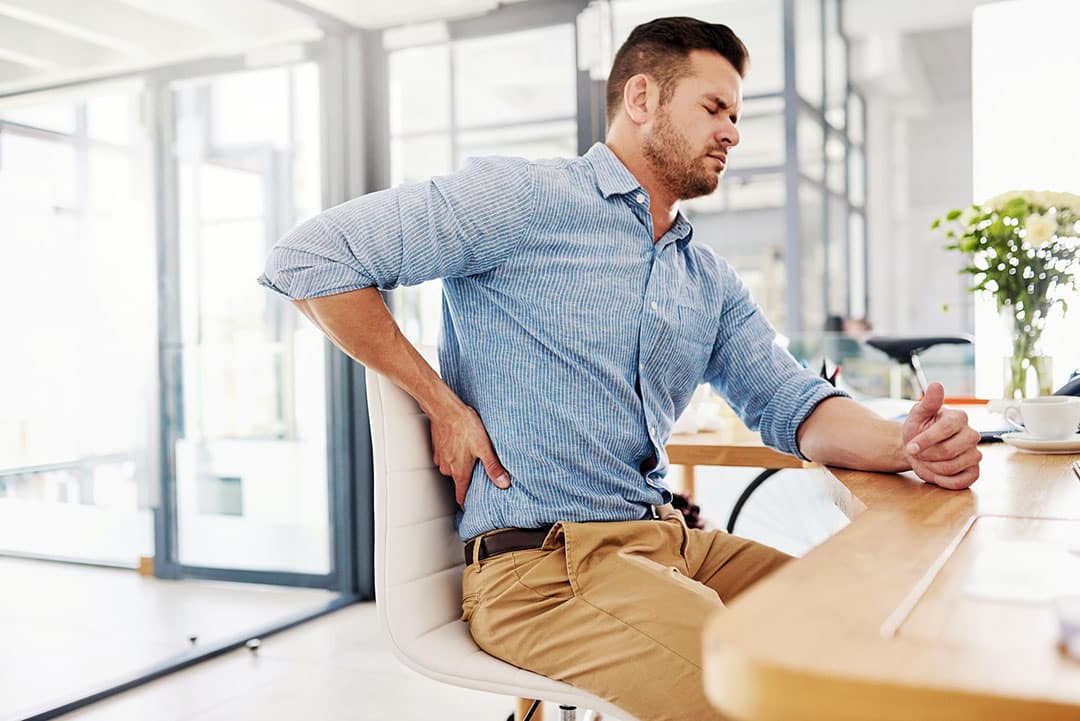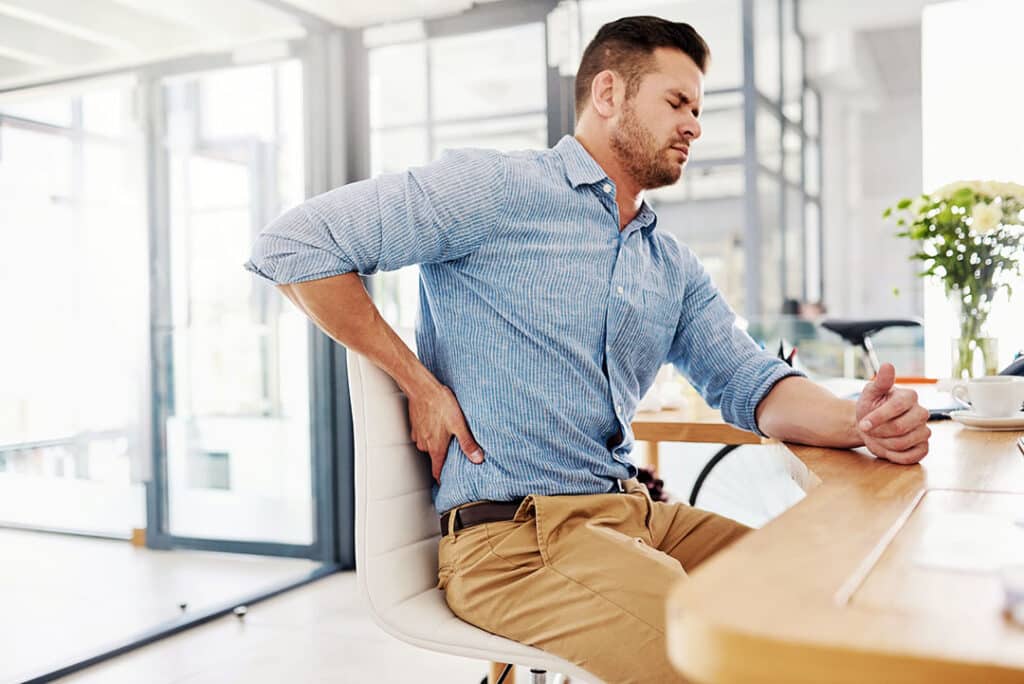 Sciatica pain can be debilitating, which is why avoiding pain triggers is essential to getting the relief you need. Sciatica pain can be triggered by a variety of factors, including everyday activities, injuries, medical conditions, and even simple lifestyle habits. By understanding the common triggers of sciatica pain, you can take steps to prevent it from developing or worsening. 
For many of us, sitting for hours at a time is avoidable. Unfortunately, a sedentary lifestyle is linked to several chronic health problems, including back and sciatica. Sitting for extended periods of time, especially in an awkward or hunched position, puts pressure on the sciatic nerve and weakens the back muscles. Together over time, these issues lead to pain and other health issues. 
How to avoid this trigger
If you work a desk job or spend a lot of time driving, it's important to take breaks and stretch regularly. Set an hourly alarm on your phone to remind you to stand up, stretch, or take a water break. Using a standing desk and going for walks at lunch can also help you avoid developing sciatica pain from too much sitting. 
Along with sitting too much, the lack of a regular exercise routine can contribute to sciatica pain. Exercise not only helps keep the spine and muscles flexible to prevent pressure on the nerves but also helps us maintain a healthy weight.
How to avoid this trigger
Find an exercise or sport you love and stick with it! Exercise helps strengthen the back muscles, reduce pressure on the spine, and promote flexibility, which can all help reduce the risk of developing or worsening sciatica pain. Even simple exercises such as a daily walk or back mobility exercises can help you prevent sciatica pain from flaring. 
Do you tend to slump or slouch? Or maybe you lean heavily on one leg or the other. If so, you're not alone. From excessive tech use to non-ergonomic work set-ups, poor posture is one of the most common reasons we develop pain conditions. 
Poor posture can put extra pressure on the lower back and compress the sciatic nerve. This is especially true if you slouch or hunch forward when sitting or standing. Poor posture habits can also change your musculoskeletal structure over time, which can cause a range of pain issues as your body tries to compensate for the misalignments. 
How to avoid this trigger
Practicing good posture can help reduce the risk of developing sciatica pain, as well as improve your health overall. The best way to improve your posture is to become more aware of your body and take frequent "posture checks." When sitting at your desk, keep your feet placed firmly on the ground and avoid crossing your legs for long periods of time. Stretching, exercise, and chiropractic adjustments can also help guide your body back into healthy postural alignment. 
When you lift heavy objects, it can put a strain on your lower back muscles (especially if you use your back instead of your legs to lift). The muscles in your lower back may become tight and inflamed, which can put pressure on the sciatic nerve that runs through the area. This pressure can cause pain and discomfort that can radiate down the leg. Additionally, if you are lifting a heavy object and you suddenly twist or turn your body, it can cause a sudden jolt that puts additional stress on the lower back muscles and the sciatic nerve, increasing the risk of injury.
How to avoid this trigger
If you struggle with sciatica pain, try to avoid lifting heavy items whenever possible. If you must lift heavy objects, it's important to use proper lifting techniques and avoid twisting or bending your back. Practicing back strengthening exercises can also help you avoid straining your back when you do need to lift something heavy or large. 
Did you know that what you eat can have an effect on your sciatica pain? Sciatica, like most pain conditions, is inflammatory in nature. A diet high in sugar, processed foods, and unhealthy fats can promote harmful inflammation in the body, which exacerbates pain symptoms. Not getting the right nutrients can also lead to sciatica pain, as the bones, joints, and muscles all need certain nutrients to move properly.
How to avoid this trigger
Eating a healthy, anti-inflammatory diet rich in fruits, vegetables, whole grains, and lean proteins can help alleviate pain. Avoid processed foods and refined sugar as much as possible to keep inflammation levels low and support your body's ability to heal and prevent sciatica pain. Not sure what nutrients you are lacking, or what types of foods to eat to best support your body? A functional nutrition evaluation is the most effective way to determine the best diet for your body. 
Mothers-to-be often complain of low back and sciatic pain. As the baby grows and mom's body changes, this can put extra stress on the low back and the sciatic nerve which causes discomfort. 
How to avoid this trigger
Bringing new life into this world doesn't have to mean months of debilitating sciatica pain. Staying active during pregnancy and doing exercises that strengthen the back muscles can help reduce back, hip, and leg pain throughout pregnancy. 
Stretching and Exercises for Sciatica Pain Relief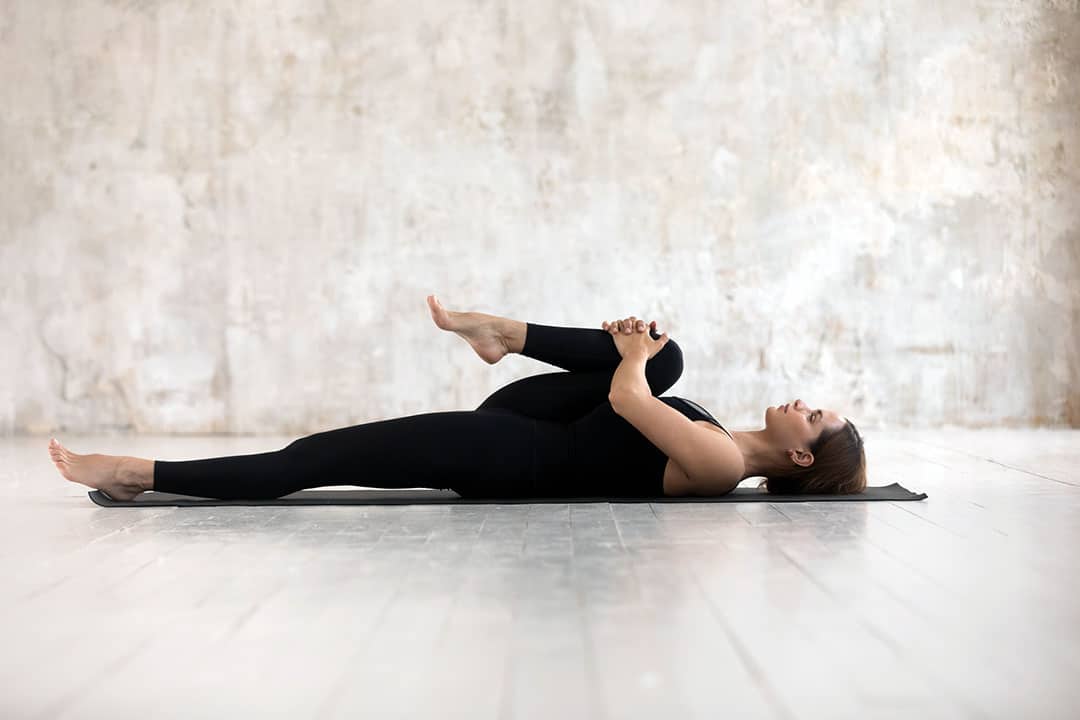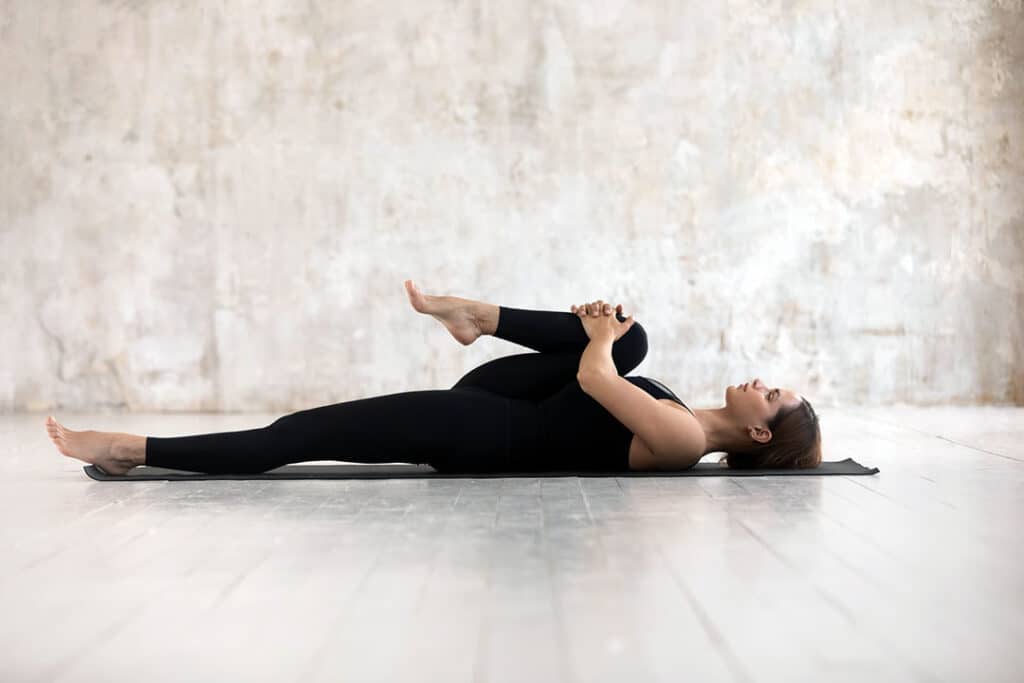 Whether your sciatica pain is mild or severe, it can affect your ability to work, attend social events, perform daily activities, and simply enjoy life. The good news is that there's a simple solution you can leverage every day to manage and relieve your sciatica pain: stretching. Let's explore how stretching can help, as well as some must-try stretches for sciatica relief.
Benefits of Stretching for Sciatica Relief
When it comes to sciatica pain relief, stretching is a simple and effective way to both relieve pain and prevent future flare-ups. Here's why stretching is an essential part of any sciatica self-care plan:
>> Relieves tension and increases flexibility
When your back and glute muscles are too tight, they put pressure on the sciatic nerve. Stretching regularly can help increase flexibility and reduce tension in these muscles, alleviating pain and discomfort. Along with preventing sciatica pain, these stretches can also help reduce upper back, neck, and shoulder pain, too. 
Tight muscles and poor posture restrict healthy blood flow. Stretching helps to loosen these muscles and improve overall circulation, delivering more oxygen and nutrients to the affected areas and reducing pain.
Stretching not only helps to alleviate sciatica pain, but it can also strengthen the back muscles, reducing the risk of future injuries and pain. When the back muscles are strong and flexible, they can better support the spine and prevent strain on the sciatic nerve. Additionally, stretching helps to improve posture, reducing the likelihood of developing poor posture habits that can contribute to sciatica pain. 
5 Stretches and Exercises for Sciatica Pain Relief ​
Stretching is a simple and effective way to prevent sciatica pain and improve your overall health. But, it's important to perform these stretches and exercises with proper form to avoid further injury or make your symptoms worse.
Remember to stretch slowly and gently, avoiding any sudden or jerky movements as these can trigger more pain. And if you're new to stretching, or it has been a long time since you exercised, consult your AlignLife chiropractor before jumping into a new exercise routine. They can help you find the right exercises, frequency, and intensity to find relief without overdoing it.
Here are a few other tips to help you get the most out of your stretching routine: 
Warm up before you stretch with a light walk.
Start with just a few repetitions and gradually increase as you build strength and flexibility.
Focus on breathing deeply and evenly throughout each exercise.
Try to work through these stretches at least twice per day.
Best for relieving sciatica pain that travels down the back of the leg.
Lie on your back and raise one leg while keeping it straight. Place a towel or strap around the ball of your foot and gently pull the leg towards you. Hold for 30 seconds and repeat on the other leg.
Best for relieving sciatica pain with tightness in the buttock.
Lie on your back and cross one leg over the other, placing your ankle on your opposite knee. Pull your knee towards your chest until you feel a stretch in your buttock. Hold for 30 seconds and repeat on the other side.
Best for relieving sciatica pain with tightness in the lower back and hip.
Lie on your back with your knees bent and feet flat on the floor. Bring one knee towards your chest and hold onto it with both hands. Hold for 30 seconds and repeat on the other side.
Best for relieving tension and improving flexibility in the entire spine, as well as sciatica pain prevention.
Start on your hands and knees, with your wrists directly under your shoulders and your knees under your hips. Inhale and arch your back, lifting your head and tailbone towards the ceiling. Exhale and round your spine, dropping your head and tailbone towards the floor. Repeat for 10 repetitions.
Best for sciatica pain caused by muscle weakness in the core or back.
Start on your hands and knees, with your wrists directly under your shoulders and your knees under your hips. Extend your right arm and left leg out straight, keeping them in line with your spine. Hold for a few seconds and return to the starting position. Repeat with the left arm and right leg. Do 10 repetitions on each side.
Lasting Relief for Sciatica Pain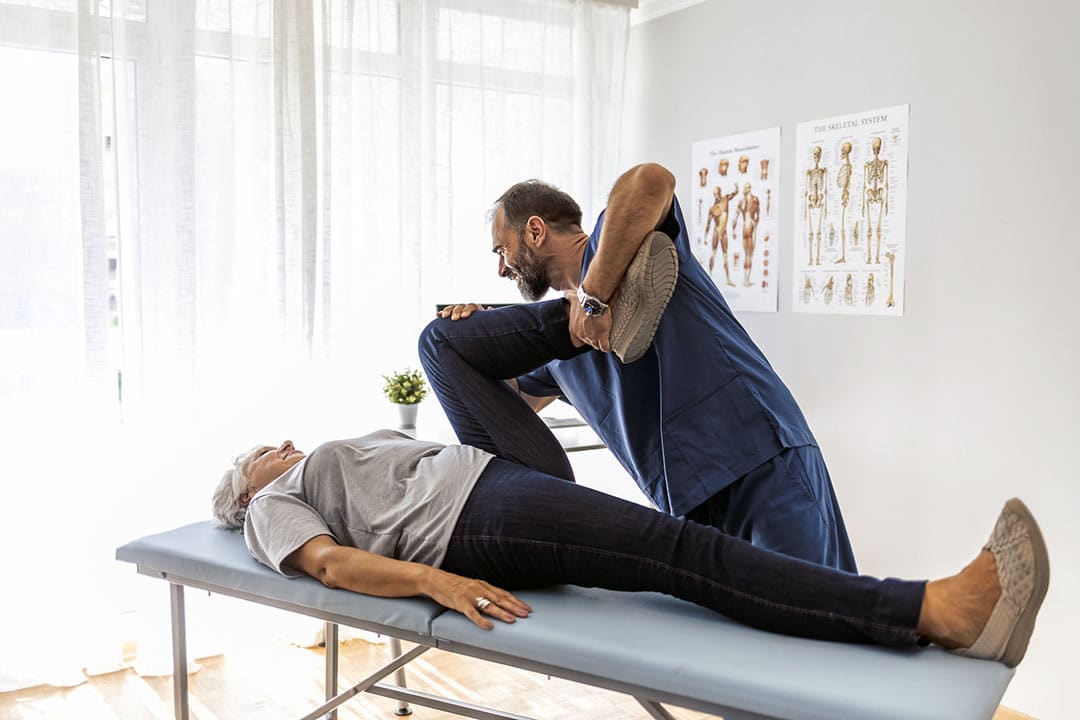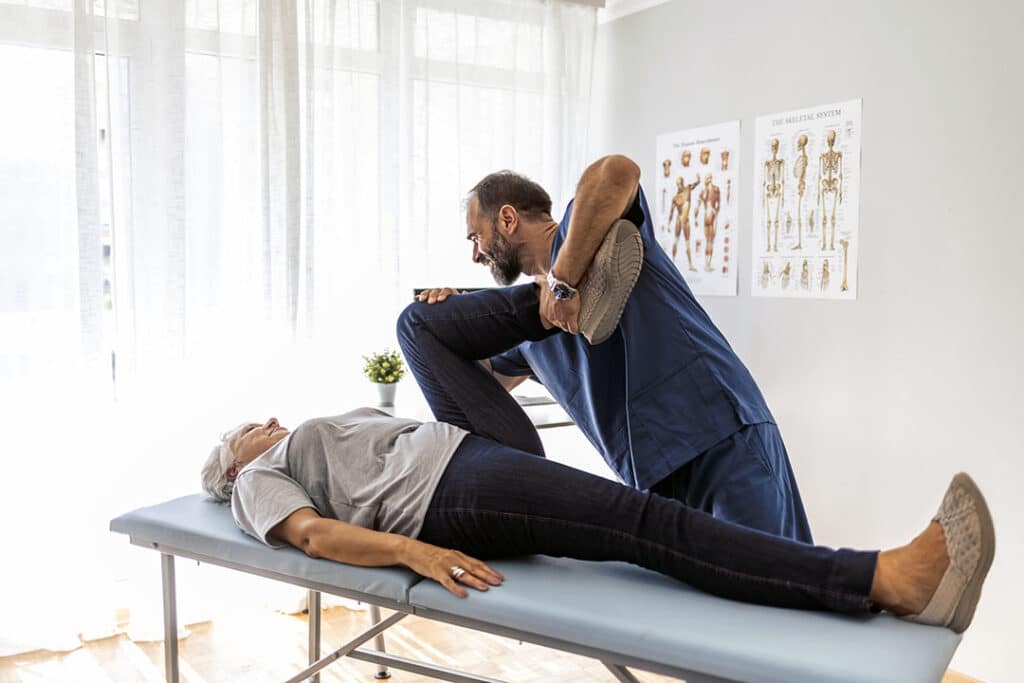 Are you tired of walking on eggshells, worrying about triggering your next sciatica flare? Get ahead of your pain by treating it from the root. The following natural treatment options can help you reduce inflammation, promote better spine health, and help relieve sciatica pain for good. 
>> Chiropractic Care for Sciatica Pain
Chiropractic care offers a whole-body approach to pain relief and is one of the top treatment choices for those with sciatica pain. Most chiropractic treatments include a manual manipulation of the spine to improve alignment and function. Your AlignLife chiropractor will work to restore normal spinal mobility, reduce nerve irritability, and quiet inflammation. This all works together to help reduce the pressure on the sciatic nerve, giving you relief from sciatica pain. Along with spinal manipulation, your chiropractor will also offer individualized support for exercises, stretching, at-home habits, diet, and other pain-relief lifestyle tips to help you get fast and long-lasting relief. 
Chiropractic care is a safe and non-invasive way to get pain relief from sciatica pain, as well as other conditions. With regular treatment, it can also improve mobility, flexibility, and stability of the entire spine. 
>> Massage Therapy for Sciatica Pain
Living with sciatica pain can be stressful. With massage therapy, you can ease your mind and your back. Medical massage helps to combat the leading causes of sciatica: muscle tension and inflammation. By increasing circulation and lymphatic flow, massage supports the removal of toxins and waste products that contribute to inflammation. 
Additionally, massage can help to promote spinal health by improving mobility and reducing muscle tension, which can alleviate pressure on the sciatic nerve. Specific massage techniques, such as deep tissue massage and trigger point therapy, can target the muscles surrounding the sciatic nerve and release tension to reduce any compression on the nerve to relieve pain. 
Massage therapy also promotes relaxation, which can help to reduce stress and tension that contribute to muscle tightness and inflammation.
>> Acupuncture for Sciatica Pain
Acupuncture is a therapeutic technique where thin needles are gently inserted into specific points on the body to promote healing and balance. Acupuncture has been shown to be effective in reducing inflammation and promoting spinal health, which makes it a powerful natural treatment option for back pain and sciatica pain relief. 
By targeting specific acupuncture points, needles stimulate the nervous system to release natural pain-relieving chemicals, such as endorphins and serotonin, which can help to alleviate sciatica pain. Acupuncture can also increase circulation and has anti-inflammatory effects that promote tissue healing and reduce swelling or compression of the sciatic nerve. Acupuncture also stimulates the muscles, relieving tension and improving mobility so the sciatic nerve is less likely to become compressed again.
Find Your Personal Path to Sciatica Pain Relief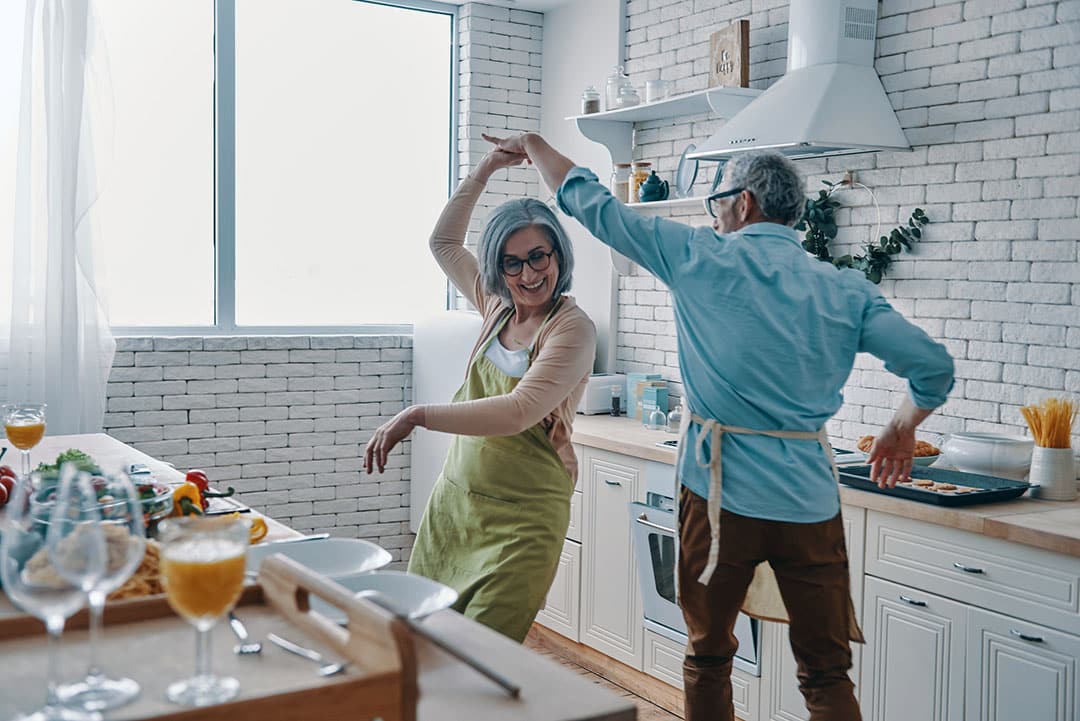 Sciatica pain can be a challenge to overcome, but a pain-free life is possible when you have the right support. Thankfully, there are many different paths you can take to find relief, and the key is to find what works best for you.
A daily stretching habit is a great place to start, but long-lasting relief comes with a strategic treatment plan. At AlignLife, our chiropractors and other health professionals are here to help you pinpoint the cause of your pain and jumpstart your body's healing as safely and effectively as possible. They'll help you assess your pain levels, choose the best treatment options, tailor your stretching and exercise routine, and offer individualized support along the way.
Schedule a visit with your local AlignLife team to find your best path to lasting sciatica pain relief today.