There's nothing like a nagging ache in your knee to make you feel old and tired. Thankfully, we can help you get knee pain relief and add a boost of energy to your life with these simple tips.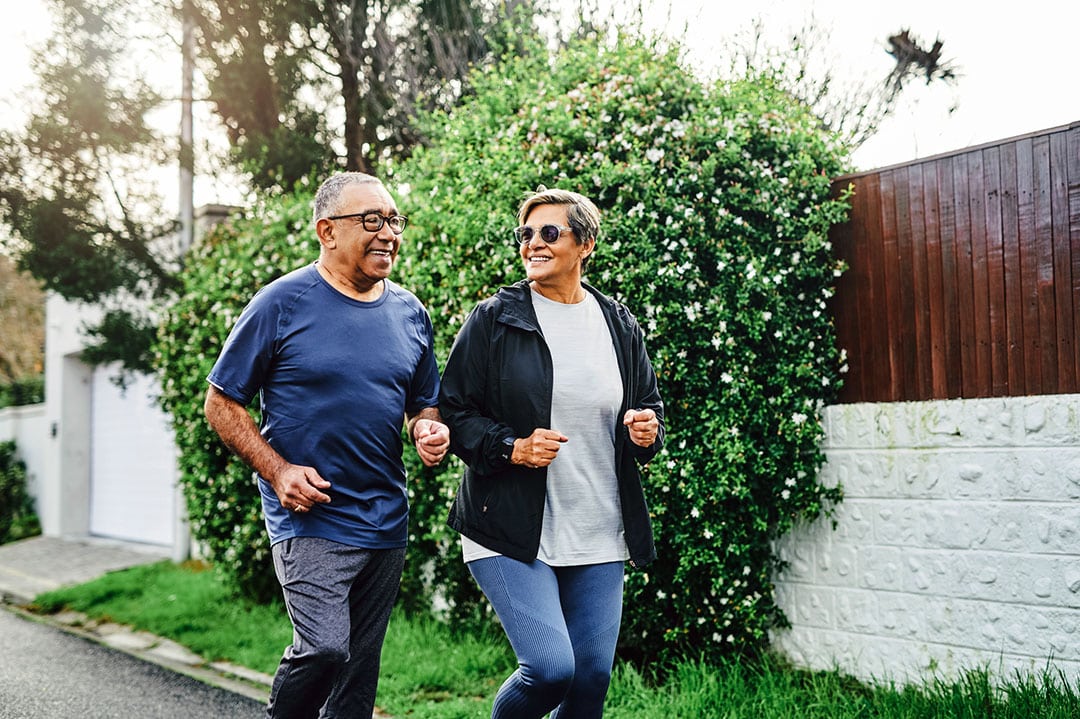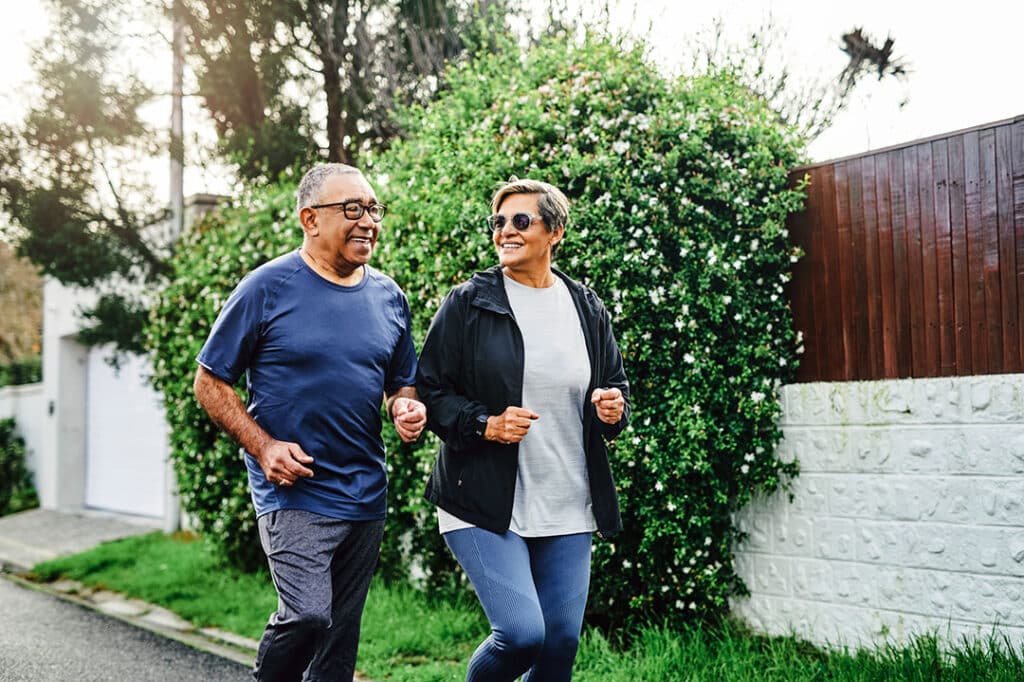 Aside from keeping you from doing the things you enjoy, knee pain can also drain your energy. The more your body has to work to manage this pain, the less energy you have to spend on other things. 
If you're living with knee pain, you don't have to let it run your life. With a few lifestyle changes and help from your local AlignLife chiropractor, you can relieve your pain and feel like your vibrant self again. 
Are Your Knees Under Pressure?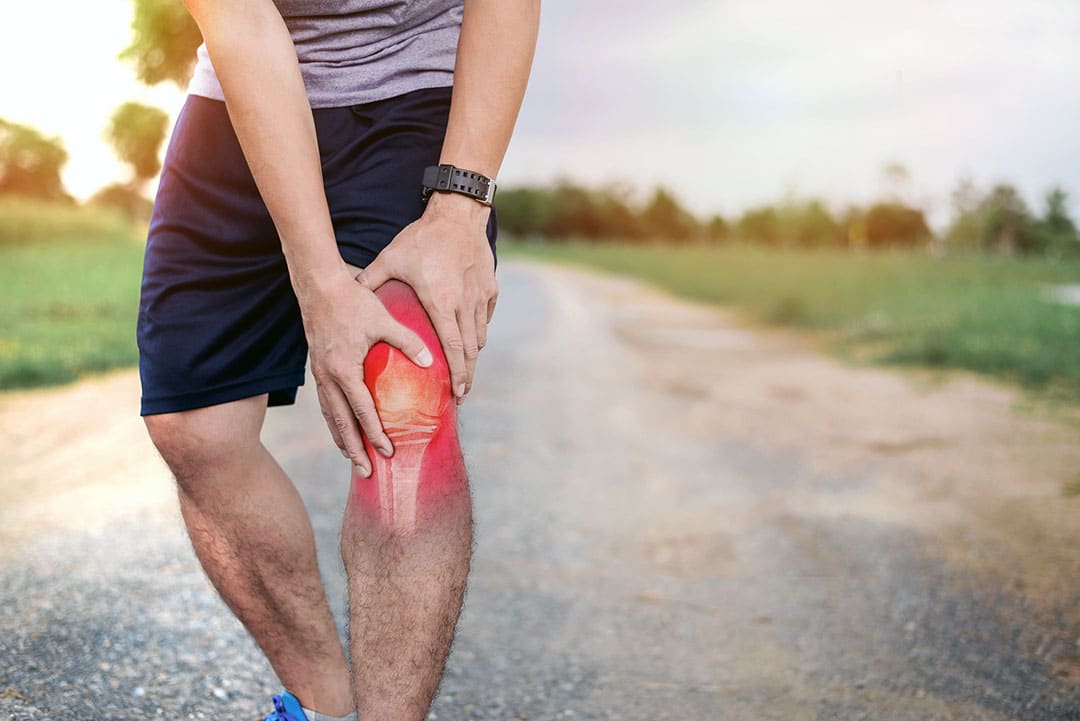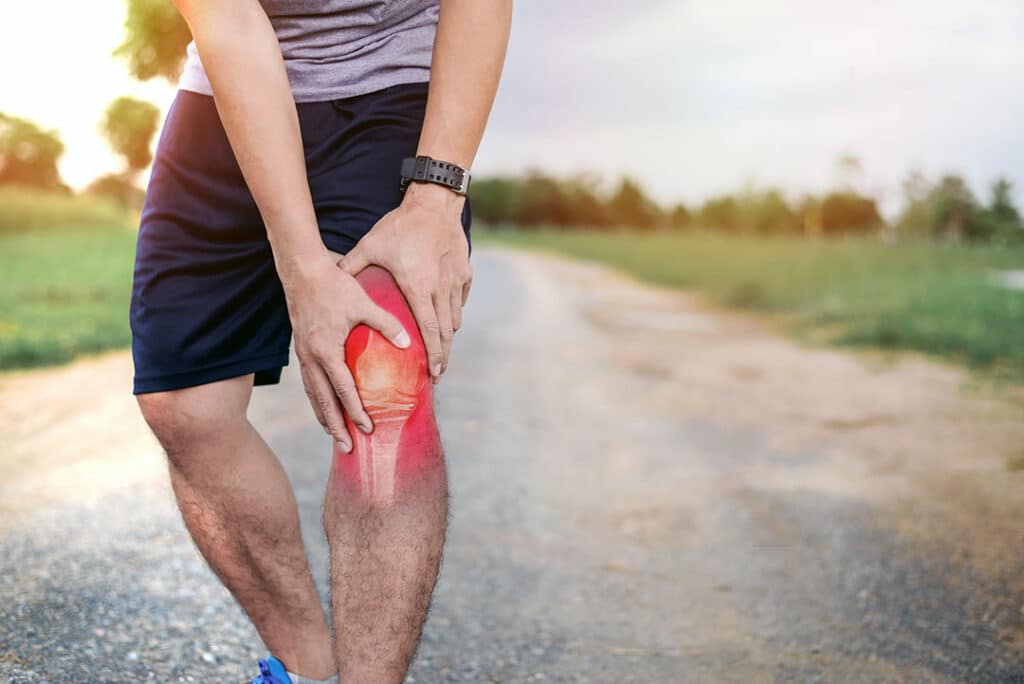 After back pain, knee pain is the most common chronic pain condition we face. But why? The answer comes down to pressure. 
When you walk, the force on your knees is 1.5 times your total body weight. And that's on a flat surface; if you are walking on an incline, that pressure goes up to two or three times your weight. Pressure increases even more when you bend down to pick an item off the floor or tie your shoes. 
Under all this pressure, even a slight misstep can tweak your knee and leave you aching. That's why knee pain is so often related to weight gain. More weight means more pressure which eventually means more wear and tear. 
But beyond weight gain, there are many other potential causes of knee pain. Here are some of the most common.
Most Common Causes of Knee Pain
Osteoarthritis is a common cause of knee pain, especially in those over age 50. In this condition, the cartilage in the knee joint breaks down gradually over time. Daily wear and tear is the main cause, but it can also develop after injuries or a lifetime of inflammatory lifestyle habits. Osteoarthritis usually causes knee pain that feels stiff and swollen. Without treatment, this condition will eventually limit your mobility. 
A dropped arch occurs when the arch of your foot becomes flat. Dropped arches can cause more than just foot pain – they can cause issues throughout the lower limb and even in the spine. This is because a dropped arch changes the way your ankle moves. When this happens, the rest of your body tries to make up for the imbalance by shifting your posture. The knee falls out of its natural movement pattern and becomes more vulnerable to injuries. Patellofemoral syndrome, or pain between the kneecap and the top of the lower leg, is one of the most common issues related to dropped arches.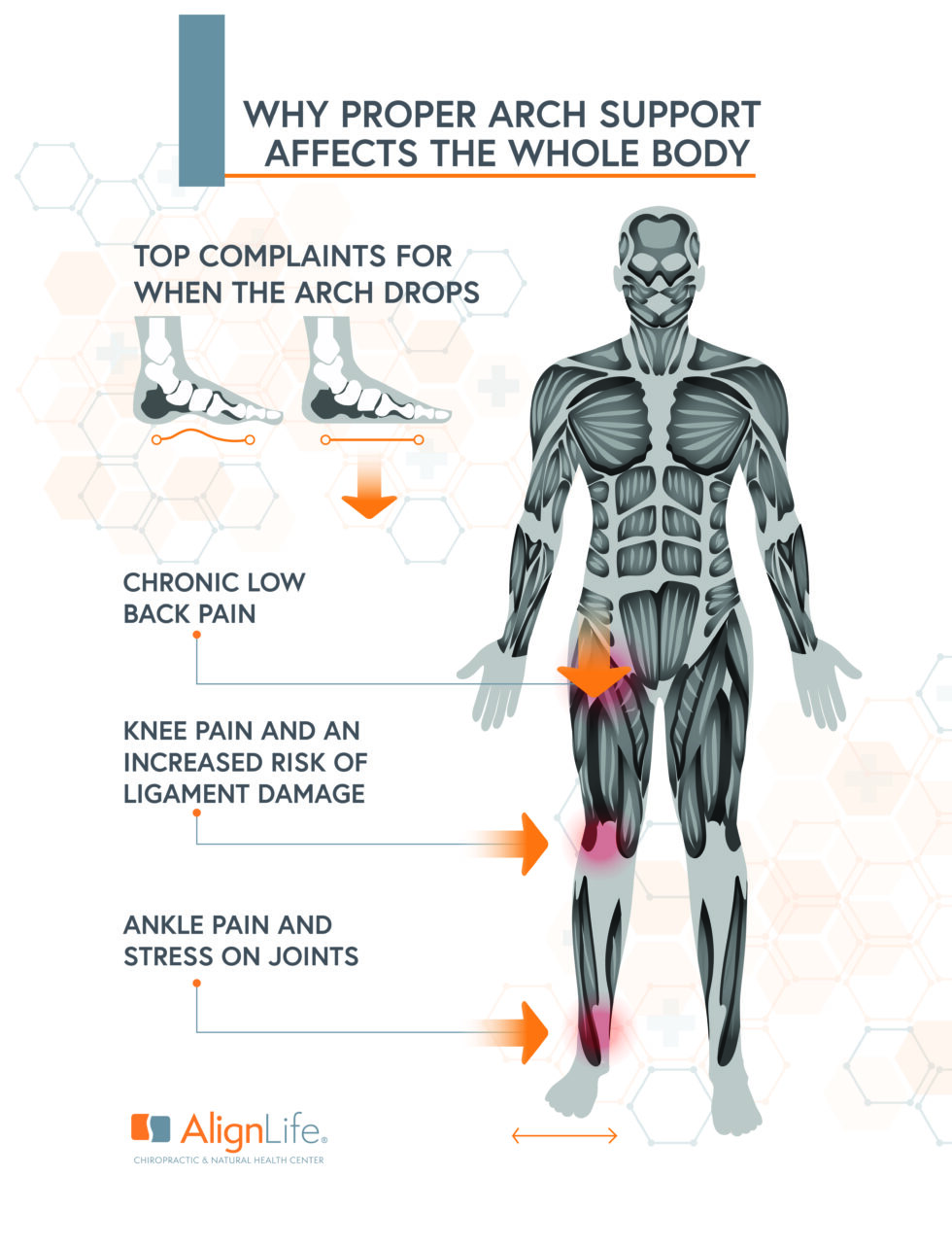 Knee injuries are common, and it's no surprise why. Our knees are complex joints with many vulnerable parts. When we lunge, pivot, jump, or squat, we put even more pressure on our knees, which can lead to injury. 
Once an injury has occurred, it can take a while for the knee to heal fully. Unfortunately, many people jump the gun on their healing process and return to life as normal before the knee has made a complete recovery. This leads to lasting tissue damage and inflammation.
Best Lifestyle Tips to Keep Knees Feeling Great
Knee pain doesn't have to keep you from enjoying your life and feeling good. At AlignLife, we help people find natural solutions to health issues like knee pain every day. Many of these solutions are as simple as making a few lifestyle adjustments. 
The tips below should act as a launching pad for you to build a lifestyle that supports your knees and prevents future injuries. And that's not all. Every single one of these lifestyle tips will also significantly increase your day-to-day energy levels.
1) Refresh your exercise routine.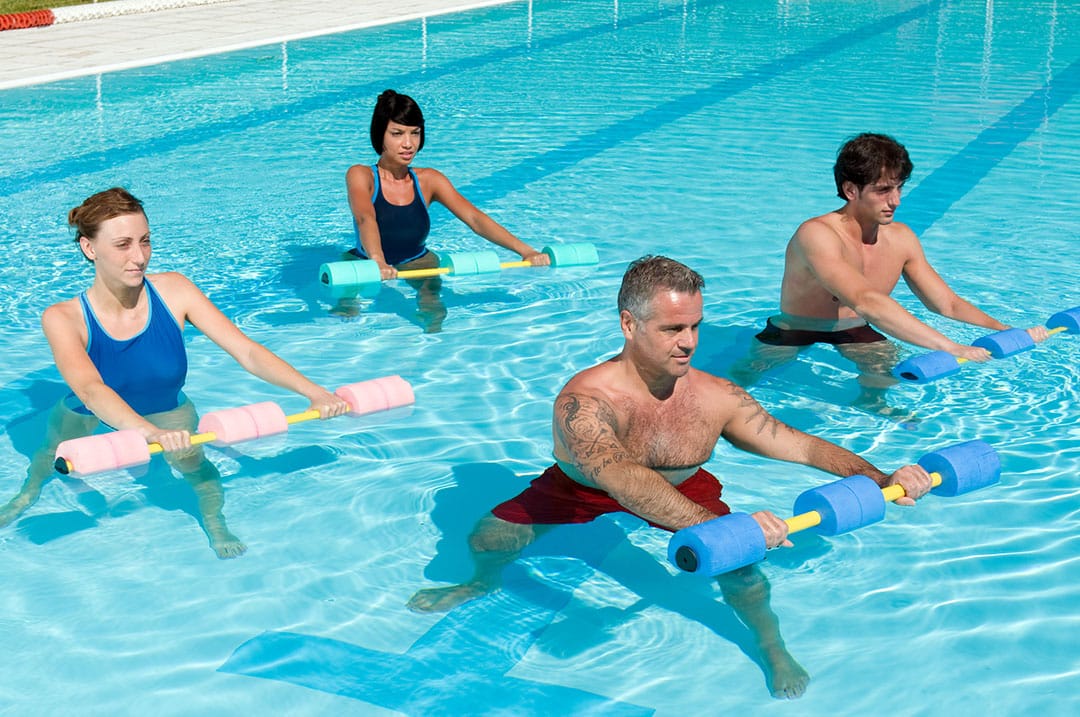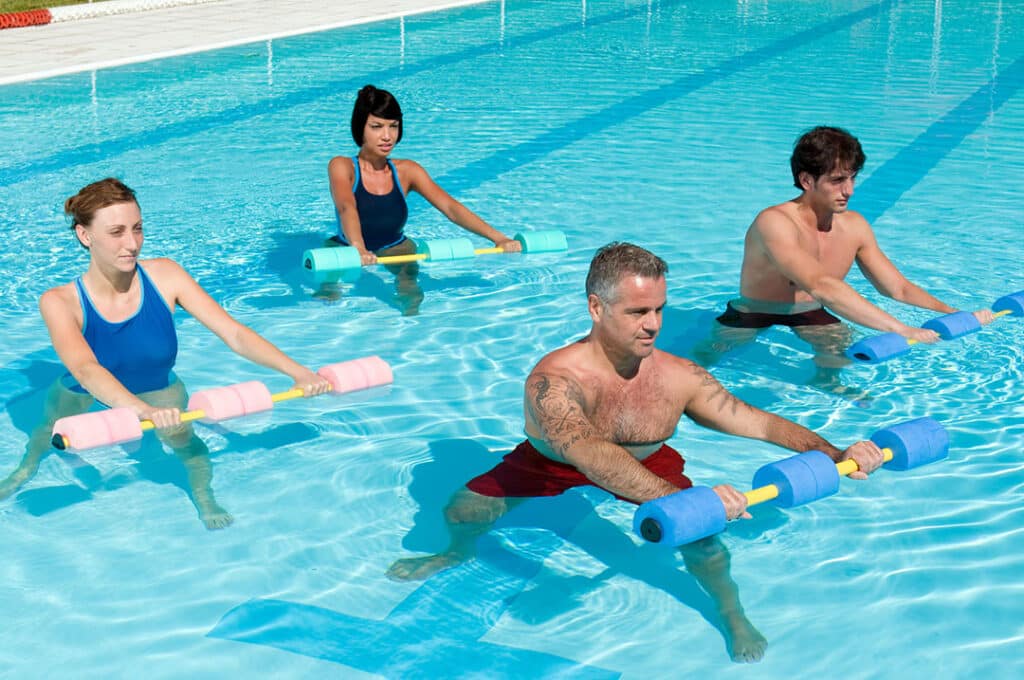 A little movement might be just what you need to nurse an aching knee. Many people are worried that exercise can make knee pain worse, but the truth is that gentle exercise can actually improve the knee's mobility and stability – kind of like "greasing up" a creaky hinge. 
But that doesn't mean that any type of exercise will do. While many activities are helpful in managing knee pain, others may cause an increase in pain. In general, opt for low-impact, slow to moderate exercises that build strength gradually. It's always a smart idea to talk with your doctor or chiropractor before starting a new exercise program to make sure it's the right type of exercise for you and your knees. You may benefit from some helpful tips and modifications.
3 Exercises that Help with Knee Pain
Walking: Walking is a helpful low-impact exercise that keeps knees lubricated and strong. It's a safer option than jogging or running, which can often lead to worsening pain or injuries. As you build up your strength, consider using ankle weights to keep making progress.


Swimming or Water Activities: Water-based activities are great for knee pain sufferers because they reduce the stress and pressure placed on the knees. Along with swimming, try water aerobics, jogging in place, or water weight resistance training.


Yoga and Tai Chi: Yoga and tai chi are both gentle exercises that help improve balance, flexibility, and strength. You can even find dedicated programs like yoga for sensitive knees or tai chi flow for knee pain.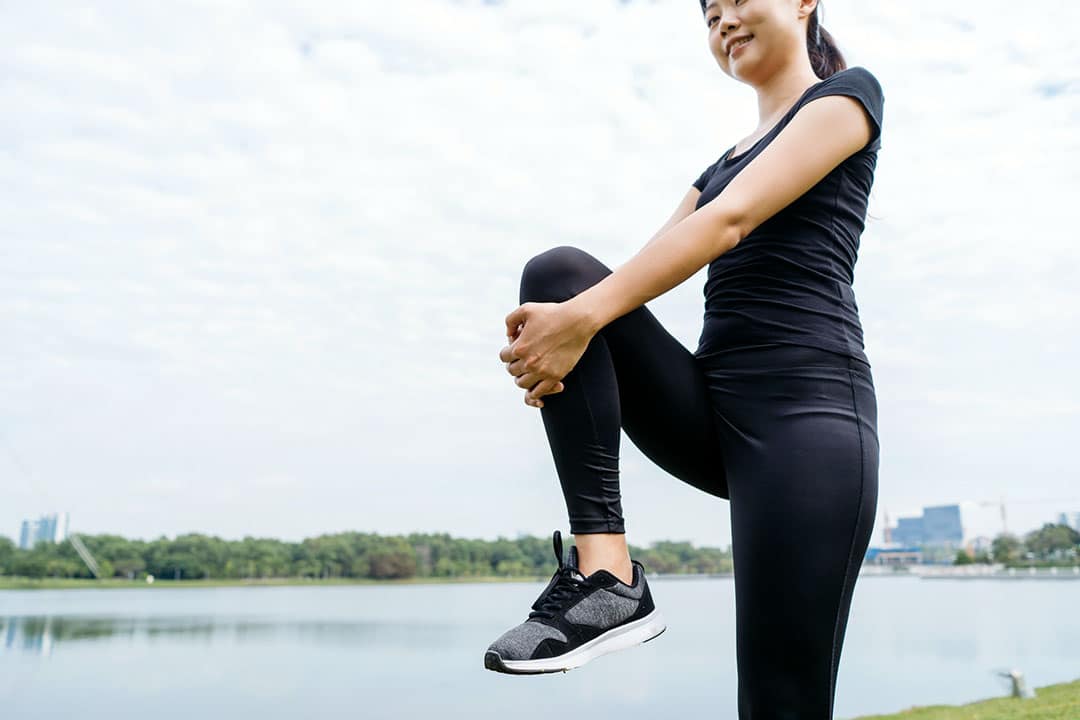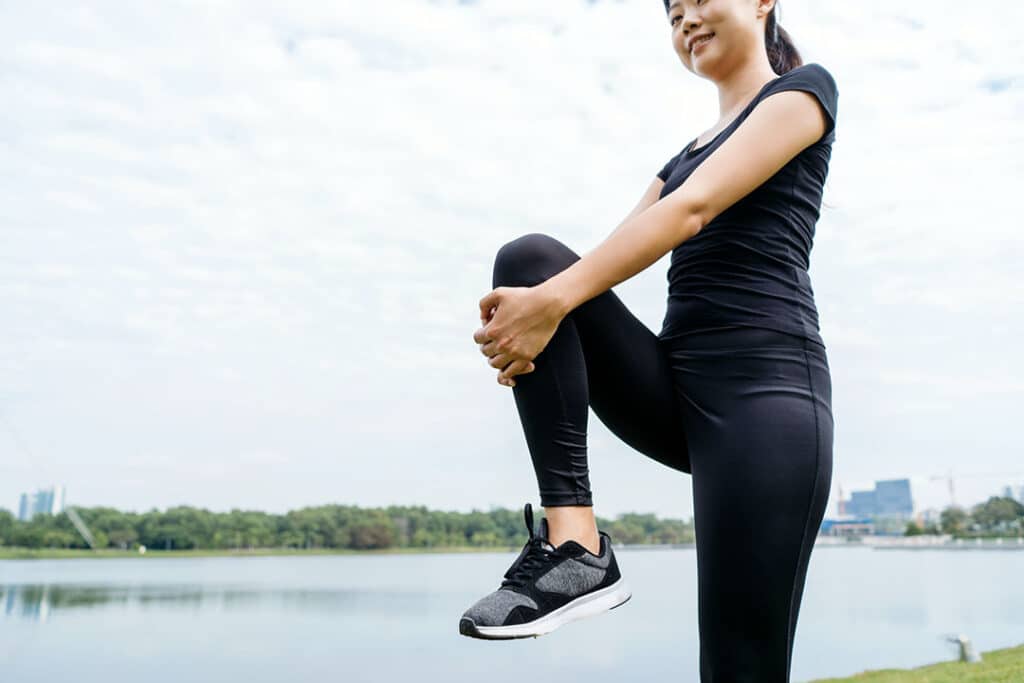 Whether your knee pain is due to an injury, arthritis, or daily wear and tear, stretching can help. A daily stretch will flush the knee with healing blood flow which helps ease the pain. Plus, stretching gives the muscles around the knee strength and flexibility they need to grow more resilient to pain over time. The stronger these muscles, the less stress on your knee and the easier the joint can move.
3 Stretches to Reduce or Prevent Knee Pain
Heel and Calf Stretch: This exercise stretches the lower leg to ease issues like patellofemoral pain. Try it here


Quadriceps Stretch: You've likely done this stretch as part of a warm-up routine, but it can be used on its own to help improve your knee health. This stretch works on the entire knee, as well as your hip flexors and quadriceps. Try it here
 
Leg Extensions: There are several different types of leg extension stretches, and they can all support your knee strength and flexibility. Try them here
3) Lose weight and stay fit.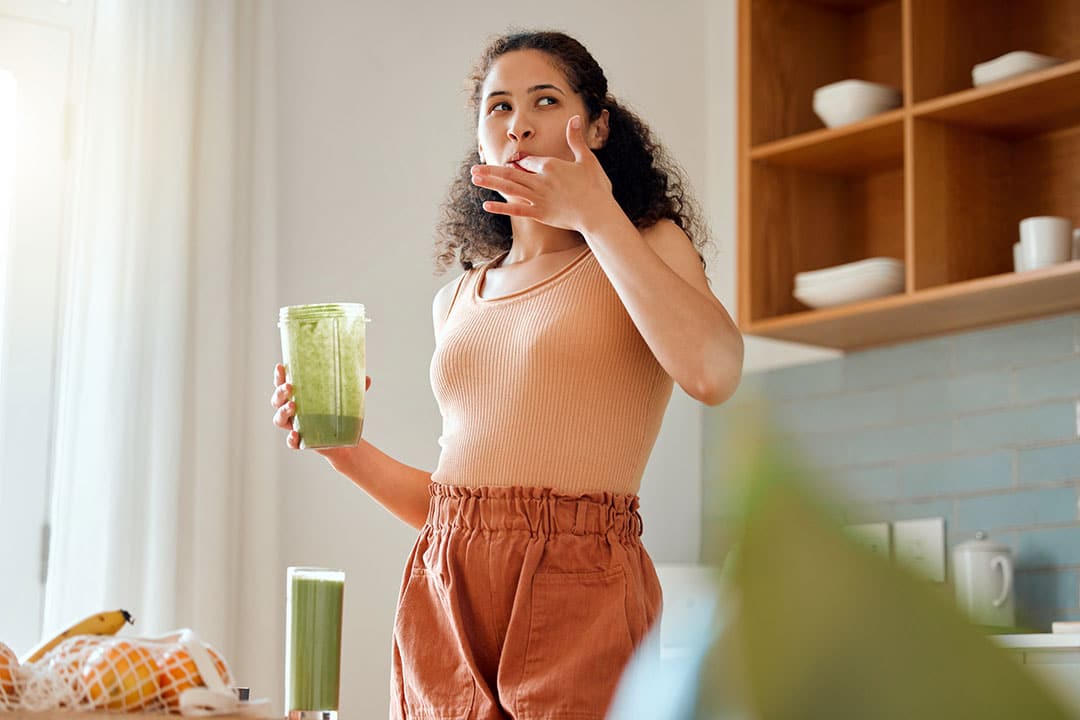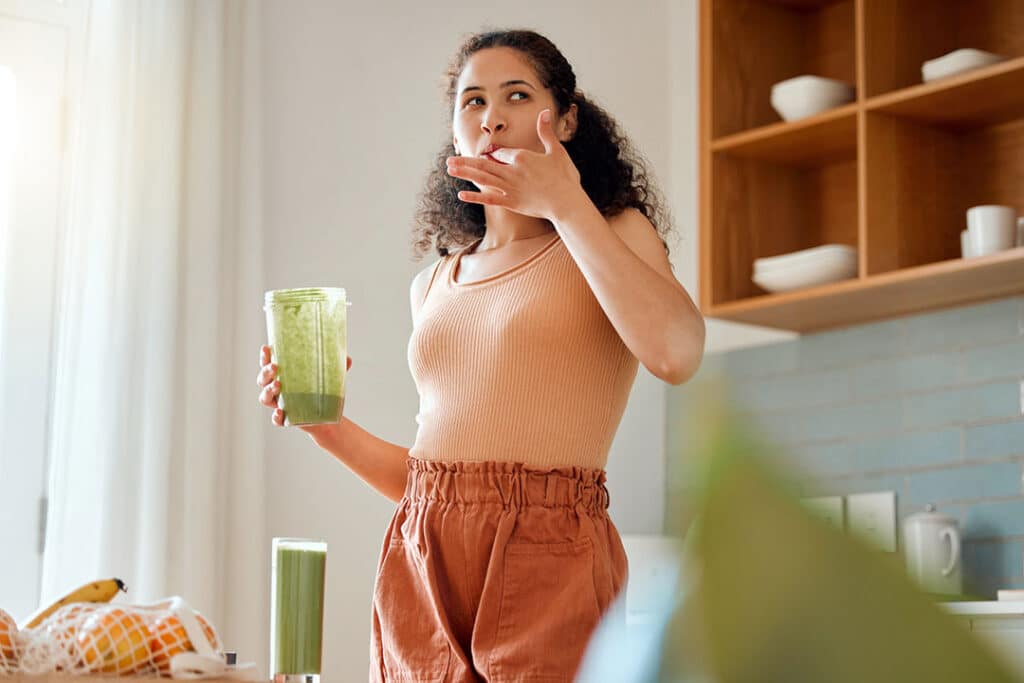 As we learned, each extra pound of weight adds up to 4 pounds of pressure on your knees. The good news is that every pound you lose also takes 4 pounds of pressure off! 
If you're overweight and experiencing knee pain, it's likely that you can reduce or even eliminate that knee pain by achieving a healthier weight. 
If you're already at a weight where you feel comfortable, the goal is to keep it that way! Maintaining a healthy weight will help keep pressure off your knees and prevent further damage. 
Losing or maintaining weight is always easier said than done. So, here are a few achievable tips to get you started. 
4 Micro Goals to Get Started with Weight Loss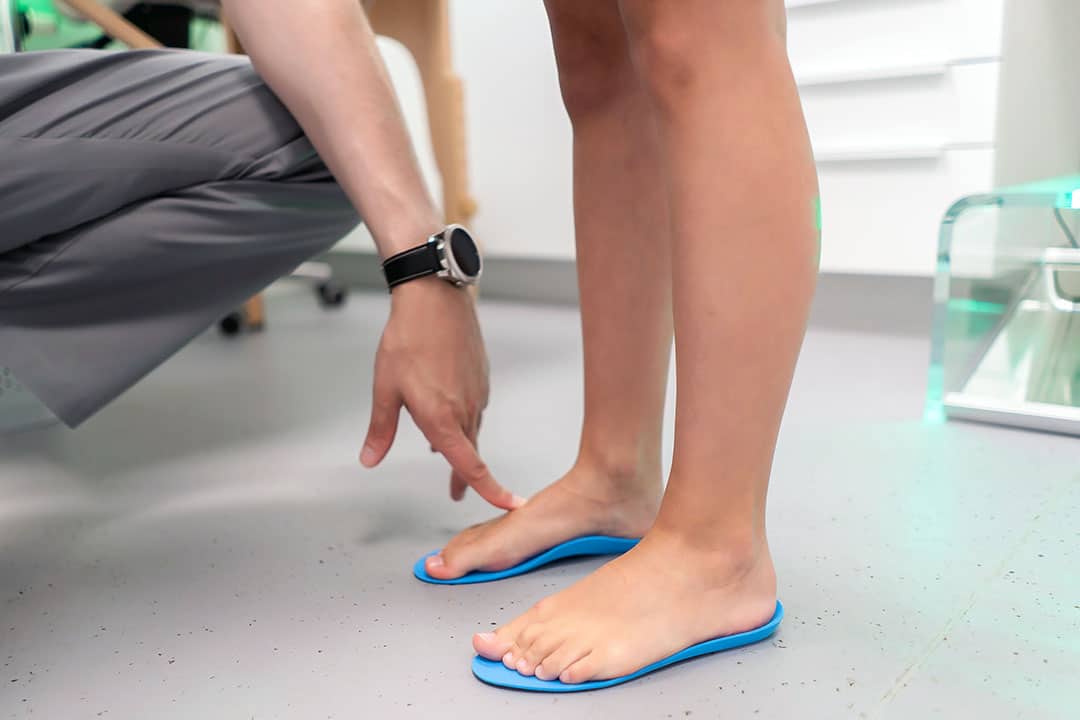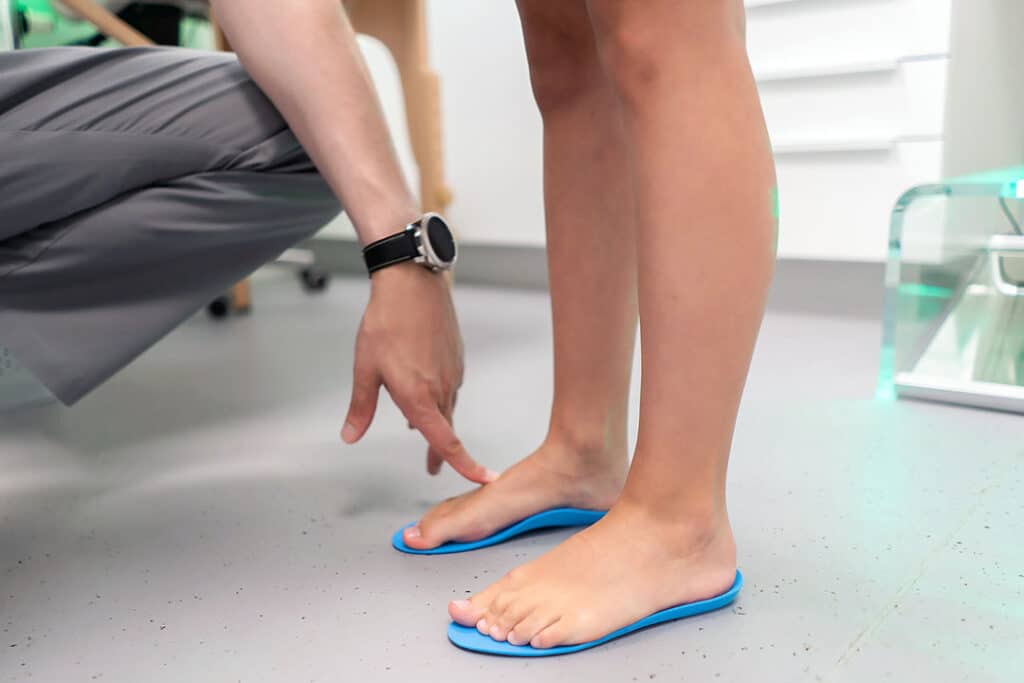 Not all knee pain starts in the knee. Issues like patellofemoral pain are often related to faulty foot biomechanics caused by improper shoes or issues with the foot's structure. In fact, over 70% of the population is estimated to "over-pronate" their feet when they walk, rolling their ankles inward with each step. This causes the legs to rotate and destabilizes the knees. 
There's a simple solution: better shoes and custom orthotics. 
A foot assessment at your local AlignLife can give invaluable insight as to how your feet move and what you need to better support your knees. Your practitioner can also fit you for a custom orthotic to ensure your feet, ankles, knees, hips, and entire biodynamic chain is strong and stable. 
To learn more about how a custom orthotic could benefit you, schedule a call with your local AlignLife clinic.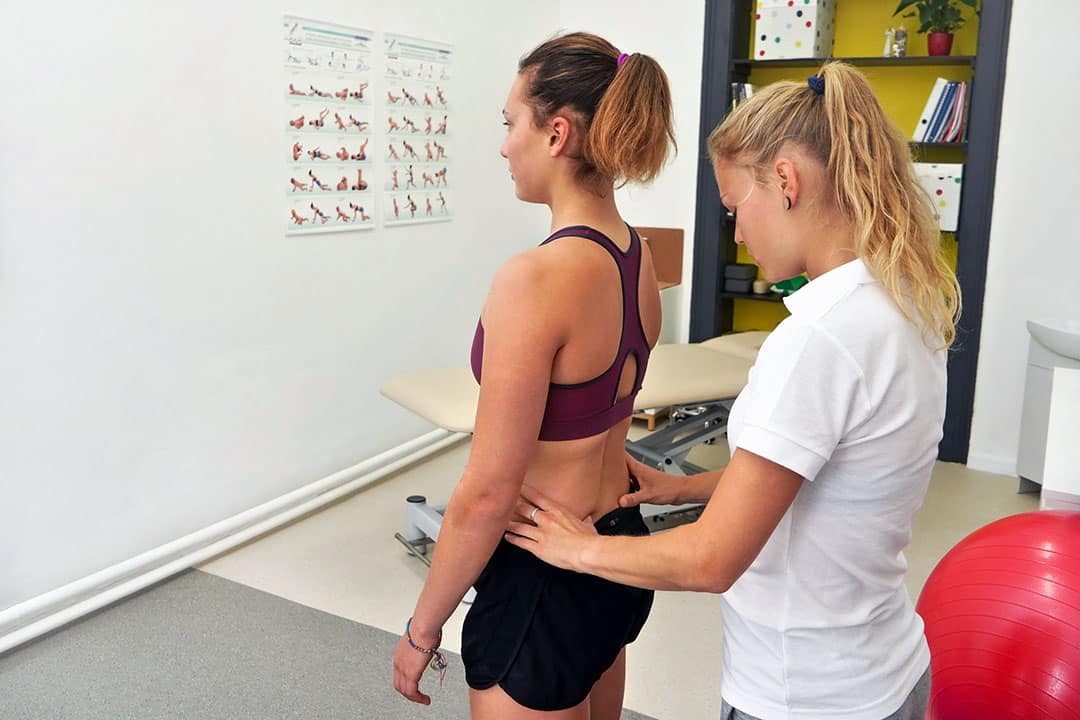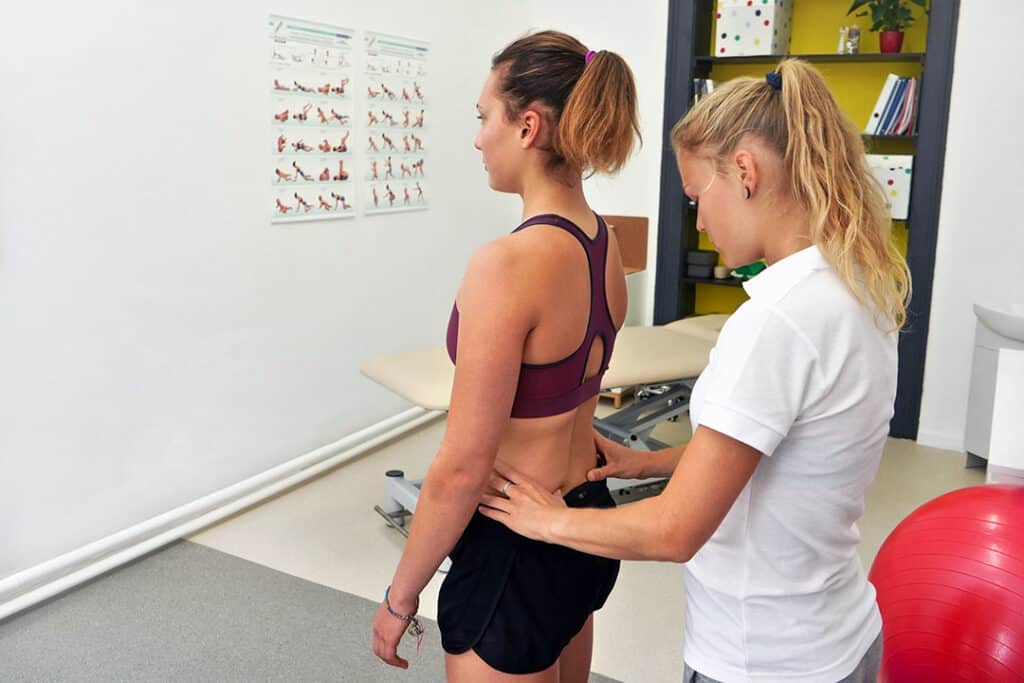 Poor posture not only puts stress on your spine. Unfortunately, many of the bad posture habits we fall into can damage the tendons, ligaments, and joints of the knees, too. Here are six ways to easily improve your posture:
Keep your back straight and avoid slouching when sitting or standing.
While standing, keep your knees slightly bent and never locked straight.
Distribute your weight evenly between both feet while standing.
Stand and sit with your head centered over your body, not tilted to one side or forward.
Engage your abdominal muscles while standing, walking, and sitting up straight.
Avoid sitting in crossed-leg positions, rest both feet on the ground while seated.
Most importantly, get a regular spine health check with your AlignLife chiropractor. These checks not only help you manage current health concerns but also help to catch and eliminate potential issues early on.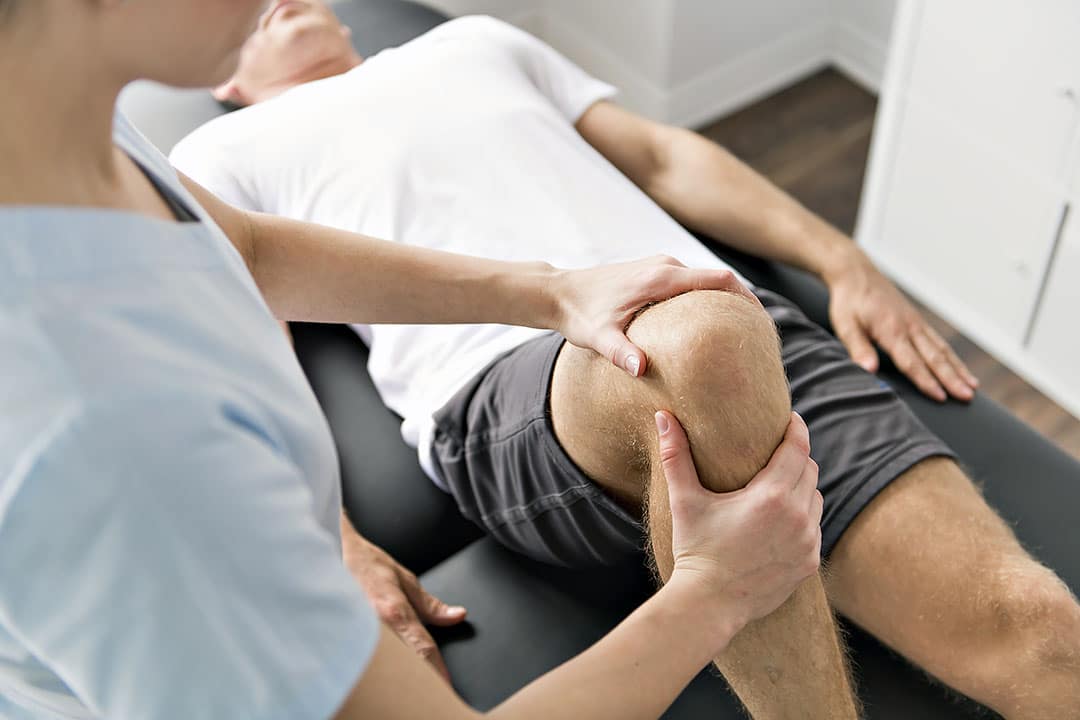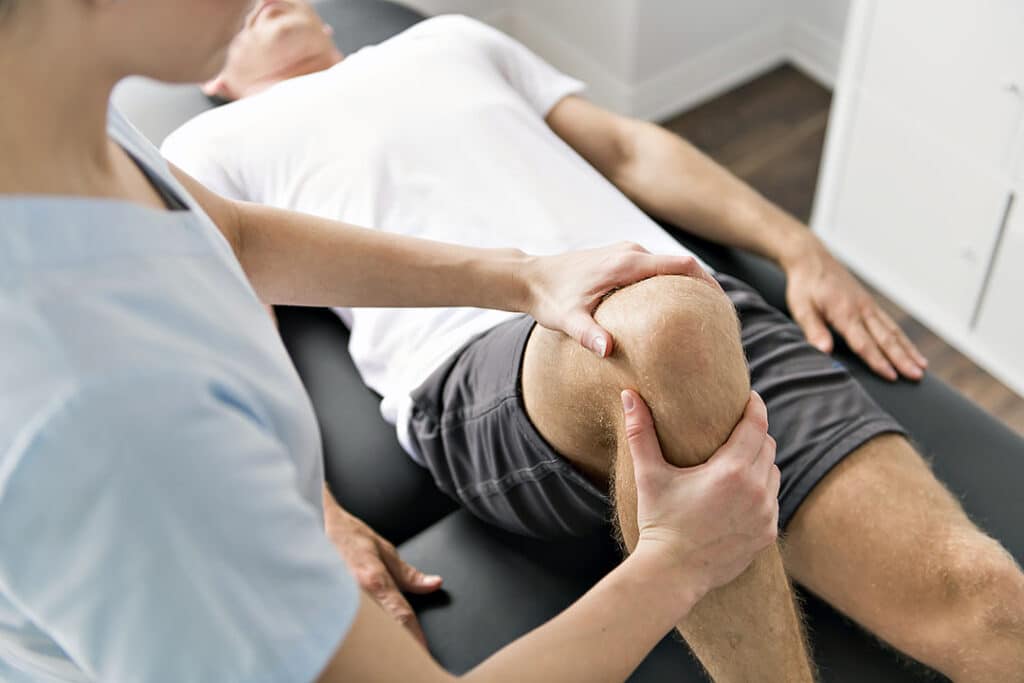 No matter what kind of pain you may be experiencing, there's no reason to wait it out and suffer. Natural therapies can often turn pain from agonizing to manageable in a matter of minutes. Getting regular care will help keep your knee pain under control, help you reduce your need for pain medications, and can even prevent future issues. 
4 Therapies to Try for Knee Pain
Heal Your Knees, Restore Your Energy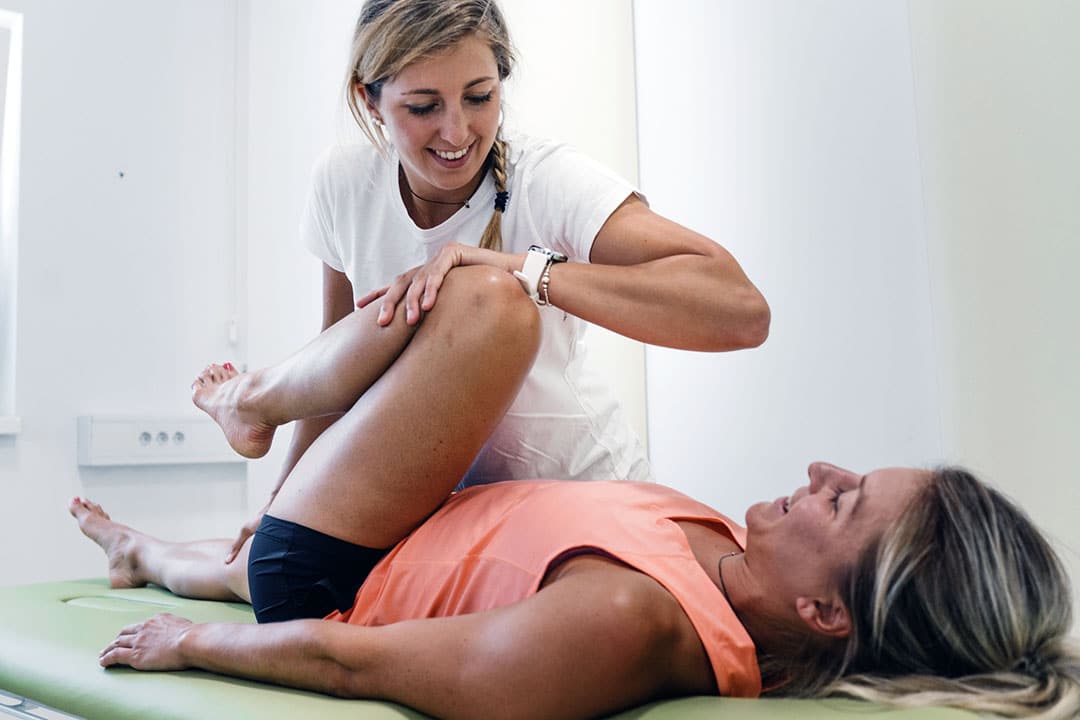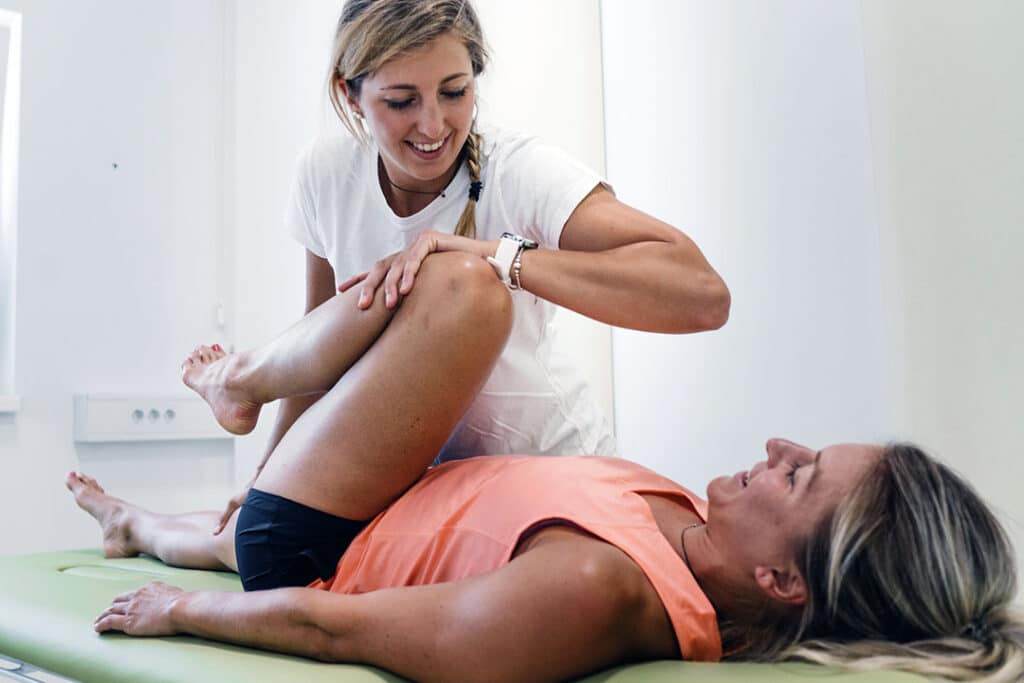 Knee pain can quickly go from an annoying ache to a serious issue. Along with the obvious discomfort and lack of mobility, knee pain can also zap your energy and keep you from living your life to the fullest. 
Not anymore. With chiropractic care and a well-rounded approach to your health, you can stop the pain and reclaim your energy and vitality. 
Schedule a visit with your local AlignLife chiropractor to start your path to a pain-free life today.