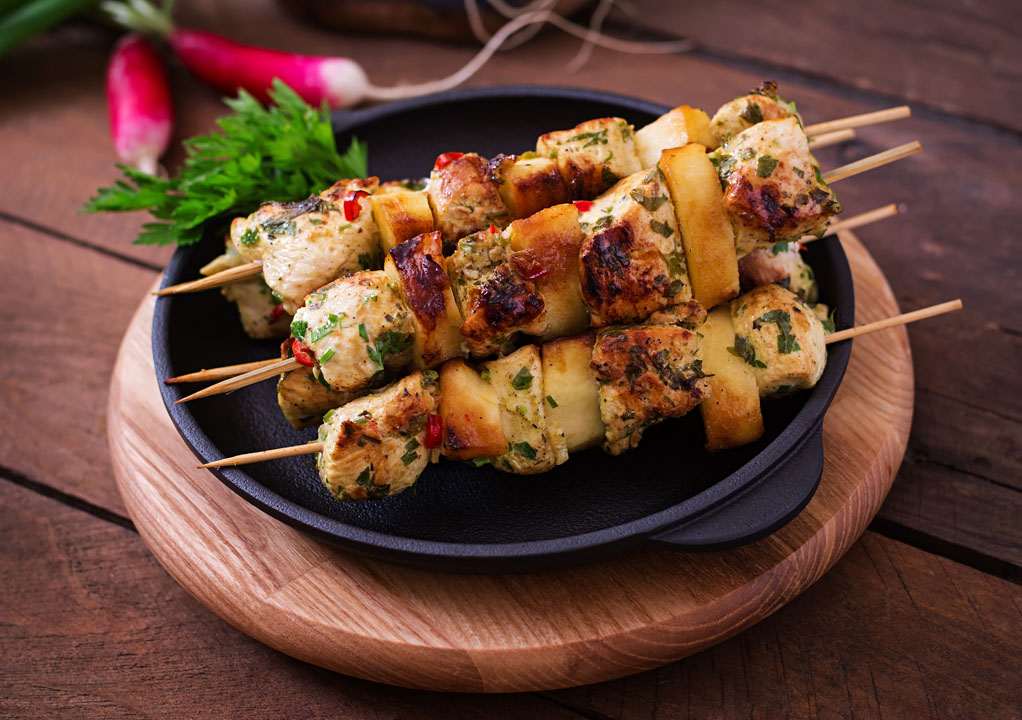 Chicken and apple kabobs are a great way to incorporate more fruit into your main meal. Not only are they delicious, they're also kid-friendly – making this a quick, easy, gluten-free dish your entire family will enjoy.
[tasty-recipe id="54782″]
Tip on Apple Selection
While any apple will shine in this meal, you want to choose one with a firm texture. If you like tart, Granny Smith apples are a great choice. Or, go with a sweet option such as Fuji, Piñata®, Pink Lady or Honeycrisp.
Mix it up
Want to add even more garden-fresh veggies in your meal? Add green and yellow zucchini, red onion and cherry tomatoes to your kabobs for even more nutrient-packed flavors and pops of color.