A guilt-free pumpkin pie recipe that packs in the flavors without the added calories. 
Pumpkin pie is an all-time favorite Thanksgiving dessert. And while the pumpkin itself is nutritious, the crust, milk, and added sugars are not.
In fact, many pumpkin pie recipes can completely blow your calorie totals for the day.
So here's a guilt-free version for you to try and enjoy! TIP: A reduced-fat graham cracker crust may be substituted to lower the amount of fat even more!
Print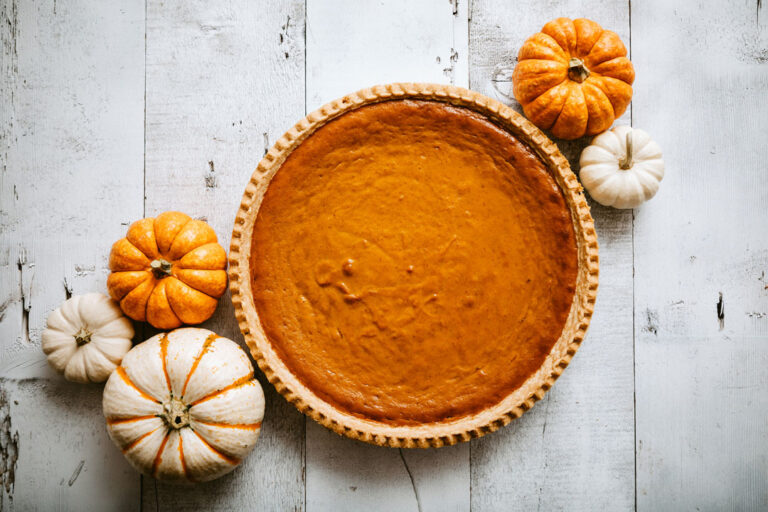 1 tablespoon all-purpose flour
3/4 cup firmly packed brown sugar
1/2 teaspoon ground cinnamon
1/4 teaspoon ground ginger
1/4 teaspoon ground nutmeg
1 can (15 oz each) solid-pack pumpkin
1 can (12 oz each) fat-free evaporated milk
1/2 cup liquid egg whites
1 graham cracker pie crust (9-inch), unbaked
Fat-Free dairy whipped topping, optional
Instructions
Preheat oven to 450°F.
Combine flour, sugar, cinnamon, ginger and nutmeg in large bowl. Add pumpkin, evaporated milk and egg whites. Beat with wire whisk until well blended. Pour into crust.
Bake 20 minutes.
Reduce oven temperature to 350°F. Bake 35 minutes more or until knife inserted in center comes out clean.
Cover the edge of the crust with aluminum foil for the last 10 minutes of the baking time to prevent over-browning.
Cool completely on wire rack.
Health Benefits of Pumpkin
Pumpkins offer a wide array of health benefits that make them a seasonal superfood. These vibrant orange gourds are rich in essential nutrients, particularly vitamins A and C. That means they are a great nutritional resource for creating a strong immune function. They also help promote healthy skin and vision.
In addition to being rich in vitamins and nutrients, pumpkins are a great source of fiber. This promotes better digestion and helps you maintain a healthy weight. Pumpkins also contain a variety of antioxidants, such as beta-carotene. This can help reduce the risk of chronic diseases like heart disease and certain cancers.
Pumpkin seeds also have amazing health benefits. Often roasted, they are packed with nutrients like zinc, which support immune and prostate health.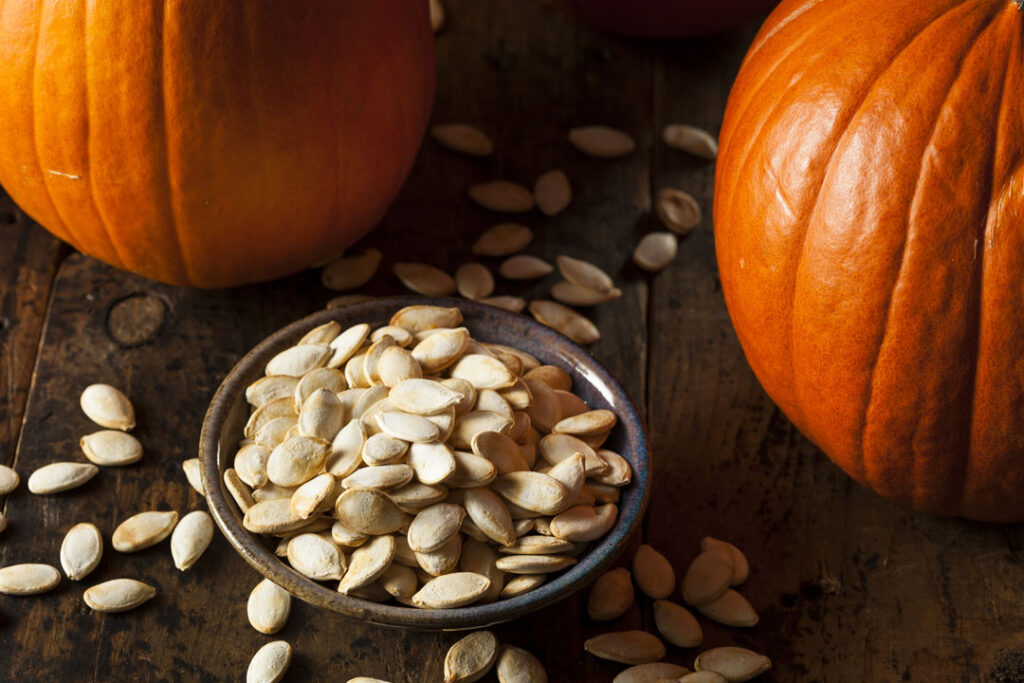 Finally, pumpkins are low in calories and high in water content. This makes them a hydrating and satisfying addition to your diet.
So, whether you savor pumpkin in a pie, in a soup, pasta, or snack, you're reaping numerous health benefits. Give this guilt-free pumpkin pie recipe and more from our AlignLife recipe box a try!