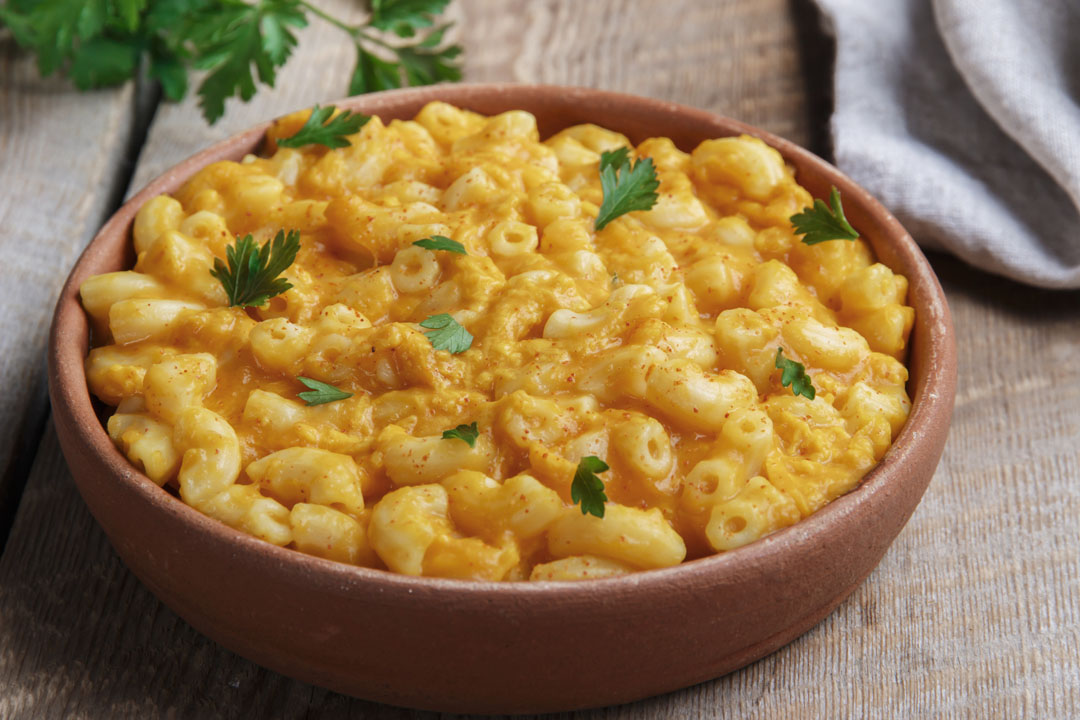 Sneak some veggies into dinner with a great fall twist on this family favorite. Just add a can of pumpkin to your classic mac n cheese recipe and you're ready to go!
Ingredients
1 package (16 oz) elbow macaroni or shells
¼ c butter
¼ c flour
2 c milk
½ tsp salt
¼ tsp pepper
¼ tsp ground nutmeg
1 tsp Dijon mustard
1 cup canned pumpkin
2 cups shredded cheddar cheese (or any good melting cheese)
Directions
Heat oven to 350 degrees.

Cook noodles as directed on package and drain.

In a medium saucepan, melt butter over low heat. Add flour and constantly whisk mixture for 1 minute.

Stir in milk and bring to a simmer. Continue stirring until sauce thickens.

Add salt, pepper, nutmeg, Dijon mustard and pumpkin to sauce.

Add 1 3/4 cups cheese. Stir occasionally until melted.

Add noodles to cheese sauce and stir until coated. Pour noodles into casserole dish and top with remaining cheese.

Bake uncovered for 20 to 25 minutes or until golden brown.