Research has proven body toxins can interfere with key body functions causing hormone imbalances and impacting the body's ability to lose or maintain a healthy weight. Here's how fixing both can help you increase your metabolism and reach your health goals.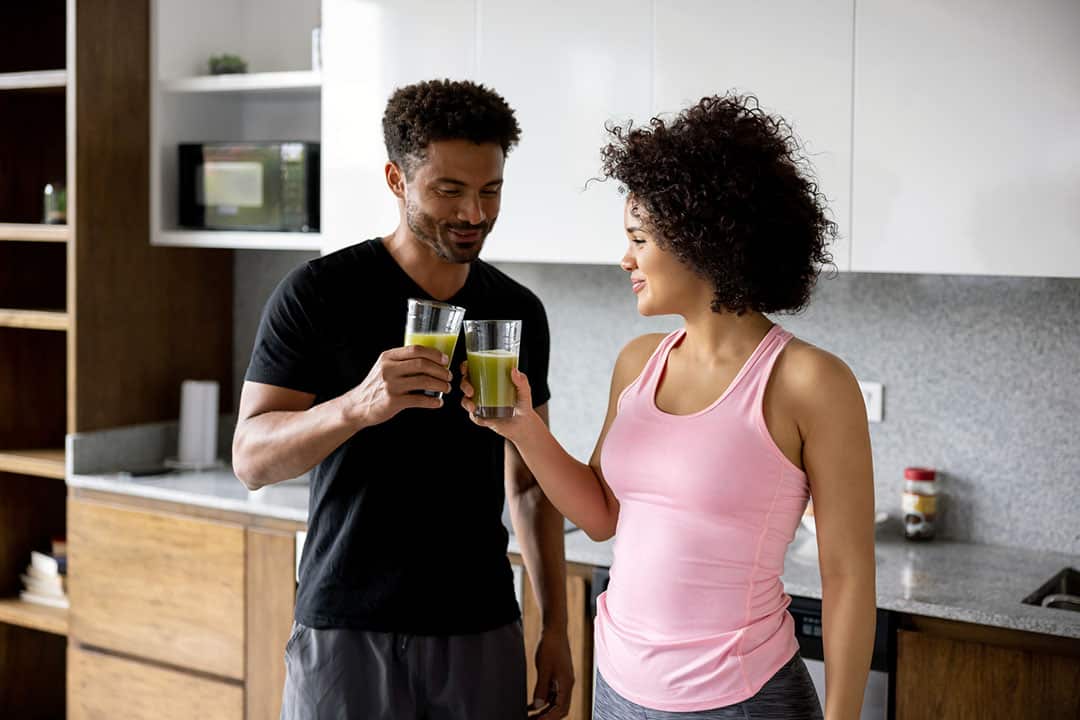 Do you feel like you're on a never-ending hamster wheel when it comes to losing weight or achieving your other health goals? Do you try your best to eat right and exercise, but still struggle to see and feel progress? Body toxins could be to blame. 
We are exposed to toxins every day, and these toxins take residence in our tissues. Over time, these toxins interfere with our organ systems and prevent the body from functioning at its best – especially when it comes to burning belly fat and maintaining a healthy metabolism. The good news is that by clearing away these excess toxins and balancing your hormones, you can reach your health goals faster.
When you think of toxins, your mind might jump to things like air pollution or poisonous mushrooms. While these are toxic, there are also many other invisible toxins lurking around us – they're in our homes, offices, personal care products, electronics, food, and even our medications. 
As we ingest these toxins (either through the air we breathe, our skin, or our digestive systems), they build up in our body and are typically stored in our fat cells. The more toxins we encounter, the higher our overall toxic load, and the more likely we are to experience health issues such as cancer, heart disease, hormone imbalances, weight gain, skin irritation, and neurological disorders.
Symptoms of Toxic Build-Up
How do you know if you have toxin buildup and hormone imbalances? As your body's toxic load increases, you'll start to feel "off" and may notice some side effects. Here are some of the most common signs it's time to detox:
Brain fog
Fatigue 
Increased stress or anxiety 
Weight gain 
Bloating 
Nausea or indigestion
Bad breath or increased body odor 
Constipation and irregular bowel movements
Breakouts or increased acne 
Skin sensitivities 
Frequent colds 
Pain or autoimmune flare-ups 
Hair loss
Common Environmental and Food Toxins to Avoid
Toxins are so prevalent in our modern lives that it would be very difficult (and unrealistic) to avoid them altogether. But, what we can do is limit our exposure to products and activities that increase our toxic load. Here are some of the most common toxins to avoid: 
Asbestos – A harmful chemical present in building materials (especially older buildings). 
Artificial trans fats – Modified fats used in processed foods that cause high levels of inflammation. 
Benzyl benzoate – An insecticide found in certain medications, as well as an additive for food and fragrances. 
Bisphenol-A (BPA) and Bisphenol-S (BPS) – Commonly found in transparent, hard plastics like water bottles, baby bottles, or the lining of metal cans. 
Formaldehyde – A flammable gas used in pesticides, cosmetics, and home goods (like mattresses).
Lead – A metal found in old paint, pipes, or cosmetics. 
Polybrominated diphenyl ethers (PBDEs) – Fire retardant chemicals found in household items like furniture, textiles, and building materials.
Parabens – Harmful preservatives found in pharmaceuticals, cosmetics, and personal care products like toothpaste and shampoo. 
Phthalates – Endocrine-disrupting softening agents that are used in many beauty and skincare products.
Per- and polyfluoroalkyl substances (PFAs) – Chemicals used in non-stick cookware and stain-resistant clothing to repel water and grease. 
Perfluorinated chemicals (PFCs) – Toxic chemicals that are used in fast food, paints, flooring, and furniture to be more heat-resistant.
Polycyclic aromatic hydrocarbons (PAHs) – Toxic chemicals that are produced when meat is grilled or smoked at high temperatures. 
Volatile organic compounds (VOCs) – Chemicals that evaporate and pollute the air. They are often listed as "fragrance" on household or personal care items. 
Toxins & Hormone Imbalances: What's the Link?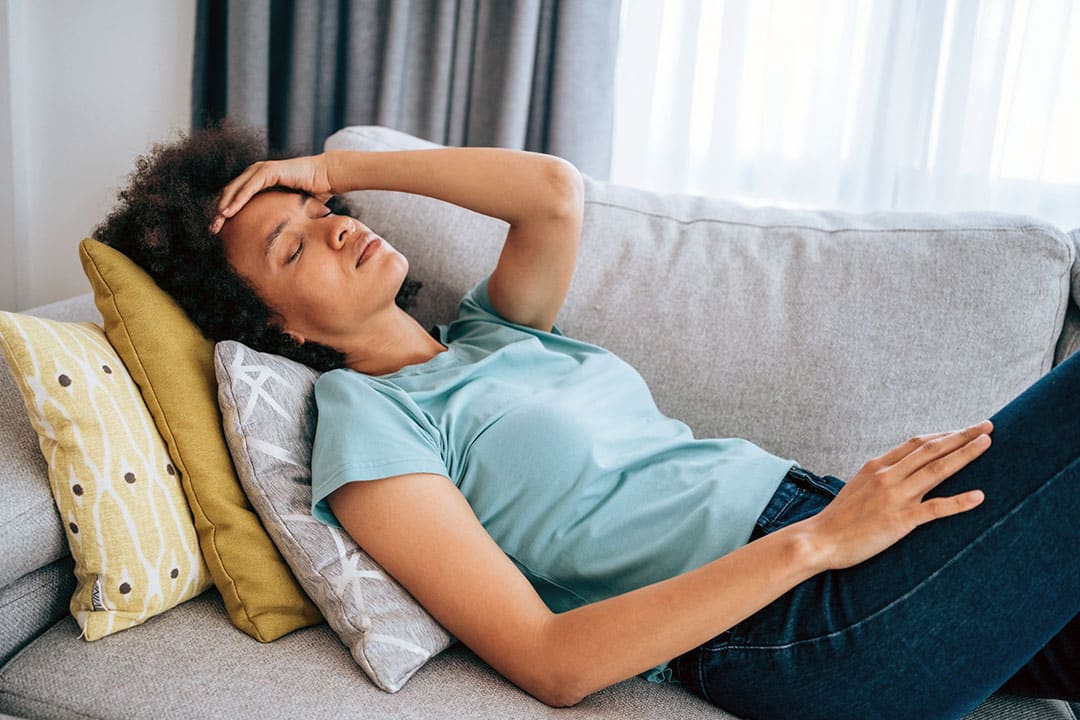 Toxins can affect nearly every system in the body, including our detoxification and endocrine systems. Unfortunately, this leads to hormone imbalances that can make maintaining a healthy metabolism that much harder. Here's how:
Toxins overwhelm the liver. 
The liver is the primary organ of detoxification. It filters the blood, taking toxins out of your circulation and converting them into waste products. 
The liver is also responsible for regulating the balance of sex hormones, thyroid hormones, cortisone, and adrenal hormones. When the liver is overburdened with environmental and food toxins, it cannot properly metabolize and regulate the hormones. As a result, estrogen, cortisol, and other hormones become imbalanced, build up in the system and lead to weight gain, fatigue, and bloating. 
Some toxins contain xenoestrogens. 
Many foods (such as dairy and meat) and plastics (BPA) contain xenoestrogens, strong synthetic chemicals that mimic human estrogen. When these are consumed, they throw off the body's natural hormone balance, which is why they are often called "endocrine disruptors." Other forms of xenoestrogen (like those found in birth control) can also cause this dysregulation of hormone balance, slowed metabolism, and obesity.
Toxins negatively impact the microbiome. 
A diverse microbiome, full of healthy gut bacteria, is essential for proper hormone balance and a well-functioning digestive system. Unfortunately, ingesting toxins (especially through food and water) negatively impact gut bacteria. Toxins can alter the diversity of the microbes and slow down their metabolic activity. 
Toxins also affect a special collection of bacteria in the gut called the estrobolome. The estrobolome is specifically responsible for managing the body's circulating estrogen. When these bacteria are diminished by toxins, estrogen levels fluctuate and we are more likely to experience slow metabolism and weight gain. 
Time to Detox: 7 Steps to a Clean Slate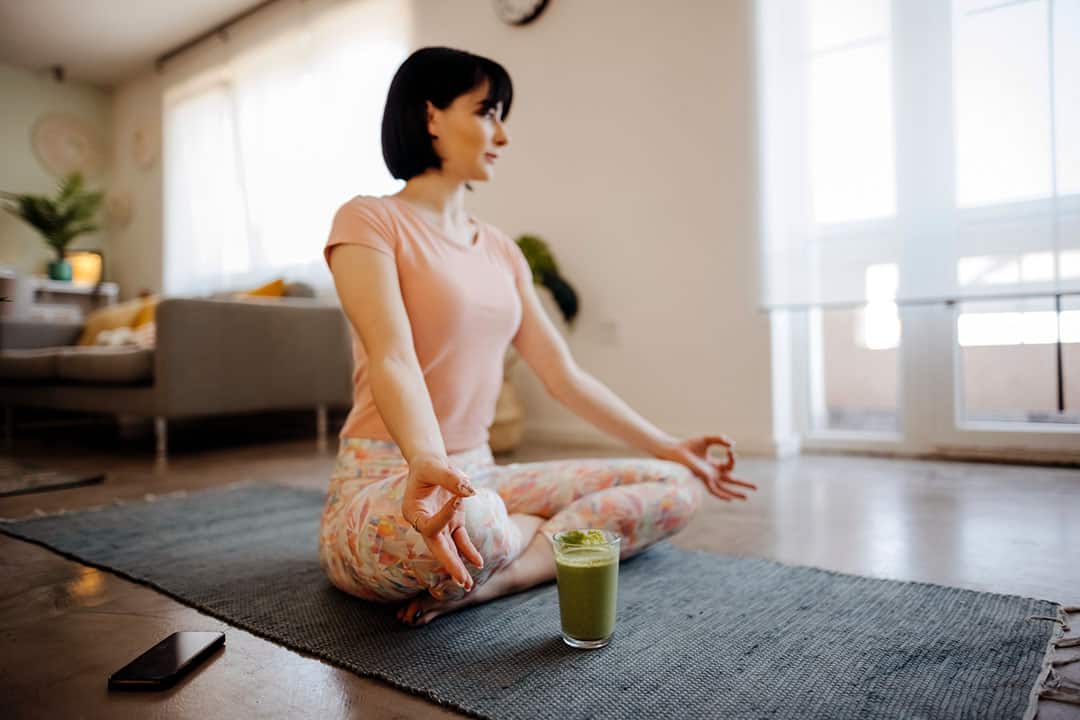 Ready to reduce your toxic load, balance your hormones, and finally make progress with your health goals? The first step is to flush out as many toxins as possible, then repair and replenish your body with the nutrients it needs to thrive. 
1) Start the Aceva Ultimate Body Cleanse. 
The best way to quickly and effectively reduce your toxic load and jumpstart your metabolism is cleansing. But not all cleanses are created equal. That's why we recommend the Aceva Ultimate Body Cleanse for anyone hoping to reduce toxins, regulate their hormones, or enhance their weight loss results. 
The 10-day Aceva Ultimate Body Cleanse works by flushing out toxins and waste, then replenishing the body with the nutrients it needs for healthy ongoing detoxification. The 5-in-1 system helps to improve immune function, digestive function, liver function, parasite elimination, and overall toxin removal. Plus, it works fast. Most people will feel the benefits of a full-body cleanse in 3-10 days. 
2) Shop organic. 
After your cleanse, let's keep your exposure to food toxins low. Simply by shopping for organic foods, you will significantly reduce the pesticides, herbicides, hormones, and other toxic additives you ingest. 
Shopping organic can be more expensive, but it's worth it in the long run if you want to reach your health goals and live healthier. If you're on a strict grocery budget, focus on shopping for organic alternatives to the "dirty dozen," then add more organic foods to your list when your budget allows. 
3) Say "no" to processed foods. 
Processed foods are full of added sugars, artificial sweeteners, chemicals, GMOs, and other potentially toxic food additives. These ingredients harm your microbiome diversity, which leads to inflammation and further hormone imbalances. Not to mention, these foods tend to have little nutritional benefit, but lots of calories. Trading processed foods for healthier snacks and functional nutrition-based meals will help you reduce your toxic load and your weight simultaneously. 
4) Drink more water. 
Drinking water not only supports healthy detoxification, but also promotes easier weight loss, higher energy levels, and better moods. During your Ultimate Body Cleanse, it's essential to stay hydrated with fresh water throughout the day. After your cleanse is over, continue to drink plenty of water (at least 8-10 cups per day) to maintain your body's improved detoxification abilities. 
5) Limit plastics and nonstick cookware. 
Plastics and nonstick cookware can leach toxic chemicals into your food without you even realizing it. Avoid this unnecessary exposure by swapping plastic food containers and water bottles with metal or glass versions. Ditch the nonstick cookware and replace it with traditional pans made from natural materials like ceramic, enameled cast iron, or stainless steel. 
6) Get back to basics with your cleaning products. 
You'd be amazed at how much you can clean with baking soda and vinegar! In fact, there are many different DIY household cleaning recipes to try that use natural ingredients to keep your home sparkling. Using these homemade products helps you avoid endocrine-disrupting chemicals in conventional cleaners (and saves you money, too). 
7) Go natural with your self-care. 
Soap, moisturizers, cosmetics, deodorants, and other personal care products should enhance your health, not sabotage it. Sadly, most of these products on the market today contain a range of endocrine-disrupting chemicals that wreck your body's hormone balance and may have serious health consequences. 
When shopping for personal care products, go the natural route whenever possible. Look for products with ingredients like botanical extracts, plant oils, and essential oils. Avoid the ones with long lists of ingredients you can't pronounce. If possible, go the extra mile to find products that come in safe, plastic-free packaging. 
More Ways to Naturally Balance Hormones and Increase Metabolism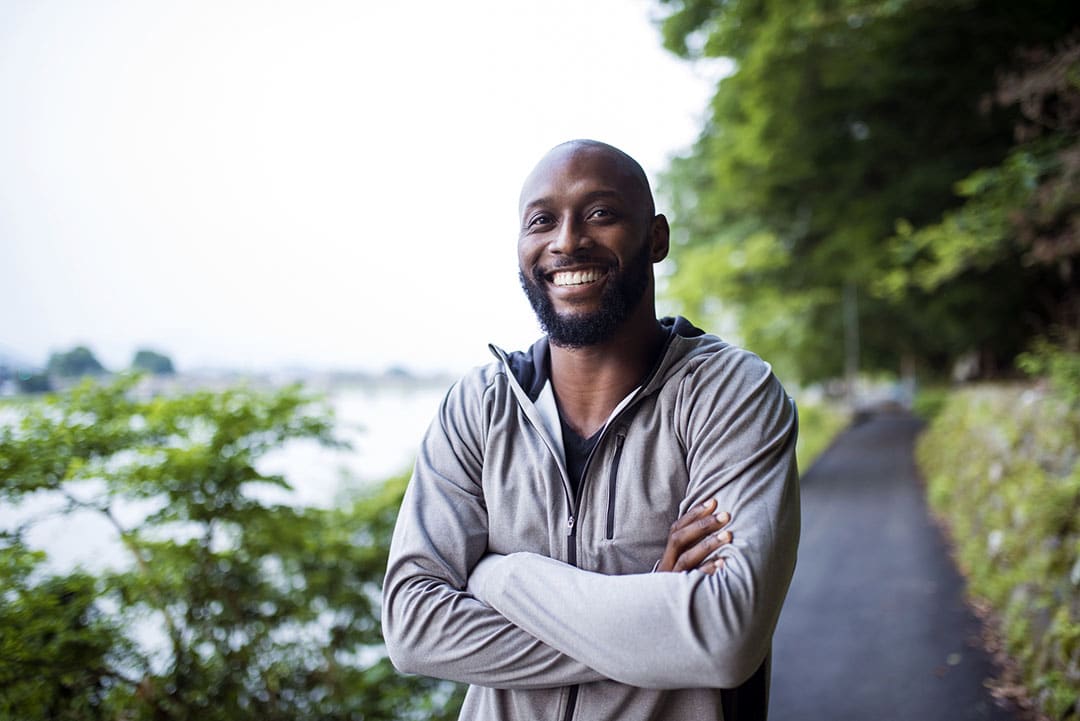 Beyond these tips for a healthy detox, these lifestyle habits will improve your overall hormone balance and support a healthy metabolism:
Exercise
If you're trying to improve your health or lose weight, exercise is probably already on your list of daily habits. But if you need extra motivation to lace up your sneakers and get moving, consider this: exercise is one of the best ways to detoxify, balance your hormones, and improve your mood. Regular exercise has been shown to significantly reduce cortisol (a stress hormone that wreaks havoc on your metabolism) and high levels of estrogen (which can lead to weight gain). 
Make time for rest. 
Sleep gives the body a chance to recharge and remove toxic waste products that have accumulated throughout the day. When we don't get enough sleep, the body cannot fully process those toxins and they start to build up. Sleep is also necessary to keep hormone levels in check. Those who regularly miss sleep tend to show imbalanced levels of hormones like cortisol, insulin, leptin, and ghrelin – all of which can lead to weight gain and obesity. 
Night after night of inadequate sleep can lead to serious health issues down the line. Help your body stay on top of detoxification, repair, and balance by getting a full 7-9 hours of restorative sleep per night. 
Get chiropractic care. 
Keeping your spine aligned doesn't just help you live a pain-free life. Chiropractic care also supports healthy detoxification, hormone balance, and weight loss goals. Toxins tend to accumulate in both fat tissue and capsules, the fluid-filled sacs that lubricate our joints. With each chiropractic adjustment, these capsules release this fluid into the bloodstream. This allows those lingering toxins to be filtered by the liver and excreted out of the body as waste. 
Reach Your Health Goals Faster with Healthy Detox and Hormone Balance
Are toxins keeping you from living a healthier life? Get started on a cleaner path with Aceva's Ultimate Body Cleanse and a visit to your local AlignLife chiropractor. 
Through chiropractic care and functional nutrition, your practitioner will help you repair your detoxification system, restore your hormone balance, and finally reach your weight loss and health goals. 
Balance Your Hormones with AlignLife
Schedule a visit with your local AlignLife chiropractor today!