When it comes to building bone and burning fat all you need to get moving is you. Weight bearing exercises like walking, hiking, and dancing can benefit all ages and make working out fun to do!  
Losing some bone density is a natural process that occurs as you age. But, when you lose too much bone density (due to poor diet, lack of vitamins and minerals, or carrying excess weight), you could be at risk of developing osteopenia or osteoporosis. These conditions put you at higher risk of fracturing or breaking bones and other injuries. 
The good news is that you can rebuild your bone density and maintain strong bones with the help of exercise – but the type of exercise matters! Read on to learn which exercises you should try now to rebuild your bones and prevent bone loss as you age.
Can You Rebuild Bone Density with Exercise?
Exercise (especially weight-bearing exercises and resistance training) is one of the best ways to rebuild your bones. When you exercise, you are putting gentle stress on your bones. Your body responds to this increased load by creating more bone tissue. This improves your overall bone density and helps reduce the risk of injury, weakness, and osteoporosis. 
Research shows that both men and women who regularly engage in weight-bearing aerobic activities have increased bone mineral density, bone strength, and bone size. They also show reduced markers of bone turnover and inflammation. Put simply, weight-bearing exercises help to build bone and prevent the issues that lead to bone loss, pain, and injury. 
Many studies are targeted at aging men and postmenopausal women because these groups are the most at risk for developing bone loss. But research also shows that these exercises can help younger people prevent and delay bone loss and aging.
Benefits of Exercise Beyond Bone Health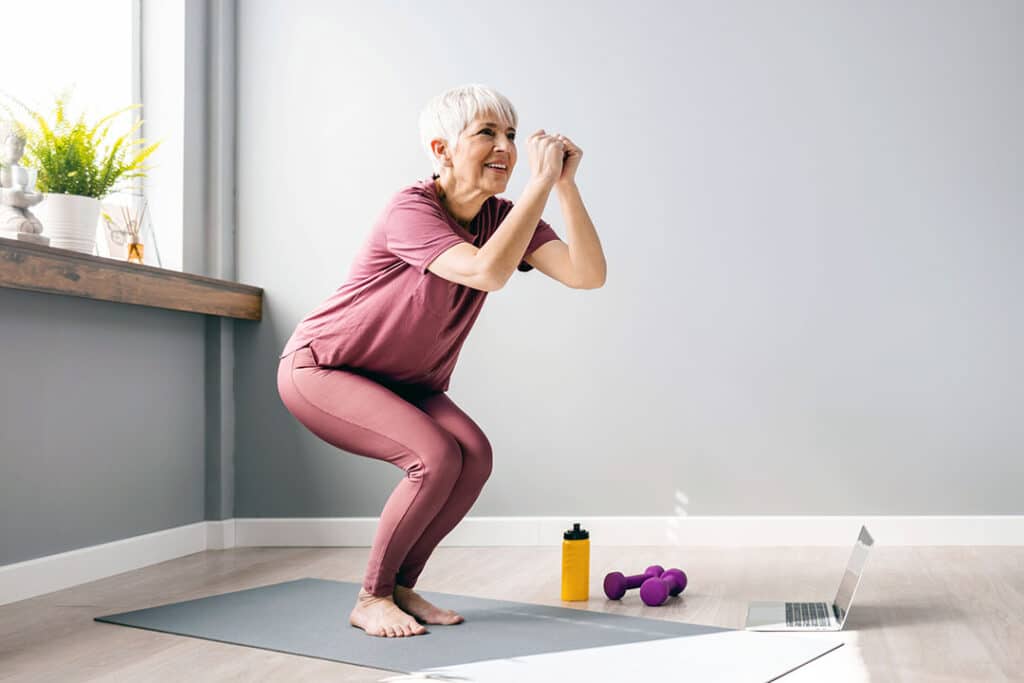 Keeping your bones strong and healthy isn't the only benefit of regular exercise. Of course, exercise also keeps you slim and reduces stress. But along with these benefits, you'll also enjoy…
Increased muscle mass and strength
Many exercises work to strengthen the muscles that are responsible for maintaining your balance, especially the leg and core muscles. This improves your overall stability and reduces the risk of unsteadiness and falls. Exercise also improves your proprioception (the awareness of your body's position and movement in space).
Decreased risk of broken bones
Even simple accidents can lead to broken bones and bone fractures in those with low bone density. By building bone density, muscular strength, and balance, you'll be less likely to break a bone if you do fall or stumble. 
Exercise strengthens the muscles that support good posture, such as the core, back, and shoulder muscles. When these muscles are strong, it is easier to maintain the proper alignment and avoid slouching or slumping. Exercise also improves your flexibility and muscle tension to avoid poor posture habits.
Stronger bones, stronger muscles, and improved posture are all great benefits of exercise. And together, they work to improve or even relieve pain and tension. Work with your local AlignLife chiropractor to accelerate your pain relief with exercise and strategic chiropractic adjustments.
If you want to lose weight or maintain a healthier weight, we can't leave exercise out of the plan. Regular exercise is a crucial element in helping you burn fat, build strength, and keep that extra weight off. Need help starting your weight loss journey? Our AlignLife weight management experts can help you develop a smart and effective weight loss plan that combines exercise, diet, and accountability to achieve your goals.
Top Weight-Bearing Exercises for Strengthening Bones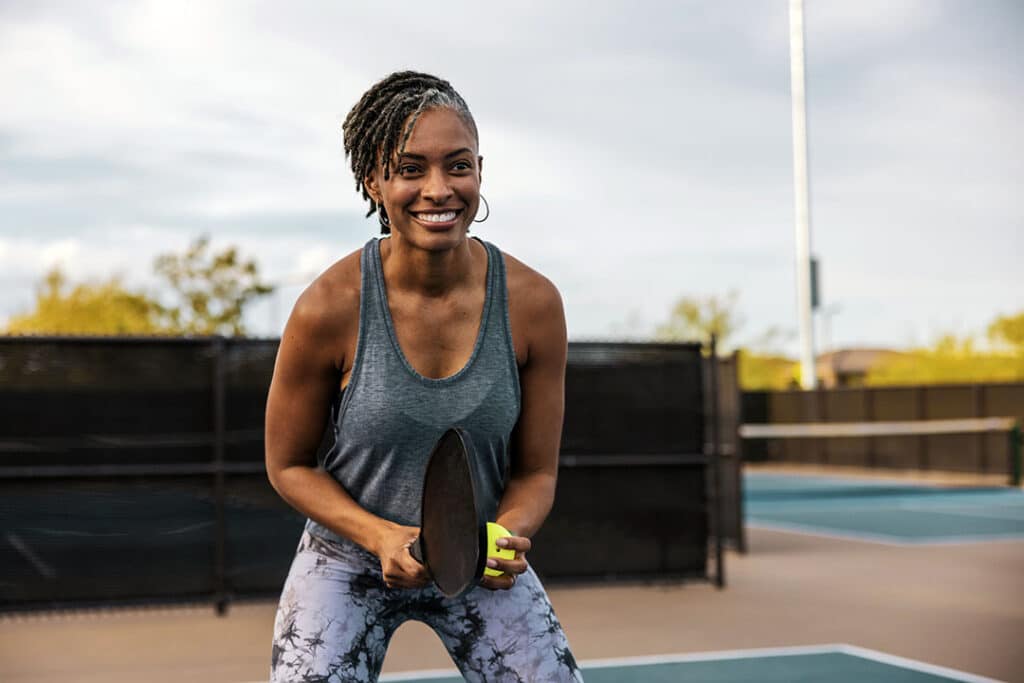 Ready to rebuild your bones? Weight-bearing exercises are a great place to start. But before you dive into these recommended exercises (or any other new workout routine), be sure to speak with your healthcare provider first. There are varying degrees of osteopenia and osteoporosis; knowing which exercises are effective and safe for your unique situation is the first step.
Walking is one of the best bone-building exercises because it is low-impact, easy on the joints, accessible, and appropriate for almost everyone. It requires no extra equipment, although you can add wrist and ankle weights or weighted vests to make your walk even more effective. Walking is also a great way to improve your cardiovascular health and mental health. 
Jogging is both an aerobic and weight-bearing exercise that keeps you fit while you build bone health. As you jog, you put slight stress on the bones of the lower body. This stress signals the bones to build more tissue, which increases your bone density over time. Since it is a higher-impact workout than walking, you'll rebuild your bones faster – but only if jogging is an appropriate activity for your situation. Like walking, jogging also helps keep your lungs, heart, and mental health in good shape, too. 
Hiking blends the bone health benefits of weight-bearing exercise and the mind-boosting benefits of being in the great outdoors. Depending on where you choose to hike and the natural terrain, you will trek over varying levels of intensity and impact. The combination of uphill and downhill hiking is a more diverse stimulus to the bones and will build your bones faster than walking on a flat path. 
Taking the stairs instead of the escalator or elevator is an easy way to work a little extra exercise into your day. But you can also use stair climbing as a stand-alone exercise to build bone and muscle mass. With each step, you put pressure on the bones and the body adapts by laying down more bone tissue. Climbing stairs can also help build endurance in the legs, glutes, and core and enhance balance and coordination.
5) Playing tennis or pickleball
Do you enjoy a bit of competition? Tennis and pickleball are fun sports with weight-bearing movements that naturally build and strengthen bone tissue. They both involve high-impact movements like jumping, running, pivoting, and stopping quickly – all of which help build bone density even further. If you're also looking to burn fat and lose weight, both tennis and pickleball can add a fun and social element to the weight loss journey!
Whether you like to jive, tango, or freestyle, dancing offers a whole-body workout that builds healthy bone tissue. Movements like jumping, hopping, and twisting are all effective ways to stimulate bone growth. One study showed that a group with osteoporosis who danced regularly had a substantial increase in lumbar bone density compared to those who did not dance for exercise. Dancing also improves balance and coordination, which can reduce the risk of falls and subsequent fractures, which are common concerns for those with bone loss.
Other Types of Exercises that Can Help Build Bones and Burn Fat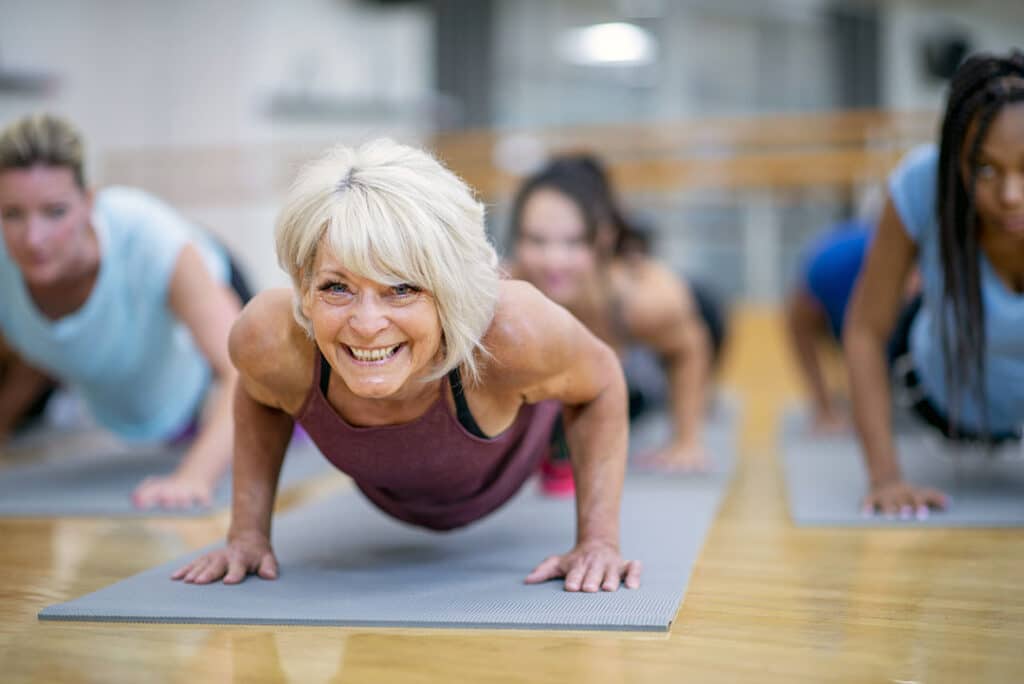 While the weight-bearing exercises above are the best ways to rebuild bones, other exercises can also benefit your bone health.
Strength and resistance training
Most people associate lifting weights and using resistance equipment with building muscles. And while they do quickly increase muscle mass and resilience, they also help to build your bones and keep you fit.
When we lift weights or practice other forms of strength training, our muscles pull on the bones with each repetition. This puts stress on the bone which signals the body to build new bone tissue. Strength and resistance training also promotes the production of hormones that are important for bone growth, such as testosterone and growth hormone. Plus, the more muscle and bone mass you have, the higher your metabolism and fat-burning potential will be.
Stability and balance exercises
Building stronger bones is only part of a holistic plan for better bone health. We also want to prevent the accidents and falls that lead to injuries and fractures in the first place. Stability and balancing exercises like a stability ball, balance board, or single-leg exercises enhance your ability to control your body movements so you are less likely to lose your balance. 
A healthy body is both stable and flexible. While you're building your bone and muscle strength, don't forget to work on your flexibility, too. Flexibility exercises like active stretching and yoga can help improve joint range of motion and muscle flexibility, which can reduce the risk of falls and fractures, particularly in older adults or those with low bone density.
Wellness Habits that Build Bone Health
Building better bones isn't just about exercising. Here are a few simple ways to rebuild bone tissue with simple daily habits.
No matter how much time you spend doing weight-bearing exercises, you can't build strong bones if you don't have the materials to build them. For instance, calcium is a key mineral required to build the bone matrix, while vitamin D is necessary to absorb this calcium. Vitamin K also plays a role in bone metabolism, and magnesium and phosphorus are essential for bone mineralization. Eating a balanced diet with plenty of fruits, vegetables, whole grains, lean protein, and dairy products can help provide the nutrients you need for healthy bones.
Oftentimes, diet alone is not enough to provide all the necessary nutrients we need to build stronger bone tissue. That's where high-quality bone health supplements come in. Rather than take separate pills for all the different vitamins and minerals you need, Aceva's Bone Matrix gives you everything you need in a daily dose. 
Bone Matrix is a bone-building supplement that contains 16 nutrients needed for healthy bones. A 1-to-1 ratio of calcium and magnesium (as well as the addition of vitamin D and vitamin K2) ensures you get optimal calcium absorption to lay down more bone tissue.
It's no surprise that a regular visit to the chiropractor can help you manage your bone health. Along with helping you reduce and prevent pain and injuries, spinal adjustments also promote joint mobility and reduce the harmful stress that wears on the bones and joints (not the same stress that strengthens them). Your AlignLife chiropractor can also help you determine which weight-bearing workouts are best for your unique situation so you can build your bone density, improve your posture, or lose weight. 
Ready to Rebuild Your Bones Naturally?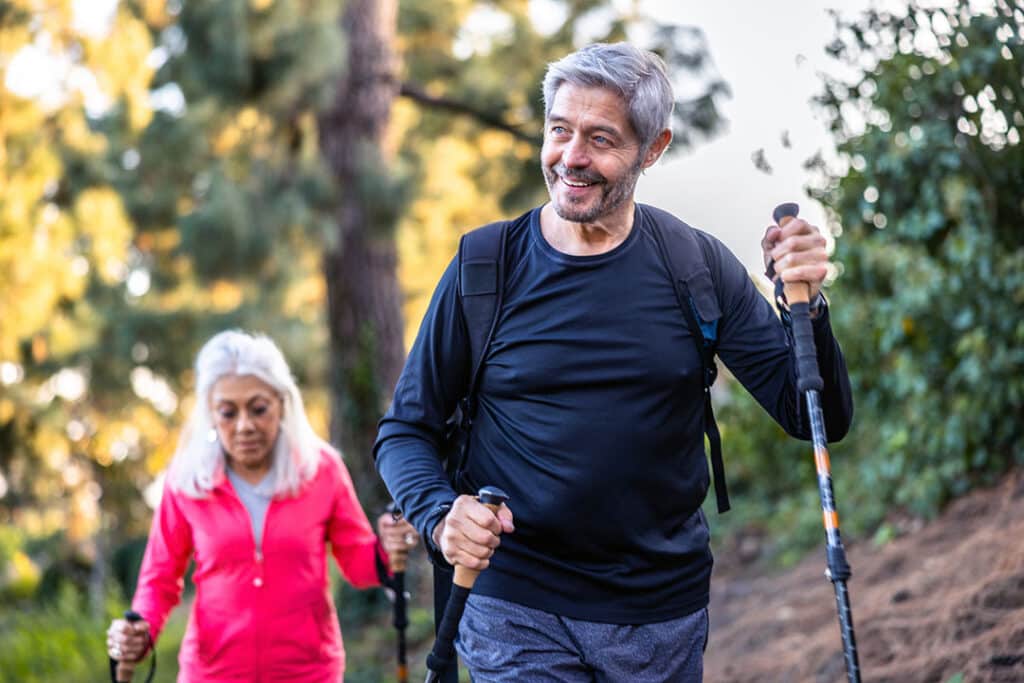 Whether you want to reverse bone loss and overcome osteoporosis or you want to maintain healthy bone density levels as you age, simple habits can make a major difference in the strength and stability of your bones. 
Weight-bearing exercises are key to rebuilding bone tissues – as are a healthy diet, bone-building supplements, and preventative care with your AlignLife chiropractor or weight management team. 
Schedule a visit with your local AlignLife chiropractor to learn how you can strengthen your bones – and your body – today!