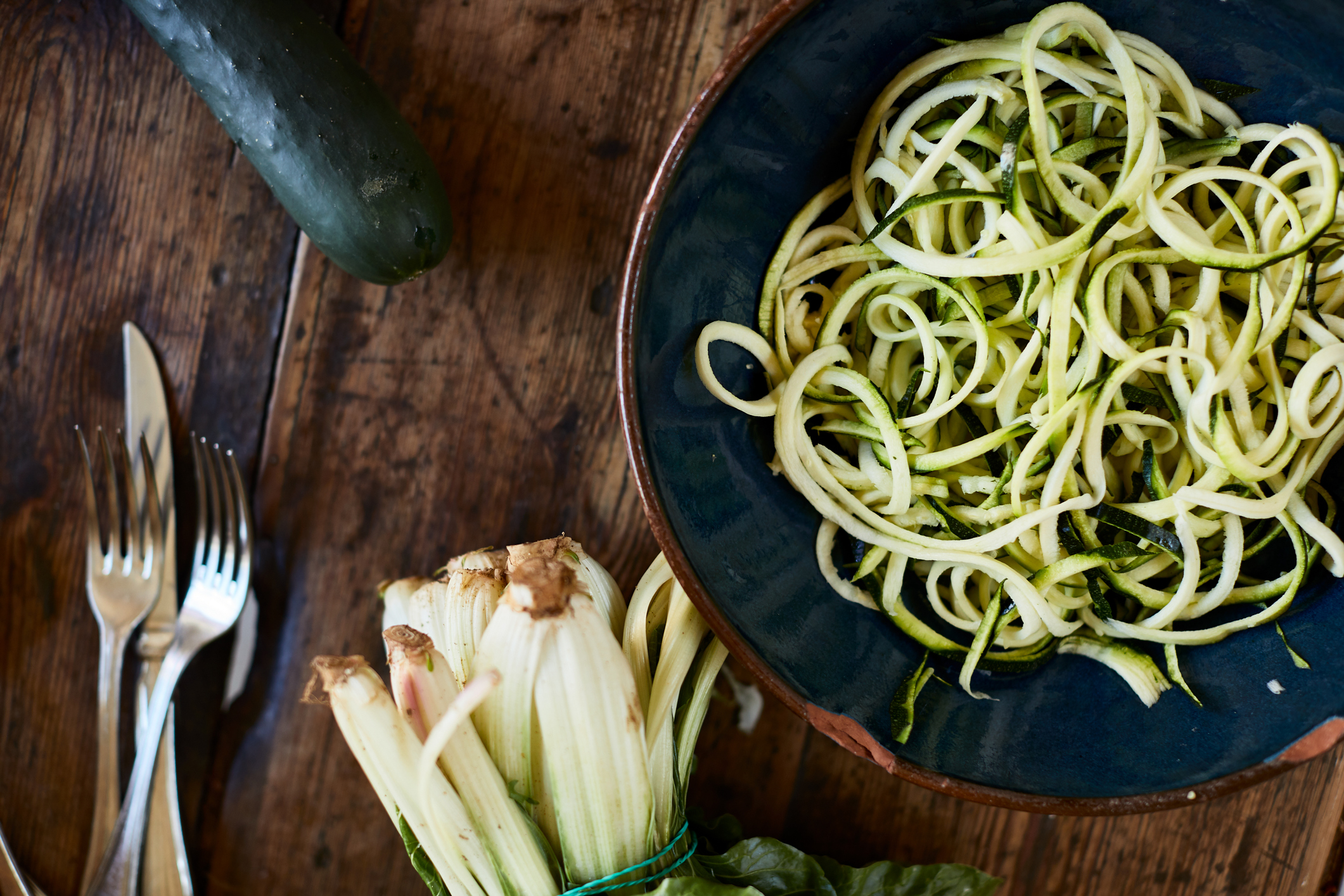 Zucchini noodles are a great pasta swap when you're trying to go gluten-free. Plus, cutting out starchy pasta is a great way to save on calories and create a more nutrient-dense diet. Low carb, lower calorie, and little to no effort, you'll love how quick and easy this tasty plate of zucchini noodles is.
Ingredients
4 medium zucchini (about 2 pounds)

3 tablespoons extra virgin olive oil

1 tablespoon minced garlic (3 to 4 cloves)

2 teaspoons cold water

Salt and pepper (to taste)
Directions
Use a spiralizer to cut zucchini noodles into a spaghetti-like shape. If you don't have a spiralizer, cut zucchini into lengthwise slices using a vegetable peeler then slice into thinner strips resembling spaghetti with a knife.
Heat olive oil and garlic in a skillet over medium heat. Cook until oil begins to bubble then stir in zucchini and toss for 1 minute or until zucchini is al dente. This usually takes about 5 to 7 minutes. If you cook longer, the zucchini can become mushy because of its high water content.
Add in desired sauce, cook for 1 minute, and season with salt and pepper to taste.
Health Benefits of Zucchini
Did you know zucchini is actually a fruit? Most culinary dishes use it as a vegetable, botanically, it's a fruit and falls into the Cucurbita pepo or summer squash family, along with pumpkins and other squashes.
Mind-blowing revelations aside, zucchini also offers your numerous health benefits because it contains zero fat, is high in water and fiber, and contains a significant amount of vitamins and minerals. This includes vitamin B6, riboflavin, folate, vitamin C, and vitamin K, potassium, and manganese.
Zucchini is also high in antioxidants and anti-inflammatory phytonutrients! I think it's safe to say, zucchini packs one powerful punch when it comes to upping the health factor of your weekly meals and snacks.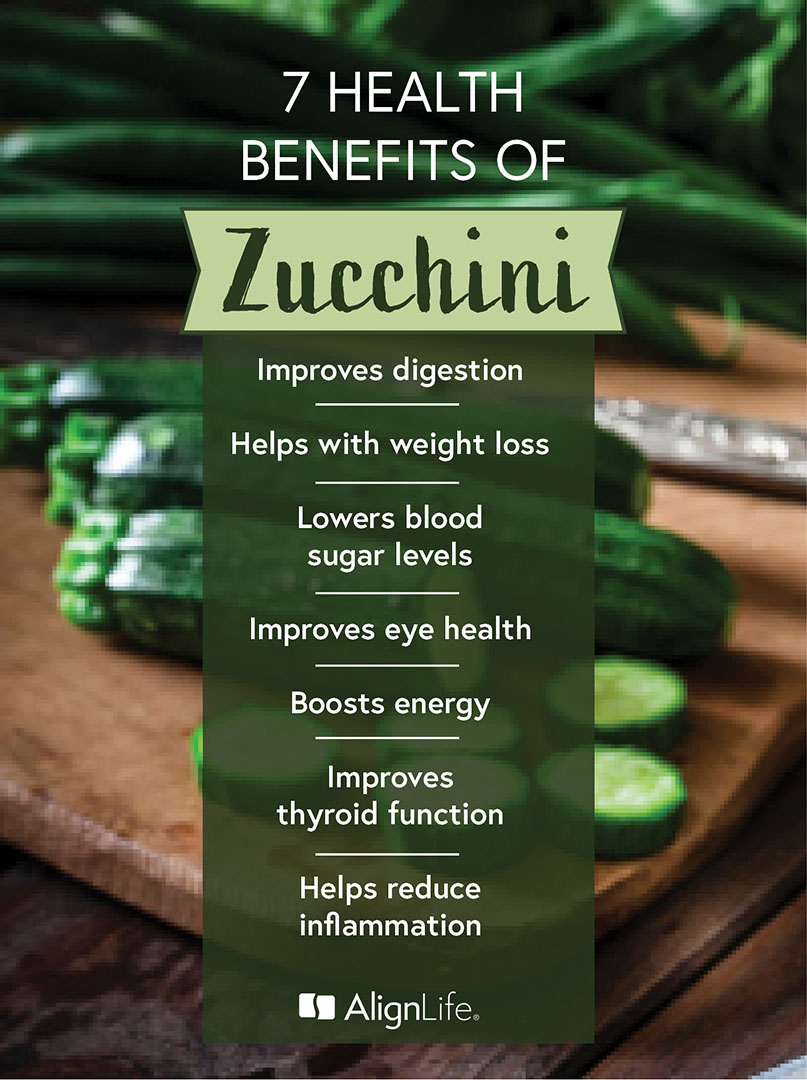 How to grow your own zucchini
Zucchini takes about 60 days from planting to harvest. But ask anyone who has grown zucchini in their summer backyard garden and they will tell you that it's worth the wait. You'll also likely harvest much more than you can actually eat.
Prep your soil and create mounds (up to 10 inches high) of dirt. Your mounds should be about 2 feet in diameter and four feet apart.
Plant six seeds evenly spaced per mound.
Cover each see up with about an inch of soil and water.
Water seeds once or twice each week, depending on how much rain you receive during the week.
Once the seedlings emerge, wait until plants are about 3-inches tall and weed out the weaker plants. You should be left with about three plants in each mound.
Continue watering throughout the growing phase.
Harvest zucchini as needed. Zucchini is best once they reach about 6-inches long. If you let them grow bigger, they can take on a woody taste.
How to freeze zucchini for later use
Wash and cut zucchini into one-inch chunks, before storing in a zipper-locked freezer bag. Zucchini is a great staple to have on hand for homemade bread, cookies, and more all year long!
Want more zucchini noodle recipes?
Check out these great meals!
[dt_divider style="thin" /]
[dt_divider style="thin" /]
READ: Roasted Italian Vegetables
[dt_divider style="thin" /]
Resources
12 Health and Nutrition Benefits of Zucchini. Healthline.com