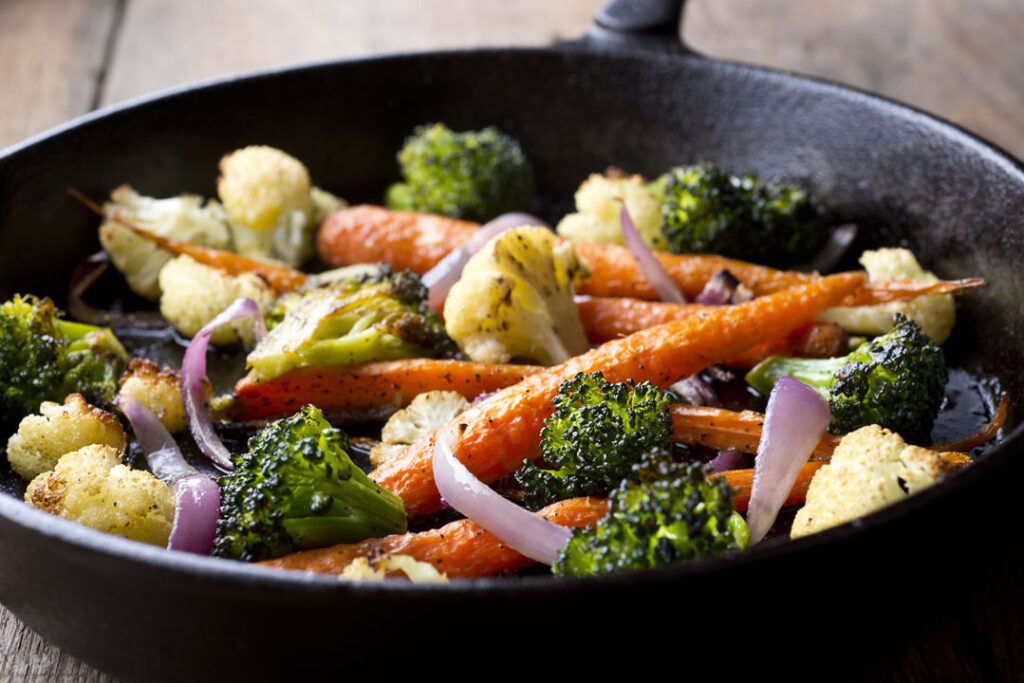 Everyone loves a good vegetable medley (if they are seasoned right)!  This dish is sure to impress even the pickiest eaters in your family. Just toss some Italian dressing mix on them, spread it on a tray and top with a little Parmesan cheese. We guarantee people will be coming for seconds… and it takes absolutely no time to make!
Ingredients
3 cups broccoli
3 cups cauliflower
3 cups baby carrots
1 small onion
2 Tablespoons olive oil
1 Tablespoon dry Zesty Italian dressing mix
1 Tablespoon shredded Parmesan cheese
Directions
Preheat over to 425 degrees F.
Spread broccoli, cauliflower, baby carrots, and onion on a large baking sheet.
Drizzle vegetables with olive oil, then sprinkle with Italian dressing mix and Parmesan cheese.
Toss vegetables until evenly coated in oil and seasoning.
Bake for 20 minutes or until vegetables are soft.
Mix It Up
To add variety, try adding zucchini, sweet potatoes, mushrooms, peppers or whatever vegetables you love to your mix and enjoy!