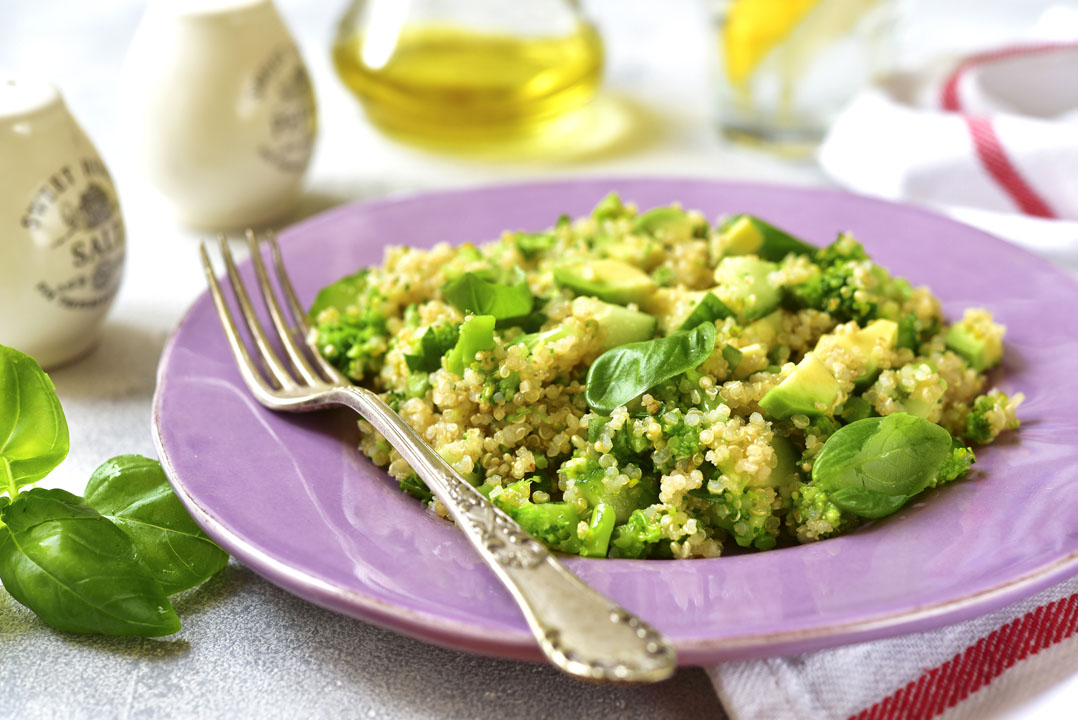 If you're looking to mix up your grains, look no further than quinoa. This seed can be cooked and used in place of grains and contains all essential amino acids, making it a good source of protein. Pairing with broccoli and cauliflower gives this bowl a fresh crunch and adds vitamin C, folate, and cancer-protective glucosinolates. These compounds may decrease inflammation, a risk factor for cancer.
Print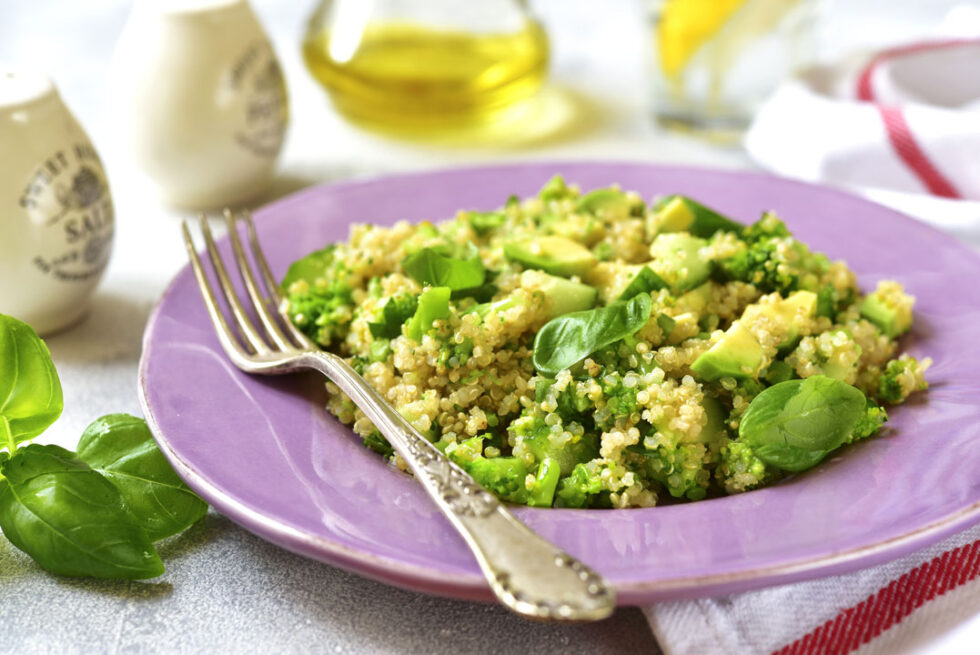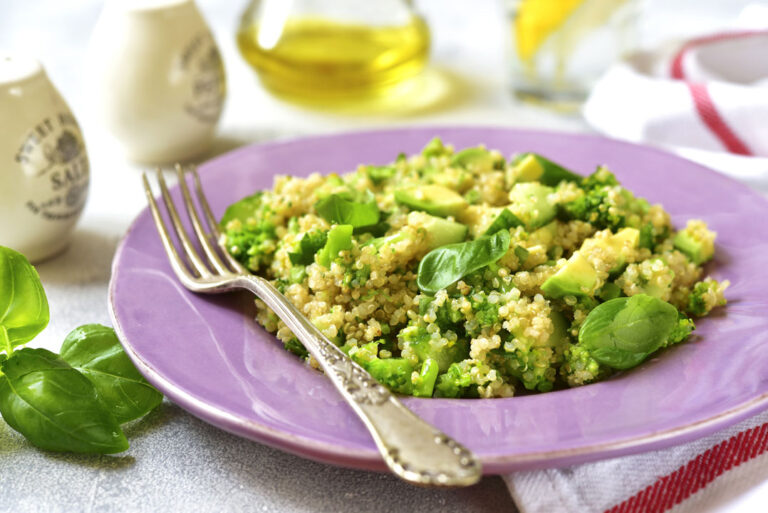 Quinoa with broccoli and cauliflower
1 Tbsp

. extra virgin olive oil, divided

2 cups

cauliflower florets

2 cups

broccoli florets

1

medium green bell pepper, sliced into strips

1

medium red bell pepper, sliced into strips

1 cup

chopped onion, divided

3

cloves garlic, minced

1 Tbsp

. fresh thyme, chopped medium (

1 tsp

. dried may be substituted)

1 Tbsp

. fresh oregano, chopped medium (

1 tsp

. dried may be substituted)

1 cup

quinoa

2 cups

reduced-sodium vegetable broth
Himalayan or sea salt and freshly ground black pepper
(As always, choose fresh organic foods as much as possible for the healthiest recipe.)
Instructions
In a skillet, heat 2 teaspoons olive oil over medium-high heat. Add cauliflower, broccoli, peppers, 1/2 cup onion, and garlic. Sauté 5 minutes until vegetables start to soften. Stir in herbs and sauté 2 minutes. Remove from the stovetop and set aside.
Place quinoa in a strainer and rinse thoroughly with cold water. Using your hand, swish quinoa under running water for 2 minutes to remove the bitter natural coating. Drain and set aside.
Heat remaining teaspoon oil in a medium saucepan over medium-high heat. Add remaining onion. Sauté about 3 to 4 minutes. Add broth and quinoa. Increase heat to bring mixture to boil. Reduce heat to medium-low, cover, and simmer until quinoa is tender (about 20 minutes).
Gently stir in vegetable mixture and combine well with quinoa. Season with salt and pepper to taste. Serve.
Makes 8 servings. Per serving: 120 calories, 3.5 g total fat (0 g saturated fat), 20 g carbohydrate, 5 g protein, 4 g dietary fiber, 50 mg sodium.