Check out these five proven workouts to help your body sweat out toxins and function at its best level of health.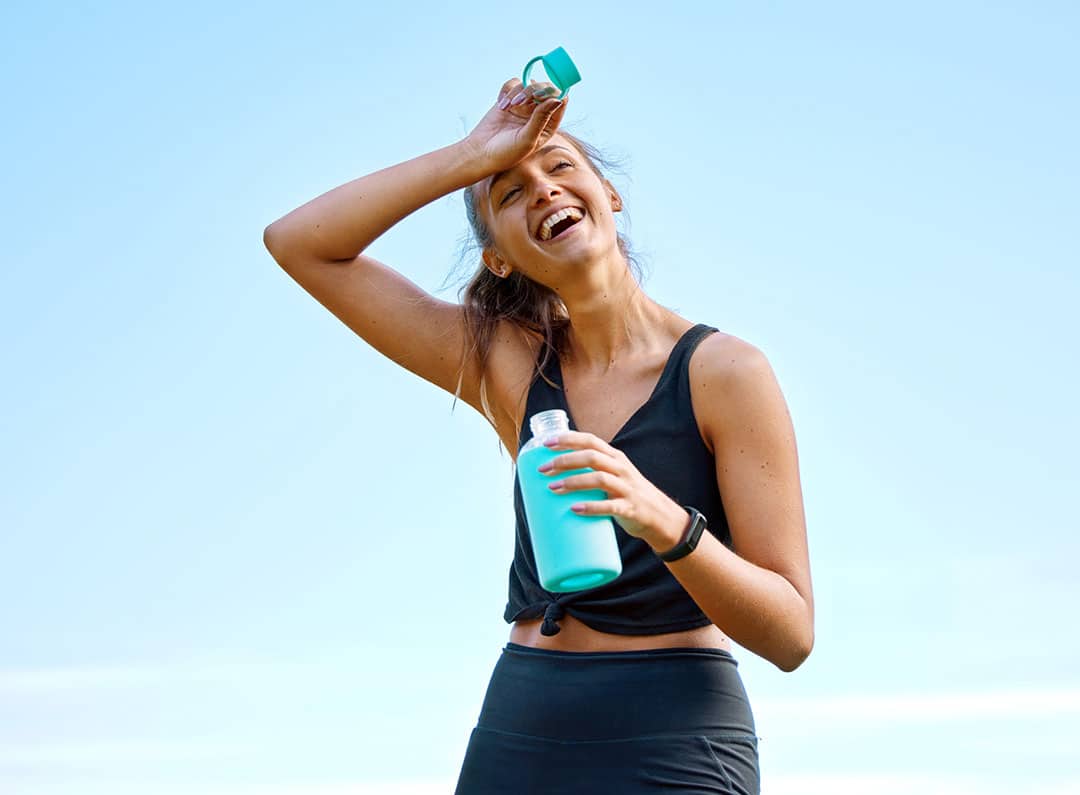 The Romans, Turks, Native Americans, and Scandinavians all have something in common: they use sweating as a healing practice. Today, sweating is still considered a restorative practice. From sweat-inducing workouts to saunas and steam rooms, there's something instinctively cleansing about sweating. But does it really help you detox? 
Let's explore the detoxification powers of sweating and find out which workouts will give you the best detox for your effort!
Can You Really Sweat Out Toxins by Exercising?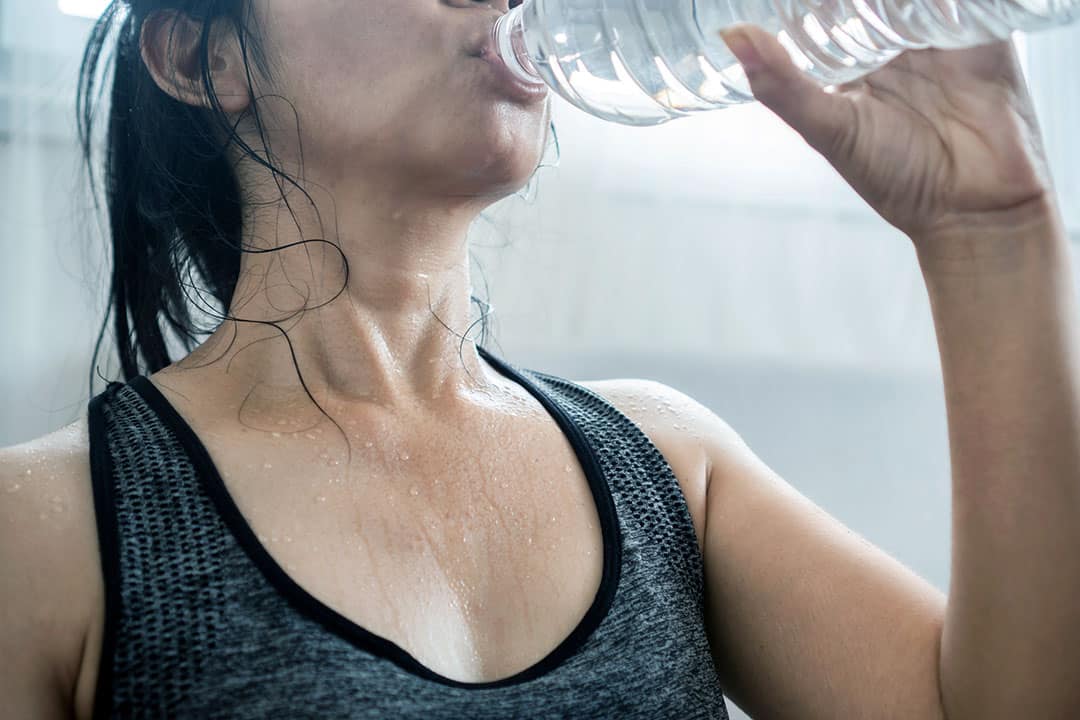 There's a debate in the scientific and medical community about whether sweating is a good way to detox or not. 
While more research is needed, what we do know is that most of the body's detoxification process occurs in the liver and the kidneys. These two organs filter the blood and remove impurities, often removing them as waste or storing them in fat cells away from our vital organs. 
But, studies show that some toxins do escape the body through sweating. So, what toxins can you sweat out? 
Phthalates
Phthalates are chemicals that are used to make plastic more durable. You'll find them in things like plastic cooking utensils, toys, and plastic storage containers. Phthalates are also used in personal care products like cosmetics and fragrances to stabilize the solutions. Unfortunately, phthalates are linked to a range of health issues including asthma, cancer, neurodevelopmental disorders, and infertility. 
Studies show that phthalates are excreted by the body through urine and sweat. But, the concentrations of phthalates were twice as high in sweat, indicating that purposeful perspiration through exercise or saunas may be helpful in removing harmful phthalates from the body. 
BPA
BPA stands for Bisphenol A, a chemical commonly used in clear plastics, plastic food containers, baby bottles, and receipt paper. Researchers discovered this chemical has estrogenic properties that disrupt our natural endocrine balance. These estrogen-mimicking effects can lead to obesity, sexual health issues, miscarriage, and other reproductive conditions. 
Researchers found that BPA was present in the sweat of 80% of their test group, with no presence of BPA in urine or blood. This suggests that sweating may be the body's most efficient way of detoxing from BPA. 
Heavy Metals
We come into contact with heavy metals like lead, mercury, arsenic, and cadmium mostly through our environment. Their presence in food and water systems, air pollution, cigarette smoke, and dental amalgam fillings can make it hard to avoid them entirely. Unfortunately, heavy metals are linked with cancer as well as heart, brain, kidney, and immune damage. 
While heavy metals are mostly processed by the liver and kidneys, some studies show that we are able to sweat some heavy metals out. In one study, significantly higher levels of arsenic, cadmium, lead, and mercury were found in sweat compared to blood – up to 300 times more in some cases – showing that sweat is an effective way to help rid the body of heavy metal toxins. 
Why Exercise is an Essential Part of Any Detox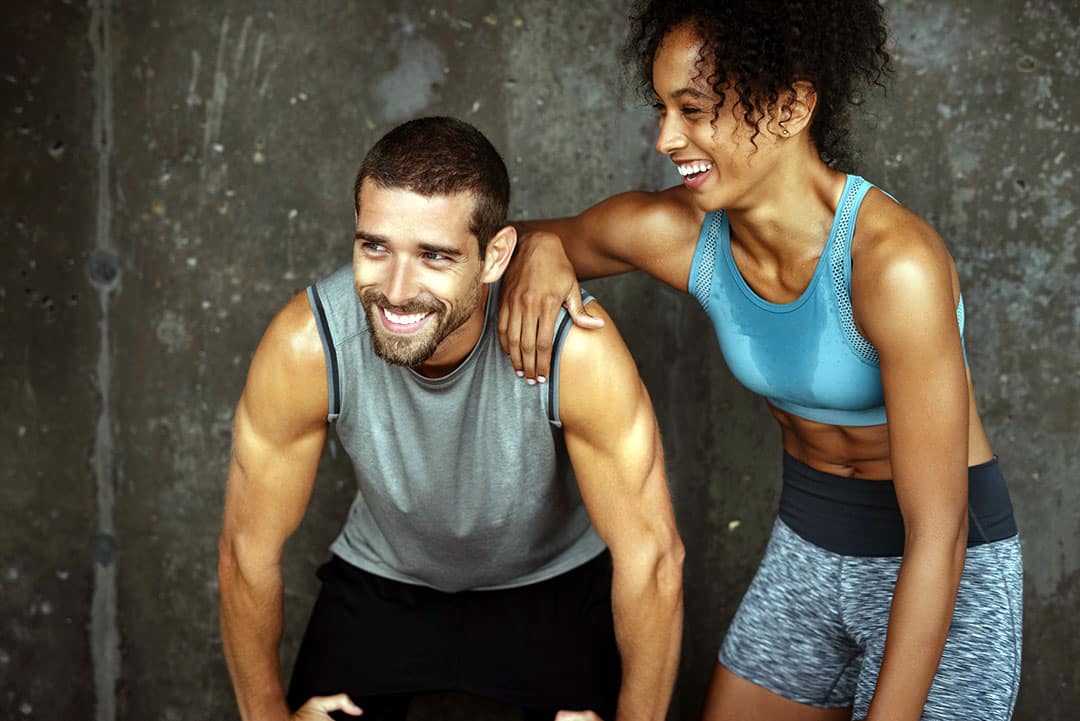 If you're planning on doing a cleanse, don't forget to include daily exercise in your action plan. We know that sweating can help you remove toxins like phthalates, BPA, and heavy metals. And while that's a good enough reason to get your blood pumping more often, there are actually more detoxification benefits to a sweaty exercise than releasing toxins through the skin. 
Exercise improves liver detoxification. 
The liver is the main organ of detoxification. First, it separates the "bad" (toxins and waste) from the "good" (healthy blood cells and fluids). Then, it breaks down and disposes of toxins to keep your circulating blood flow clean. Considering the number of toxins we are exposed to daily, detoxification is a full-time job. The liver can easily get worn out, especially if alcohol, junk food, and high stress are part of the picture. As a result, fat builds up in the liver and can eventually lead to nonalcoholic fatty liver disease. 
Exercise is the antidote to a fatty liver. Studies show that regular aerobic exercise and resistance training can help reduce overall liver fat. Even if you live a healthy lifestyle, exercise improves the liver's detoxification function to prevent liver disease and toxic buildup.
Exercise improves kidney detoxification. 
While the liver is the main organ of detoxification, it's not the only one. The kidneys are also crucial for filtering toxins out of the body through urine. Like the liver, the kidneys can become overburdened with toxins if you have high exposure through your environment, personal care products, or diet. The kidneys' ability to detox also declines as we age. With regular exercise, however, we can support the kidneys and maintain proper detoxification. 
Exercise helps your lungs detox. 
The heavy breathing that accompanies a challenging exercise isn't just good for increasing your lung capacity and stamina. Exercise helps your lungs detox better. With each breath, your lungs detox by expelling carbon dioxide. The more you exercise, the more your lungs are able to release. Exercise can also help loosen and remove mucus, debris, and pathogens lingering in your airways. 
Sweating supports your heart health. 
If you're exercising hard enough to break a sweat, your heart is getting a good workout. As blood flows quickly through your arteries, it prevents plaque buildup that leads to heart disease.  
Sweating improves muscle recovery. 
Increased sweating means increased circulation. And more blood flow means better and more effective cellular repair and regeneration. This can help muscles recover faster after exercise, as well as encourage tissue repair throughout the body. 
5 Types of Exercises that Flush Toxins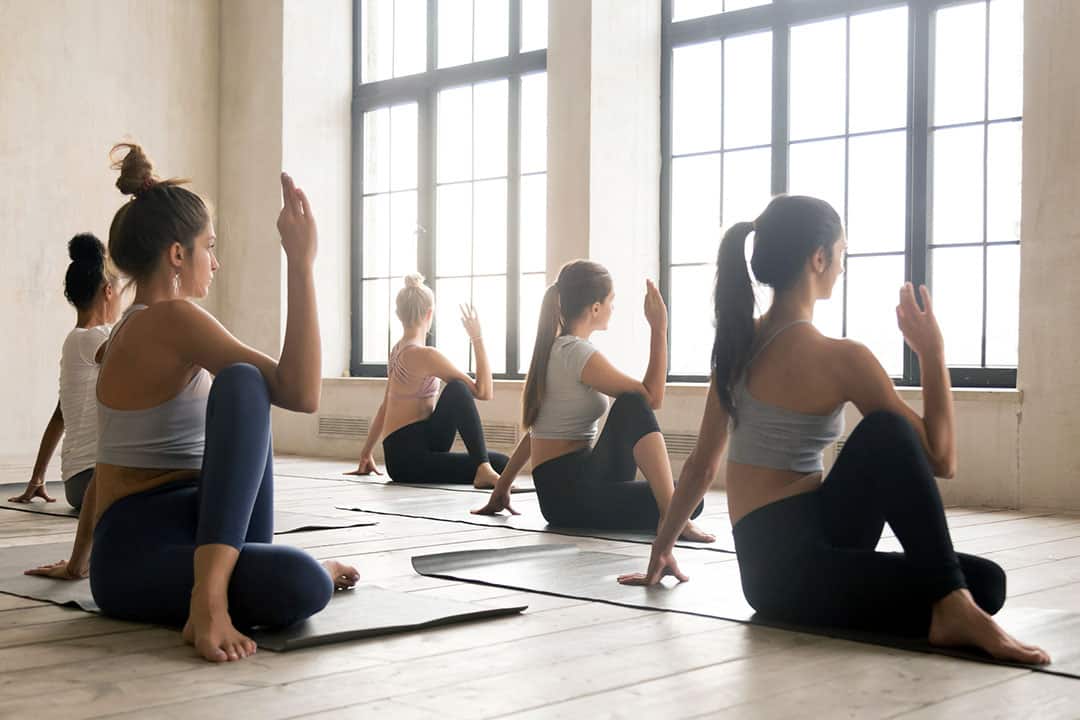 Exercise helps your body excel at its natural detoxification functions. During a cleanse, this boost in detoxification is even more powerful. But not all exercises have the same detoxification benefits. 
The best exercises to do for a detoxification boost are ones that get your heart pumping and your sweat flowing. Exercises that encourage gentle organ massage (like stretching and yoga) are also helpful for improving detoxification. 
If you're planning on starting a full-body cleanse, consider adding these 6 exercises to your daily schedule to flush out even more toxins. 
1) Aerobic Exercises
Aerobic exercises, or conditioning exercises, increase your heart rate and require heavier breathing. These include activities like cycling, swimming, jogging, and hiking. Try to keep your heart rate in the fat-burning zone for these exercises to get the best detoxification benefits. 
2) Dance 
While dance is part of the aerobic category, it deserves its own place as a great workout for flushing toxins. Along with encouraging blood flow and heavier breathing, dance also stretches and engages most of the body's muscles – including muscle groups that don't get activated in typical gym workouts. This gives the body a chance to flush the entire body with fresh blood, and process lingering toxins in the bloodstream. Dance movements also create a gentle "massage" for internal organs which can improve their function. 
3) Strength Training 
Strength training makes a great balance for your conditioning workouts. While running or dancing helps increase blood flow and sweat out toxins, strength training ensures your cardiovascular and musculoskeletal systems are strong enough to keep up. Try working with resistance bands, or add hand or ankle weights to your cardio exercises to get the best of both worlds. 
4) Rebounding 
Rebounding (bouncing on a mini trampoline) is a fun and simple exercise to help flush toxins. This low-impact exercise stimulates the lymphatic system, which filters out waste and toxins from our lymph fluid. Not only does rebounding help improve detoxification and immunity, but it's a simple way to burn calories quickly and has some phenomenal health benefits. 
5) Yoga 
Yoga is one of the best detox workouts to do during your cleanse. Why? Yoga twists, stretches, and soothes oft-forgotten muscle fibers to enhance full-body circulation. Yoga is also extremely customizable, which means you can adapt it to your energy level each day of your cleanse. Feeling energized? Bring on the sweat with a heated yoga class. Need something more restorative? Turn down the dial (and still flush toxins) with chair yoga or organ-massaging yin yoga. 
Ready to Sweat Out Toxins? Read this First
Exercise is an essential part of a healthy detox or cleanse program. But it's not the only thing that matters. If you want a truly successful cleanse that not only improves your health but makes you feel alive, you need to start with a plan. 
At AlignLife, our practitioners are here to help you reduce your toxic load so you can achieve your health goals. That means starting with a cleanse program that's safe and effective. The Aceva Ultimate Body Cleanse goes beyond clearing the colon to help enhance your liver, kidney, and immune detoxification in just 10 days. Exercises like the ones above can help you get the best results from your cleanse. 
After your full-body cleanse, your AlignLife chiropractor can help you enjoy long-lasting weight loss and ongoing detoxification through detoxifying chiropractic care and our MetaLife Lifestyle Empowerment Program for weight management. This program guides you to make an overall shift to better eating habits, regular exercise, and reduced stress. 
Detoxing is just the first step to a longer, healthier life.