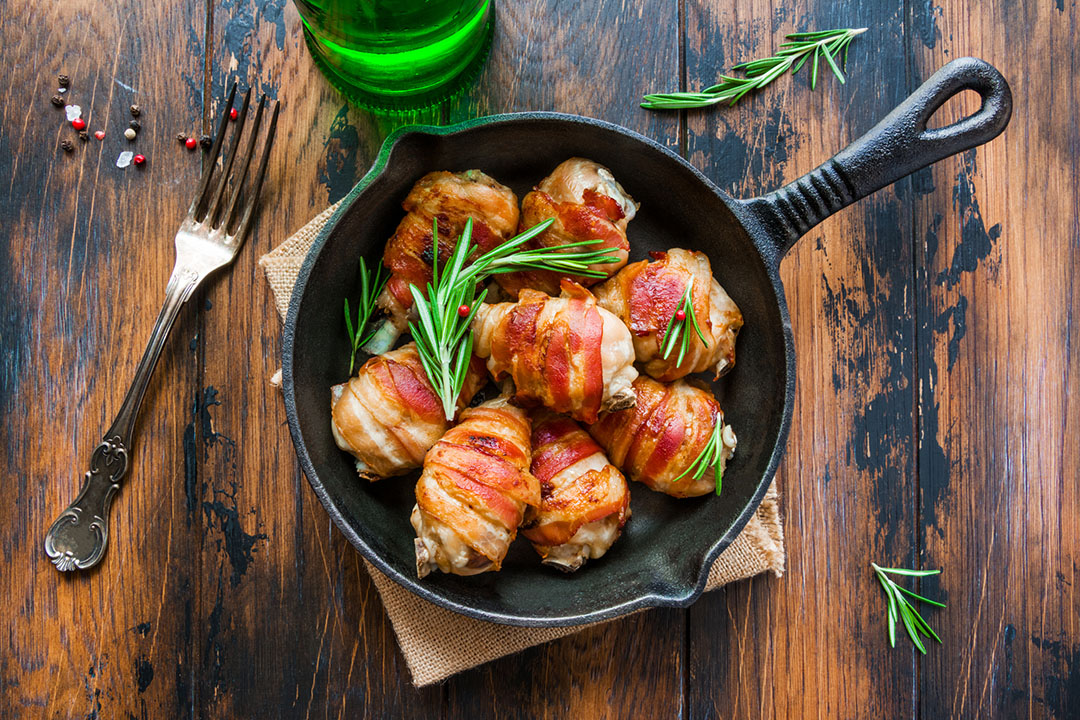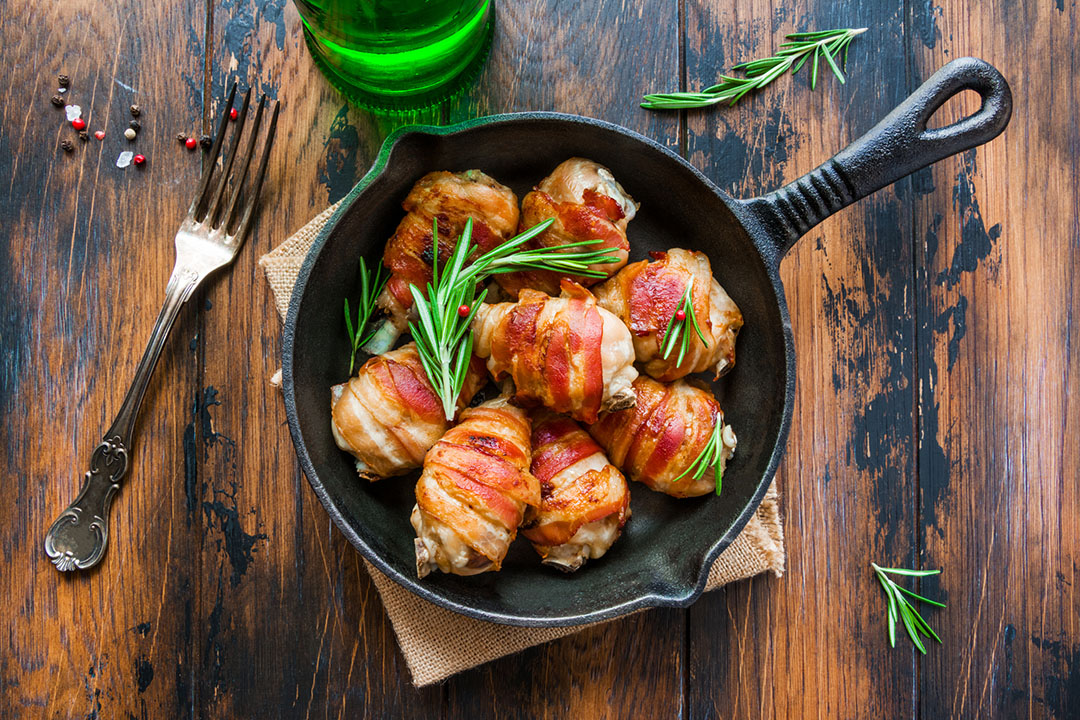 What?!? You didn't know you could cook with lavender? ME EITHER! I bought a package of lavender awhile back aspiring to make lavender ice cream but just never seemed to have the time to make the recipe so it went to the back of my baking cupboard. I discovered this package yesterday while I was reorganizing and became inspired.
So I got to searching for ideas to make an inspiring and relaxing meal. VOILA! Enter Bacon-Wrapped Baked Chicken with a Lavender Glaze. This recipe took under 10 minutes of prep and was pretty much HANDS OFF the whole 40 minutes it baked.
Print
Bacon Wrapped Lavender Glazed Baked Chicken
Baked Chicken Ingredients
2

chicken breast ( I sliced them in half so I had

4

thinner pieces to wrap in bacon)

3

–

4

slices of center-cut bacon (just don't use thick cut since it won't be all the way done)
Lavender Glaze
1/2 tsp

black pepper

1 tsp

salt (or pink himalayan salt)

2 tsp

dried lavender buds (best to use food grade)

1 tsp

dried thyme

1 tsp

dried tarragon (optional)

1 tsp

dried rosemary

1/4 cup

balsamic vinegar

1/4 cup

brown sugar

2 Tbsp

honey
Instructions
Preheat oven to 350 F.
Trim chicken breast and then slice in half so it's thinner.
Grease baking sheet (otherwise cleaning will be a PAIN).
Layout 3-4 slices of bacon in a row and set your chicken on top.
Mix together the glaze. Spoon a few spoonfuls of the glaze on top and then wrap the bacon over top.
Bake 30-40 minutes.
Switch oven to broil and broil 3 – 4 inches on HIGH for an additional 2-5 minutes (depends on how crispy you want your bacon).
Let cool. It will be HOT HOT HOT.
How to Serve Your Baked Chicken
You can serve this delicious baked chicken recipe with the crispy bacon or take it off for a more traditional-looking chicken breast meal. I chose to take it off because there was still some fatty spots left in places and my dog appreciates scraps in her food bowl that involve bacon.