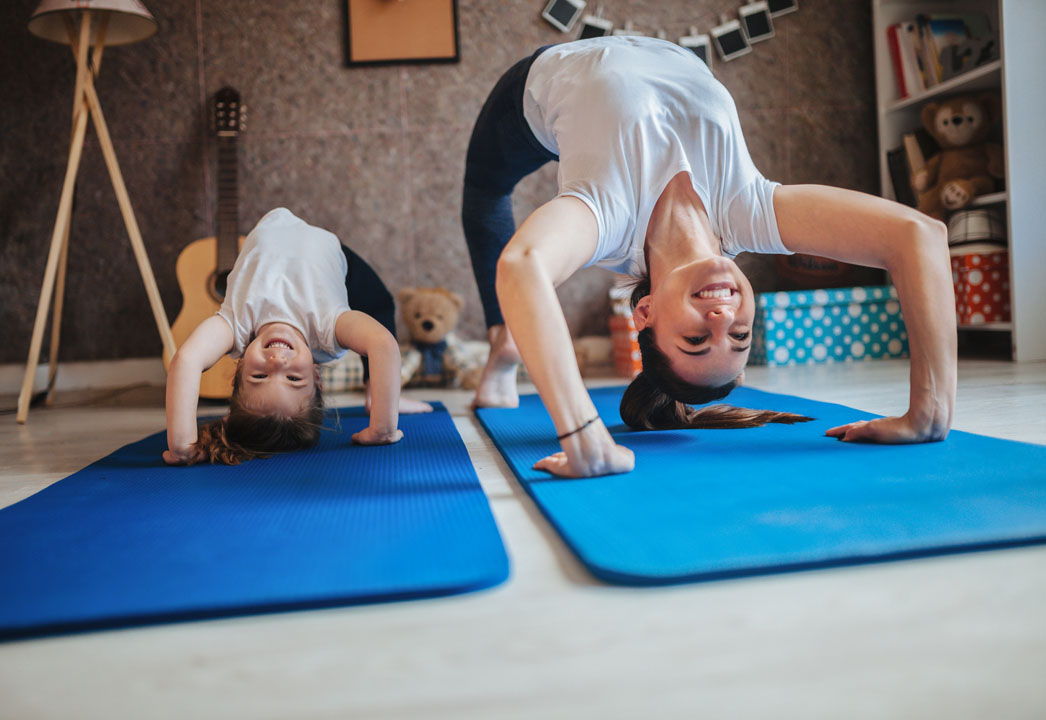 Looking for some creative ways to keep your kids busy (and off screens) during summer break. AlignLife at Springfield is here to help with eight time-tested fun activities to keep your kids active and having a blast! These feature a mix of activities that promote responsibility, creativity, and hands-on learning that will change those "I'm bored" days into "What's next?" Plus, if you join them, you might just end up making memories that will last a lifetime.
[dt_divider style="thin" /]
#1: Give your kids an important task
Responsibility is a great thing. Whether it's watering the garden, feeding the family pet, or collecting the mail. Having something to do each day will not only let your kids see the value of contributing to daily chores, but also help occupy their time. Create a chore chart together and hang it where it's visible throughout the day to help keep everyone on task. This includes tasks for you, too! Remember, even the little kids can help out! Here are a few ideas to help you assign chores that are easily done by children your child's age.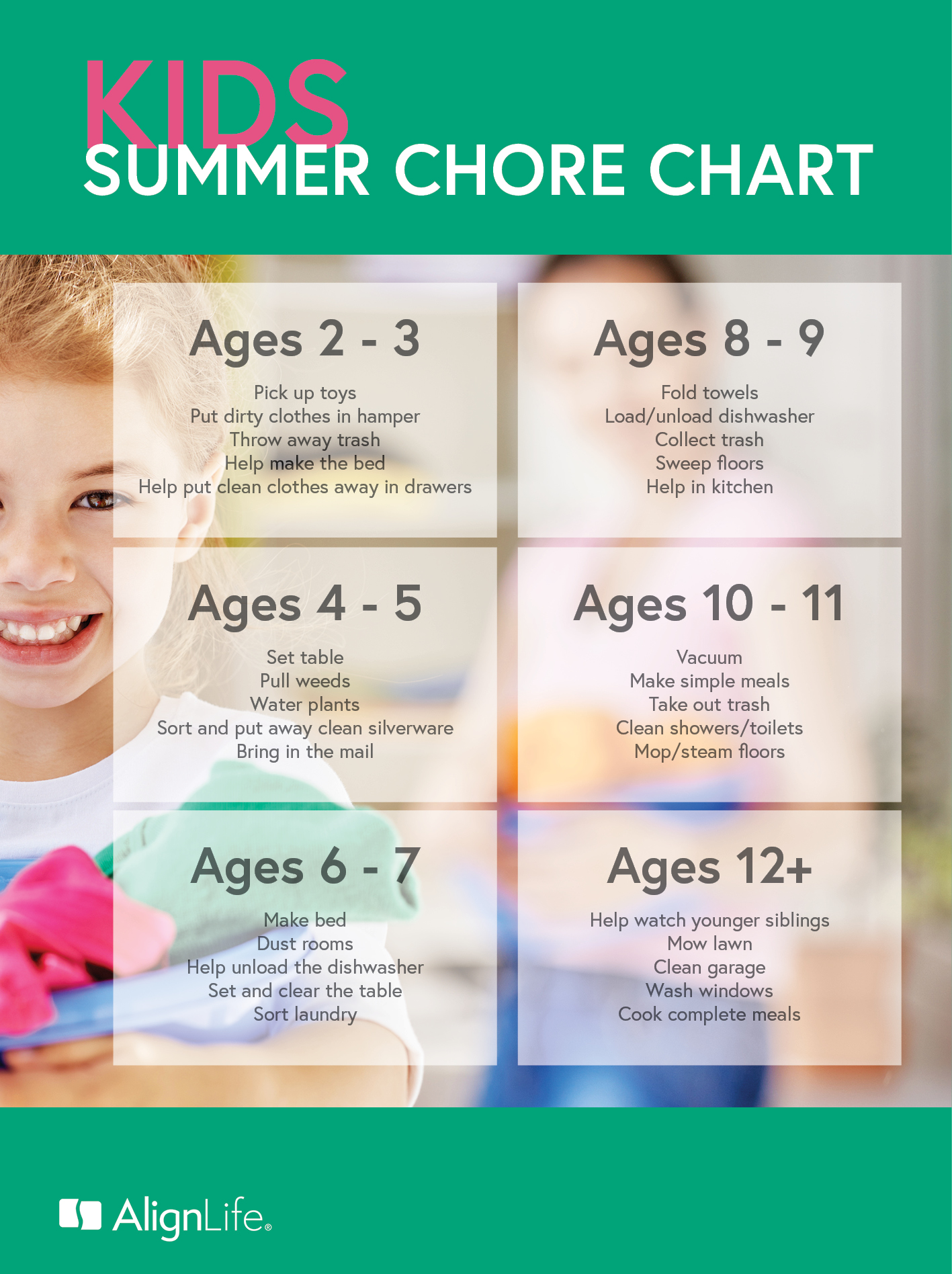 [dt_divider style="thin" /]
#2: Create a DIY idea box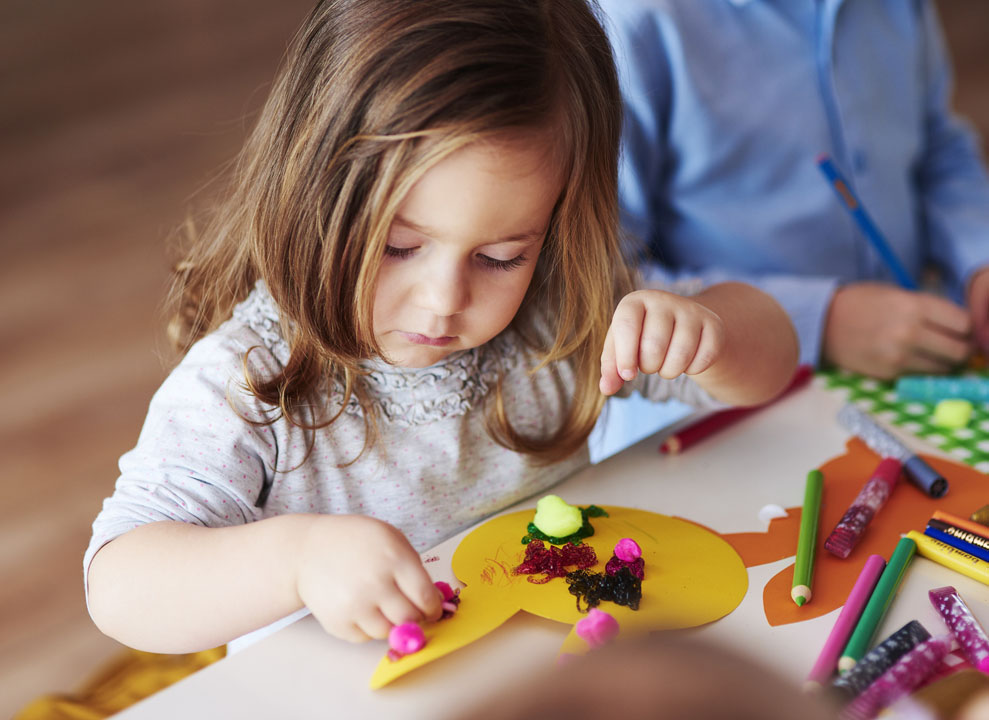 If you are looking for some fun indoor activities for kids, make an idea box and fill it with coloring books, crayons, legos, slime, board games, card games, homemade play dough, pom-poms, and paints. The next time they come to you looking for some fun things to do, open the idea box (yes… it can just be a cardboard box) and let them create, explore, and maybe even take on some science experiments right in your kitchen or living room. You might want to pull out an old tablecloth or some newspapers to keep the mess minimal – especially if your box includes glitter and glue!
[dt_divider style="thin" /]
#3: Plant a vegetable garden
This is a family favorite. Sew a vegetable garden or plant seeds in pots and ask the children to take responsibility for watering, weeding, and picking their crops. If you plant sunflowers, you could have a competition to see who in the family grows the tallest sunflower. READ: Six Vegetables to Grow with Your Kids
[dt_divider style="thin" /]
#4: Go on treasure or scavenger hunts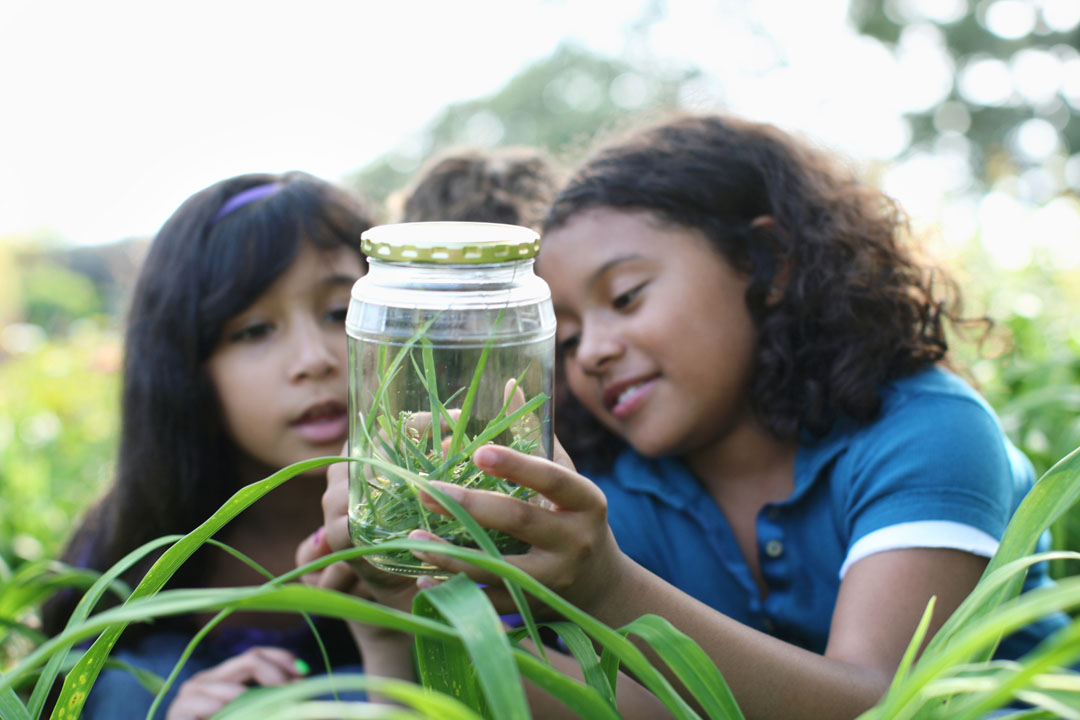 Create an iSpy treasure hunt (or several versions)! You could mix it up between natural and man-made materials; indoor and outside. Here are a few ideas on what you can look for if you'd like to give it an outdoor hunt a try. You can also do this on a vacation or road trip (click here for ideas):
Wild Flowers
Stream or creek
Cloverleaf
Dead tree
Fallen limb
Smooth or shiny rock
Y-shaped twig
Animal tracks
Birds nest
Squirrel
Butterfly
Spider web
Anthill
Frog or toad
[dt_divider style="thin" /]
#5: Encourage outdoor play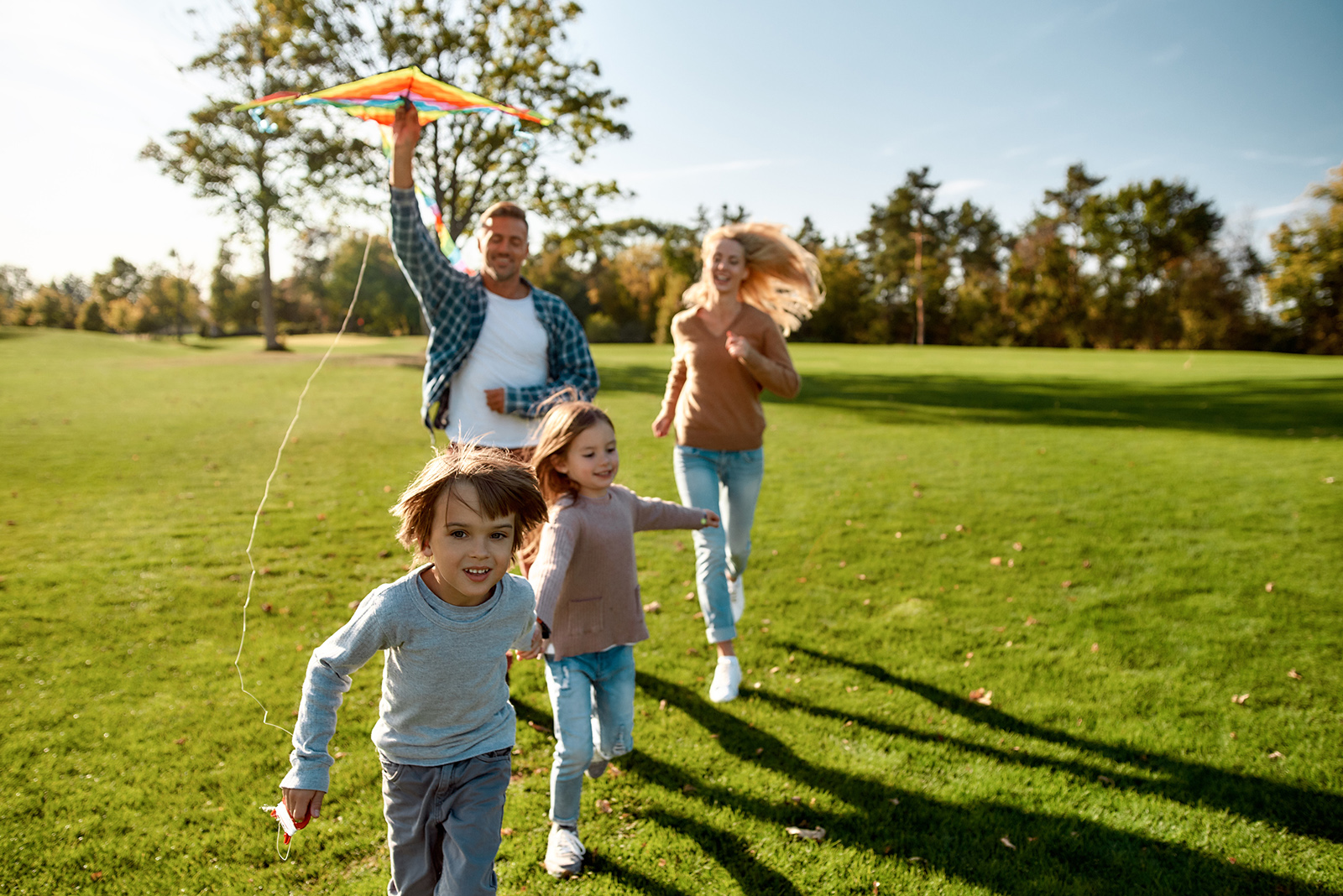 Make sure the tires on the kids' bikes are pumped up, splurge on new soccer balls, and consider setting up a hoop in the driveway. You could even teach them some old outdoor classics that don't require any equipment like Simon Says, Hide-and-Seek, Red Light/Green Light, Capture the Flag, Marco Polo, and Tag! Or have them create their own obstacle course! Need more ideas? READ: 6 Free At-Home Activities to Keep Your Kids Active
[dt_divider style="thin" /]
#6: Offer quiet time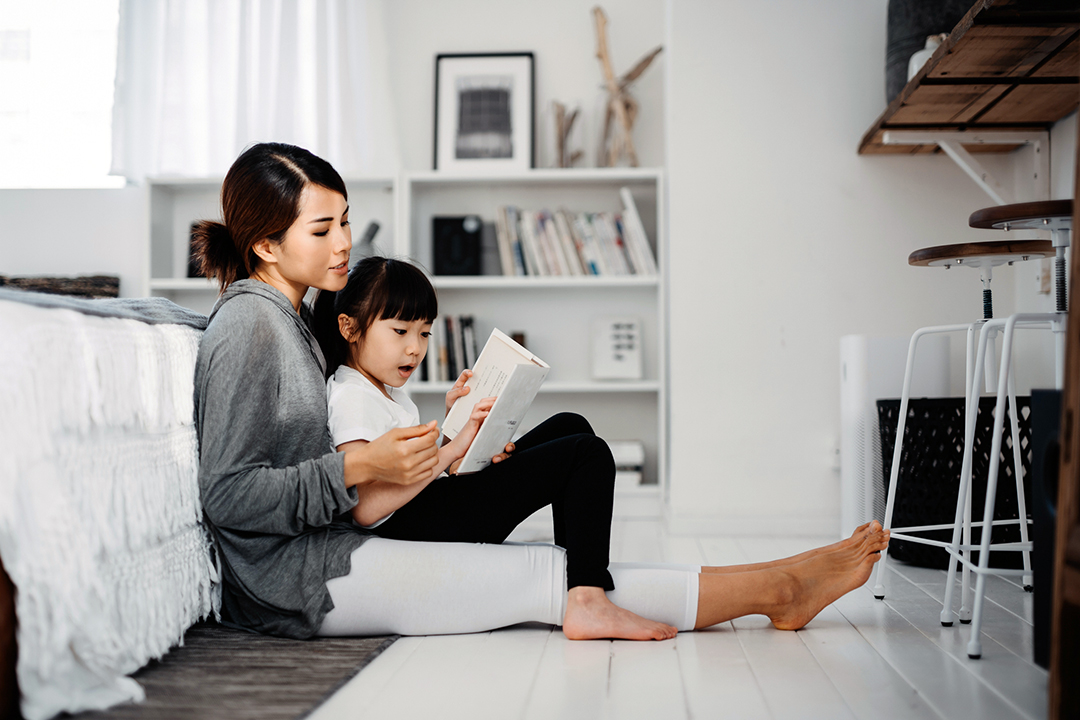 Having a mandatory quiet time each day will help keep both you and your kids centered. That doesn't mean put them in front of a movie or TV show. Unplug and encourage your kids to rest, as well as play. Suggest they meditate, read, test their skills at origami or paper airplanes, or try some yoga?
[dt_divider style="thin" /]
#7: Decorate the driveway with chalk

With a box of sidewalk chalk, let your kids' creativity flow and ask them to decorate the driveway or create games like Hopscotch and Tic-Tac-Toe. You can even make your own chalk paint (there are 'recipes' on the internet) and they can paint the sidewalk. Here's a quick three-ingredient recipe if you want to give it a try.
Sidewalk Chalk Paint Recipe
½ c corn starch

½ c water

Food coloring
#8: Plan a Chef's surprise
For children that are old enough, have them contribute or help out in the kitchen. Simply pick an age-appropriate task – whether it's cutting vegetables for a salad, making a healthy dessert, or mixing up smoothies for breakfast. You could even set up a cooking competition and see who makes the best dish!
BROWSE: Family-friendly recipes!
[dt_divider style="thin" /]
Don't forget to come see your local AlignLife Chiropractor!
No matter what you do with your kids over the summer, try to create a routine. Consistency is key if you're going to keep boredom at bay. Have breakfast, lunch, and dinner at the same time each day. Be consistent when it comes to bedtime and waking in the morning. Have healthy snacks handy in the fridge and cupboards. Make sure the whole family drinks plenty of water. And don't forget to exercise, whether it's a walk in the park, kicking a ball around the yard, or a swim in the neighbor's pool.
Be sure to carve out some time to bring the family in for a summer spine health check, too! Your local AlignLife Chiropractor can help the entire family reach optimal health in how their bodies feel and function. This includes helping kids focus longer, improving their performance in sports, and more!
Call and schedule a spine health check for the entire family at AlignLife today!