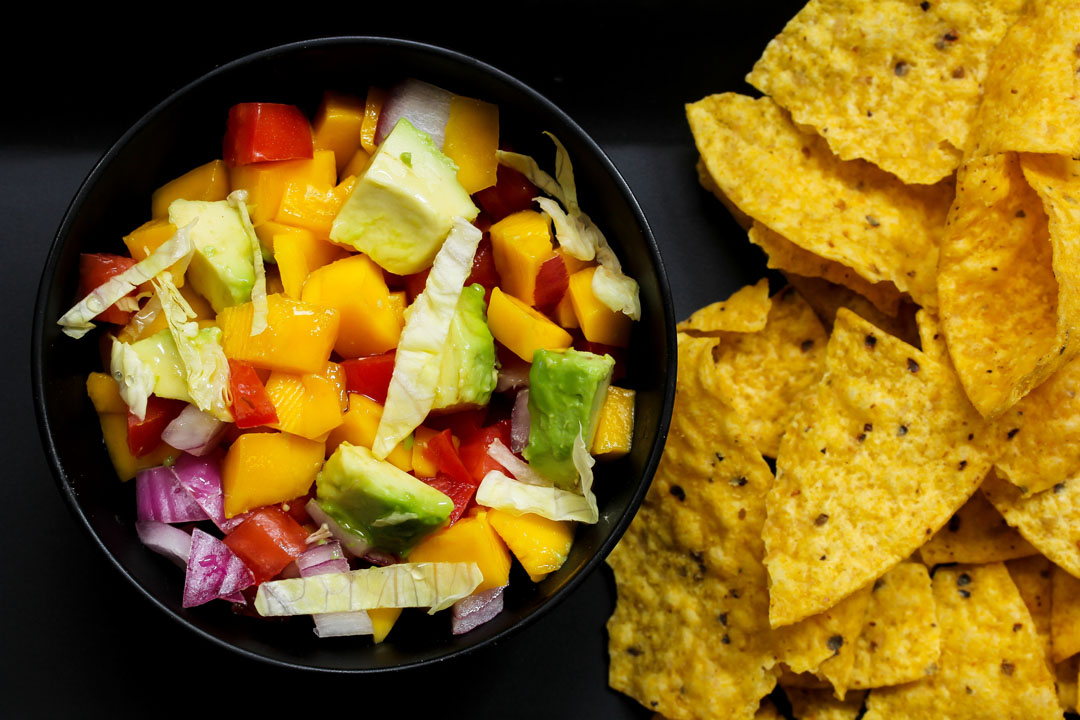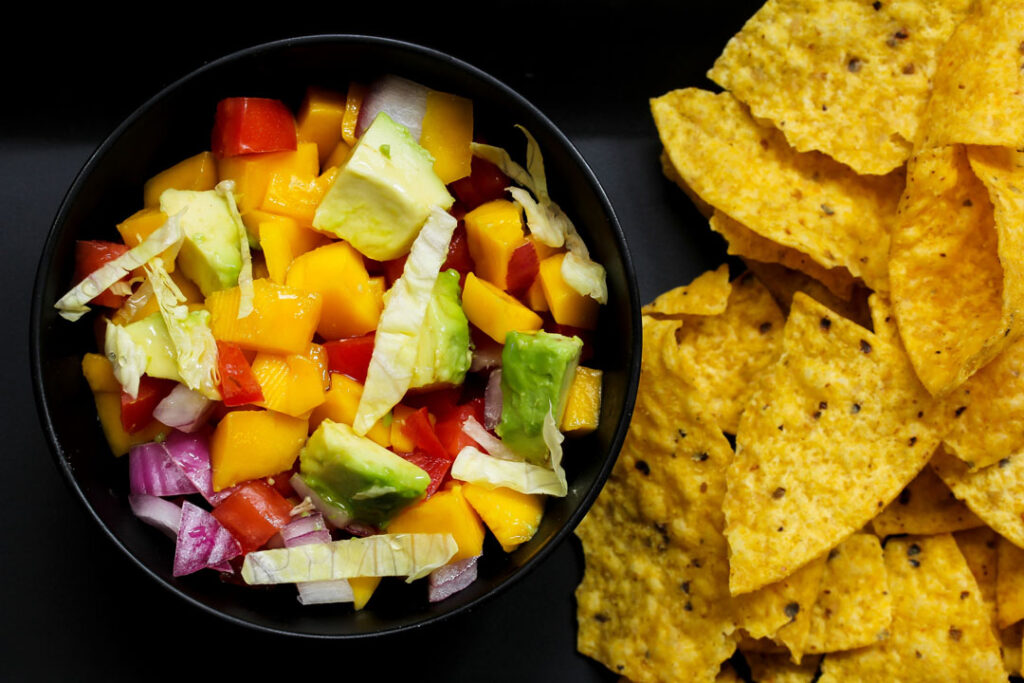 Fresh fruits and vegetables make the perfect centerpiece to any summer BBQ or party. Whip up this refreshing dip in just minutes, then sit back and listen as your friends rave over the delicious flavors.
Don't forget the health benefits! Mango is loaded with fiber and is a great source of beta carotene (what makes Vitamin A). Avocado is high in healthy fats and contains over 20 vitamins and minerals, including – but not limited to – Vitamin K, folate, Vitamin C, Potassium, Vitamin B5, Vitamin B6, and Vitamin E. And, tomatoes contain about 40% of your daily vitamin C requirement, and are abundant in vitamin A, potassium, iron and Vitamin K.
Why Avocados are Good for You?
Avocados are full of enzymes and rich in minerals, are a great source of good healthy fats and omega 3s, and provide all the essential amino acids needed by a body to create a complete protein. Learn more about the benefits they offer your body, the best ways to eat them, and how to tell if they are ripe and ready to eat in this article.