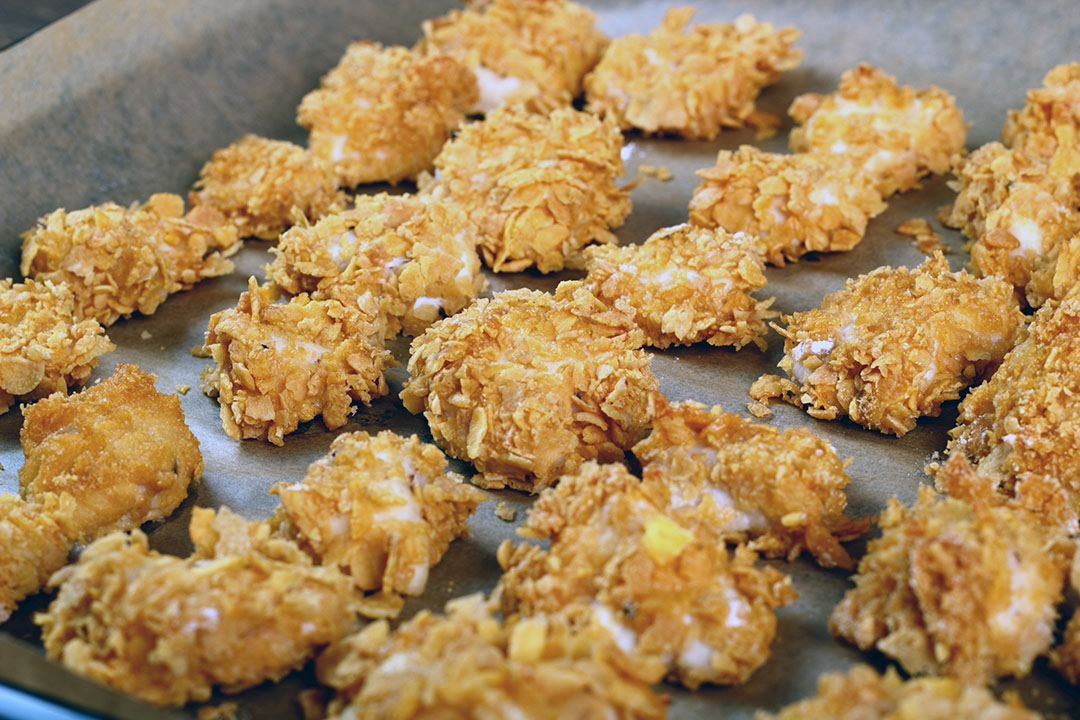 Skip the fryer and mix up one of your kid's favorite breakfast cereals into a delicious crispy coating for this oven-crusted alternative to fried chicken.
Ingredients
4 boneless, skinless chicken breast halves
1/2 cup all-purpose flour
1 teaspoon dried thyme
1 teaspoon cayenne pepper (optional)
Salt and pepper
2 large eggs
6 cups coarsely crushed cornflakes
3 tablespoons unsalted butter, melted
Directions
Preheat oven to 375°F and line baking sheet with parchment paper.
Place each piece of chicken between two sheets of plastic wrap and pound to a half-inch thickness.
In a small bowl, mix flour, thyme, caynenne pepper, salt and pepper. In a second dish, whisk eggs to combine. In a third dish, spread out crushed cornflakes.
Dip chicken into seasoned flour, turning to coat, then dip in egg mixture.
Remove chicken and allow excess egg to drip off. Press both sides of chicken into cornflakes, then transfer to baking sheet.
Discard remaining flour, egg and cornflakes.
Drizzle chicken with melted butter.
Bake for 30 minutes or until coating is crisp and chicken is cooked through.