Physical activities like daily exercises and sports can help improve your health. They also put a lot of stress on your body overall. In fact, putting your body through physical activities can result in painful sprains, strains, or even tears if you are not careful. Thankfully, if you've suffered an injury from working out, playing sports, or doing physical work at your home or job, a visit with your chiropractor can help get you back on track… and help you prevent it from happening again. Routine chiropractic care helps you maintain or improve range of motion, eliminates stress on your body and improves your overall immune system.
Chiropractic care goes beyond back injuries
Are you ready for a mind-blowing fact? Chiropractic care helps correct more than just back pain! Chiropractors treat injuries to the joints, muscles, and ligaments of the body, including the shoulder, hand, wrist, elbow, knee, foot, neck, and ankle by skilled manual adjustment of the spine and surrounding soft tissues.
That's a pretty all-encompassing list when it comes to dealing with sports injuries, training setbacks, and on-the-job injuries. But we can also help you prevent injuries from happening. By making sure your bones and muscles are aligned and balanced, chiropractic helps your body relieve tension or compression. This allows your body to function better and become less susceptible to injury. Tension causes stress on your body, which can also lead to other negative effects on the body such as headaches. Chiropractic adjustments can help relieve headaches by eliminating the tension and stress on your body.
Improved joint function reduces the risk of injuries
The goal of chiropractic adjustments is to restore joint function, which promotes long-term stability. A great perk of restoring the joint function is the fact that it helps eliminate pain. At AlignLife, we use spinal manipulation to restore the alignment of your spine and other joints. Relieving pressure and restoring nerve coordination and control, means your body will work as intended.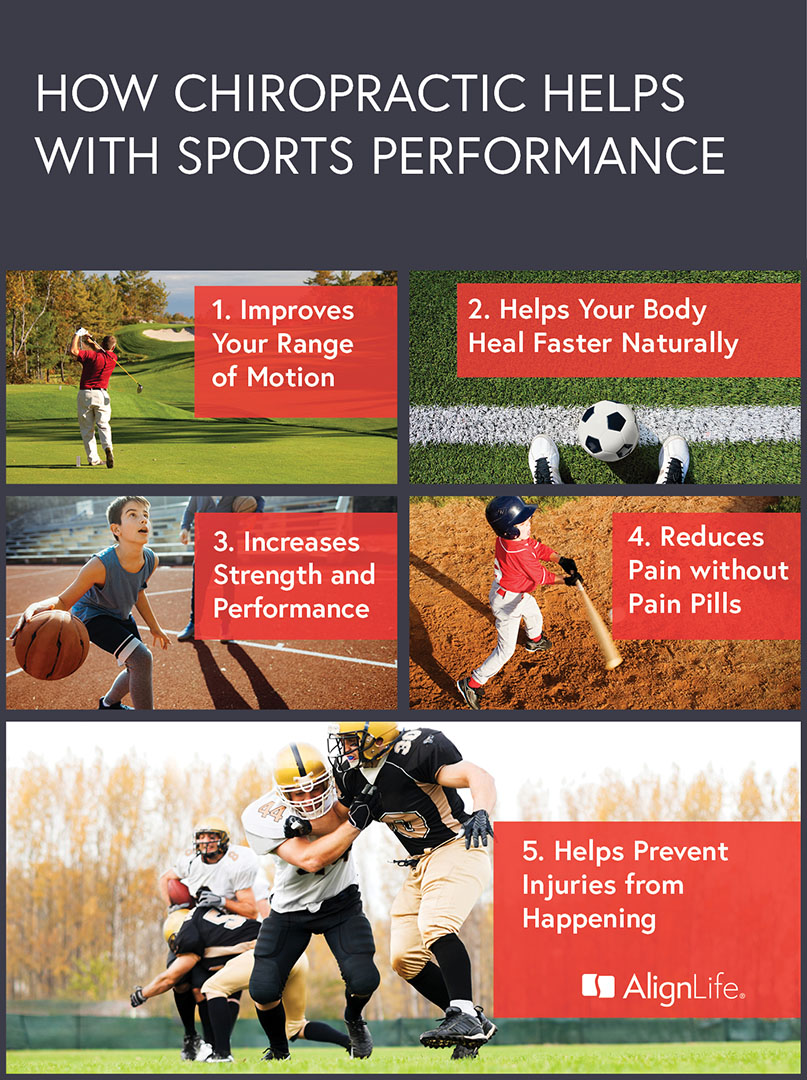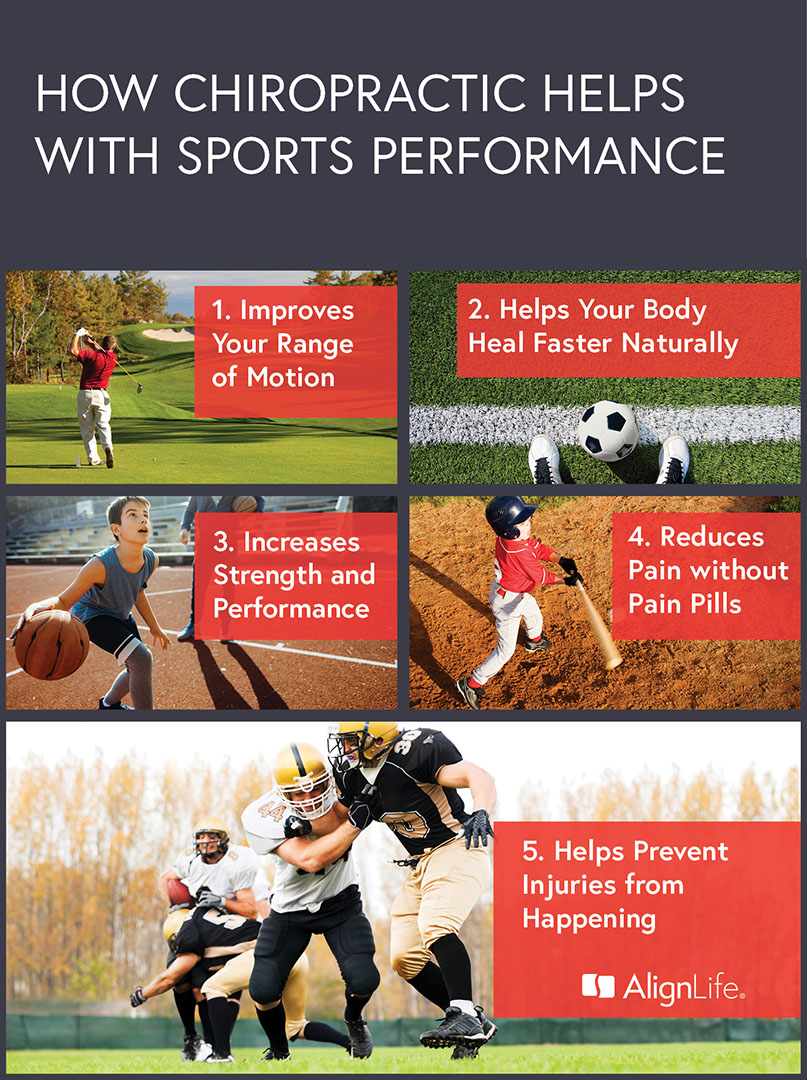 Another important factor about chiropractic care that you may not know is that it also incorporates nutrition and maintaining good gut health for the body to perform at its highest potential. That's because everything works together to paint the picture of your overall health! So maintaining your nervous system with chiropractic adjustments, eating healthy, exercising, staying hydrated (we recommend drinking half your body weight in ounces of water per day), getting enough sleep and rest, all go towards feeling good and performing well.
Help stop injuries before they happen
Call your local AlignLife Chiropractor to talk about how we can help you reach your health goals!