Welcome to AlignLife Your Spartanburg East Chiropractor
Welcome to AlignLife Your Spartanburg East Chiropractor
Do you suffer from chronic back pain, neck pain, headaches, or other discomfort? Perhaps your infant is suffering from colic or other chronic concerns? Are you tired of taking a different pill for every symptom? Maybe you are looking to perfect your golf swing, or shave some time off your run. Did you know that ensuring good spinal health sets the pace for the rest of the body to function as designed?
From new born to grandparent chiropractic is for everyone, spinal health is as important on day one as it is when you are chasing your grand babies around. Our East Spartanburg AlignLife clinic continues to be nominated (and win a few) Best of Best in Spartanburg in chiropractic and weight loss. This is because our entire staff is 100% dedicated to helping you on your health and wellness journey. As a patient of ours you become an extension of our family and we want to ensure you are living life to its fullest!
The East Sparanburg AlignLife clinic is located on East Main Street between BB&T and Founders. Contact us today at our office here in East Spartanburg and discover how natural healthcare can provide long lasting results without the side effects. We treat a full range of patients and can often provide immediate relief from soreness due to bad posture, falls, work related accidents, car accidents, and more.
Meet Our Doctor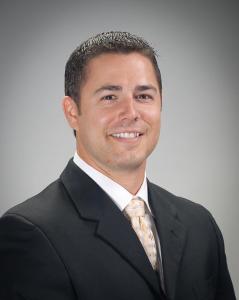 Dr. Chris Bedenbaugh
Dr. Chris Bedenbaugh, owner of AlignLife Spartanburg East, is a chiropractor who is dedicated to treating his patients with the utmost chiropractic, rehabilitative, and nutritional care available. He focuses on restoring the biomechanical curvatures of the spine by integrating a computerized adjusting system as well as manual adjustments. Dr. Bedenbaugh also offers soft tissue therapies and corrective exercise techniques which help to ensure optimal functional biomechanics of the spine.
Two Simple Steps To Better Health
Map to Our Office
Office Hours
8:00 am–12:00 pm 2:00 pm–6:00 pm
8:00 am–12:00 pm 2:00 pm–6:00 pm
8:00 am–12:00 pm 2:00 pm–6:00 pm
Schedule Your Complimentary Consultation
Events