Welcome to AlignLife Your Southpoint Crossing Chiropractor
Welcome to AlignLife Your Southpoint Crossing Chiropractor
Here at AlignLife Southpoint Crossing, we are committed to helping the community in the Durham North Carolina area live their healthiest lives. Our brand of chiropractic care isn't limited to just treating pain. We specialize in helping our patients prevent future health problems. Dr. Ryan will walk you step by step through how the nervous system interacts with the different parts of your body. He will assess your spine and nutritional needs and put together a comprehensive plan to meet your health goals. Whether you are a family of five or just yourself, we can meet any needs. The best part is, it's never too late to start chiropractic care and any age can benefit from it! From children to seniors, we can't wait to help everyone achieve their health goals. Stop in the office or give us a call today to discover how we can help!
Meet Our Doctor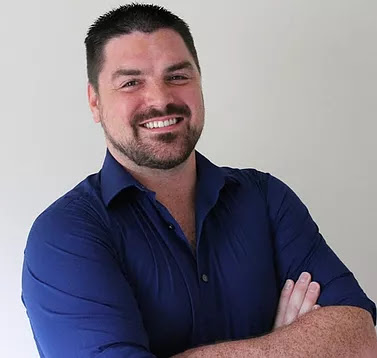 Dr. Ryan Funderburk
After undergrad, Dr. Ryan Funderburk was set to continue his education at physical therapy school. However, after an internship at a chiropractic office he fell in love with the miracle of chiropractic care. He decided to switch gears and attend chiropractic school. He graduated from Palmer College of Chiropractic – Florida with a Doctorate of Chiropractic. Since October of 2017 he has been practicing in Durham, North Carolina. After being introduced to AlignLife, he decided to join the franchise to be able to further help the people in his community. He has seen time and time again how chiropractic care is not only headaches, neck pain, and back pain, but living an overall healthy life of natural health and an immune system that functions at an optimum level.
Dr. Ryan takes an approach to his patients where he wants them to view him as their doctor but also someone they can come to with questions about anything in their health journey. He wants his office to be one of comfort and love. You can rest assured that all your health needs will be met at AlignLife Southpoint Crossing!
Fun Facts on Dr. Ryan

Favorite Guilty Pleasure | My mama's southern cooking!
Hidden Talent | Quoting movies
Favorite Food | Crawfish Étoufée
Favorite After-Hours Fun | Cooking & Music
Ways He Gives Back | Supporting other local businesses
Two Simple Steps To Better Health
Map to Our Office
Office Hours
8:00AM - 1:00PM 3:00PM - 6:00PM
8:00AM - 1:00PM 3:00PM - 6:00PM
8:00AM - 1:00PM 3:00PM - 6:00PM
Schedule Your Complimentary Consultation