Welcome to AlignLife Your
Preston Chiropractor
Welcome to AlignLife Your
Preston Chiropractor
Let's chat about how we can help!
If you want to feel great and get your body functioning at its best, you've come to the right place! We're here to guide you, cheer for you and help you overcome any obstacles that get in the way of you achieving your health goals.
As an AlignLife clinic, we provide you with the highest-quality of chiropractic care. That means we don't look at just your symptoms. Dr. Matt and Dr. Marian show you how your spine, nervous system, hormones, and nutrition are all working together to make up your overall health. We can even help you overcome common health problems like fatigue, weight management, digestive issues, earaches, sinus problems and more… and give you some tasty recipes to try out along the way.
Helping you achieve your health goals is our passion. And it's our job to make sure you have fun and succeed in your journey. Don't wait until you're in pain to realize the many benefits of chiropractic. Give us a call and let's chat about how we can help you today.
Meet Our Team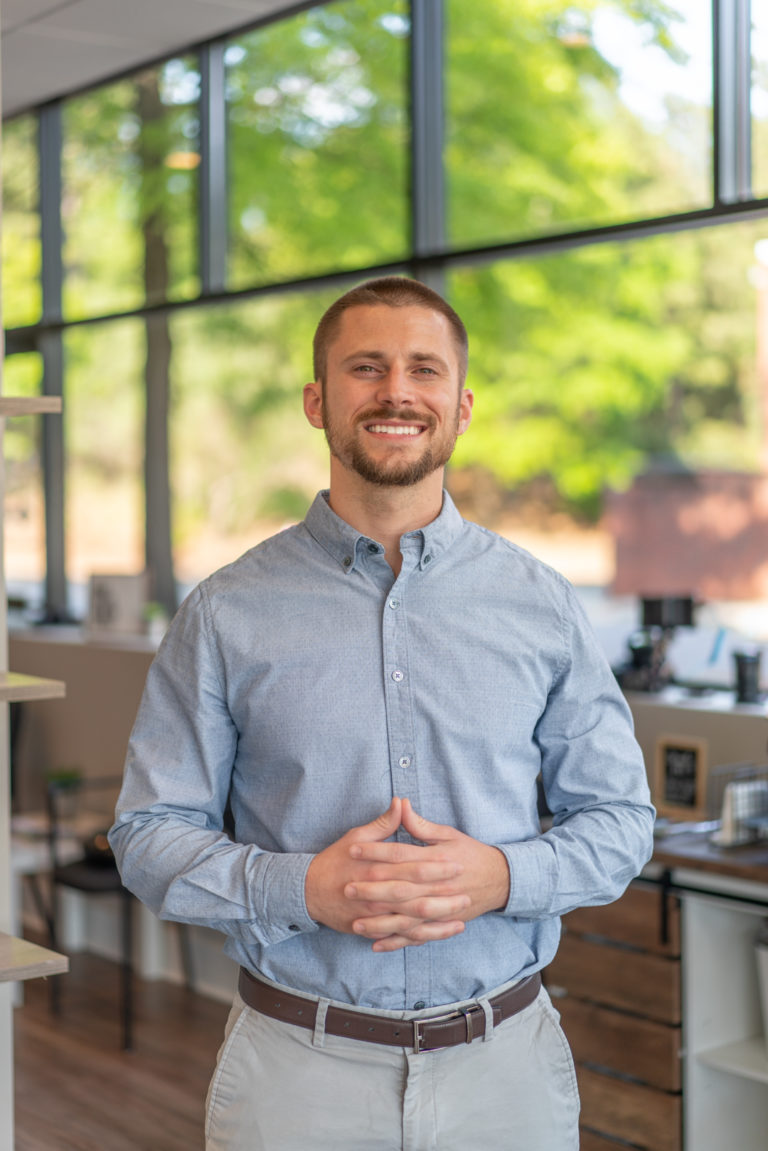 Dr. Matt Lawrence
Dr. Matt first became interested in chiropractic while he was working through a back injury. Visit after visit, he saw the success stories and how chiropractic care made a difference in a person's overall health. It was then that he knew this would be his life's mission. It's why he got his undergrad degree in Exercise Physiology and why he went on to get his doctorate in chiropractic from Life University. His passion for helping people live healthier lives equals his love of soccer (which is pretty high considering he played for East Carolina University). That means when it comes to hitting your health goals – he knows how to help you hit your mark and go after more. And if his claim to being a closet comedian holds true, there's a good chance he'll have you laughing while you do it.
Fun Facts about Dr. Matt
Outdoor Hobbies | Fishing, playing sports, and hiking with Marian and their dog Hendrix
Guilty Pleasure | Fantasy football league
Most Unusual Thing at His Office | A bongo drum for Puerto Rico
After Hours Fun | Playing his electric guitar, working out, and going out to eat with his family
Ways He Gives Back | Loves giving wellness talks to businesses, schools, gyms, and more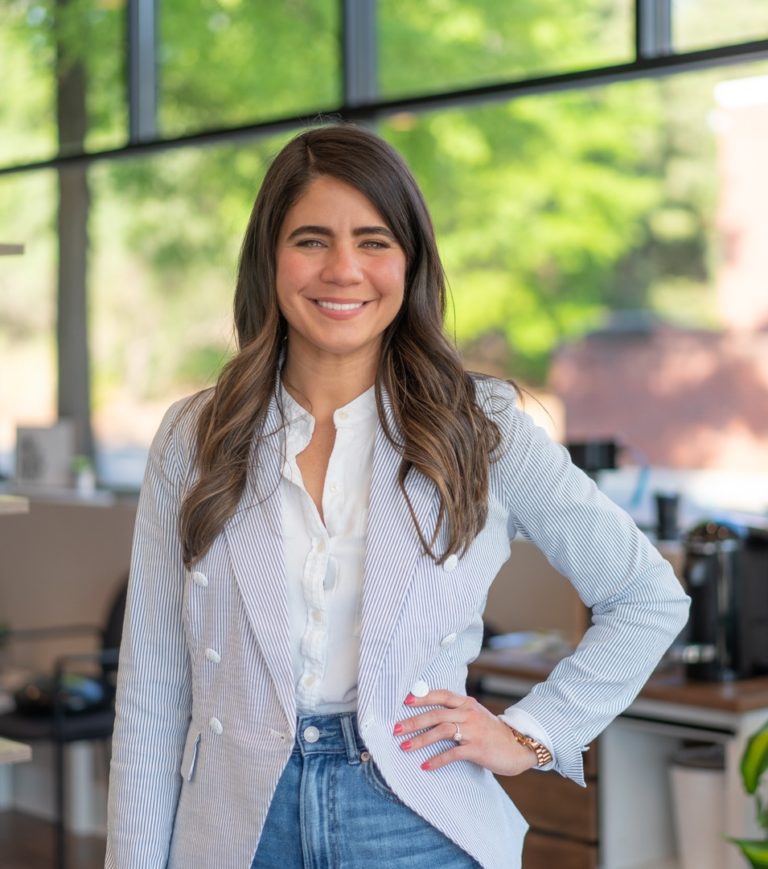 Dr. Marian Ortiz
Dr. Marian has always believed our bodies are smart and capable of amazing things. But she's also very aware that what we put into our bodies can easily disrupt its perfect harmony. That's why she studied Human Biology at the University of Puerto Rico, came to the States to get her doctorate in chiropractic from Life University, then worked for one of the biggest orthopedic clinics in Georgia. She sees the connections and loves helping people learn how to feel in sync physically and emotionally. So if you're ready to learn some creative and effective ways to meet your health goals, Dr. Marian is here to guide you every step of the way. And if you're looking for great healthy recipes for your body, she's got your back there, too! She loves trying out different foods and perfecting her barista skills. Lucky for you… she's always willing to share!
Fun Facts about Dr. Marian
Hidden Talents | Anything creative, including drawing Guilty Pleasure | Pastries Weekend Fun | Visiting coffee shops, watching good thrillers or dramas, and going on hikes Must-Go Vacation Spot | Puerto Rico Ways She Gives Back | Organizing donations for a non-profit in Puerto Rico that helps provide food and shelter to abandoned animals
Office Hours
9:00 am-1:00 pm 3:00 pm-6:30 pm
9:00 am-1:00 pm 3:00 pm-6:30 pm
9:00 am-1:00 pm 3:00 pm-6:30 pm
By appointment only Closed
Our Patients Speak
There are not reviews yet
Schedule Your Complimentary Consultation
Two Simple Steps To Better Health
Office Hours
9:00 am-1:00 pm 3:00 pm-6:30 pm
9:00 am-1:00 pm 3:00 pm-6:30 pm
9:00 am-1:00 pm 3:00 pm-6:30 pm
By appointment only Closed
Schedule Your Complimentary Consultation
Schedule your appointment now