Welcome to AlignLife Your
Fishers Chiropractor
Welcome to AlignLife Your
Fishers Chiropractor
Let's chat about how we can help!
If you want to feel great and learn how to get your body functioning at its best, you've come to the right place! At AlignLife of Fishers, we want everyone we meet to know and experience the benefits of chiropractic and natural healthcare. That's why we're giving you (and the communities we serve) access to the tools, education, and motivation you need to achieve your health goals and start a movement across Indianapolis to make us the healthiest city in America.
As an AlignLife clinic, we provide the highest quality of chiropractic care. But, we don't just deal with neck and back pain like many people may think. We also help you get to the source of many common and chronic health issues that traditional medicine just doesn't have an answer for! Starting with your very first visit, Dr. Mac will show you how your spine, nervous system, hormones, and nutrition all work together to make up your overall health… and how some of those nagging complaints could be caused by misalignments. This includes everything from finding pain relief from injuries, arthritis and inflammation to helping you with fatigue, weight management, digestive issues, earaches, sinus problems and more.
Don't wait until you're in pain to realize the many benefits of chiropractic and natural healthcare. Give Dr. Mac a call and let's chat about how he can help you today. There's nothing better than helping our patients live a life of health and vitality without the use of drugs or surgery.
Meet Our Doctor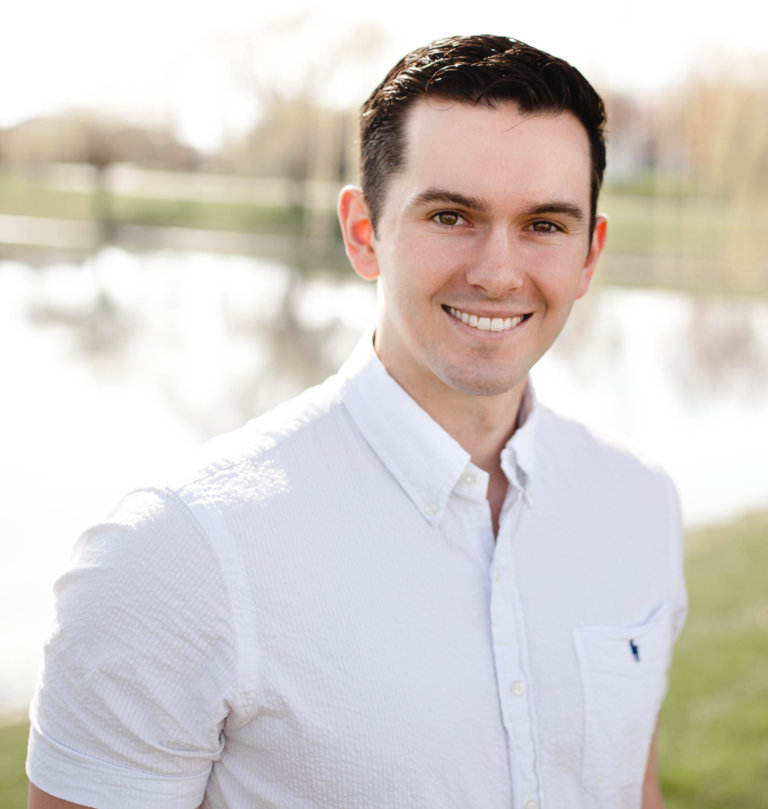 Meet Dr. Mac Gearheart
For Dr. Mac Gearheart, connecting with patients and helping them along on their healthcare journey is one of the great joys in life. That's because Dr. Mac has seen firsthand the powerful, life-changing impact chiropractic can make on someone's life. While in college, he personally witnessed his grandmother go from "desperate to find answers" through traditional medicine to improving through chiropractic. He's helped a mother of three go from being physically unable to pick up her child due to excruciating pain to running and playing with him. And, he continues to see the many benefits of chiropractic and natural healthcare with every patient he meets. When you meet with Dr. Mac, you'll not only know the scores of last night's game (he's a huge sports fan), but you'll also leave knowing he's listened to your health concerns and goals, understands them, and will do everything possible to help you in your journey towards greater health.
Fun Facts About Dr. Mac
Alma Mater | Sherman College of Chiropractic
Favorite Sidekicks | His wife Molly and their 2-year-old son Noah
After Hours Relaxation | Lifting weights, reading, fantasy football and watching sports
Hidden Talent | He can cook!
Current Playlist | Anything by Marshmello
8:00 am-12:00 pm 3:00 pm-6:00 pm
7:00 am-12:00 pm 2:00 pm-5:00 pm
8:00 am-12:00 pm 3:00 pm-6:00 pm
7:00 am-12:00 pm 2:00 pm-5:00 pm
Schedule Your Complimentary Consultation
Two Simple Steps To Better Health
Map to Our Office
8:00 am-12:00 pm 3:00 pm-6:00 pm
7:00 am-12:00 pm 2:00 pm-5:00 pm
8:00 am-12:00 pm 3:00 pm-6:00 pm
7:00 am-12:00 pm 2:00 pm-5:00 pm
Schedule Your Complimentary Consultation
Schedule your appointment now