Every day of our lives, we're exposed to toxins, there's just no avoiding it. Many of those toxins cause immediate health problems, such as exposure to gas or vapor that causes trouble breathing, while others build up in our systems and cause symptoms down the line, like pesticides in our food. The more toxins stored in your body, the greater your risk of disease. Excess toxins can cause classic symptoms such as chronic fatigue, mood disorders, insomnia and weight gain. AlignLife helps patients remove these toxins from the body.
DETOX AND
LOSE WEIGHT
Toxins find a home
Most toxins find themselves at home in the body's fat cells, preventing people from losing weight, regardless of diet or exercise.
Your body will slow its metabolism to prevent fat cells from shrinking and releasing toxins into the bloodstream.
Completing the Ultimate Body Cleanse prior to weight loss efforts encourages easier and more permanent results.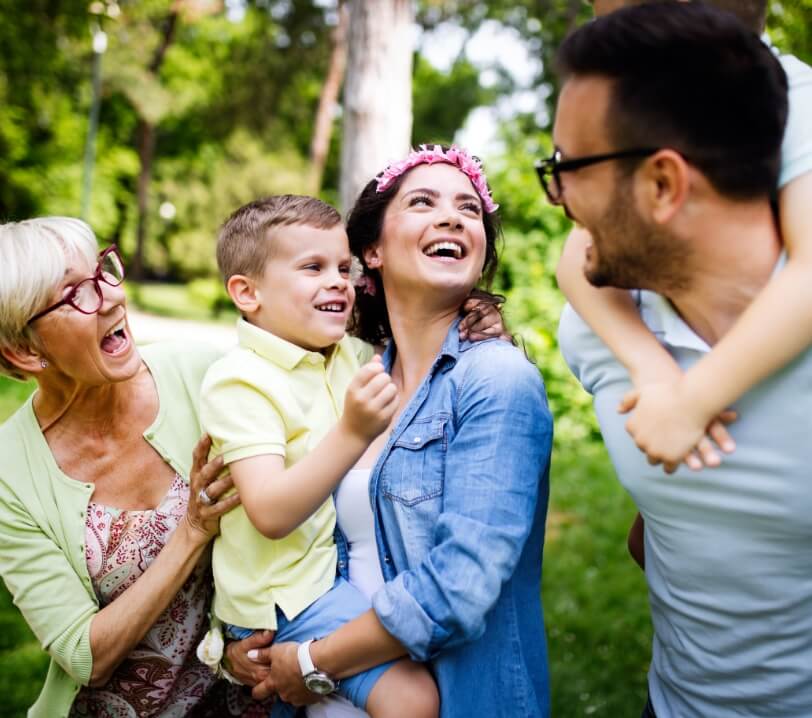 Less Toxins
Specializing in treating children and adults, AlignLife's chiropractic assessment is a comprehensive, whole-body exam that determines if your symptoms may be related to spinal subluxation and nerve interference. Once evaluated, your AlignLife doctor of chiropractic will develop a treatment plan that provides long-term correction of problems, not just a short-term fix. Based on your examination findings, your treatment plan will also meet your specific wellness and life goals.
Less Cravings
The Ultimate Body Cleanse has a secondary benefit of balancing blood sugar which plays a major role in reducing the risk of numerous chronic diseases and many common symptoms. One of which is sugar cravings. Complete the cleanse and decrease the daily fight with your sweet tooth making lifestyle changes and weight loss easier and more permanent.
More Mental Clarity
Balancing blood sugar and reducing the toxic load on your body will have a significant effect on concentration and mental clarity. Balancing blood sugar with the Ultimate Body Cleanse may bring back the competitive edge you need on the field or in the boardroom. If you have recently lost your edge or your creativity it may be time to detoxify your body.
THE ULTIMATE BODY CLEANSE DIFFERENCE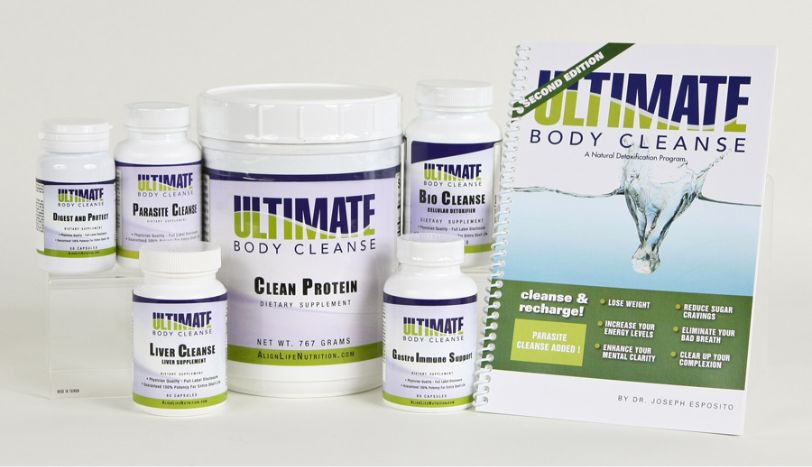 Millions of Americans suffer needlessly from health conditions caused by the negative effects of toxins in the body.
Based on clinical research, AlignLife's Ultimate Body Cleanse is formulated to safely remove toxins from different bodily systems over the course of ten days.
The nerve-damaging pesticides on your food, toxic sweeteners in your soft drink, harmful chlorine in your water, cancer-causing chemicals in your dry-cleaned clothes and hormone-disrupting poisons in your Styrofoam coffee cups are certain, it's just a matter of how much of those toxins your body has absorbed.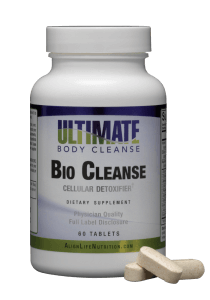 Remove Toxins
BioCleanse provides specific nutrients and amino acids to support your liver's ability to bind to and eliminate harmful toxins from your body.
Support the Liver
Liver Cleanse supports liver health and promotes the mobilization of toxins which is an essential step of detoxification.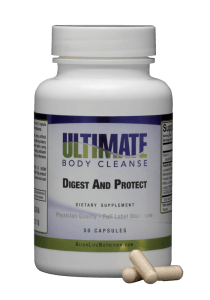 Heal the Gut
Digest and Protect helps to repair the gut lining and improve digestion to limit toxins from entering the bloodstream.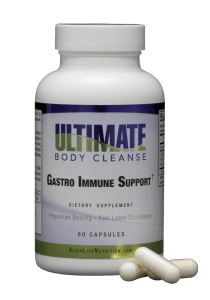 Enhance the Immune System
The glutamine and PAK in Gastro Immune Support will provide the essential nutrients necessary to create a more resilient immune system.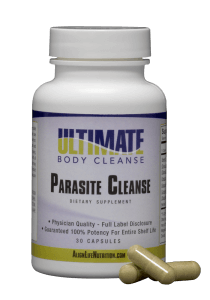 Eliminate Parasites
Over 30 percent of Americans have a parasitic infection, whether they are aware of it or not. Removing unknown and unwanted parasites with Parasite Cleanse is a critical component of the Ultimate Body Cleanse.
TALK TO AN
ALIGNLIFE DOCTOR TODAY!
AlignLife doctors provide initial consultations over the phone or in the office to help you learn more about how AlignLife can help you and your family.
Or complete the form to get started.
GREAT HEALTH AWAITS!
If you are ready to overcome your injuries and pains then come on in and see our team, go ahead and learn more.
"I can't change yesterday…
But I CAN change today!"
Like what you're reading?
Sign Up for our Monthly Newsletter!