Welcome to AlignLife Your Centrum Chiropractor
Welcome to AlignLife Your Centrum Chiropractor
Welcome to AlignLife of Centrum. If you want to learn how to feel great and get your body functioning at its best, you've come to the right spot. Together, we'll work on helping you achieve your optimal level of health and push any obstacles you encounter out of the way!
That's because as an AlignLife clinic, we deal with more than just back and neck pain. We provide you with the highest quality of chiropractic care. So instead of getting caught up on common health symptoms, we focus on fine-tuning your body's key systems. This includes educating you on how your spine, central nervous system, hormones and daily nutrition all work together. It really is amazing how our bodies work and have the power to heal from within! Before you know it, you'll be saying goodbye to those chronic conditions that have been nagging you like fatigue, digestive issues, earaches, sinus problems, and aches & pains.
Don't wait until you're in pain or not feeling well. Come see how chiropractic care can put you on the path to reaching your health goals fast! Give us a call and let's chat about how we can help you today.
Meet Our Team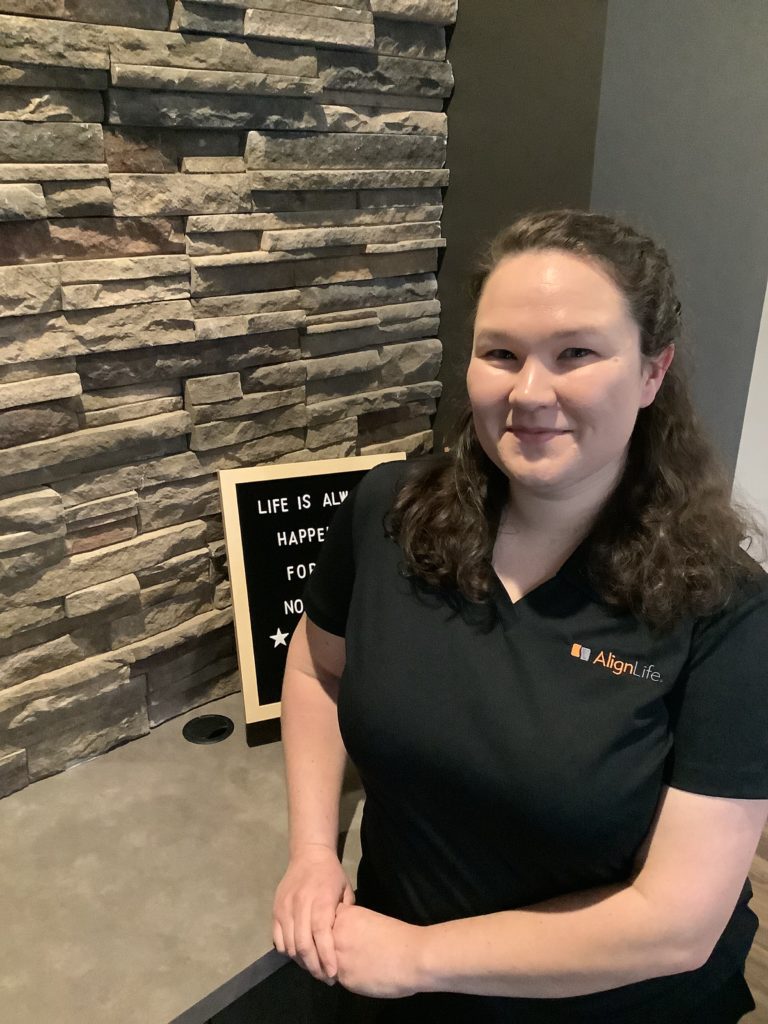 Dr. Madeleine Douthit
Dr. Madeleine was introduced to chiropractic early in her life.  She saw a chiropractor for headaches but was truly enamored once she saw her horse receive chiropractic adjustments.  "I was amazed that this giant athlete could benefit so much from chiropractic."  She initially wanted to become a certified animal chiropractor but once seeing patients in the school clinic she quickly realized humans were the ones she was meant to serve. One of her goals is to help the overuse of medicine in her community.  " I want to help educate people about the power of their bodies and how well they can function when given the proper tools, such as proper nutrition and a properly functioning nervous system."  She wants all of her patients to be calm and relaxed in the office and feel like they can rely on her for any health needs.  Whether you have pain, stress, or just want to improve your health, Dr. Madeleine Douthit and AlignLife Centrum are here to help.
Fun Facts on Dr. Madeleine
Favorite Movie | Lord of the Rings Trilogy
Hidden Talent | Polocrosse
Favorite Guilty Pleasure | Taking a nap 🙂
Ways She Gives Back | Volunteered at a Special Olympics equestrian program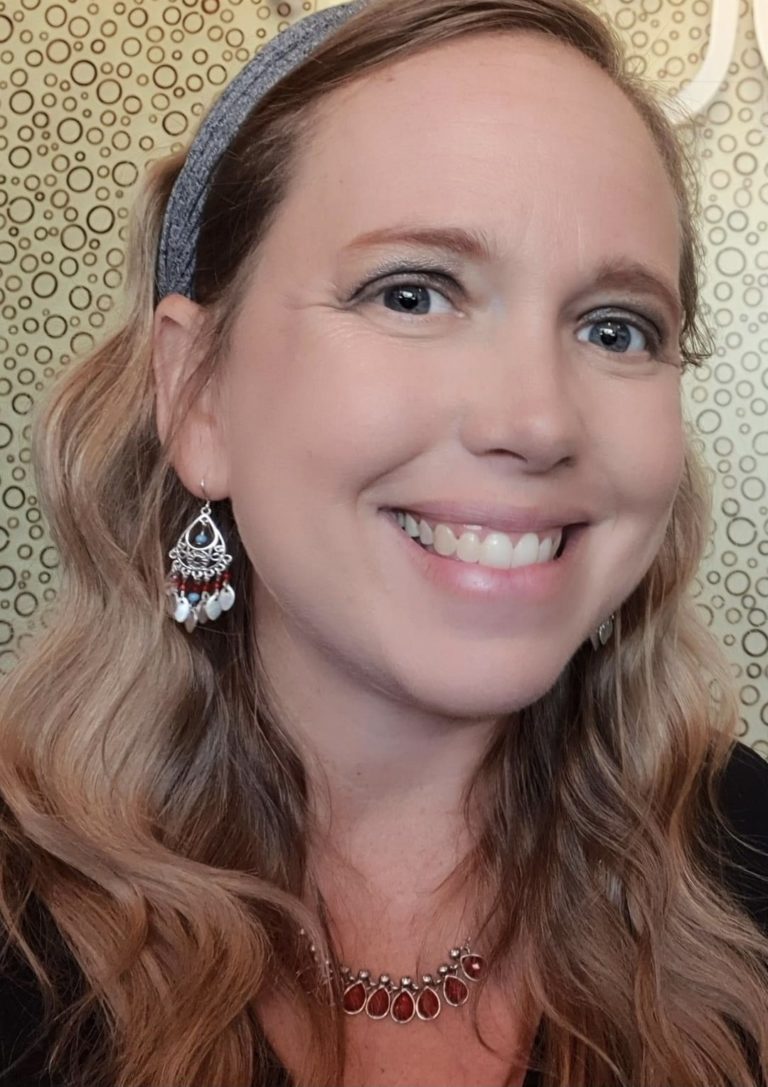 Shauna Dawley – Office Coordinator
Born and raised here in the heart of North Carolina, I believe in a holistic approach to life! As a Midwife and Birth Doula since 2002, I have always had a passion for being a patient advocate and educating a healthier lifestyle. Now that I am retired from midwifery, I can switch my focus towards chiropractic education and nutrition, while maintaining what I do best, patient advocacy!  I see the connections between mind and body through the spine and look forward to helping patients make new lifestyle changes to achieve the greatest goal, to feel AMAZING!
If you are ready to feel amazing both physically and mentally, I am here for you. Along with being your advocate, I am a mother to 8 amazing kids! You read that correctly! I have 8 kids and with my wonderful husband, we enjoy the small things in life. We love to cook together and go on family outings! We enjoy hands on learning and lately have been traveling historical places. Our favorite is Williamsburg, Va.
Our house is divided! We have bother Wolfpack and Tarheels living in these 4 walls! GO HEELS!! We enjoy supporting our teams while watching them in the stands.
Hidden talents: I was a competitive swimmer. Taking home first place in many Women's 500 Fly and 200 medleys. Go WFR Cougars!
I was a company tap dancer since I was 7 and in high school joined my color guard in marching band. It helped me understand the importance of stretching and conditioning!
I love history!
I love to give back to our community as a family! We will walk beaches picking up trash and helping donate to local shelters!
Two Simple Steps To Better Health
Map to Our Office
Schedule Your Complimentary Consultation
Events