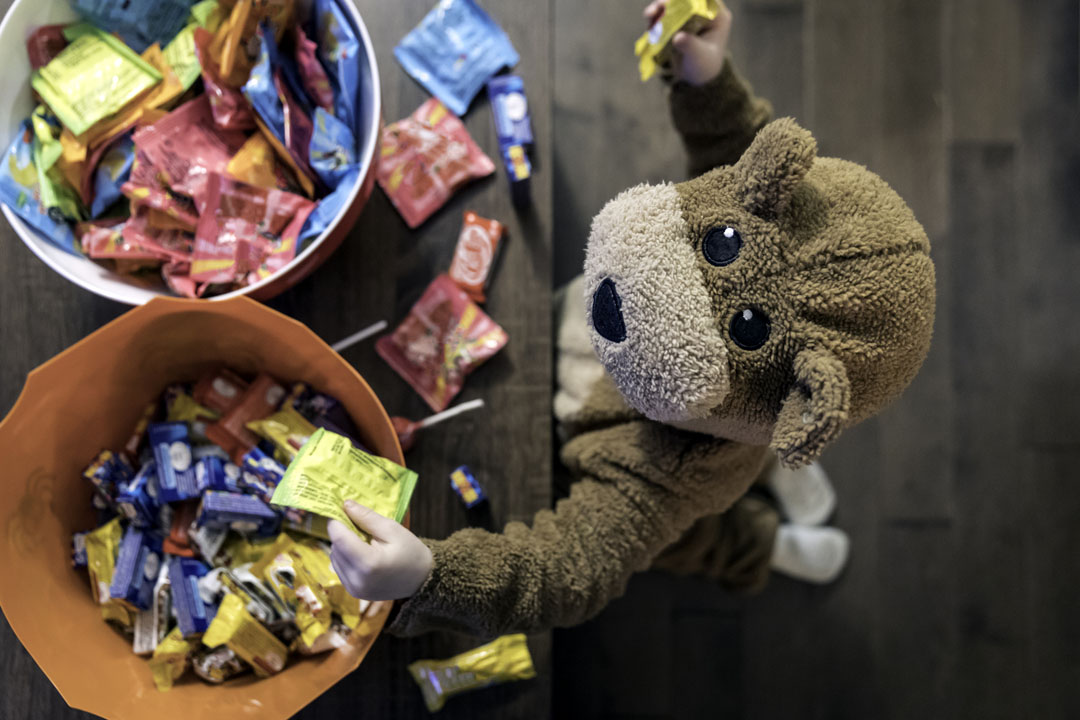 October is all about Halloween fun! Costumes are planned. Pumpkins are being carved. Haunted houses and family-friendly spook nights are on the schedule. You may even put a few decorations out. But if you ask any kid (or kid at heart), they'll tell you candy is the true star of Halloween.
According to the National Confectioners Association, up to 77 percent of Americans are likely to purchase candy to celebrate Halloween this year. The NCA also estimates Americans will spend around $2.7 billion on Halloween candy.
While an occasional sweet treat is more than acceptable (chocolate actually has many health benefits), like most things in life, it is best enjoyed in moderation. That makes Halloween a great time for parents — or candy lover's in general — to talk about nutrition and practice balance and mindfulness when it comes to eating. It's also a good idea to develop a Candy Plan so you're not sitting with piles of leftover candy and thousands of mindless calories.
Here's our top 5 tricks to manage your Halloween treats
#1: Pick out a small stash of your favorites.
The more candy you have sitting around the house, the more likely you're going to eat it. Decide as a family how many pieces you want to keep and eat that week. We recommend only one or two pieces a day, and to look at the calories as you make your selections.
#2: Set rules for when candy can be eaten.
A good trick for not over-indulging in sweets is to fill up with nutritious snacks first. Grab some fruits, vegetables or nuts, then let yourself have a candy snack. It's also best to avoid eating candy right before bed. The boost in sugar to your system can make it harder to fall and stay asleep.
#3: Keep the candy out of sight.
Drive-by candy grabs are a real and a slippery slope if your candy bowl is in sight. It's just too much of a temptation. Store your candy in a hard-to-reach location. so no one in the house mindlessly eats their calories away.
#4: Let your child trade-in their candy.
After your kids go trick-or-treating, let them swap out their candy for some different treats. Offer prizes like temporary tattoos, spider rings, mini-puzzles, or bubbles. Let them pick out a toy or book they have been wanting. Or take them to a special activity or event! We guarantee they won't regret giving up their candy stash.
#5: Donate the rest of your candy stash.
Instead of throwing the candy away, check with some local dentists to see if they have a collection program for sending candy to overseas soldiers. Or, talk with local schools and nursing homes to see if they take unopened candy donations.