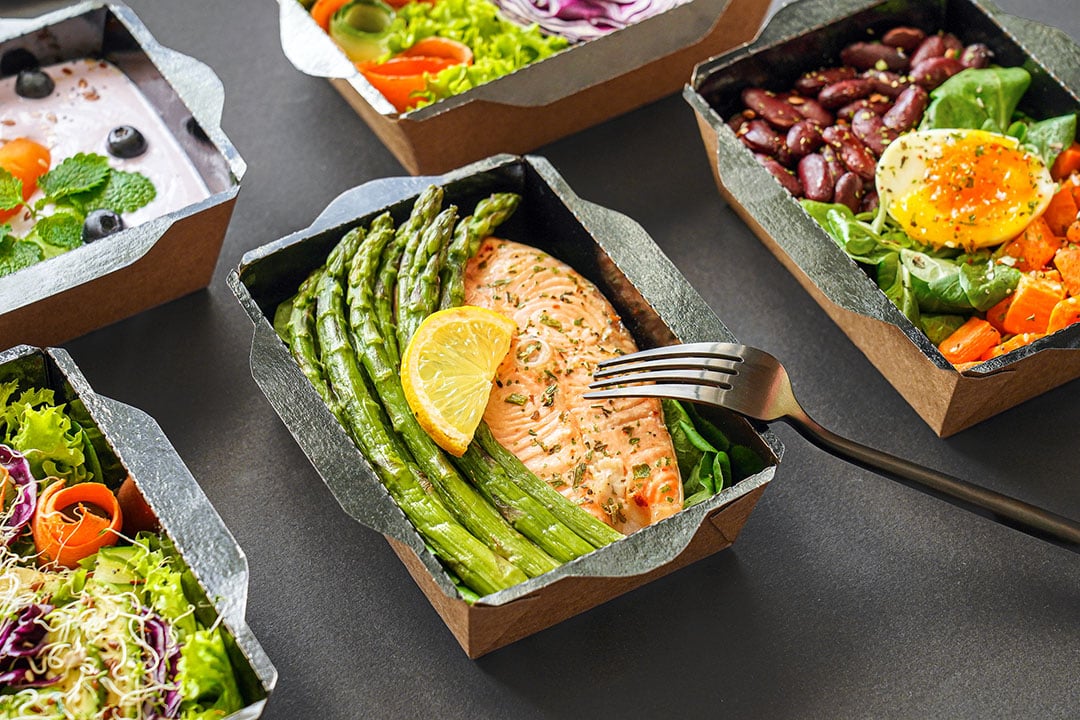 Let's face it. The cost of living is only going up – especially if you want to live a healthy, well-rounded lifestyle. So, what can we do to stay healthy and stay under budget? One simple answer is nutritious meal prepping. But as with any new endeavor, going into meal prepping without a plan can rack up your expenses. The good news is that with a few money-smart strategies, you can save time in the kitchen and money at the grocery store with meal prepping. Here are our top budget-friendly meal prep tricks and tips!
How to Meal Prep Like a Pro and Save Money on Groceries
1) Buy non-perishable ingredients in bulk.
Buying in bulk can be daunting when you're on a budget. In the long run, however, this habit saves money and ensures you won't be splurging on take-out because your pantry is always empty. Look for pay-by-weight bulk bins and stock up on the things you use often, or ingredients that last a long time. Rice, lentils, dried beans, and nuts are some great things to buy in bulk.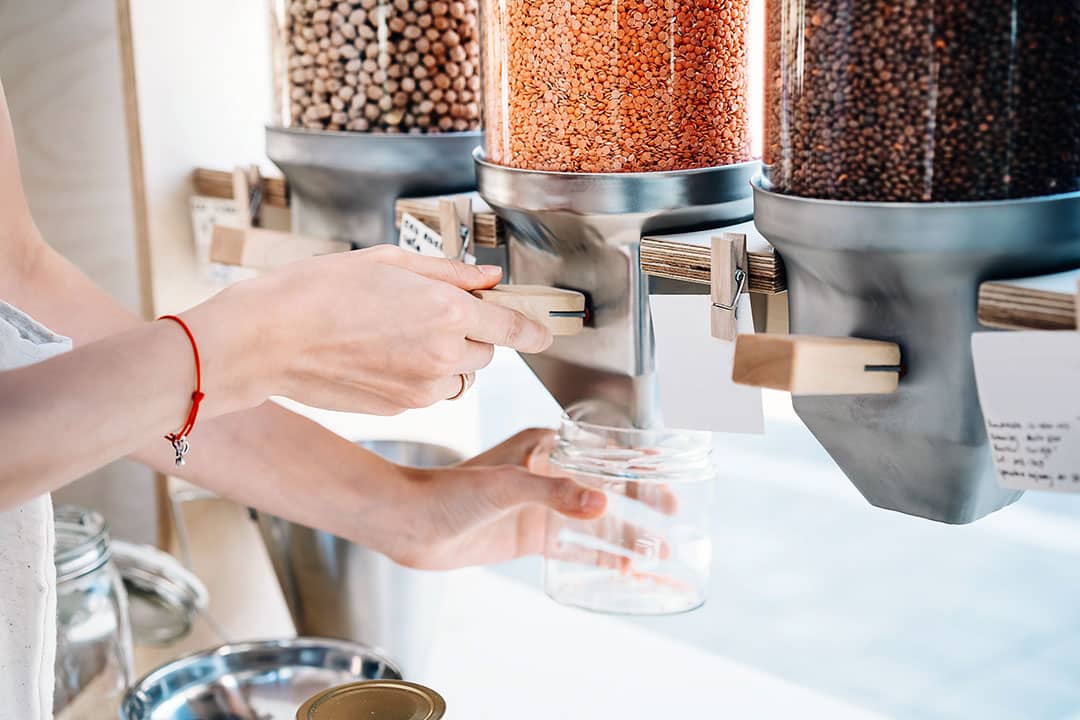 2) Make use of sale items when meal prepping.
Building your weekly meals around what's on sale is a great way to save money while meal prepping. Rather than plan a stead-fast weekly meal plan, go to the store or farmer's market first. If there's a great deal on a certain type of vegetable, buy extra and see how many meals you can work that veggie into. Likewise, if a non-perishable item (like rice or canned tomatoes) is on sale, take advantage of the opportunity and stock up your pantry.
3) Shop seasonally or grow your own produce.
Focusing your meal prep around what's in season isn't only budget-friendly, but gut-friendly, too. Produce that is in season will be healthier and usually packs in more nutrients than out-of-season foods that have traveled a long way to get to you. To make the most of seasonal produce, consider learning how to can or jar extras. Veggies that are cheap and abundant in summer can be preserved and enjoyed in the more pricey winter months.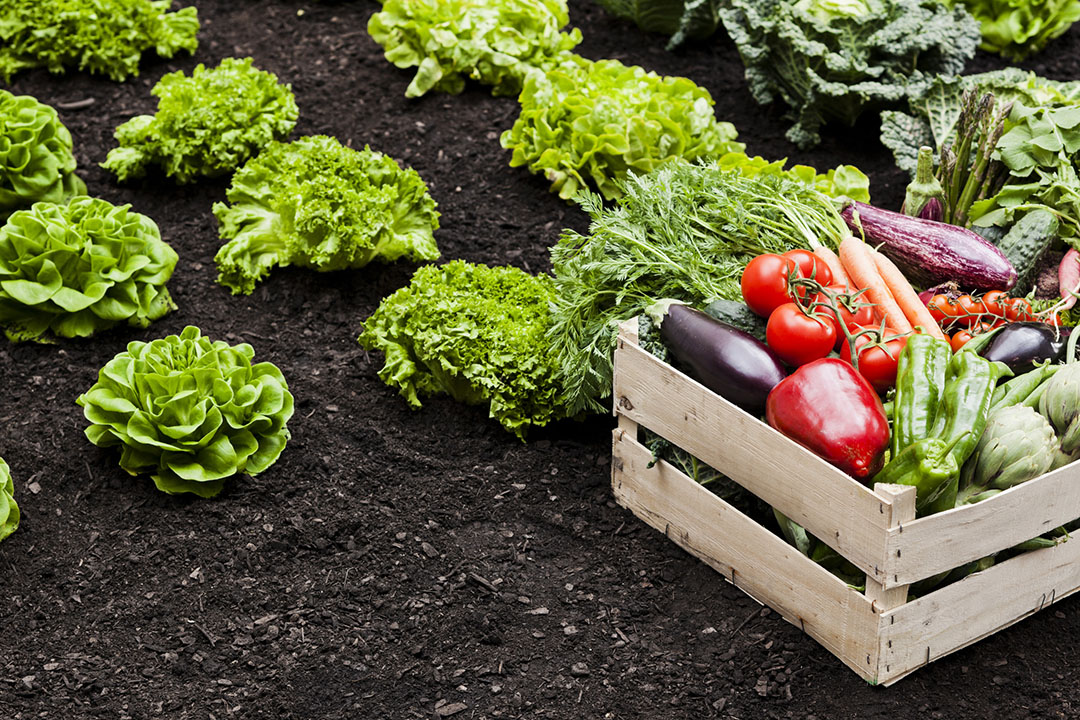 4) Save food containers for meal-prepping.
A common issue that keeps many people from meal prepping is not having the right containers. Ideally, you would have a set of glass food storage containers big enough to fit a full meal. When you're first starting out, however, that can be a pricey investment. To save your pennies at the start, look for gently used glass containers at second-hand stores. With the money you save on your grocery and restaurant bills month, invest in a few quality freezer-safe, glass containers until you have a full set.
5) Go meatless when meal-prepping.
Meat is an expensive ingredient. To save at the grocery store, skip the meat and opt for more veggie-based dishes. Beyond helping you save on your meal prep, replacing meat with more veggies and plant-based proteins will also help you pack more vitamins and nutrients into your diet.
6) Try DIY recipes instead of store-bought.
The good news is that most of these products taste much better homemade, and you won't have to worry about hidden additives or preservatives. Here are some snacks that are easy and cheaper to make yourself.
Hummus
Why spend $4 on a tub of hummus when you can make homemade hummus for a fraction of the cost? A can of chickpeas is much cheaper than a tub of hummus, and if you have the time, dried chickpeas are even more affordable. Simply add salt, lemon juice, cumin, and olive oil to a food processor and in seconds you have a budget-friendly hummus to snack on. Adding tahini is essential if you want to make your hummus taste authentic, but it can be expensive. The good news is that it lasts a long time and can be used to make other things, like savory salad dressing or even nutty chocolate chip cookies.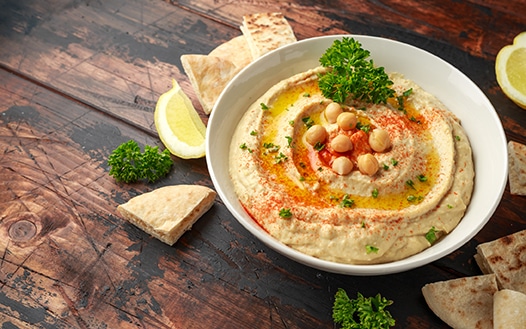 Guacamole
Guacamole is tempting to buy pre-made. Its super-sealed packaging means that it will stay green for much longer than those avocados that are quickly ripening on your counter. The thing is, store-bought guacamole never tastes as good as the kind you make fresh at home. Plus, most brands include flavorings and preservatives that alter the taste and reduce its nutritional value. Making guacamole at home is as easy as smashing up your avocado with salt, pepper, and lime juice. Make it within minutes and add it to your pre-prepped meals.
Have a left-over avocado half? Here's how to keep it from browning: fill a small bowl with water and a squirt of lemon. Place the avocado half (cut and pit-side-down) into the water. This stops the oxidation process and saves your left-over avocado.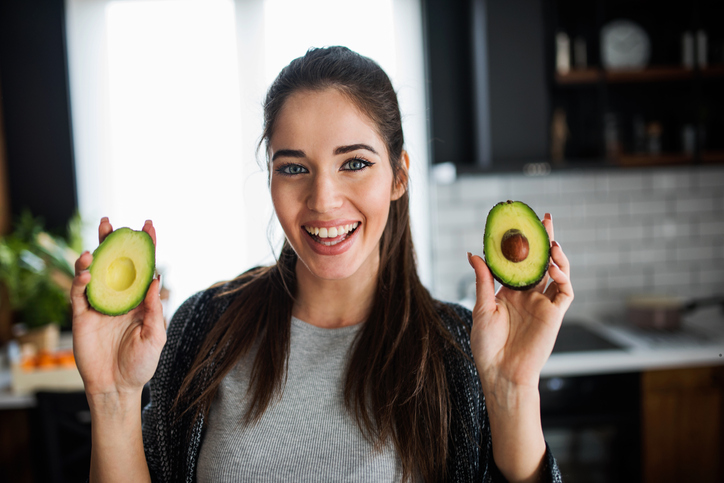 Oat Milk
Plant-based milk is all the rage these days, and for good reason. These varieties are usually better tolerated by our digestive systems and easier on the planet, too. One of the most popular plant-based milk options is oat milk. But buying it in the store can be pricey.
Thankfully, making your own oat milk is relatively easy and much cheaper. All you need are oats, water, salt, and sweetener if you like (real maple syrup, agave, raw honey, or pitted dates work well). When you make oat milk at home, you also have the freedom to flavor it as you wish. Add vanilla extract or cocoa powder for added flavor.
Place 1 cup of rolled oats, 4 cups of water, a pinch of salt, and any flavor additions you want to use in a blender. Blend for 30-60 seconds, then strain the milk into a large bowl through a few layers of cheesecloth, a clean tea towel, or a clean t-shirt. Squeeze the oat pulp to get as much milk as possible. Transfer the milk into an air-tight container and store in the refrigerator for up to 5 days. Shake well before each use.
Pasta Sauce
You'll never go back to jarred pasta sauce after tasting your homemade marinara – or counting your savings! Store-bought pasta sauce usually runs about $2-6 in the grocery store, but you can make at least 2-3 times as much at home for the same cost. The jarred type also tends to be high in sugar and sodium. When you make your own, you can control how much added salt and sugar go into your sauce and give it a boost with added nutrient-dense ingredients to give it an even healthier punch.

There are many different pasta sauce recipes out there to try. A healthy tip is to add lots of diced or pureed veggies to the sauce. Leftover carrots, zucchini, and bell peppers work well. Experiment with different recipes to find which ones you and your family like best, then make a big batch. Store extra sauce in the freezer for when you need to make a healthy meal in a pinch.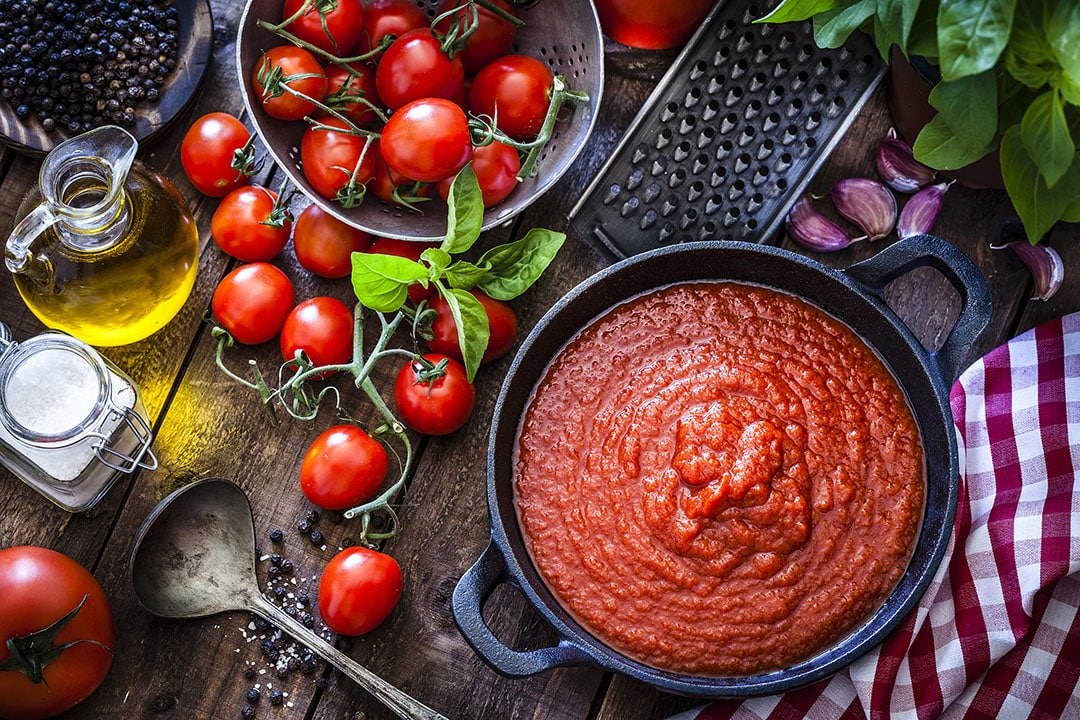 7) Stock up on frozen foods.
Frozen foods get a bad rap. But in reality, these fruits and veggies are frozen at their prime and often contain higher nutrient content than fresh produce that has been sitting in delivery trucks and on supermarket shelves. And, they are almost always cheaper than buying fresh.
Frozen veggies are great to have on hand to whip up a week's work of stir-fry lunches, simple soups, frittatas, or crockpot meals. Use frozen fruits to pack your morning smoothies with extra nutrients and a burst of color. Or, add them to overnight oats and healthy baked goods.
Even avocados can be found frozen these days (or you can freeze your own once they hit that perfect ripeness). This is a great kitchen hack, because you'll always have soft green avocado when you need it and won't ever have to worry about wasting money on avocados that go bad too quickly.
Got bananas that are going ripe too quickly? Peel them and store in the freezer for smoothies or banana bread. Do the same for cauliflower, broccoli, tomatoes, onions, and other produce.
8) Make your own freezer meals.
You've got your freezer full of healthy, affordable frozen foods. Now, prep some freezer meals to have at the ready. Making freezer meals takes a little prep, but saves you tons of time down the road. With this method, you'll prepare several meals at once to be cooked and enjoyed throughout the next few weeks. All you need to do is empty your freezer meal into a slow cooker or saute pan and get cooking!
To start, you'll need several gallon freezer bags. Make your freezer meals according to the recipe, then store in the freezer until you're ready to cook. The beauty of freezer meal prepping is that they last much longer than freshly-prepped meals and often heat up in 20 minutes or less. Of course, you can make meals in large batches and freeze the cooked version, too! This works particularly well for things like healthy curries, freezer-friendly soups, and leftovers.
9) Save scraps and make homemade stock for meal-prep recipes.
Being thrifty in the kitchen is all about seeing the potential in everything. Don't toss those roast chicken bones or your veggie scraps. Instead, save them to make your own stock. If you don't have enough scraps to make a whole pot right away, store scraps in a container in the freezer. Then, make your stock and freeze it in ice cube trays. This gives you the option to use as little or as much stock as you need in the future.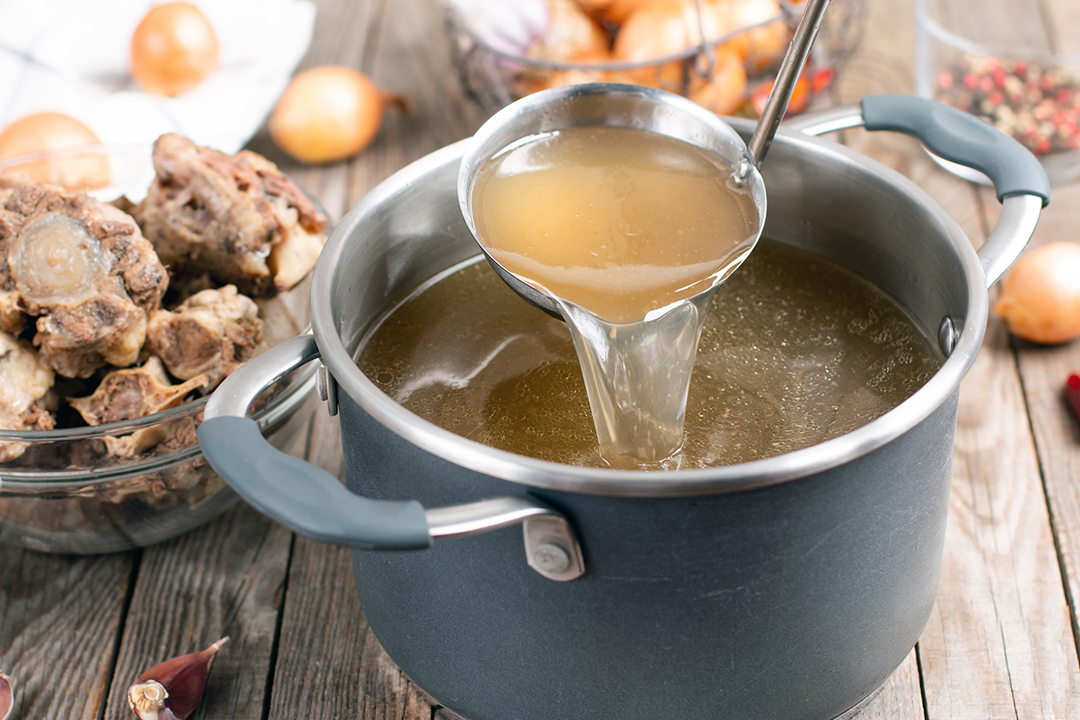 Make the Most of Mealtime with Smart Meal Prepping
Are you ready to roll up your sleeves and start prepping? By following these tips, you'll be ready to start meal prepping for your family without breaking the bank.
Along with saving money, you'll want to make sure you're cooking with foods that are going to help you stay fit and healthy, too. Knowing what those foods are isn't always cut and dry, but AlignLife chiropractors can help.
In addition to offering chiropractic care to ensure your spine is aligned and your digestive system is functioning optimally, your AlignLife chiropractor can also offer nutritional support so you can understand which foods are right for you.
Start saving – and thriving – with a customized functional nutrition plan today. Simply fill out the form below to schedule your visit with your local AlignLife chiropractor.
Schedule a visit at an AlignLife near you!