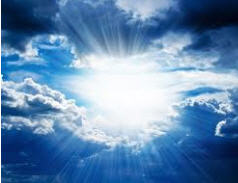 (Health Secrets) Do people really have sun allergy? It almost sounds like it has to be a joke, right? Believe it or not, millions of people have some sort of sun allergy or photosensitivity that causes their skin to break out when exposed to the sun. Let's look at the 3 most common types of sun allergy and see how you can get them under control naturally.
Polymorphous Light Eruption
Polymorphous light eruption commonly occurs during the early spring and summer months when exposure to UV light increases. Symptoms of this particular type of sun sensitivity include a delayed-onset rash of small bumps or blisters. Onset can occur with just 15 minutes of sun exposure and may take days to clear. The condition is thought to be caused by an allergic reaction to certain proteins in the skin that is triggered by UV exposure.
Solar Urticaria
Solar urticaria is a medical term for hives caused by exposure to the sun. People with solar urticaria often experience itching, redness, and inflammation within minutes of being exposed to direct sunlight. Those with sun hives commonly suffer other allergies to chemicals, outdoor allergens, and certain foods.
Light Sensitive Eczema
Ironically, this type of skin photosensitivity or sun allergy can be caused by antihistamines as well as certain arthritis medications. Unfortunately, this reaction isn't just limited to exposure to hot summer sun. Light sensitive eczema can also be triggered by winter sun and even indoor fluorescent lamps. Certain chemicals used in cosmetics, soaps, and perfumes can also increase incidents of this type of eczema.
Treating Sun Sensitivity Naturally
If you have a sun allergy, chances are your immune system over-reacts to your environment. You may also suffer from food allergies, nasal allergies, and other skin sensitivities. The first thing you should do to treat sun allergy from the inside out is to clean up your diet.
The chemicals found in processed, fast, and convenience foods trigger allergic reaction because they are foreign agents. Your body doesn't recognize them as food and your immune system is constantly triggered to attack them each time you eat.
If you want to stop sun allergy and other allergic reactions, you have to get rid of the junk food and dine on whole foods only. Whole foods are foods that have not been processed or have been minimally processed.
Think the stuff you find on the perimeter of the grocery store.
When you eat organic vegetables, fruits, meat, poultry, fish, and healthy fats, you're giving your body the immune-stabilizing nutrition you need to stay healthy and prevent chronic allergic reaction.
You can reduce or eliminate sun urticaria and other sun allergies by adding some supplements to your diet. Probiotics help stabilize your natural gut flora, which improves your digestion and elimination. Better digestion means a more stable immune system and a decreased incidence of hives. Quercetin and stinging nettles both cut down on histamines and chronic inflammatory response. Vitamin C is a powerful antioxidant that helps rebuild damaged collagen and protects skin from UV rays.
When you have any type of photosensitivity, it's important to protect your skin from the sun. This means using a chemical-free sunscreen and/or wearing a hat and protective clothing when going out in the sun. Once you begin to use natural remedies for sun sensitivity, you should attempt to slowly expose your skin to early morning or late evening sun to see if you've become more desensitized to UV rays.
When it's gorgeous outside and your friends and family are out enjoying the warm summer days, you shouldn't have to keep to the shadows. Natural remedies combined with regular sun protection can help quell sun sensitivity so you can enjoy being outside again!
Published with permission from Alignlife.  Original article content is here.