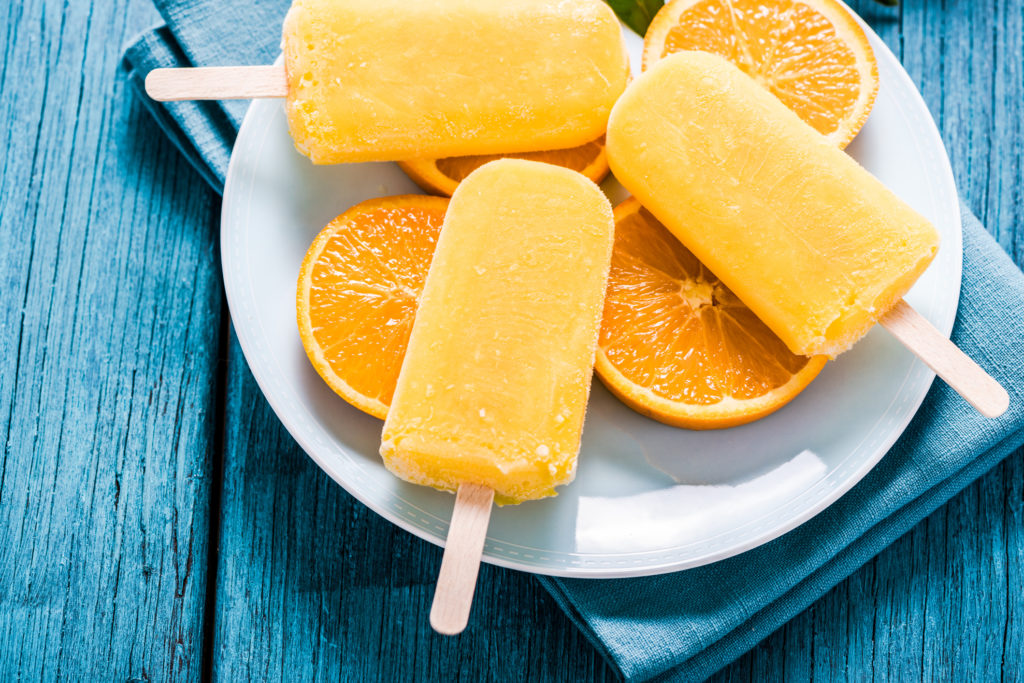 Packed with Vitamin C and easy to make with only six quick ingredients, these are sure to be a family favorite all around. A great snack to help combat cold and flu season, calm a sore throat, or enjoy as a summer treat on a hot day by the pool.
Ingredients
4 cups orange juice (pulp-free, not from concentrate)
1/4 cup honey (locally sourced is best for fighting allergies)
1 cup Greek yogurt
1 1/2 teaspoons pure vanilla extract
2 tsp orange zest
Pinch of salt
Directions
Bring orange juice and honey to a simmer in a saucepan over medium-high heat. Whisk occasionally, cooking for about 25 minutes or until mixture has reduced to 2 cups. Cool completely.
Add the cooled orange-honey mixture, yogurt, orange zest, vanilla and a pinch of salt to a blender. Puree until smooth.
Pour into popsicle molds.
Freeze until orange pops are set (at least 4 hours).
To Serve
Run orange pop under warm water to release the popsicle from the mold.