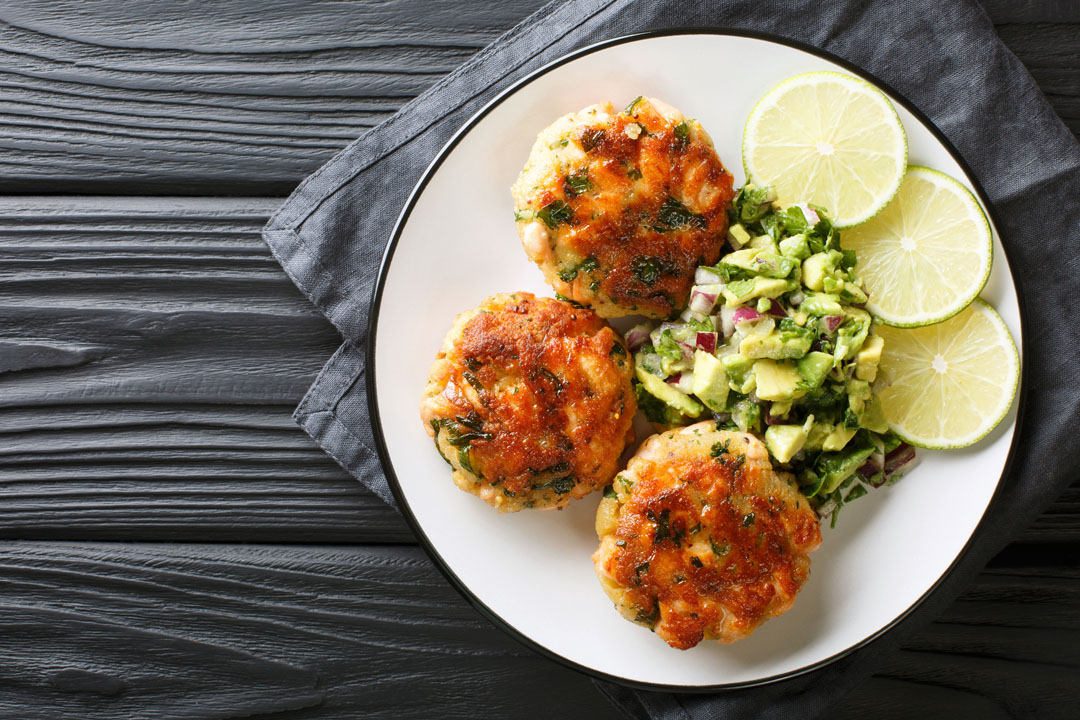 Salmon cakes are quick and easy to make and a great way to add nutrient-dense foods to your healthy meal plan options. This superfood recipe checks two boxes in the health-eats arena as salmon has many health benefits. Plus, these veggie-packed salmon cakes are delicious and freezer-friendly!
Health benefits of salmon cakes
Salmon is packed with heart-healthy Omega 3 fatty acids, selenium (the feel-good hormone), tryptophan ( boosts your sleep quality and mood), Vitamin D, and quality proteins and nutrients. Essentially, it's a powerhouse that helps with brain, nerve and eye development.
Salmon also helps reduce unwanted inflammation in the body – which is the source of everyday aches and pains for many. Add in the fact that these salmon patties sneak in some extra veggies, that makes these under-30-minute cakes an even better option for those quick, go-to meals on busy nights.
[tasty-recipe id="52409″]