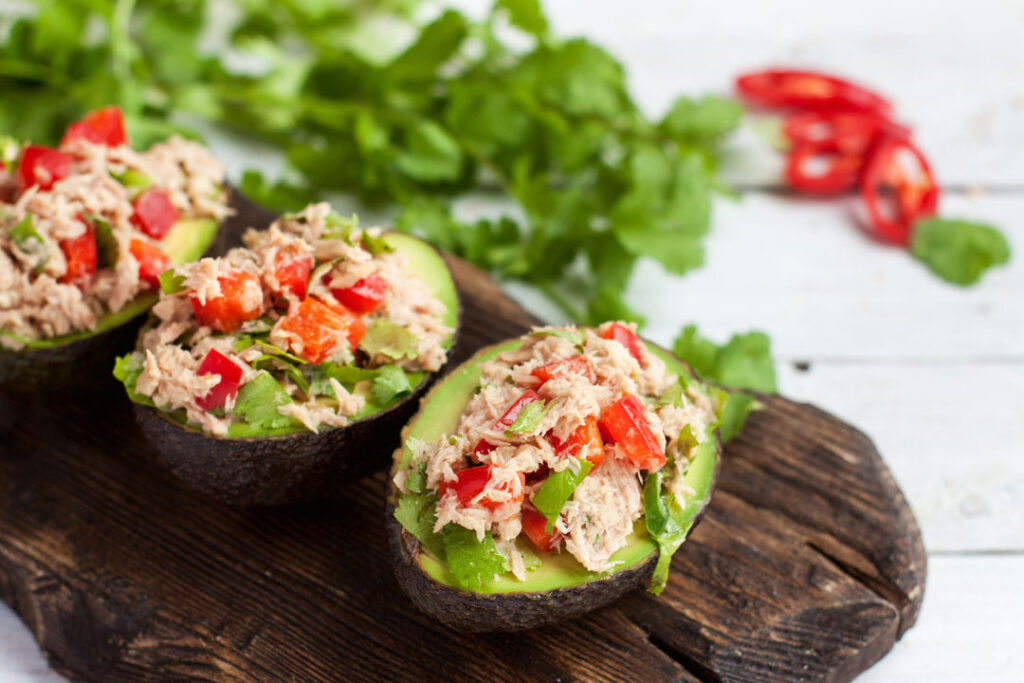 When it comes to a healthy meal, this one checks off a lot of boxes: low carb, dairy-free, gluten-free, high in protein… and it's a great source of healthy fats. Better yet, it's a meal that will leave you feeling full longer so that means you're less likely to grab for those sugary, keep-you-going snacks. Here's what you need for this quick-grab lunch or dinner.
[tasty-recipe id="54586″]
Now it's time to dive in! To eat the tuna stuffed avocados, scoop a bit of the tuna salad with a chunk of avocado and enjoy.