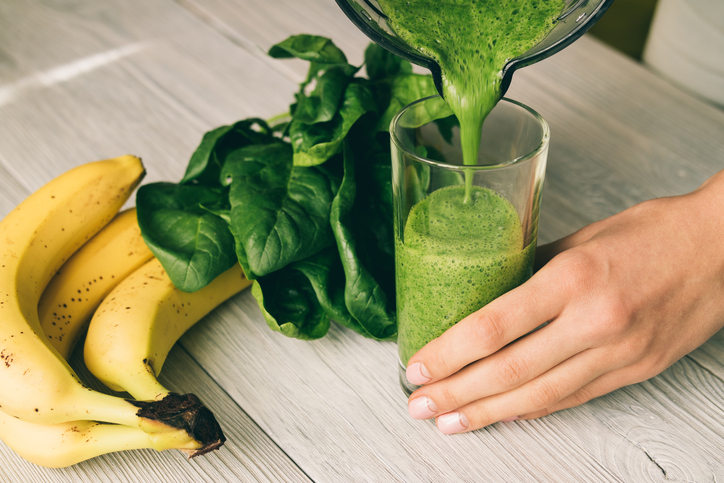 Have a weakness for Girl Scout thin mint cookies? Try this Thin Mint Green Smoothie recipe that tastes just like them! The best part is that it is packed with nutrients, including a day's serving of fruits and vegetables. It's also a great post-shake workout or can help satisfy that 2 PM (or any time) chocolate craving!
[tasty-recipe id="46750″]
Get your daily serving of fruits and veggies in one refreshing green smoothie
When it comes to getting your fruits and veggies in for the day, Absolute Greens from Aceva is the "go-to grab" for the whole family. Every scoop is packed with nutrients and is guaranteed delicious. This popular greens mix includes 50 superfoods—including fruits, vegetables, fibers, herbs, spices, natural flavonoids, and enzymes. Plus, it has only 30 calories per scoop. That makes it a great way to boost your energy and keep your calories in check!