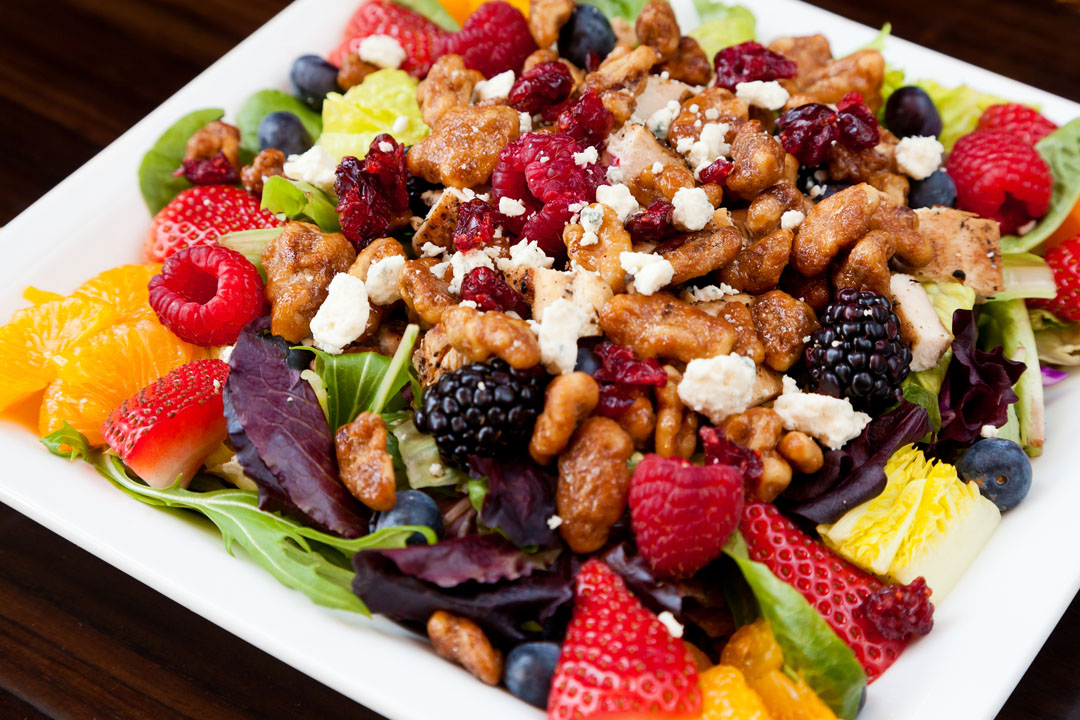 Keep adding Vitamin C to your meal plans with this tasty, summer-inspired Summer Berry Grilled Chicken Salad that is high in Vitamin C and bursting with color. Overflowing with juicy oranges, fresh strawberries, plump blueberries, and ruby raspberries, this gluten-free salad is sure to become a family favorite. Not only are these foods some of our all-time favorites, each one brings some natural-occurring Vitamin C doses to the table.
Check out their nutrient rankings:
Strawberries contain 98mg of Vitamin C per cup (108% DV)

Oranges contain 96mg of Vitamin C per cup (106% DV)

Raspberries contain 32.2mg of Vitamin C per cup (36% DV)

Blueberries contain 14.4mg of Vitamin C per cup (16% DV)
The best part about this salad is — beyond chopping everything up — it's fairly easy to throw together! So add these fresh produce items to your weekly shopping list and pack your cart full of produce. You can give your body a boost in Vitamin C levels naturally.
[tasty-recipe id="49700″]