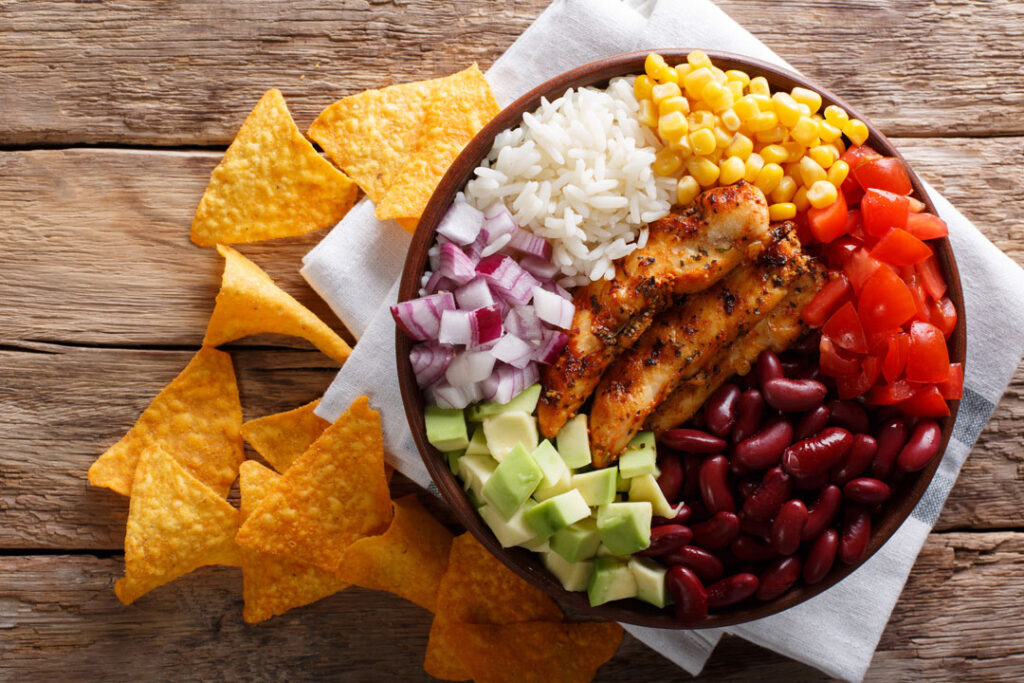 Move over take out. This Mexican dish will hit all the right flavors and is packed with healthy fats, good fiber, lean protein, and powerful antioxidants to keep your body fueled and ready to go. Pair it with some pineapple along with salsa, guacamole, and tortilla chips for even more fun!
[tasty-recipe id="53939″]
Make Your Own Taco Seasoning
You can easily make your own taco seasoning as well with a few ingredients you likely already have on hand. Just mix together, then store your taco seasoning in an air-tight container.
Ingredients
1 Tbsp chili powder
¼ tsp garlic powder
¼ tsp onion powder
¼ tsp crushed red pepper flakes
¼ tsp dried oregano
½ tsp paprika
1 ½ tsp ground cumin
1 tsp sea salt
1 tsp black pepper