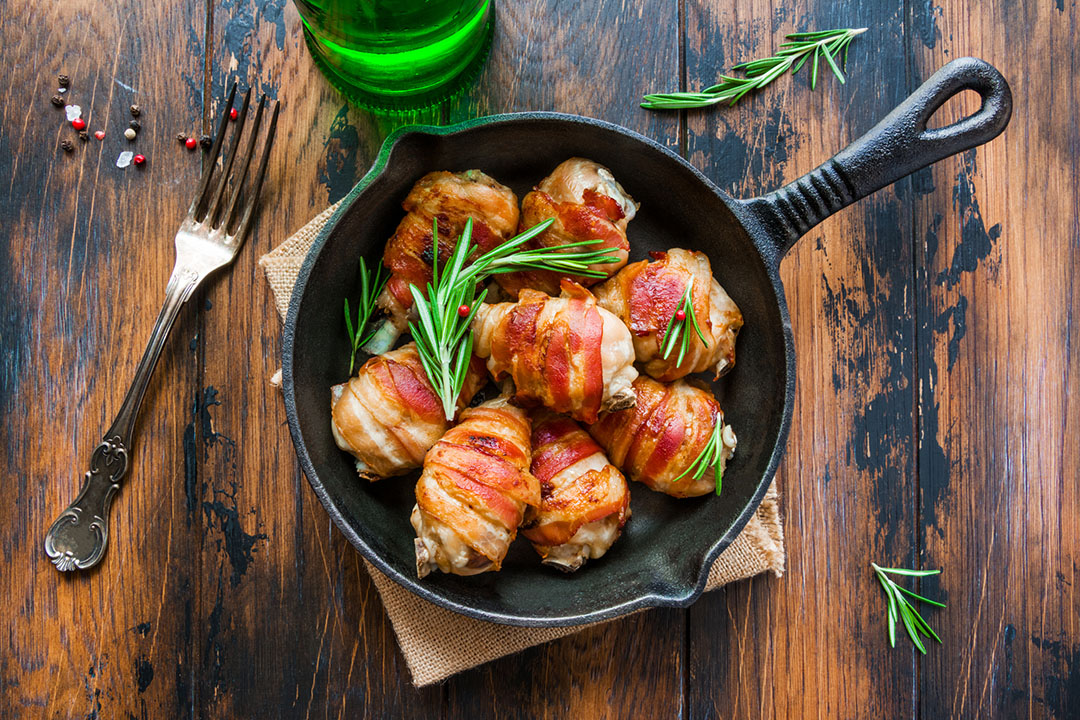 What?!? You didn't know you could cook with lavender? ME EITHER! I bought a package of lavender awhile back aspiring to make lavender ice cream but just never seemed to have the time to make the recipe so it went to the back of my baking cupboard. I discovered this package yesterday while I was reorganizing and became inspired.
So I got to searching for ideas to make an inspiring and relaxing meal. VOILA! Enter Bacon-Wrapped Baked Chicken with a Lavender Glaze. This recipe took under 10 minutes of prep and was pretty much HANDS OFF the whole 40 minutes it baked.
[tasty-recipe id="53961″]
How to Serve Your Baked Chicken
You can serve this delicious baked chicken recipe with the crispy bacon or take it off for a more traditional-looking chicken breast meal. I chose to take it off because there was still some fatty spots left in places and my dog appreciates scraps in her food bowl that involve bacon.