Welcome to AlignLife Your
Aiken Chiropractor
Welcome to AlignLife Your
Aiken Chiropractor
Let's chat about how we can help!
Here at my Aiken chiropractic clinic, it is my pleasure to educate and serve the public. It is my goal to provide comprehensive care in a professional, friendly, and inviting environment. Our state of the art 5 Star Services include Detoxification, Nutrition, Weight Management, Hormone Balance, and of course Chiropractic. Conveniently located on Florence Street for your health and wellness needs.
Do you need help with back pain, neck pain, headaches, or other discomfort? Have you sought help but left unsatisfied with the long term results? Are you tired of taking a different pill for every condition? How about those side effects which are sometimes worse than the problem?
Contact us today at our office here in Aiken and discover how natural healthcare can provide long lasting results without the side effects. We treat a full range of patients and can often provide immediate relief from soreness due to bad posture, falls, work related accidents, car accidents, and more. Our staff is dedicated to quickly and effectively helping you in every way possible so you can get back to what matters most.
Meet Our Doctor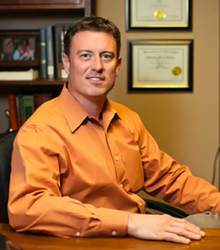 Dr. Christopher Ethridge
Dr. Christopher Ethridge is a chiropractor in Aiken, South Carolina. Dr. Ethridge is a South Carolina native and has been in private practice in Aiken since 2009. He completed his undergraduate studies at The University of South Carolina, where he earned a Bachelor Degree in Media Arts. He went on to receive his Doctor of Chiropractic degree from Sherman College of Chiropractic in Spartanburg, SC. Dr. Ethridge served on the Board of Directors for the South Carolina Chiropractic Association for four years.
Office Hours
9:00 am-1:00 pm 3:00 pm-6:00 pm
9:00 am-1:00 pm 3:00 pm-6:00 pm
9:00 am-1:00 pm 3:00 pm-6:00 pm
9:00 am-1:00 pm 3:00 pm-6:00 pm
Our Patients Speak
Schedule Your Complimentary Consultation
Two Simple Steps To Better Health
Map to Our Office
Office Hours
9:00 am-1:00 pm 3:00 pm-6:00 pm
9:00 am-1:00 pm 3:00 pm-6:00 pm
9:00 am-1:00 pm 3:00 pm-6:00 pm
9:00 am-1:00 pm 3:00 pm-6:00 pm
Schedule Your Complimentary Consultation
Schedule your appointment now