Dealing with back pain, neck pain, or lingering health issues can take a toll on you – especially if it's a long-term issue and you've tried all the traditional health options. Thankfully, the team at AlignLife of Aiken is here to help!
As a chiropractic and natural health center, we do more than look at your symptoms. Instead, we look at how your spine, nervous system, hormones, and nutrition all work together to make up your overall health. This helps us find and correct the root cause of the problem so you can say goodbye to back and body aches, allergy symptoms, weight issues, ear infections, headaches, digestive problems, fatigue, and more!
So, if you're ready to start living the chiropractic life and feel the difference it can make in how your body feels and functions, give us a call today. We're here with the tools, education, and support you need to achieve a lifetime of great health.
Meet Our Doctor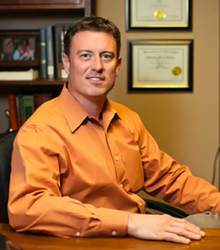 Two Simple Steps To Better Health
Map to Our Office
Office Hours
9:00 am-1:00 pm 3:00 pm-6:00 pm
9:00 am-1:00 pm 3:00 pm-6:00 pm
9:00 am-1:00 pm 3:00 pm-6:00 pm
9:00 am-1:00 pm 3:00 pm-6:00 pm